Visiting a new destination for the first time can be tricky. Where should you go and what should you skip? Where can you stay? How much is it going to cost? It can surely be difficult to know what to expect. Because I learned a lot during my first visit to Hawaii, today I'm sharing everything I wish I knew beforehand. Here are 15 mistakes to avoid during your first trip to Hawaii.
1. Only visiting one island
The Hawaiian islands are way too beautiful and diverse to just stick to one island on your trip! If you are visiting for more than one week, I'd really recommend island hopping. The islands aren't big, so if you plan well you can easily see all the uniquely beautiful things on multiple islands. If you ask me, this really is one of the most important mistakes you can avoid on Hawaii trip.
Here's what we did: we visited Hawaii for roughly 2.5 weeks. Initially, we were planning to stick to Oahu only. But we ended up visiting Oahu, Maui and Big Island and I'm so glad we did! We had more than enough time to see lots of all three of the islands.
Don't worry about any extra costs. With a little effort, you can find cheap flights from one island to another, often costing way below $100. On our trip to Hawaii, I used Skyscanner to find the best inter-island deals. It's my go-to for all flights I book!
2. Not considering which islands are the best for you
When thinking of visiting Hawaii, most travelers will automatically start planning a trip to Oahu. This island is home to the state capital Honolulu, its international airport and lots of tourist attractions, so it seems to make sense. But is Oahu really the best island to visit?
Don't get me wrong, Oahu is lovely! The beaches are incredible and there's a great vibe. However, one of the other islands may be just as good or even better, depending on what you're looking for. Maybe you want to get lost on Maui's black sand beaches or explore volcanoes on Big Island. Well, in that case, you might want to pick other islands to explore.
That's why I always recommend doing some research on the unique features of every island. Here you can find my comparison of the Hawaiian islands, to see which is the best fit for you!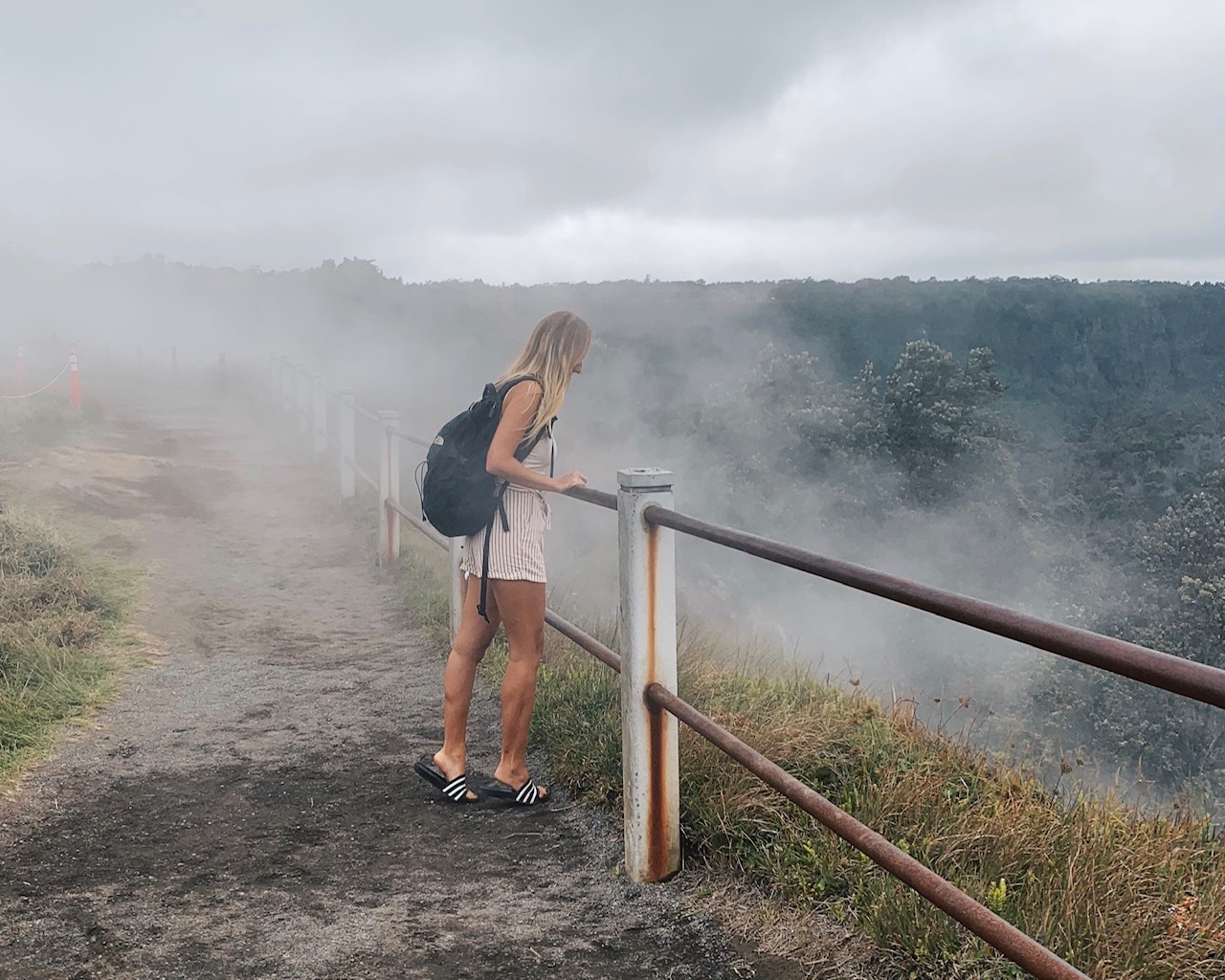 3. Not mapping out an itinerary
As you may know by now, I'm not a super big planner whenever I go on a trip. However, I always do make sure to make a list of the things I want to do and see. I do this especially if I'm only have a limited amount of time to spend there. I'd hate to visit a beautiful place and not make the most of it!
Here are some helpful resources for avoiding this mistake in Hawaii: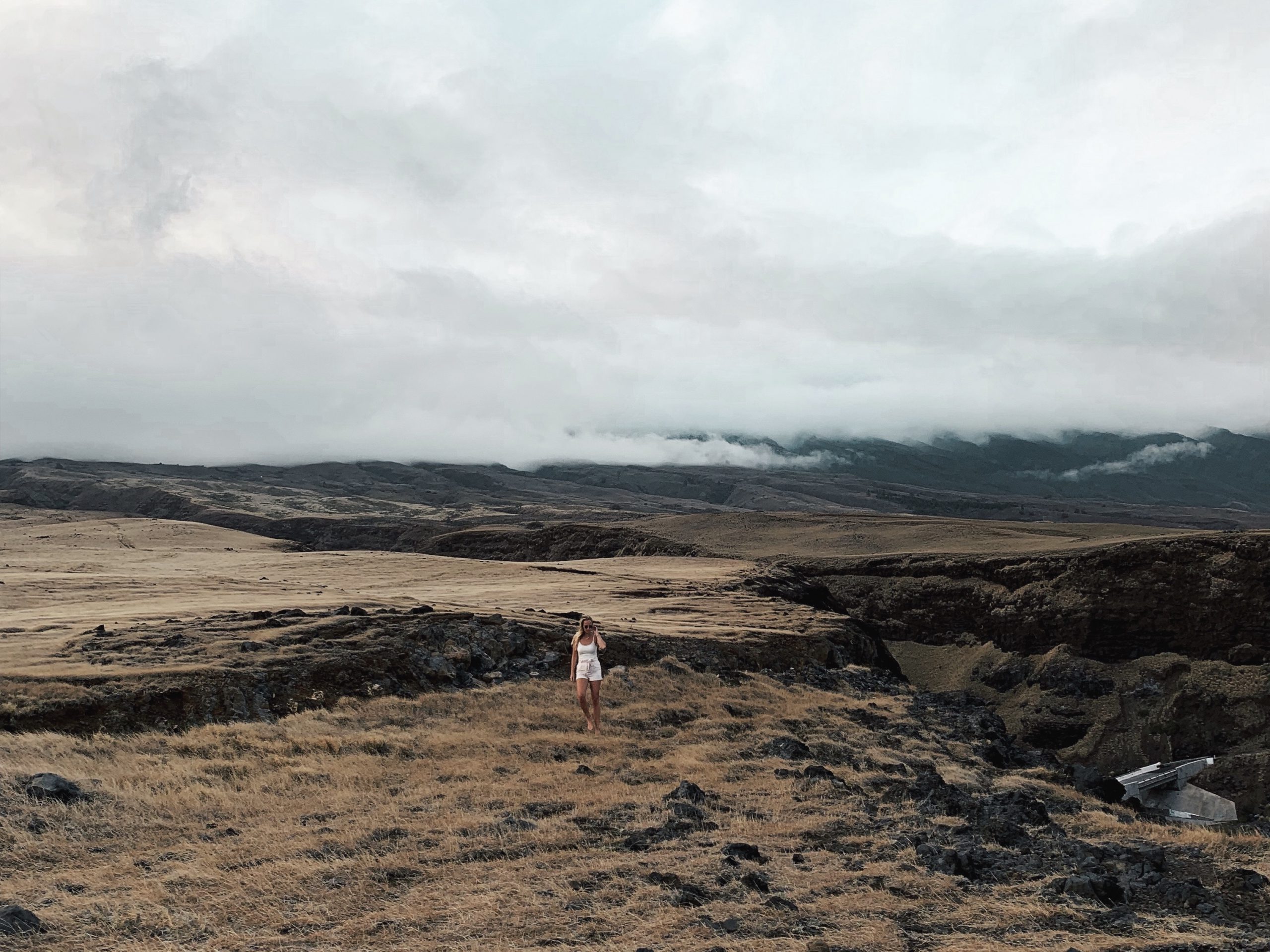 4. Not getting a rental car
Another one of the most important mistakes to avoid in Hawaii! Getting a rental car may actually be the best thing you can do on the islands. It may cost you a bit extra in the beginning, but you'll end up saving lots of money on organized tours and taxis. Plus, you get so much freedom to go wherever you want, whenever you want!
You don't need to get a 4×4 to explore the beautiful highlights and hidden gems on the islands. Just as I love to use Skyscanner for flights, I use their Car Hire feature for finding the best cheap rental deals. That way, renting a car to explore the islands really doesn't have to be expensive. (Just make sure to be insured properly, though – see mistake #13 in this post.)
5. Not knowing the costs of your trip to Hawaii
Hawaii can be a tricky destination to budget for. And let's be honest: for most of us, budget does play some kind of role in planning your trip. So, it's important to get a good estimate of the costs of your Hawaiian adventure.
In general, Hawaii is not a cheap destination. The prices of big hotels are not really budget-proof (see mistake #6) and the costs of living in general are pretty high, too. On top of that, you'll also get tourist taxes on pretty much everything, which is something I did not take into account beforehand.
Don't worry, it's not all bad, though. There are lots of ways you can easily save money during your trip to Hawaii. Really! There are plenty of things that don't have to cost as much as you'd expect. Here you can read the 15 budget tips that helped me travel Hawaii on a budget.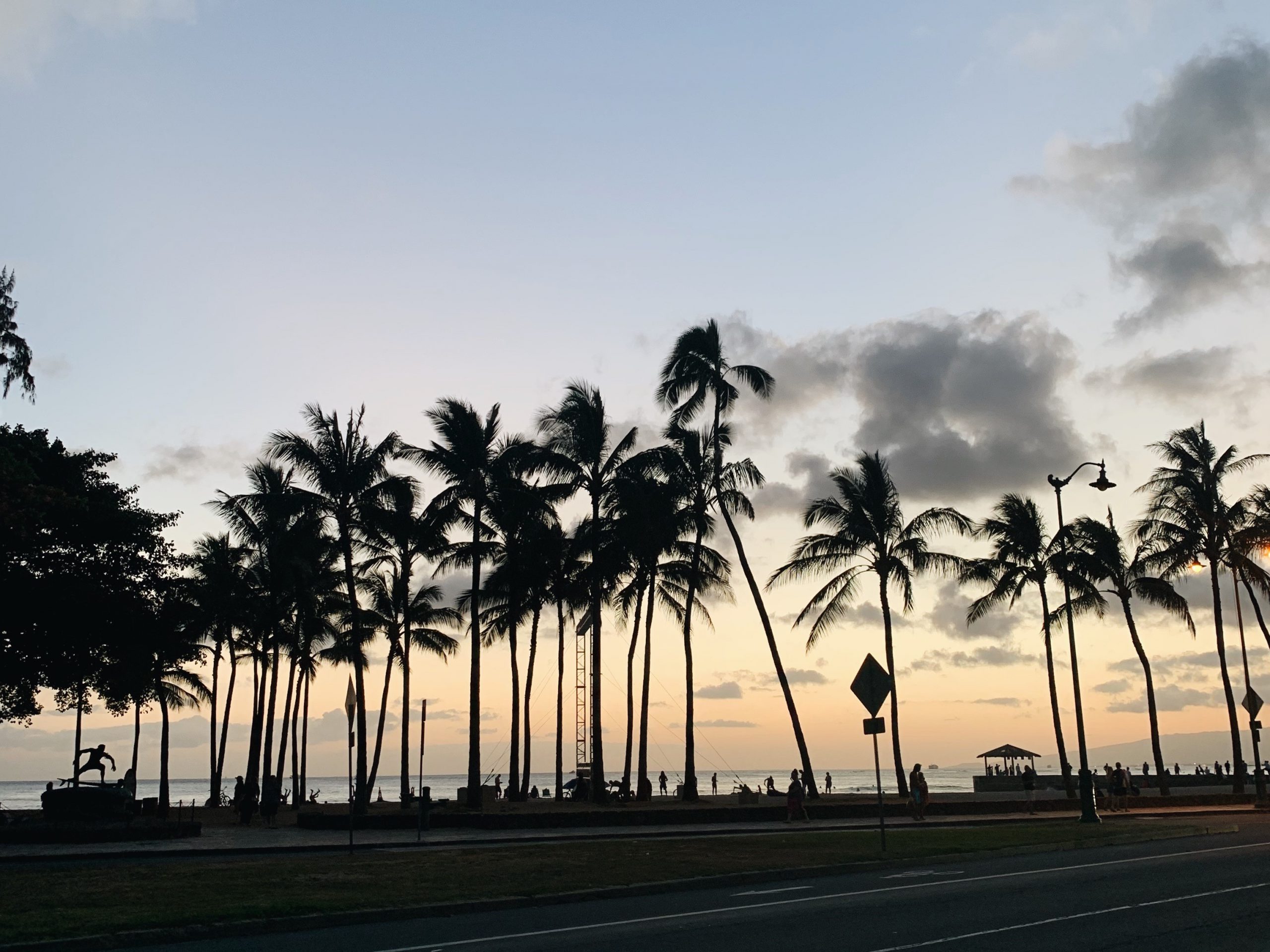 6. Settling for the first expensive hotel you see
This also brings me to something else: don't think the only type of accommodation you can find in Hawaii are big beachside hotels and resorts that will break the bank. Of course, those definitely do exist, but there are also a lot of other places to stay during your trip.
Here are some of my favorites that cost a little (or a lot) less than the big resorts:
budget hotels – hotels in Hawaii don't have to cost a fortune if you find a good deal! I used Booking.com to find a really nice and budget-proof hotel (with a swimming pool and palm trees!) on Maui.
hostels – check out Hostelworld for reliable and cheap hostels across Hawaii. I stayed in hostels in Oahu and Maui and they're great to meet lots of new friends!
camping – the ultimate money-saver on Hawaii. Here you can read about my Hawaii camping experience and tips.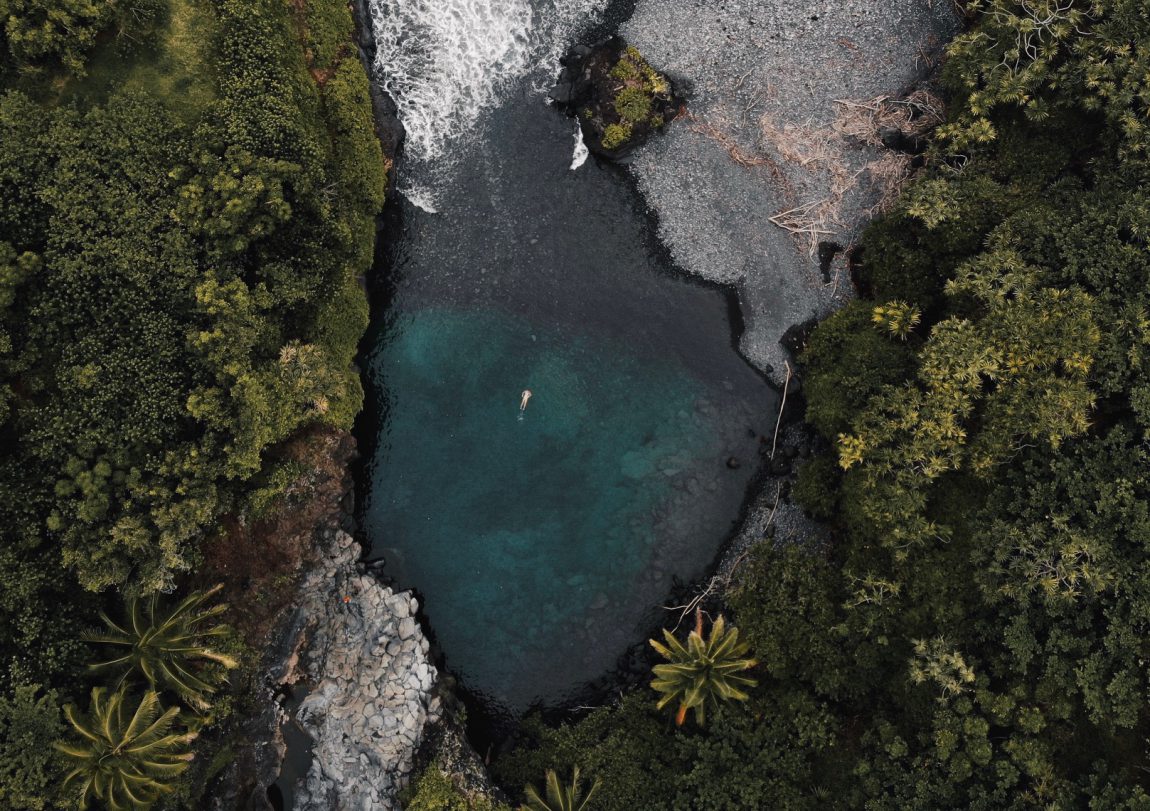 7. Missing out on hiking
Hiking provides some of the best opportunities for seeing beautiful sights in Hawaii. It really allows you to explore the gorgeous nature the islands offer and takes you up to the most incredible views. All while being active (and I'll be the first to admit I could use some of that while traveling!).
And the best thing? The hikes are really accessible for all types of travelers. Most hikes are free or cost just a few dollars per person (for parking or park entry). On top of that, you don't have to be in incredible shape. There are also lots of easy hikes.
Some of my favorite hikes on the different Hawaiian islands include: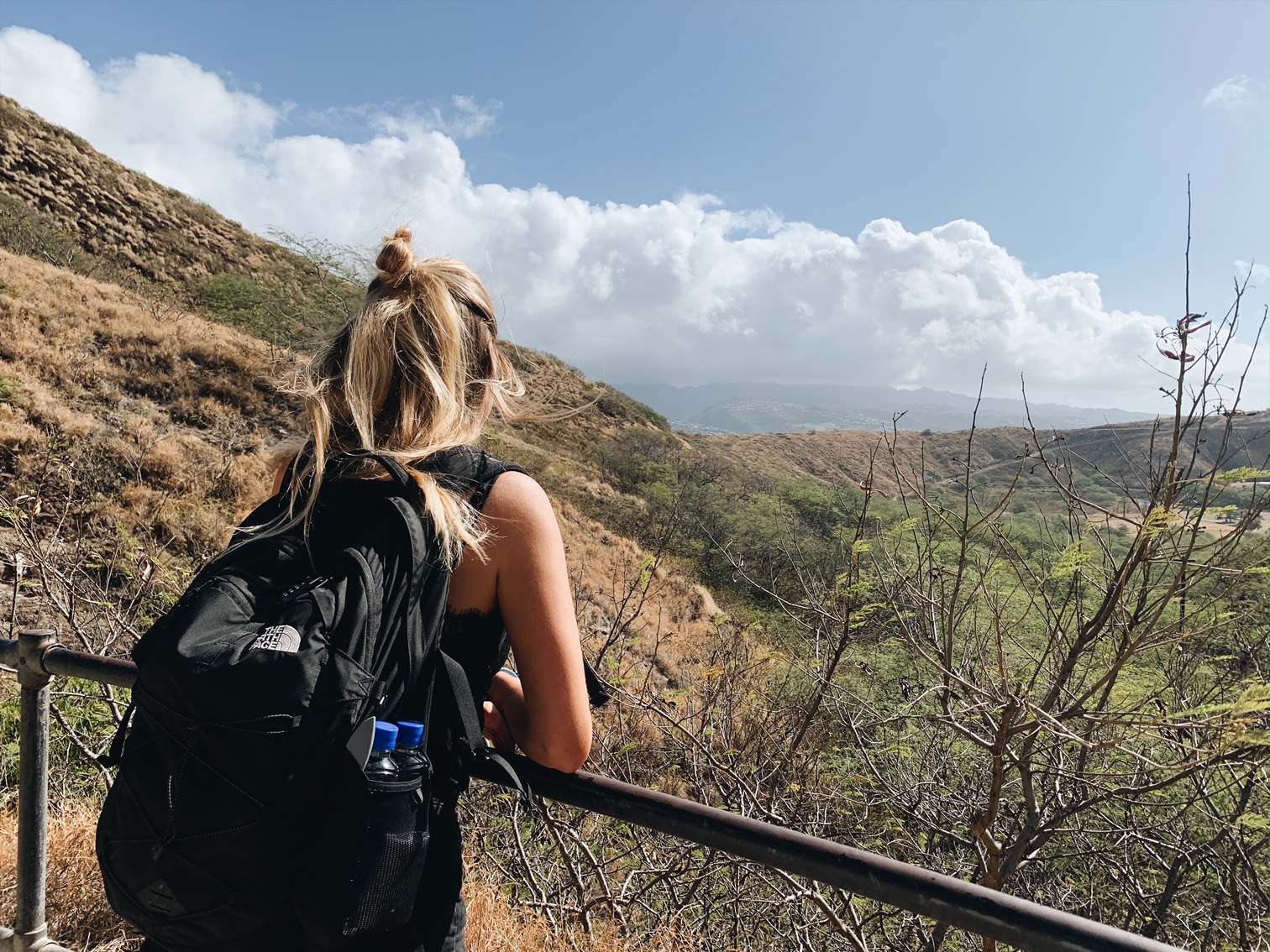 8. Sticking to eating hotel food only
The Hawaiian cuisine is really delicious and incredibly diverse. So, it's a shame to only have breakfast, lunch and dinner at the accommodation you're staying. Instead, head out to the cities or towns and visit local food trucks, small health cafes and popular restaurants. One thing you definitely can't miss in Hawaii are the poke bowls!
Don't worry too much if you follow a specific diet or have allergies. I've been vegan for almost five years and think Hawaii is one of the most easiest destinations when it comes to options when eating out!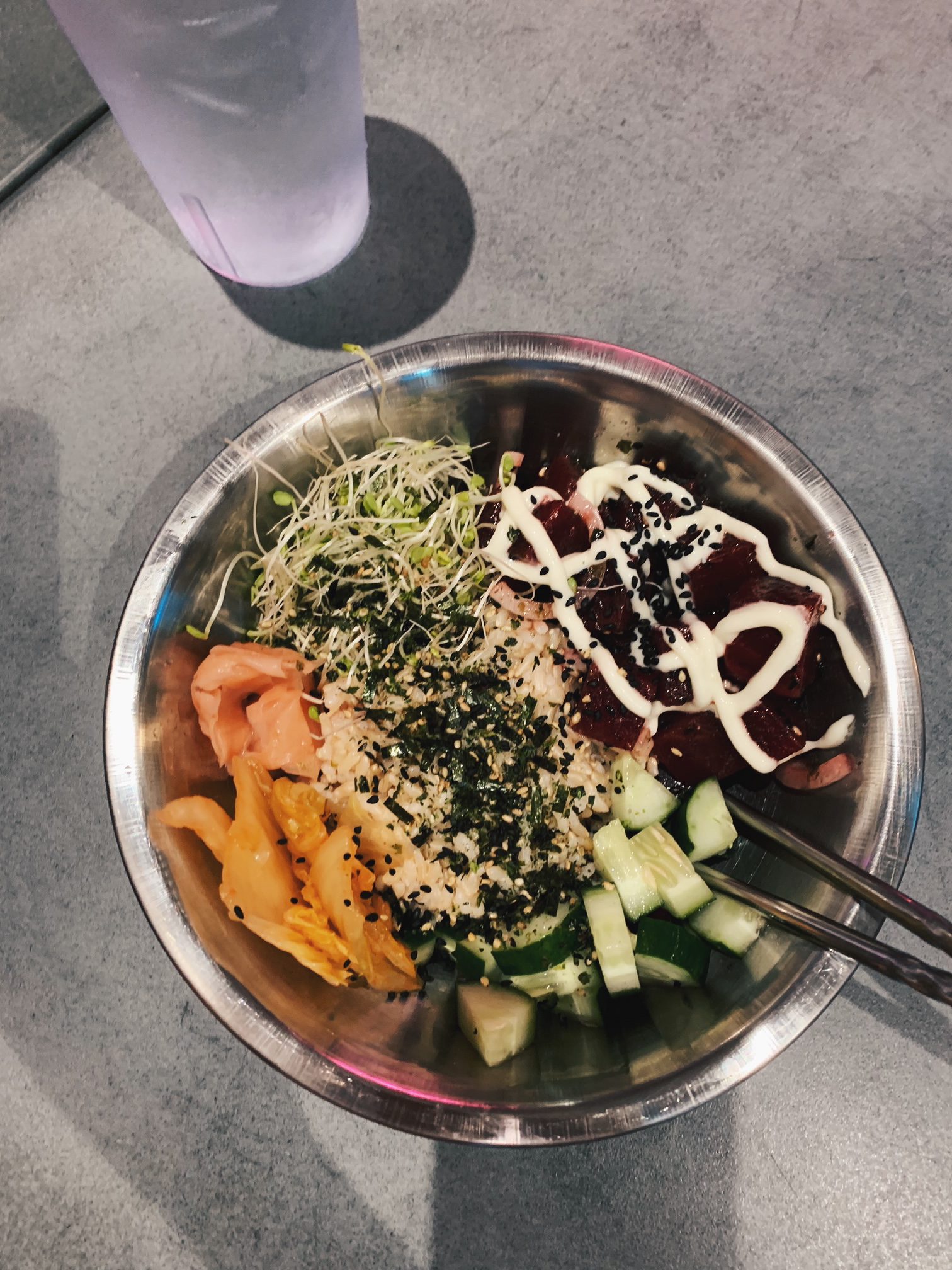 9. Forgetting just how hot & humid Hawaii can be
One of those simple mistakes that's so important to avoid in Hawaii. Don't be fooled if you're visiting outside of the summer months. There's a good chance it's gonna be really hot and humid in Hawaii. Because of that, make sure to pack lots of light clothes and sun accessories.
When hiking (or doing any other outdoor activity), make sure to wear layers of clothing. That way, you can take something off if it gets too hot, or put something back on if you're getting a sunburn. I'd also really recommend wearing a hat, using the right SPF and bringing enough water and snacks to keep yourself fueled.
10. Not knowing how to interact with turtles
Part of the magic of Hawaii are the incredible sea turtles that live on the islands and in the sea. If you've ever seen a turtle in real life, you'll probably agree with me that there something special about them. And if you haven't – you're in luck, because you're surely gonna see some in Hawaii!
Because there are so many turtles on the islands, it's important to know how to interact with them. When meeting turtles, it's crucial not to come to close, touch or chase them or feed them anything. If you'd like to read more about my experiences, tips and the best places to see turtles on the different islands, be sure to check out my Hawaii turtle guide.
By the way: just as it is important to respect wildlife, be careful with the reef in the ocean. Try to avoid stepping on it and use reef-safe sunscreen.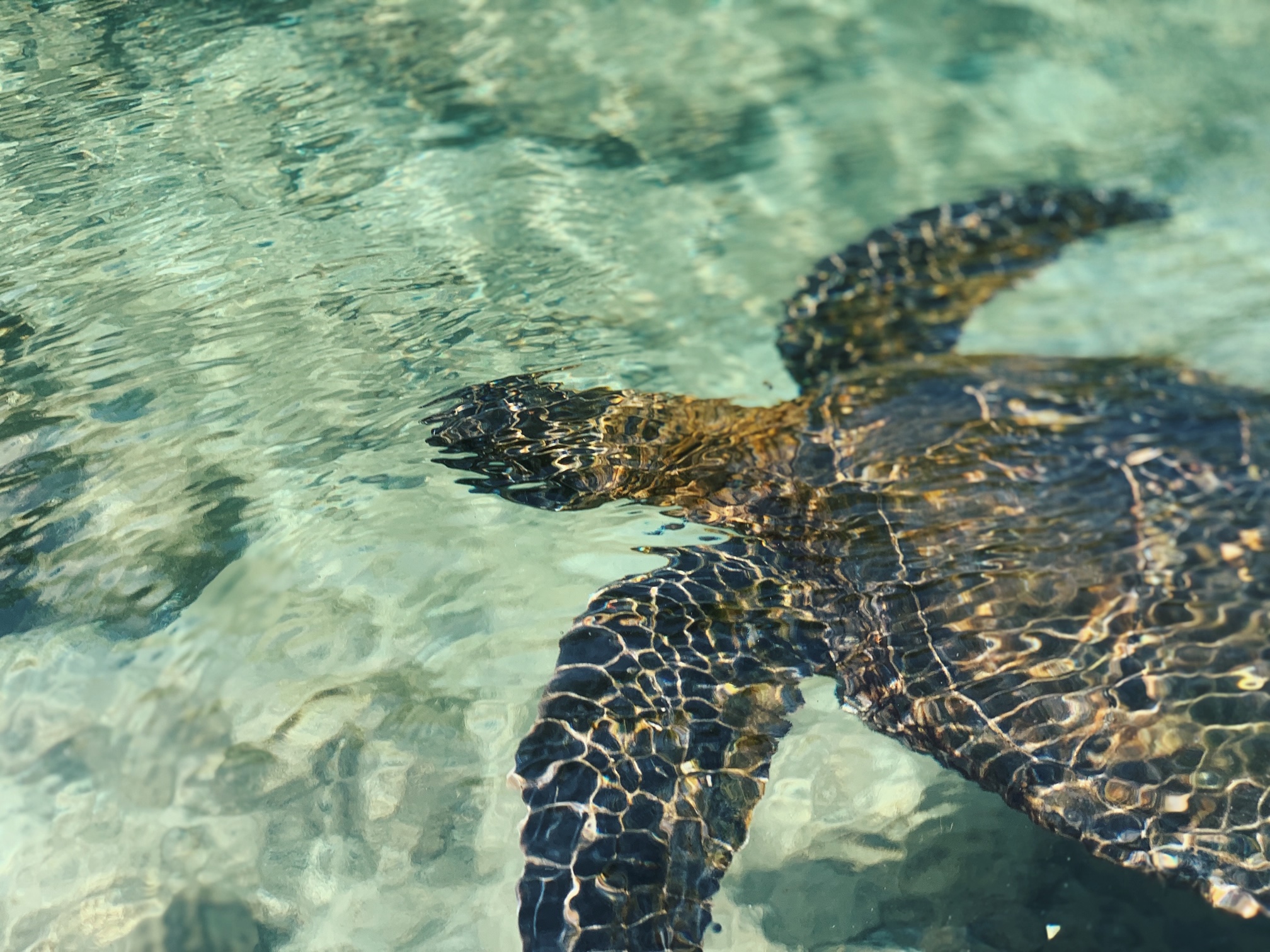 11. Leaving your underwater gear at home
Whatever ocean activity you love doing, you'll have lots of chances to do it on the Hawaiian islands. From snorkeling and diving to surfing, swimming with sharks and much more – the islands are the place to be!
Because of that, you shouldn't forget to bring any gear you might need for those activities. Renting or buying your stuff locally will add up in costs really quickly, so it's likely a lot cheaper if you bring your (snorkeling) gear with you from home.
Besides the practical stuff, I'd also highly recommend bringing an underwater camera. I brought my GoPro and absolutely love the pictures I took of sea turtles, coral reef and tropical fish. They are such unique memories of my time in Hawaii!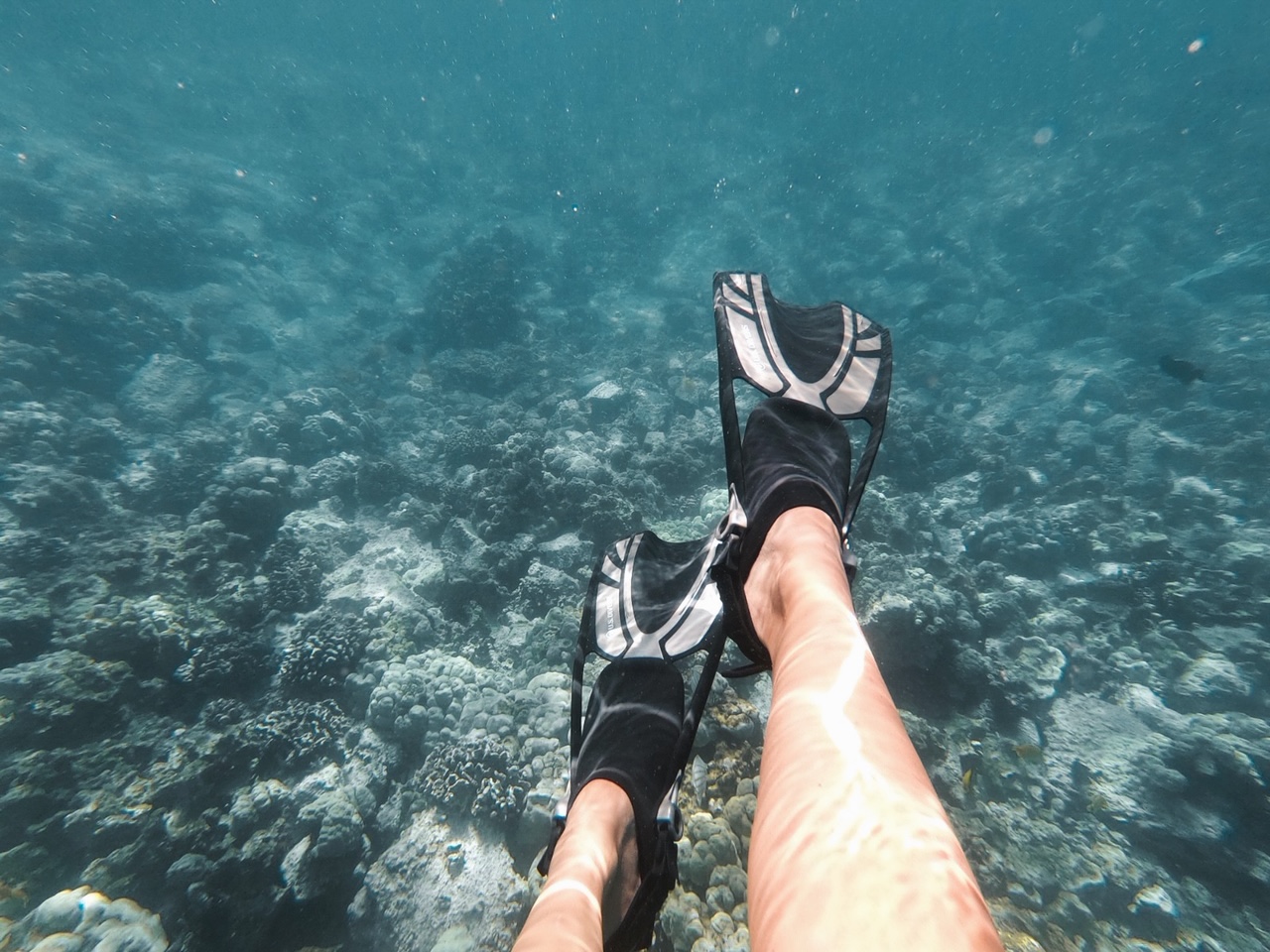 12. Not knowing how to beat the crowds
Hawaii is a popular destination, especially in peak season. Most highlights are pretty well-known thanks to the internet, so expect to be joined by masses of other tourists. Personally I'm not a big fan of being in a large crowd taking photos of the same thing, haha. That's why I always try and beat the crowds.
Besides exploring a country of the beaten track to get to the best hidden gems, a good way of doing so is avoiding peak hours. Sometimes, this means leaving your accommodation as early as 5.45 am to get to a beach on the other side of the island by 7 am. However, it's so worth it!
Hiking tip: I also like to start hikes early. However, parks in Hawaii often have opening hours. So I'd recommend always looking up the current seasonal opening hours to make sure you're not waiting at a closed gate.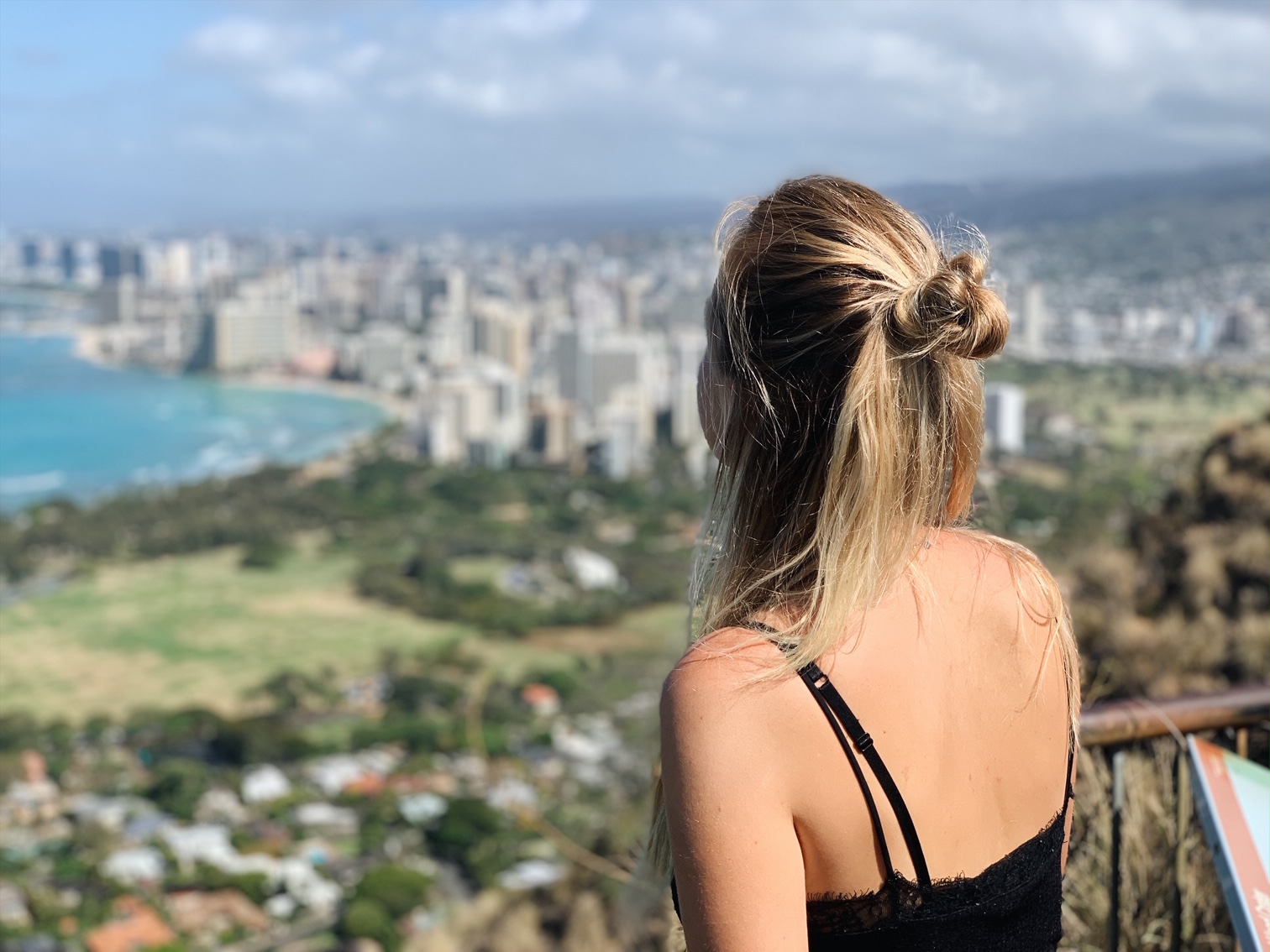 13. Traveling uninsured
This is one of the most important mistakes to avoid when planning your trip to Hawaii. Nothing that ruins a trip more than something bad happening when you don't have proper travel insurance. I never travel without proper insurance and wow, have I been glad about that! From being robbed and having all my stuff stolen to needing medical attention. It has all happened to me.
Trust me on this one! I'm a super careful person, but when you're out there having fun and chasing adventure, you can't always prevent bad things from happening. By now, I honestly would've lost thousands of dollars without the proper insurance.
There are two types of insurance I never travel without:
Rental car insurance – never rent a car without the proper theft, damage, accident and liability insurances.
General travel insurance – for everything else. Good travel insurance includes medical emergencies, (electronic) items, luggage lost and uncontrollable events canceling your plans. I always go with World Nomads, which is one of the most widely used ones. It's highly customizable, so you can adjust it completely to your wishes.
Use the widget down below to get a super quick & easy quote for trip.
14. Going on too many organized tours…
I highly recommend not booking too many organized tours on your trip. Unless, of course, you are looking to meet new people or love organized excursions. In those cases, go for it! However, don't think you have to book everything way ahead of your arrival on the islands.
If you book a rental car (and I highly recommend you do!), you can easily explore many highlights by yourself. This will save you money and give you the opportunity to beat the crowds. Win-win!
For example, when going snorkeling in the incredible Captain Cook bay on Big Island, we drove to the location and hiked the trail by ourselves. It costs us nothing except for some gas. Meanwhile, we had exactly the same experience as the organized tours we saw in the bay. Except with a lot more freedom, because as the groups left we had the whole bay to ourselves.
Of course, there are some exceptions for activities you can't do by yourself. Examples are the entrance to Pearl Harbour or organized extreme sports and outdoor activities like skydiving or swimming with sharks.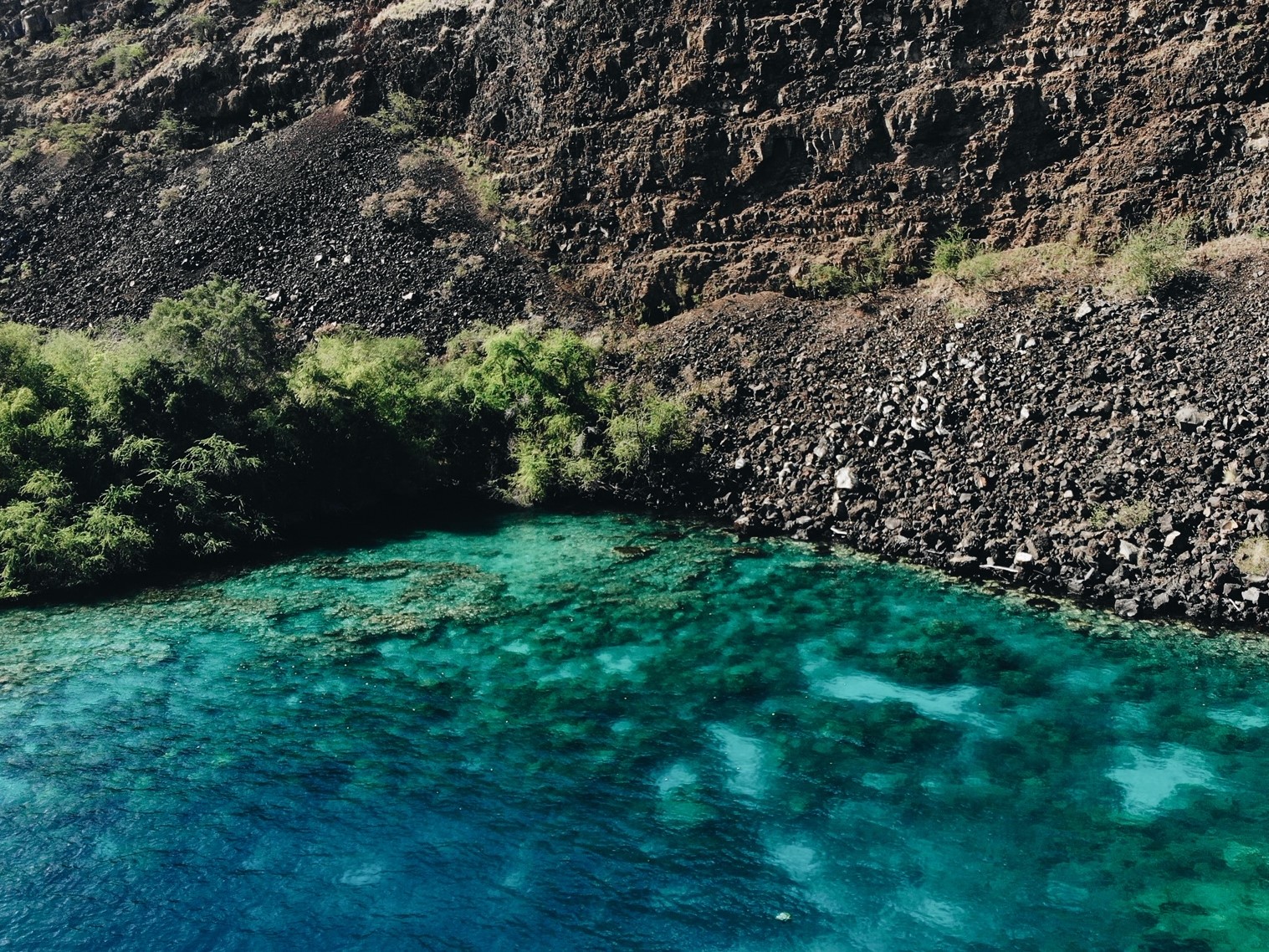 15. … or not booking organized activities in advance
Which brings me to the final mistakes to avoid during your trip to Hawaii. If you do opt for certain organized activities, plan ahead and check whether you need to book them in advance. The Hawaiian islands are popular travel destinations and tourist attractions can sell out way in advance. So, save yourself the disappointment and make sure you get do to everything you want.
And there you go! Those are 15 mistakes to avoid during your first visit to Hawaii. I hope you find my tips and experiences helpful and are going to have the best time visiting this tropical paradise. Have you visited the islands? What do you think are some big mistakes you should avoid in Hawaii? Let me know in the comments!
---
My camera gear
Curious what I use to shoot my photos with? Most of the shots in this post are taken with my phone, an iPhone XS (just love the camera on this one!). More recently I also upgraded to a Sony A7 III, which is now my favorite camera. It's the perfect allrounder for travelers who take their photography and videography game seriously! The drone pics in this post are taken with my favorite drone, the DJI Mavic Air, which is just the perfect travel drone. Finally, I use the GoPro Hero 7 Black for some landscape shots, and all underwater & night photography.
Some links in this post may be affiliate links, meaning I earn a small percentage of any purchase made. They're at no extra cost to you, but allow me to keep creating new content for you guys. Of course, you're free to use any other link!
---
Liked this post? Save it for later!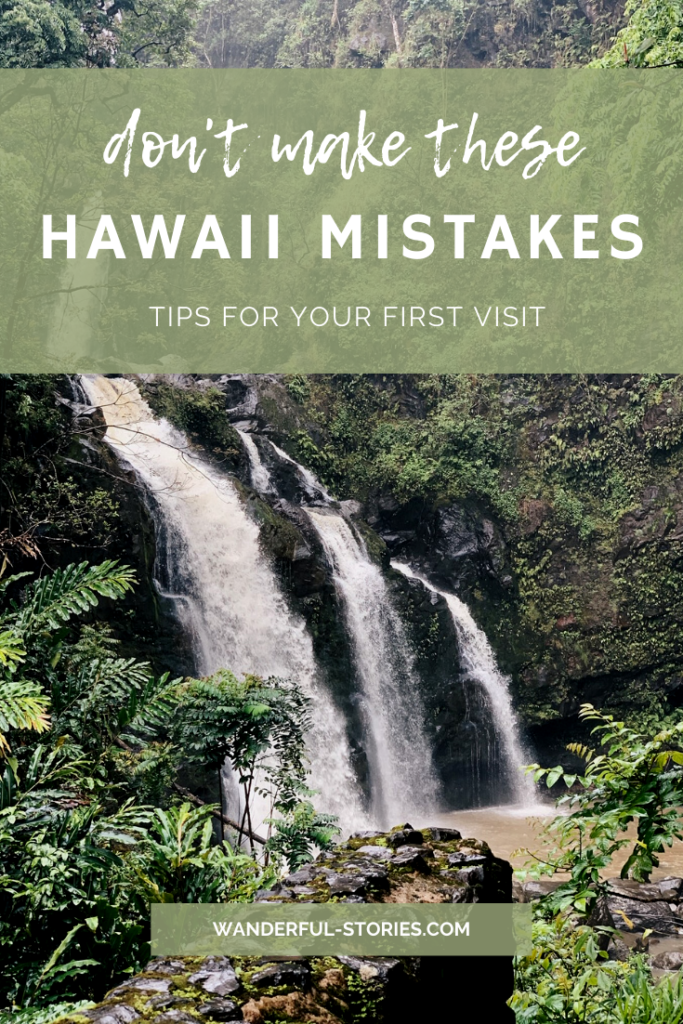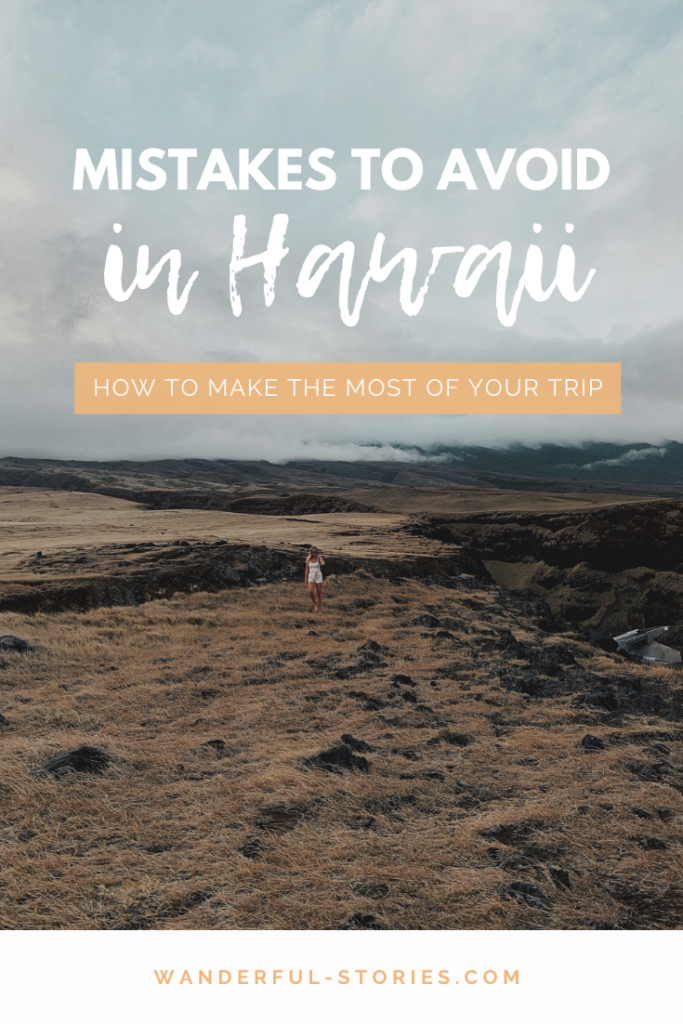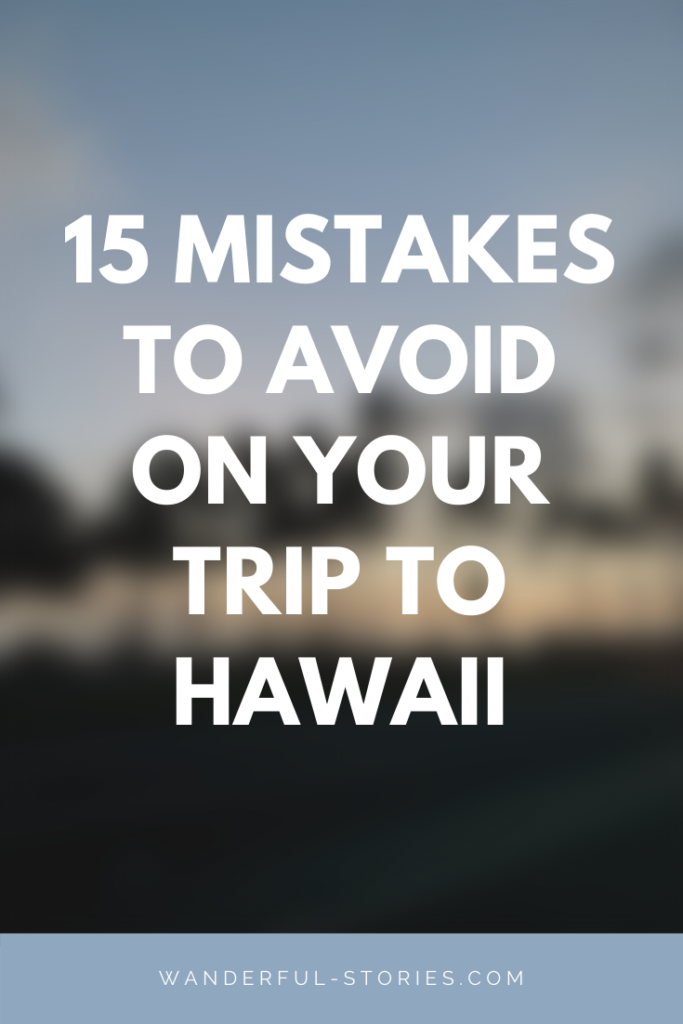 ---
You may also like…