Oahu is a popular tourist destination and the island that often comes to mind most easily when thinking about Hawaii. However, during my trip to Hawaii, I really wanted to visit several islands in the limited amount of time I had. So, I chose to stay in Oahu for only 3 days. Still, I wanted to make sure I'd see all of the best spots on the island. If, like me, you have just a few days to spend on the island and want to make the most out of your stay, this itinerary is perfect for you.
Before traveling to Hawaii, I asked a few people who had visited Oahu before about the highlights of their stay. The result is this itinerary that takes you to all the best spots on the island. From the best beaches to exploring city life, and from hikes in the Hawaiian sun to mystical Botanical Gardens. There's something for everybody in these 3 days in Oahu.
Itinerary
This itinerary assumes that you have 3 full days in Oahu, so not counting the days on which you arrive on and leave the island. Personally, I've found that I can plan all the activities I want for travel days, but I end up not doing much. With flying, getting from or to the airport, checking in or out of your accommodation and everything else, I often don't have much time or energy left to do a whole lot.
Therefore, the following itinerary is based on 3 full days for exploring to show you all the highlights:
Day 1: East Shore beaches & Koko Head hike
Start off your Oahu trip by exploring some of the best beaches the island has to offer! Head over to the East Shore, where your first stop is Lanikai Beach. I'd recommend going as early as you can. As I stayed on the east coast for the first night, I started driving before the sun came up and arrived at the beach just before 7 am. To my surprise, a lot of locals were out and about and the beach's parking lot was half full already! The best thing about this was that it gave me a chance to experience the local culture from up close: people going for morning runs or catching a quick wave before heading off to work. It was such a breather from the usual beaches full of other tourists!
Next, make your way to Waimanalo Beach. This beach is a bit bigger and stretches far across a beautiful set of lush green hills. It's a great place to go on a walk, get a tan or take a swim in the gorgeous blue water.
The next stop of the day and the final beach on the East Shore you really can't miss is Hanauma Bay. This beach is a little bit different from the other ones. It is a nature preserve, for which you pay an entrance fee and are required to watch an instructional video on the best way to not damage the reef or disturb the sea animals. Because yes – this place is the perfect spot for snorkeling and spotting sea turtles! Hanauma Bay is closed every Tuesday; on the other days, you can visit between 6 am and 6/7 pm (depending on the season), although we were told the water was 'closing' around 4.45 pm (for preservation purposes). So, be mindful of that when planning your trip.
Want to know more about these and other amazing Oahu beaches? Don't forget to check out my favorite beaches on the island, with the very best spots we visited during our 3 days in Oahu.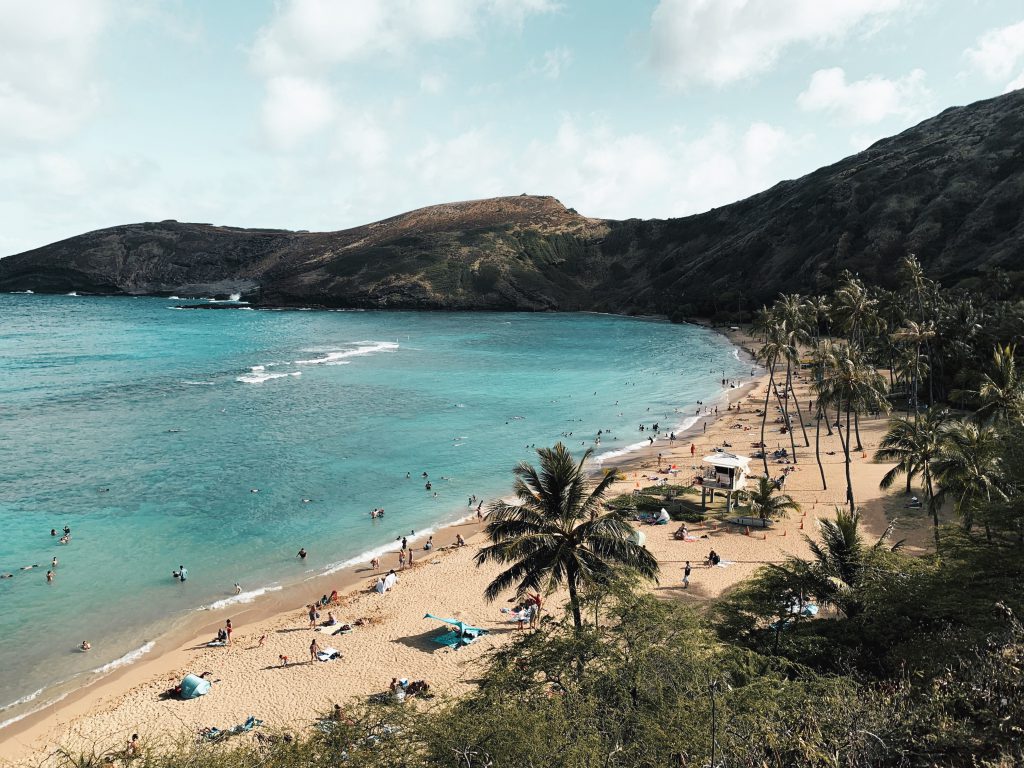 The final activity of the day is hiking the Koko Head trail, an adventurous hike to the top of the Koko Crater. This hike is unlike any other I've done before! You climb an old abandoned railway to the top of the crater. The railway was used for the transport of goods during WWII. This hike gives you an interesting insight into the history of the island. Don't underestimate it though: it's a pretty steep climb upwards, but also a lot of fun. Luckily, you've done nothing but relaxing the hours before ;).
Of course, if you'd rather start off your day with the hike and relax on the beaches afterward, feel free to switch the activities around. In any way, I'd recommend doing the hike either before or after the midday sun. Let's be real, hiking in the Hawaiian sun is challenging enough anyway. Don't forget to bring enough water, SPF and a hat.
Before hiking the Koko Head trail, make sure to read this blog post with my experience doing the hike and tips I wish I knew before going!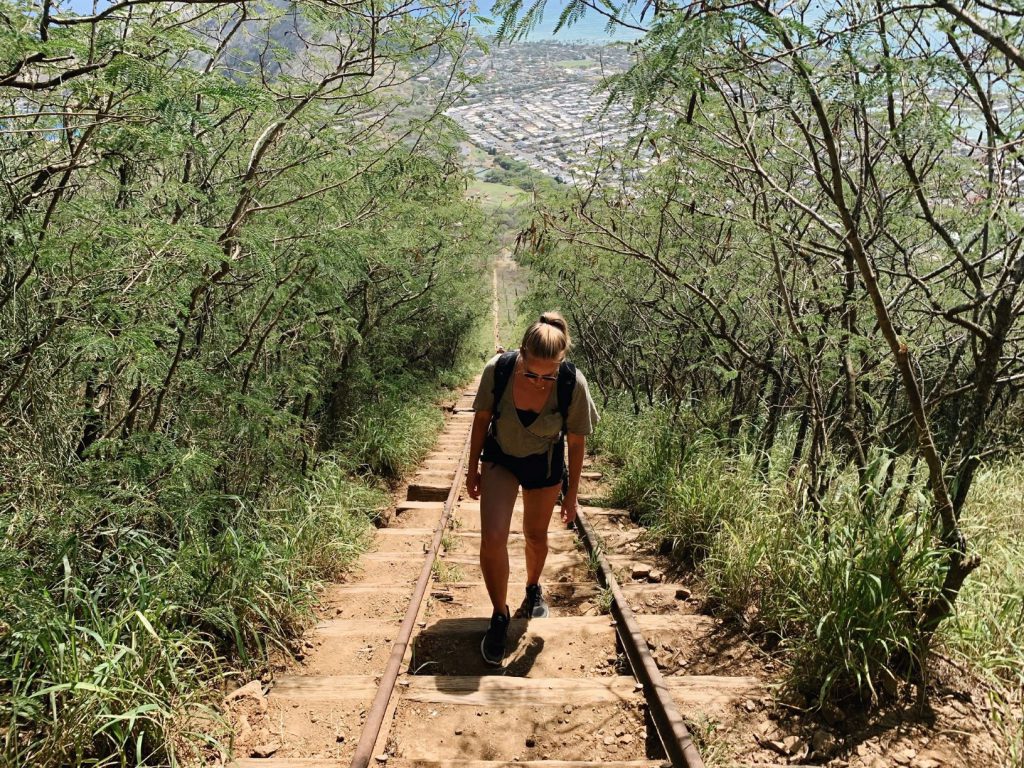 Day 2: Ho'omaluhia Botanical Garden & North Shore
In the morning, visit the gorgeous Ho'omaluhia Botanical Garden, located in a lush, green part of the island. You'll probably notice that it seems to be covered in a foggy mist of clouds most of the time. Although I always love a good sunny day, the fog actually gives the place such a cool vibe! Ho'omaluhia Botanical Garden opens at 9 am and is free to enter. I recommend going as it opens to avoid the crowds.
Next, head to the North Shore to experience the ultimate island culture. There are two spots, in particular, you can't miss out on: Laniakea Beach and Haleiwa. First, head on over to Laniakea Beach, which is the perfect place to spot turtles. You'll find them swimming in the sea and basking on the beach. Don't forget to bring snorkel gear and a (waterproof) camera! Be mindful where you enter the water in, as there's a lot of coral and rocks along the shore. And always be sure to be respectful of their space though, both in the water and on land.
The final stop of the day is Haleiwa, a North Shore town with a great vibe. Explore the local shops and don't forget to stop by a food truck and taste the Hawaiian cuisine. We grabbed some delicious poke and sushi and enjoyed the chill vibe of the beach town.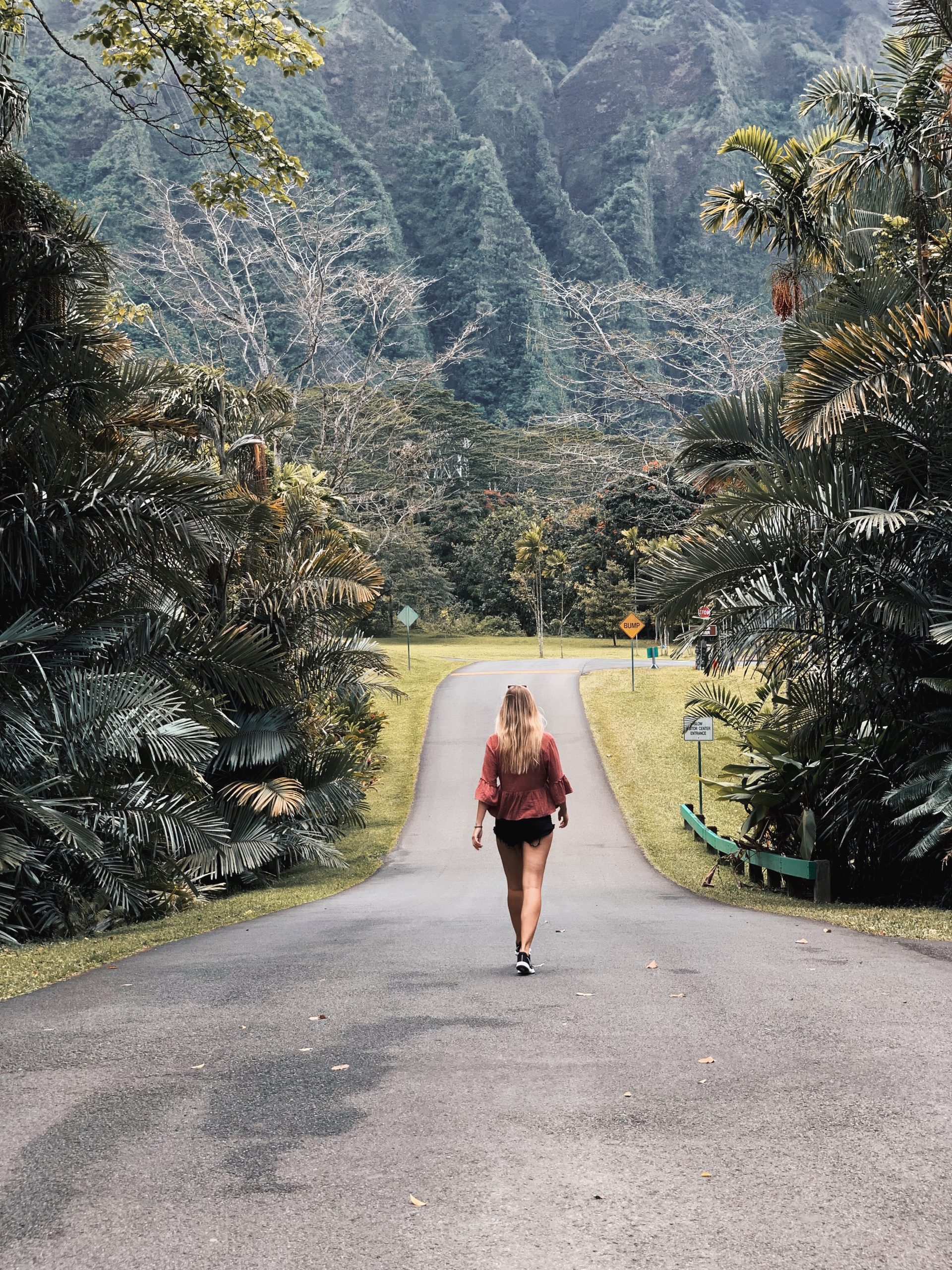 Day 3: Diamond Head hike, Honolulu & Waikiki Beach
Start your day by hiking the Diamond Head crater. Yup, two hikes in your 3 days in Oahu! This hike up the volcanic crater is one of Oahu's most popular highlights and a lot of fun. Although it's uphill, it's a relatively easy walk for most. You'll learn a lot about the history of the place while you make your way upwards.
You can do the hike anytime between 6 am and 6 pm. However, as hiking Diamond Head is one of Oahu's most popular tourist spots, it can get really crowded. For that reason, I'd recommend going as early as you can. As we did this hike on my birthday, I didn't feel like getting up by the break of dawn and rushing out the door. So, we ended up starting the hike around 8.30 am and found that it was already much busier than expected. It was fine, but if you want to avoid walking behind others and standing in line for photos, consider going earlier.
For my full experience on the hike and all the ins & outs, check out this blog post on the hike.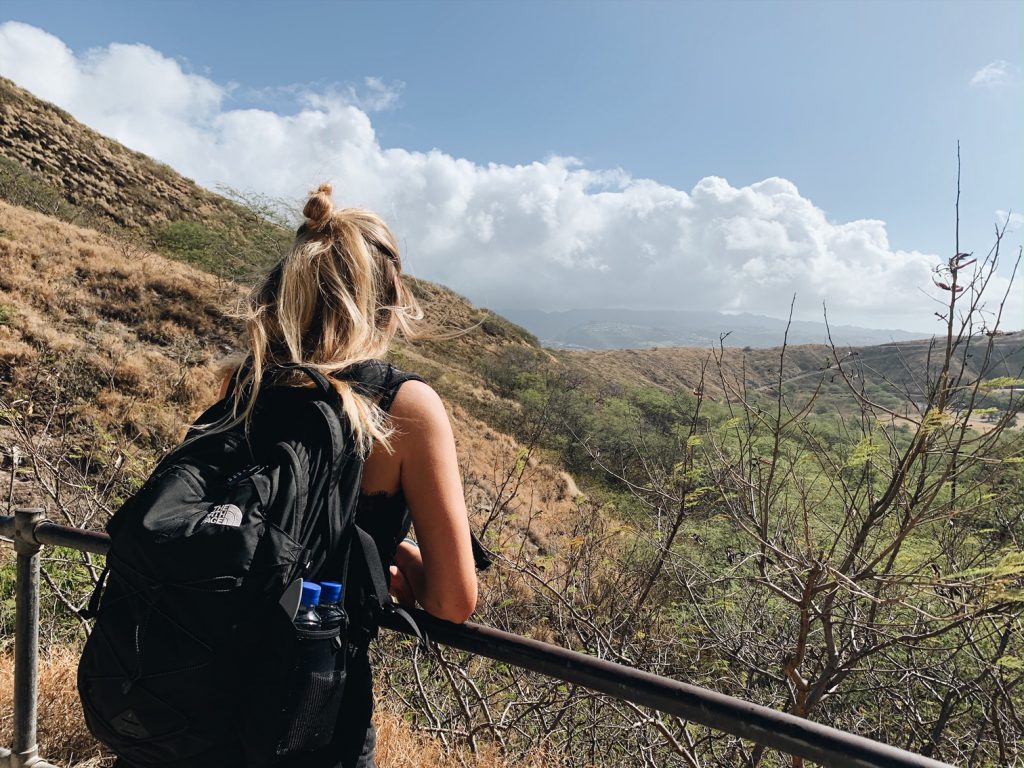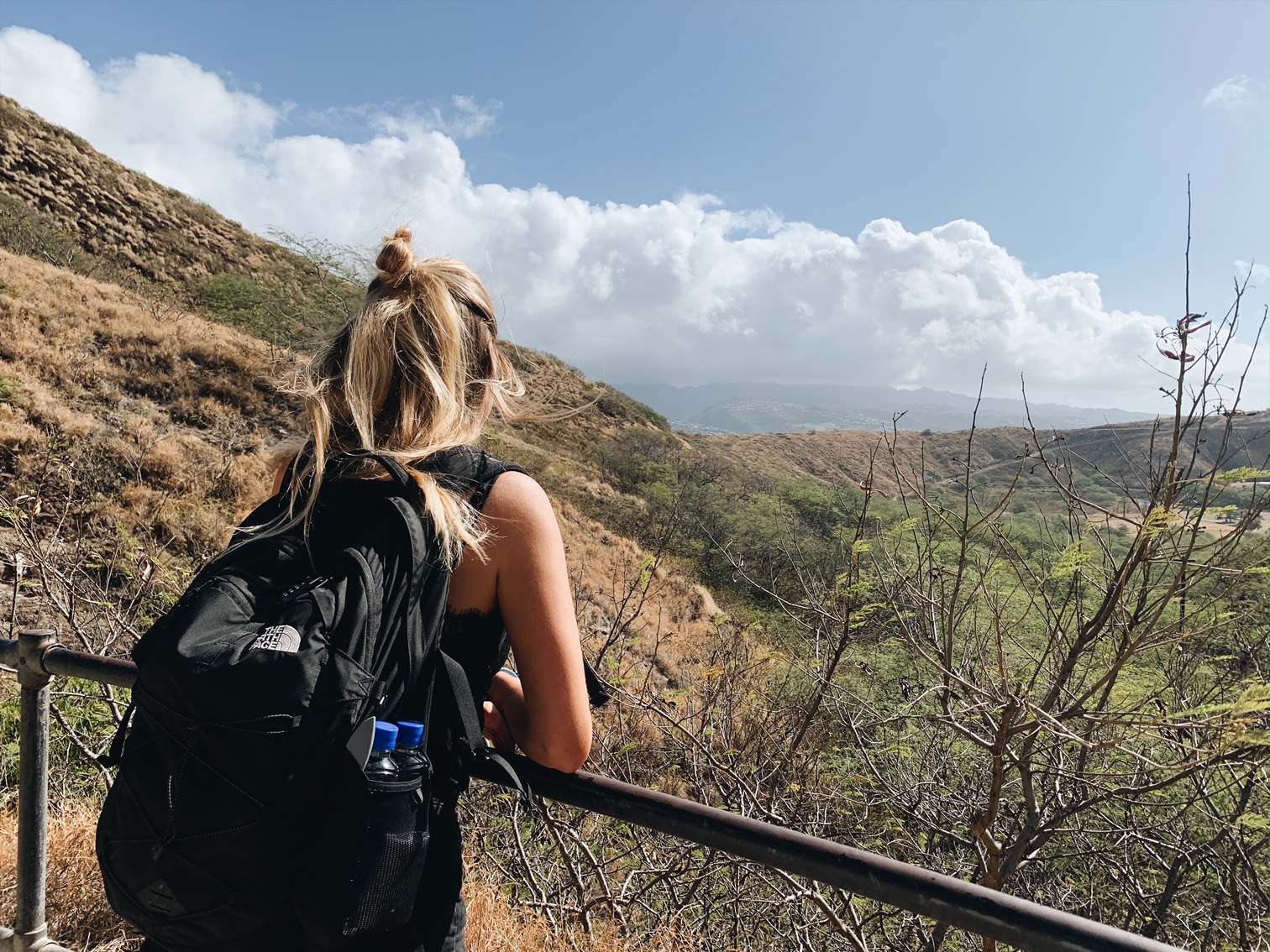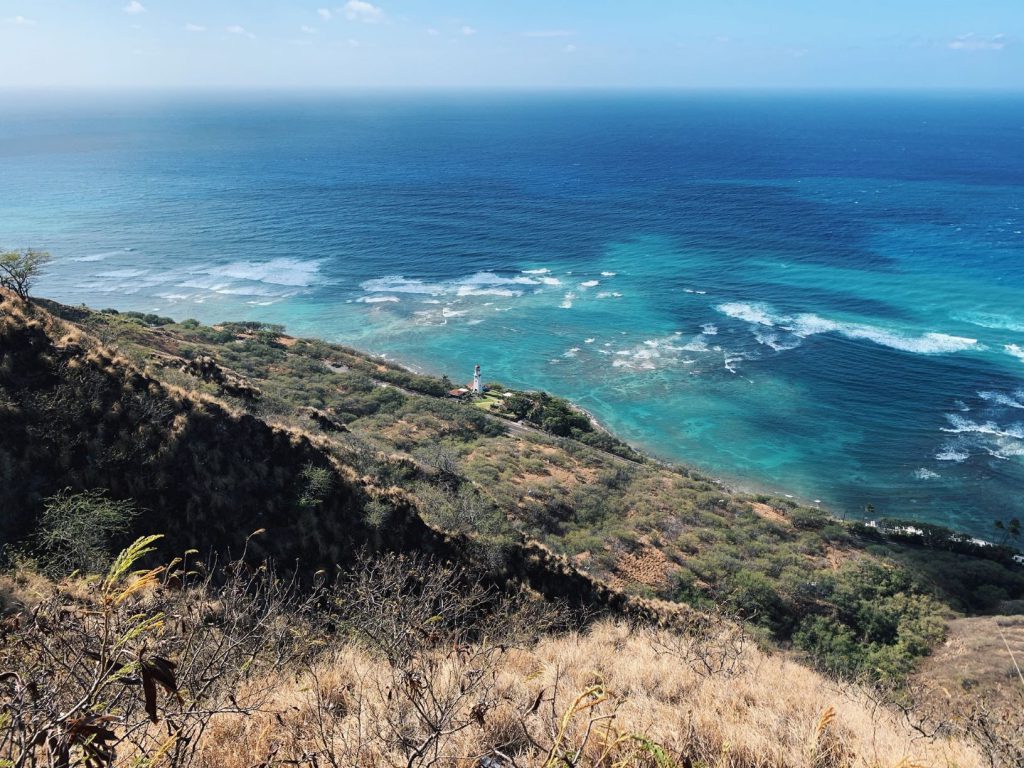 After the hike, make your way to Honolulu, in particular the neighborhood of Waikiki. Spend some time walking through the vibrant city, do some shopping and stop for lunch in one of the many restaurants.
In the afternoon, head on over to Waikiki Beach. This beach is one of the most well-known spots on the island and a great place for surfing and snorkeling. I was surprised to find out that, despite the crowdedness of the spot, the shoreline is home to many sea turtles! Make sure to bring your snorkeling gear and spend the rest of the day relaxing on the beach and enjoying the afternoon sun. Don't forget to stick around for the sunset, which gives you an absolutely stunning view of the ocean and Honolulu skyline.
If you want, grab dinner in the city afterward. Make sure not to do so too late in the evening though, as restaurants closed much earlier than we were expecting (around 8 or 9 pm). Finally, make your way back to your accommodation for your final night in Oahu.
Waikiki Beach tip: if you're driving a rental car and are looking for a relatively cheap & secure parking spot closeby Waikiki Beach, try parking at Honolulu Zoo.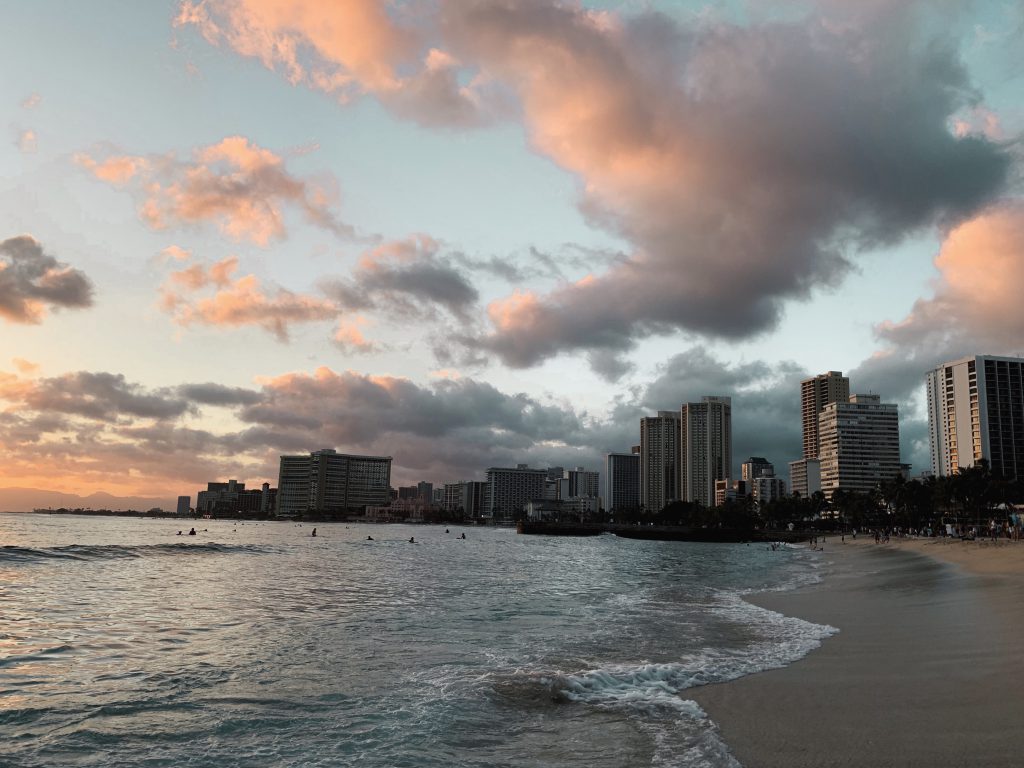 Where to stay
Oahu offers many types of accommodation for all kinds of travelers and all kinds of budgets. From fancy hotels and resorts to backpacker hostels and even camping facilities – there's something for everyone.
We had planned to camp on the Hawaiian islands to save a lot of money on accommodation. After all, Hawaii is an expensive destination as is, but especially for backpackers on a big trip around the world. However, unfortunately our camping adventure was cut short as our stuff was stolen the first night. We ended up staying in a hotel for one night and a hostel for the remaining two. Although I wouldn't necessarily advise against camping in Hawaii, make sure to do your research and that you're staying in a safe part of the island. You can read about my full experience and tips for camping here.
Do you want to visit Hawaii on a budget? Check out my ultimate tips for saving money on your trip to the islands!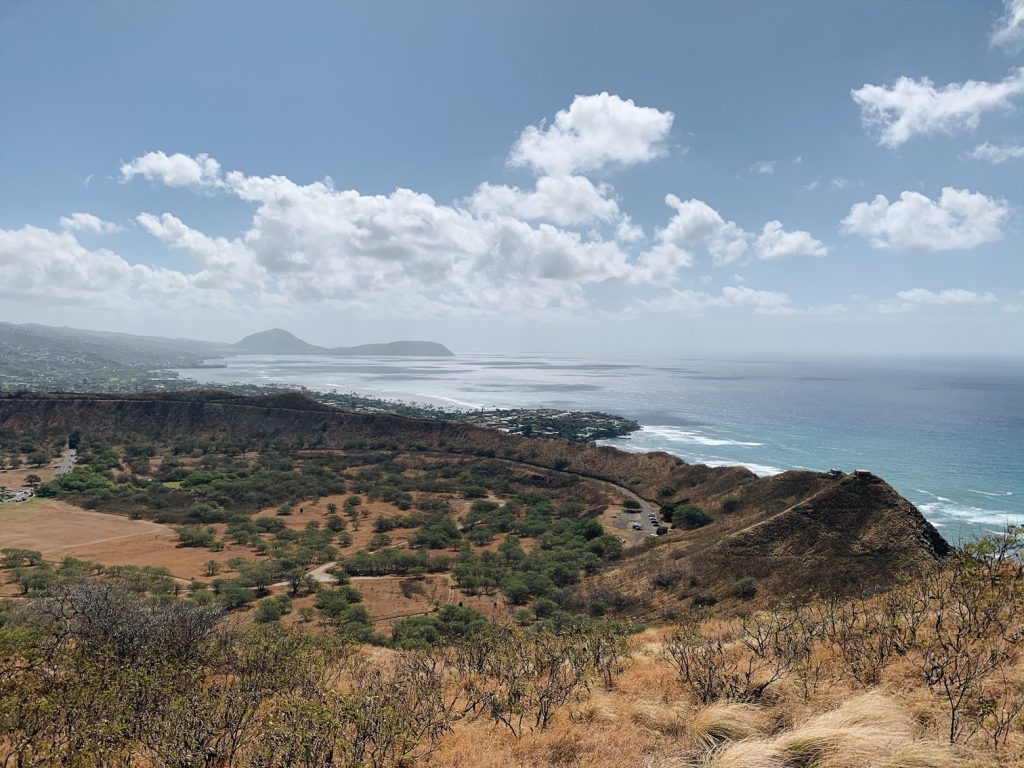 Getting around
The easiest way to get around the island is by renting a car. You can pick one up from one of the many rental companies at Honolulu Airport upon your arrival and drive to your accommodation. Exploring Oahu by car gives you a lot of flexibility and makes it easier for you to see everything you want during your short stay.
Although the island isn't big, keep in mind that driving can take more time than you're used to. Oahu does have big highways on which traffic moves along fast but is also home to areas with limited driving speed or crazy traffic. The latter is especially true for the area of Honolulu and Waikiki beach. So, don't forget to take a little extra time for your journey and enjoy the island's pace.
Not a fan of rental cars?
Luckily, there are plenty of other good options to get around the island. If your budget allows it, use Uber or Lyft to bring you from one stop to the next. Are you looking for a more budget-friendly alternative? There is a great network of bus lines all around Oahu, called TheBus. They may take a little more time and take away some of the flexibility, but the busses still allow you to see all of the amazing places. You can plan your journey on the official website. Finally, don't forget to check if your accommodation offers any complimentary shuttles to certain destinations.
Are you excited for your Oahu trip yet? With its lush green hills and picture-perfect beaches, it's a place you can't miss when visiting the Hawaiian islands. Even if you just have 3 days in Oahu, it is so worth a visit. I hope this itinerary helps you to make the most of your stay. If you have any questions or tips of your own, don't forget to leave them in the comments!
Some links in this post may be affiliate links, meaning I earn a small percentage of any purchase made. They're at no extra cost to you, but allow me to keep creating new content for you guys. Of course, you're free to use any other link!
Liked this post? Save it for later!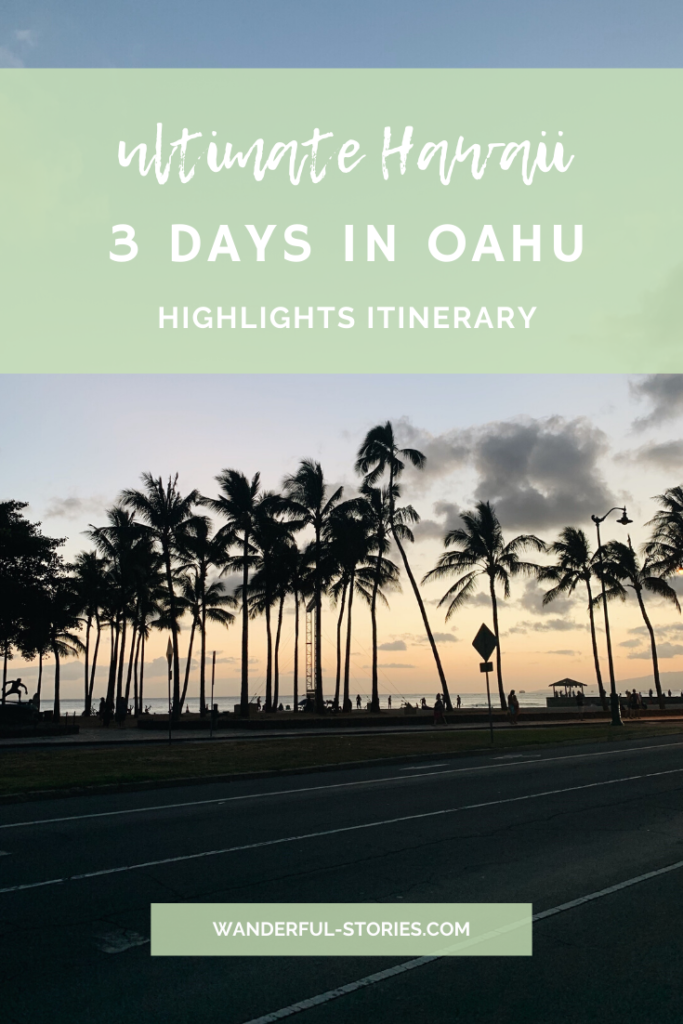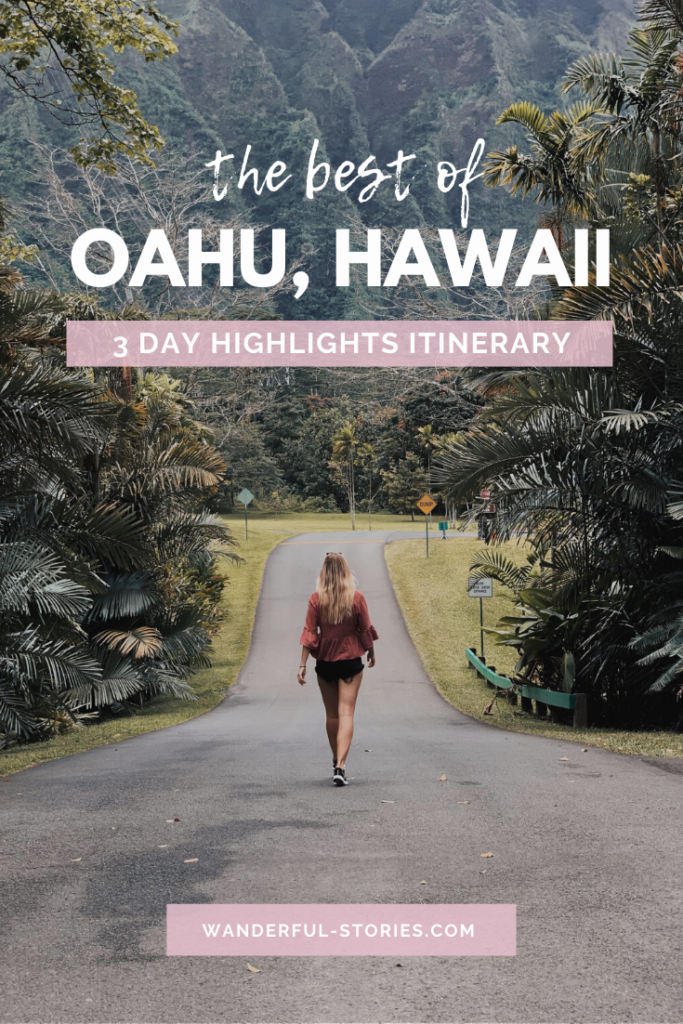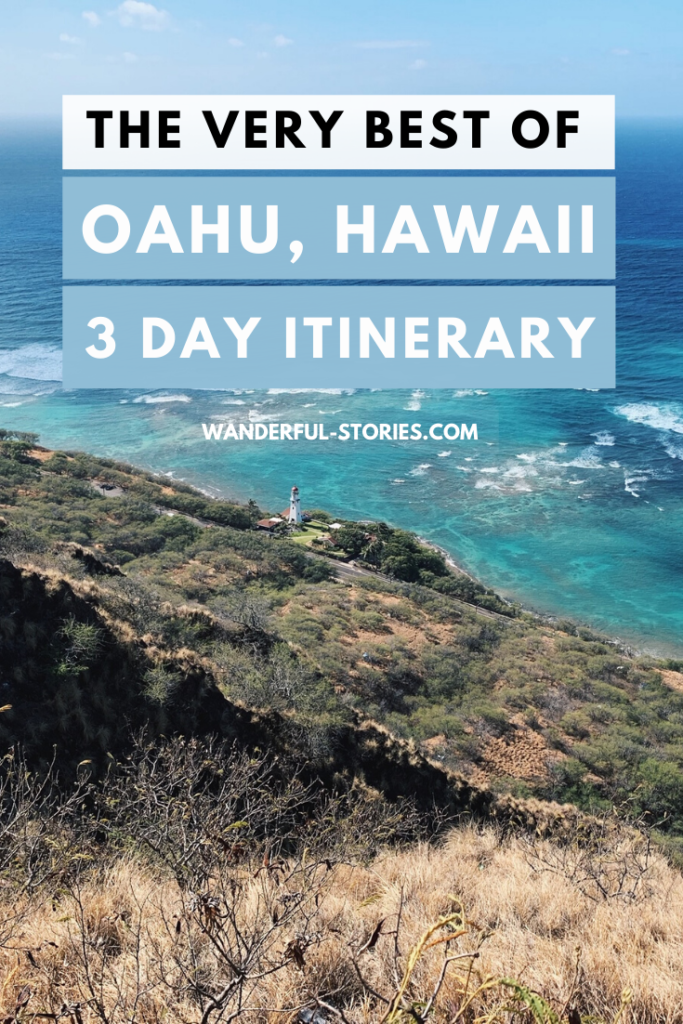 ---
You may also like…