When planning my trip to Hawaii, I felt a bit overwhelmed by all the options I had to choose from. There were so many different islands to visit and even more incredible things to see and do. Not to mention the amount of information and tips I saw online. Because I want to make it a bit easier for you to plan your trip, today I'm sharing my complete travel guide to Hawaii. It includes everything you want to know for your first time visiting the islands!
Which island should you visit?
Let's start off with the big question: which island in Hawaii should you visit? Honestly, I could write an entire book about the different islands I visited and why I loved them. And that's after having visited only three of the islands! So, I thought it'd be best to write a separate blogpost about the different islands and their unique features. It will help you decide which islands are the best fit for you:
Which island in Hawaii should you visit?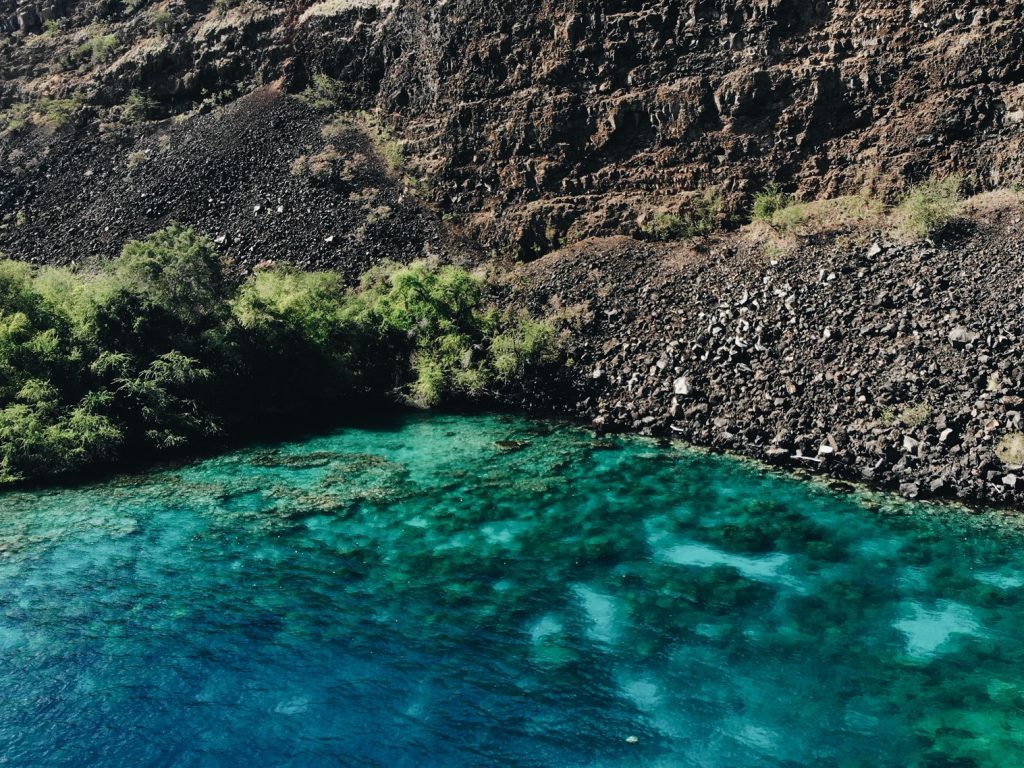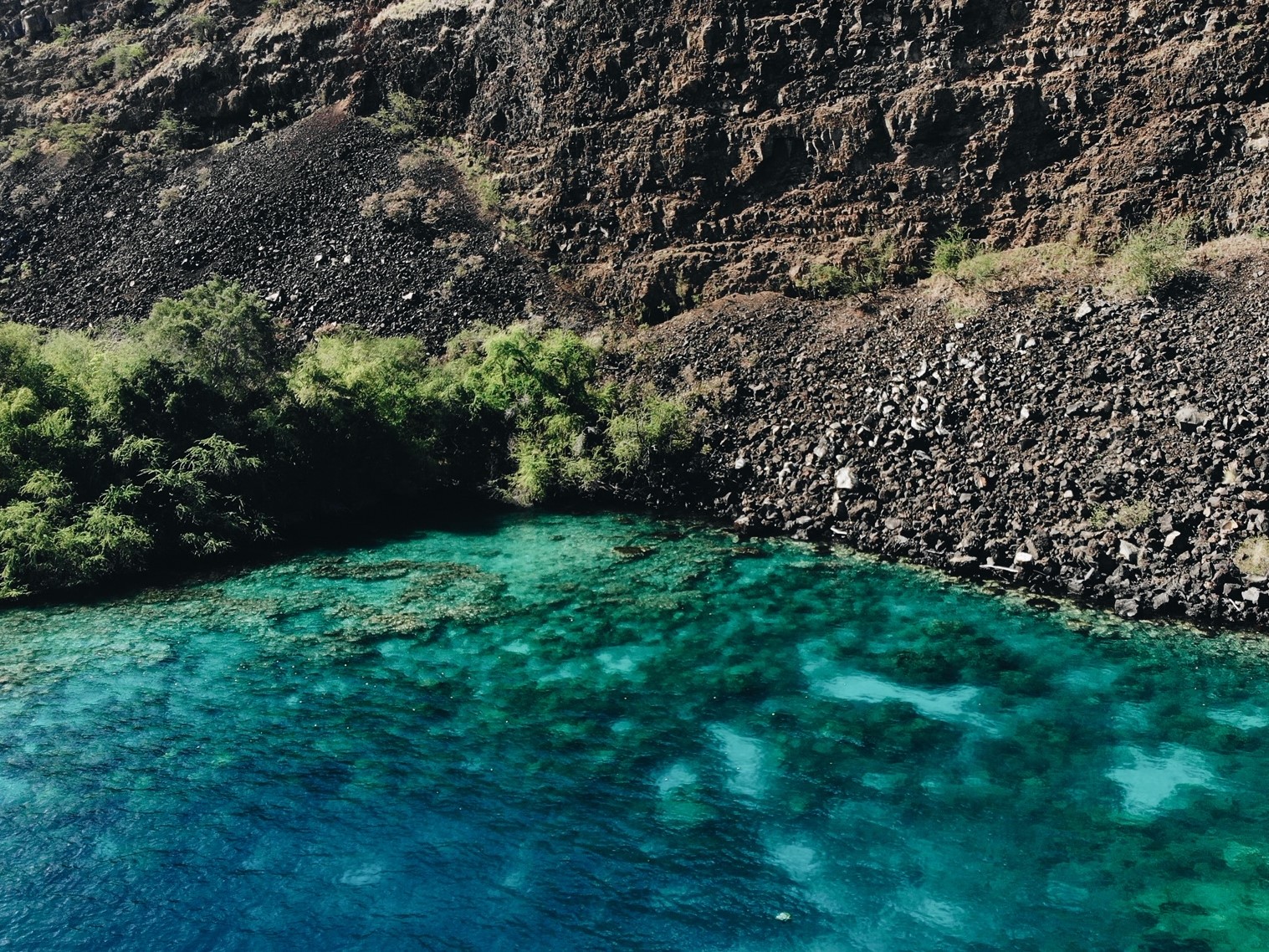 In this travel guide
Now that you know which island you want to visit, it's time to plan the trip! In this complete travel guide for Hawaii, I'm covering everything you need to know. From the initial planning and your flight to the islands, to the stay itself and many more practical tips. Read it all or skip straight to the part you're looking for!
Of course, there can be some differences between the different islands. Everything in this guide is based on my own experiences on Oahu, Maui and Big Island.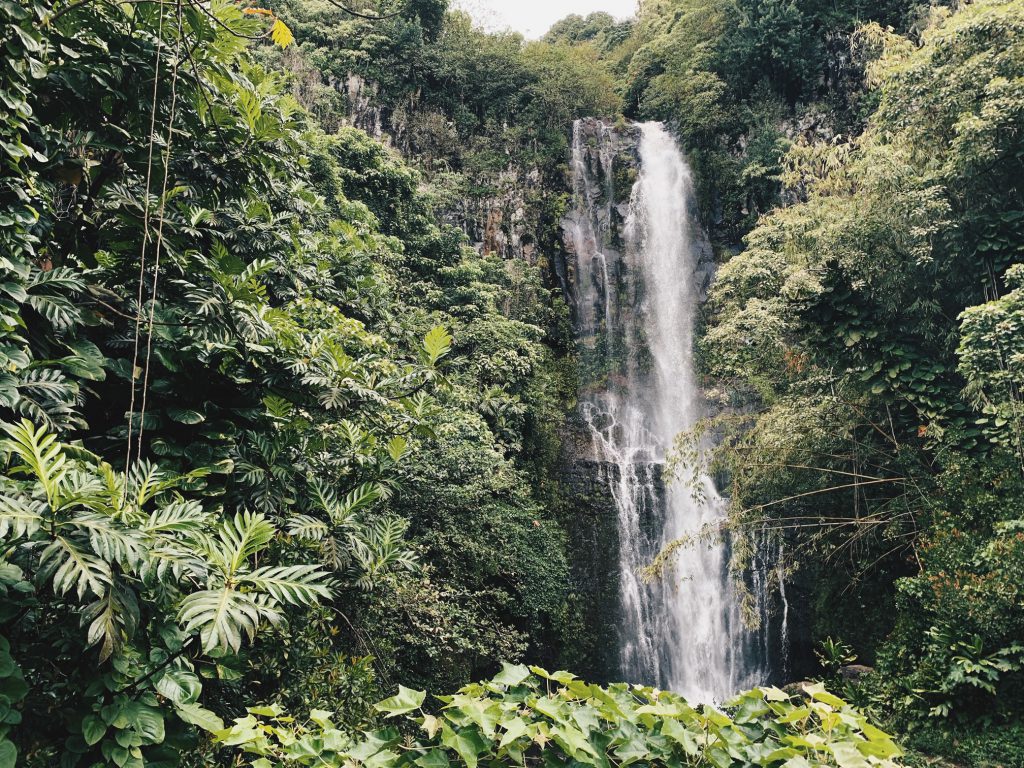 Traveling to Hawaii
How to get there
Although Hawaii is made up of numerous islands and smaller islets, generally speaking there are six main islands that are often visited by tourists. These are Oahu, Maui, Big Island (also simply Hawaii), Kauai, Molokai and Lanai.
The Hawaiian islands are easily reached by plane, although the flight can sometimes be long and with one or more layovers. I flew with Hawaiian Airlines to my first island, Oahu, and departed a few weeks later with United Airlines to US mainland. Both airlines were fine, although I definitely loved the tropical touch of Hawaiian Airlines!
If you're island hopping, you'll most likely also travel from one island to another by flight. Interisland flights depart often and are relatively cheap (starting at around $60). Alternatively, there are ferries between Maui and Lanai, though I personally don't have any experience with them.
Visa requirements
Because the Hawaiian Islands are part of the United States of America, the US rules for entering the country apply. In a lot of cases, this will mean you can apply for ESTA. ESTA (Electronic System for Travel Authorization) is an electronic security check that allows you to enter the country without a visa. The US currently allows citizens of 39 countries to enter the States that way. In other cases, or when you don't meet the ESTA requirements, you might need to apply for a visa.
The ESTA process is simple, although it can take a bit of time to fill out all the details. The application costs are $14. After applying, you often receive an email within 72 hours, stating the status of your application. Make sure to always apply for ESTA no later than 72 hours before departure, so it's processed in time.
For more details on whether you can apply for ESTA, check out the official ESTA government website.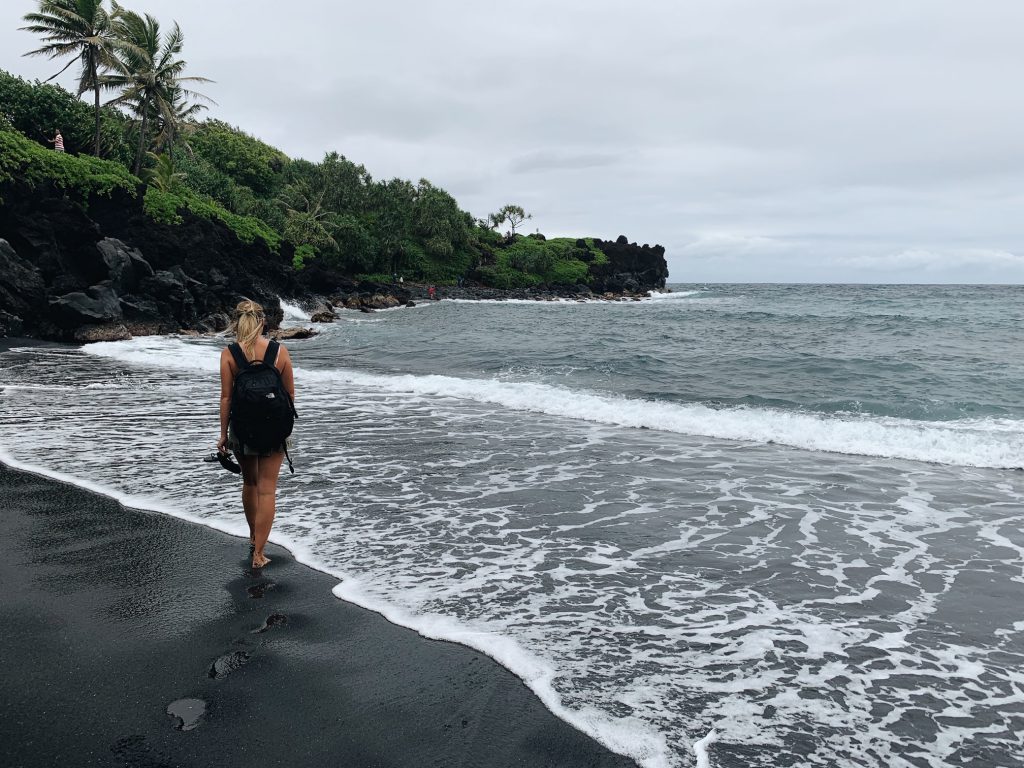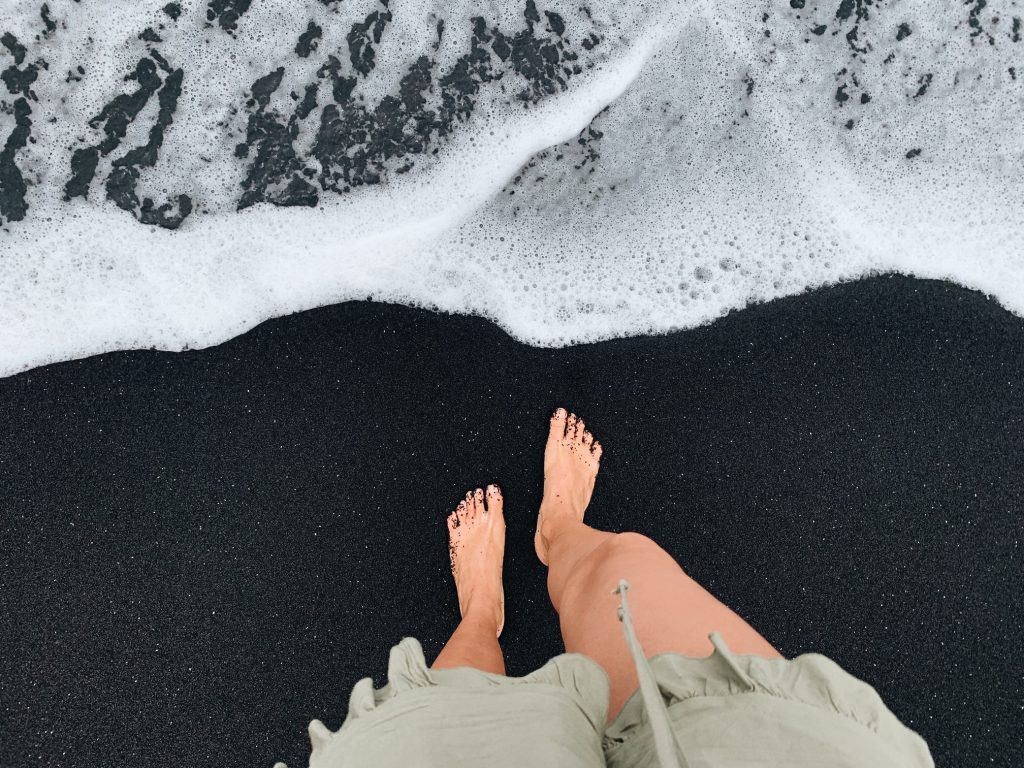 When to visit & weather
Good news for sun lovers, 'cause the weather in Hawaii is pretty warm and sunny year-round. Winters can be slightly colder and rainier, though. Still, I loved that during rainfall in one specific part of the island, you could always just drive to a different part, where the sun would be shining.
I visited the islands during the end of April and beginning of May, which was perfect. It was great beach weather, but active hikes were also still doable – especially in early mornings. Moreover, the islands weren't too crowded, which is supposed to be a bit more during summer & winter holidays. During those times, accommodation prices can rise and attractions are more crowded.
Packing for Hawaii
Though it depends on the time of your visit, in general, I'd recommend for you to pack for Hawaii like you would for a summer holiday. Bring lots of sundresses, tops and of course bikinis. Other than that, consider bringing the following specific items:
Warm clothing – don't go overboard, but do bring a few warm items. You might want them on colder nights or when you visit the Haleakala summit for sunset.
Shoes for hiking – besides any flipflops and summer shoes you're gonna bring, make sure to bring a pair of good walking shoes. They don't have to be professional hiking boots, decent sneakers will do in most cases. I always wear a pair of Nikes.
Snorkeling gear – Hawaii is the perfect destination for both snorkeling and swimming with turtles!
Underwater camera – if you have one, you'll definitely want to bring it to capture those turtles and fish in their natural habitat!
Drone – Hawaii is by far my favorite drone-destination so far (is that a thing?). So, I can also really recommend bringing your drone. US drone regulations are (at time of writing) pretty alright and you're sure to capture some amazing shots!
Sun protection – Hawaii is probably gonna be super hot. Bring lots of reef-safe sunscreen, sunglasses and a hat, as well as any other things you'd normally bring.
A good water bottle – I bring a reusable water bottle with me everywhere I go, because it saves so much plastic. But I especially recommend a good insulating bottle that keeps your water cold for Hawaii: perfect for those humid hikes – thank me later! 😉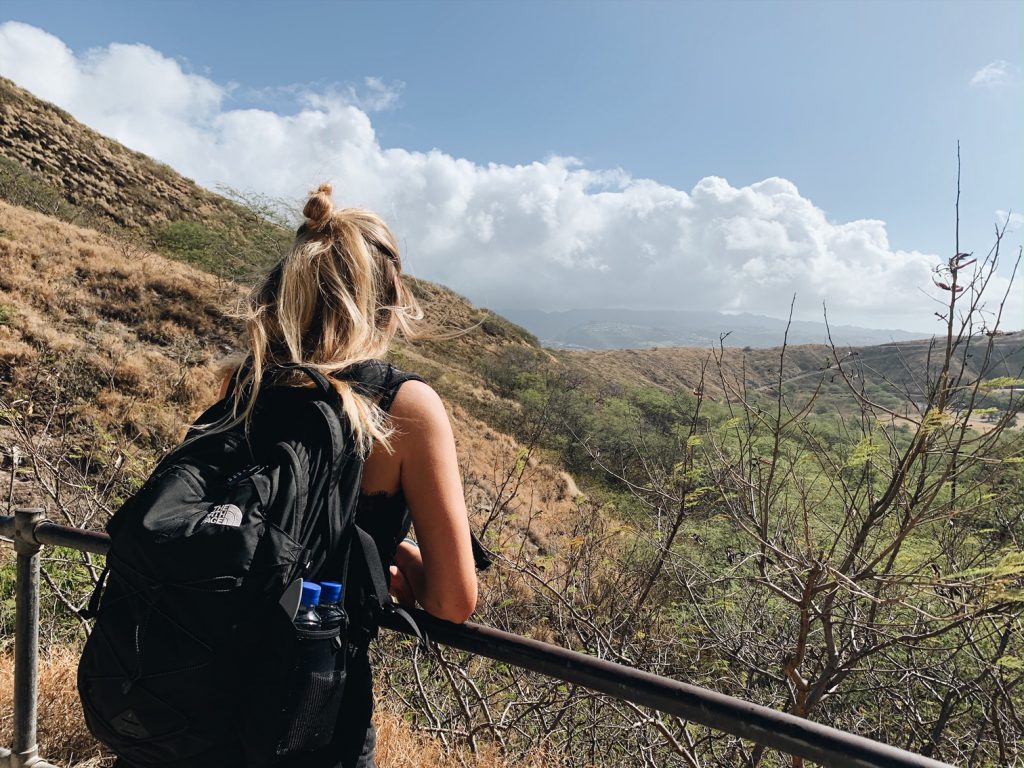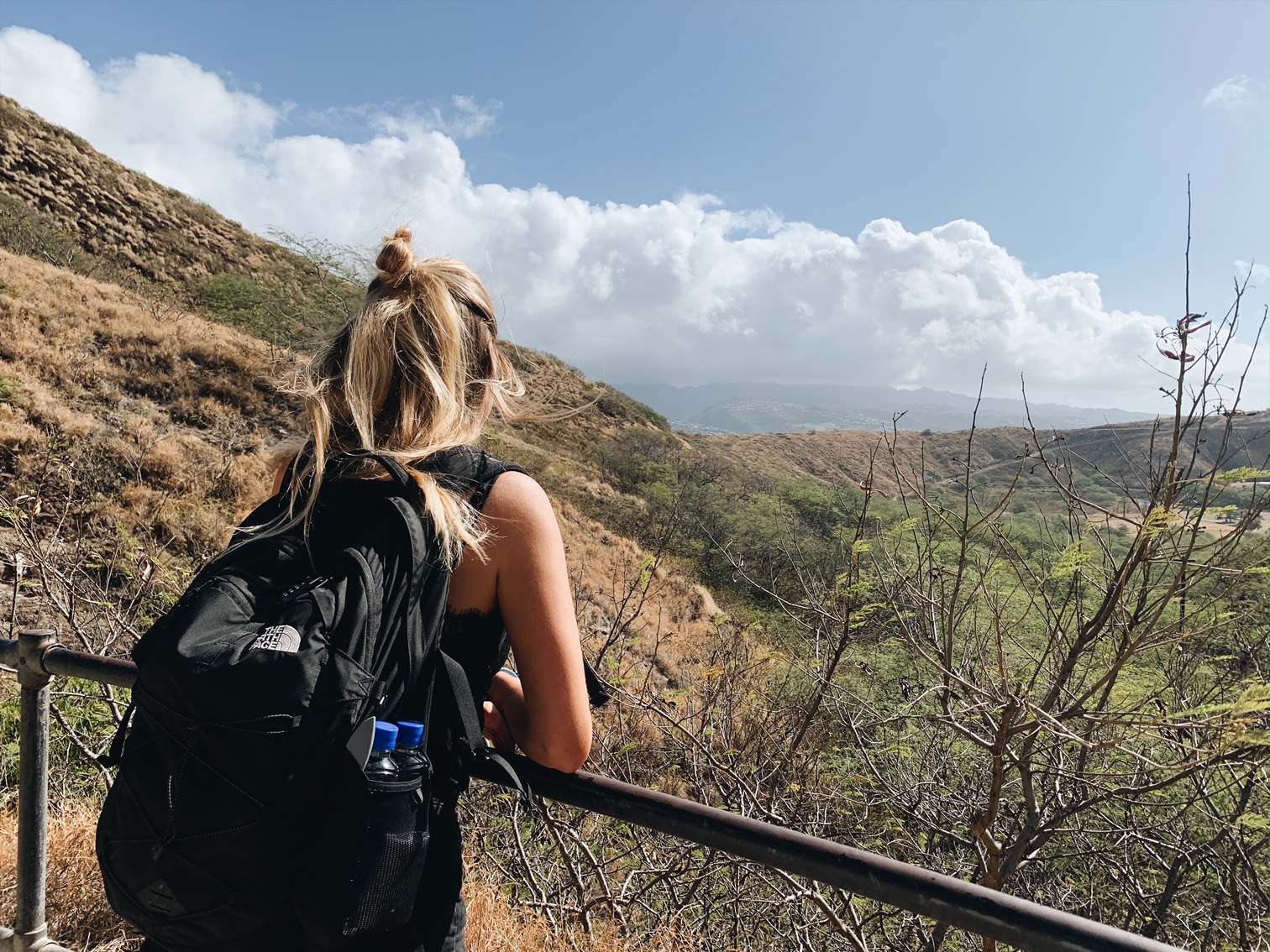 Staying in Hawaii
Top things to do & see
Of course, the highlights you can't miss during your trip will depend on which island you visit. I've personally been to Oahu, Maui and Big Island, and loved how diverse they all were. That really is part of the magic of Hawaii.
Because I want this travel guide for Hawaii to be short-ish, I'm not gonna mention them all separately here. However, to help you plan your itinerary, I've written a blogpost for each island. These show my favorite parts of Oahu, Maui and Big Island:
Where to stay
Unfortunately, Hawaii is not a cheap destination. I wish – 'cause let's be honest, if it was I would've moved there by now! Luckily, there are many different types of accommodations available on the islands. You'll find everything, from resorts and hotels to Airbnbs, backpacker hostels and even campgrounds.
During our trip, we varied a lot in terms of accommodations. We tried camping, but ultimately preferred staying in hostels and budget-friendly hotels (with swimming pools!). There are advantages and disadvantages to each type of accommodation, really. So, work out what your budget is and try and find the best option for your trip! (You'll find more on money later in this guide.)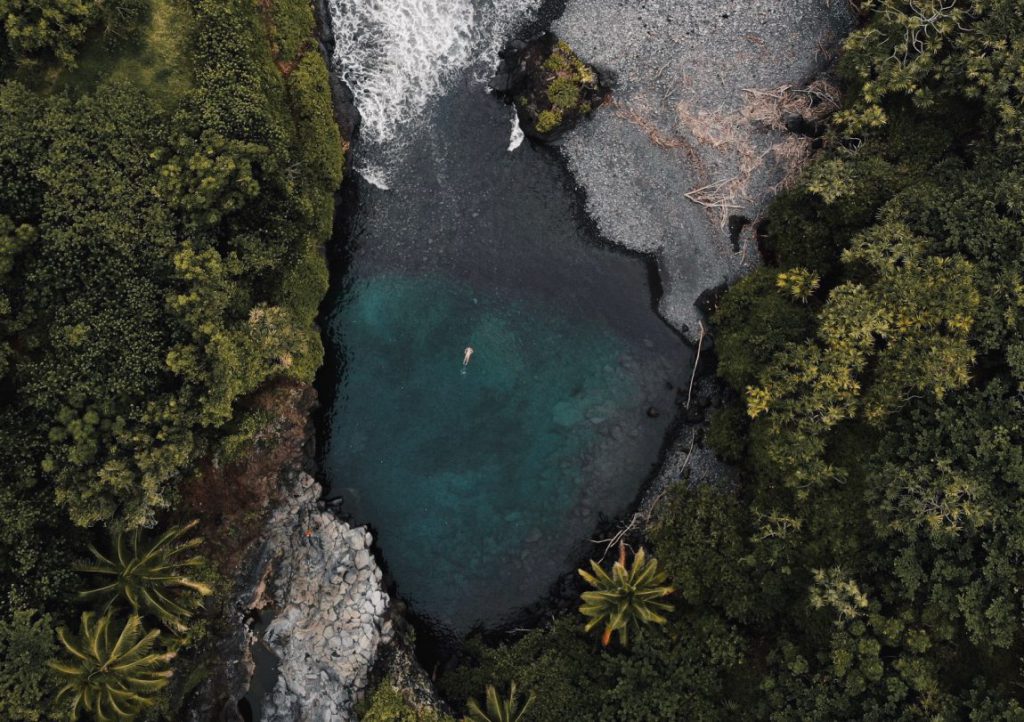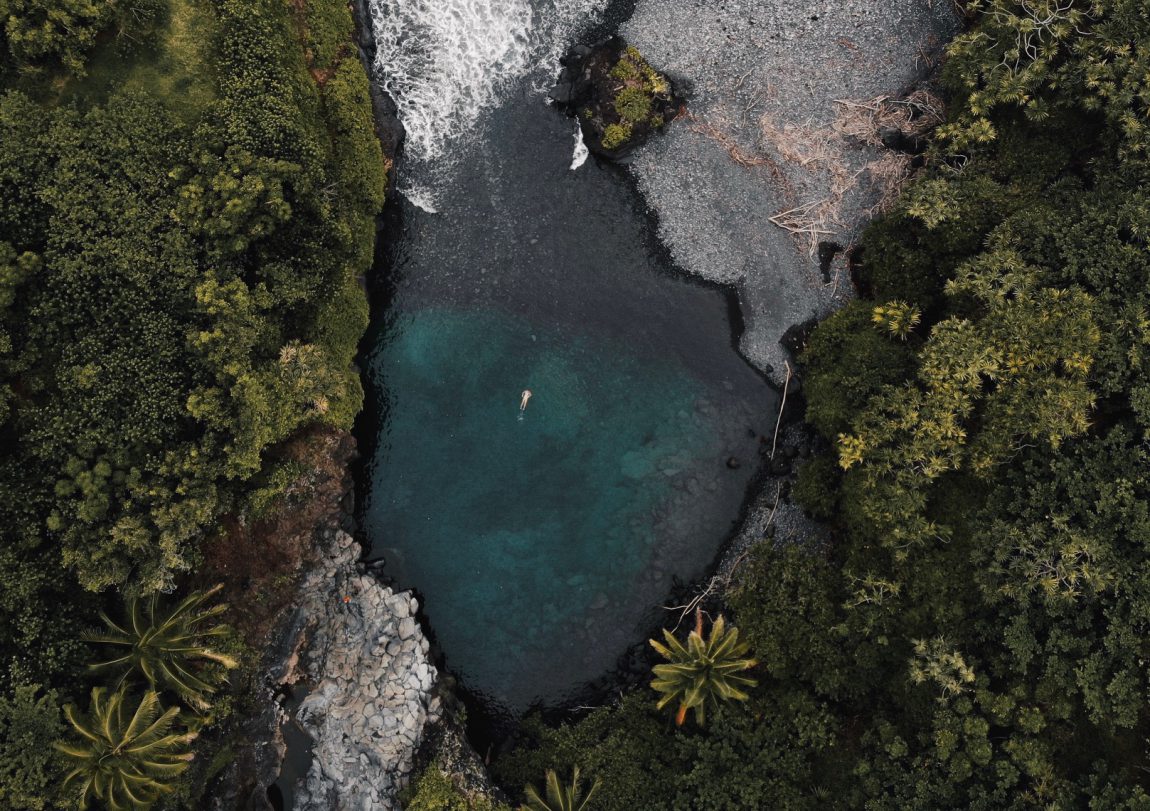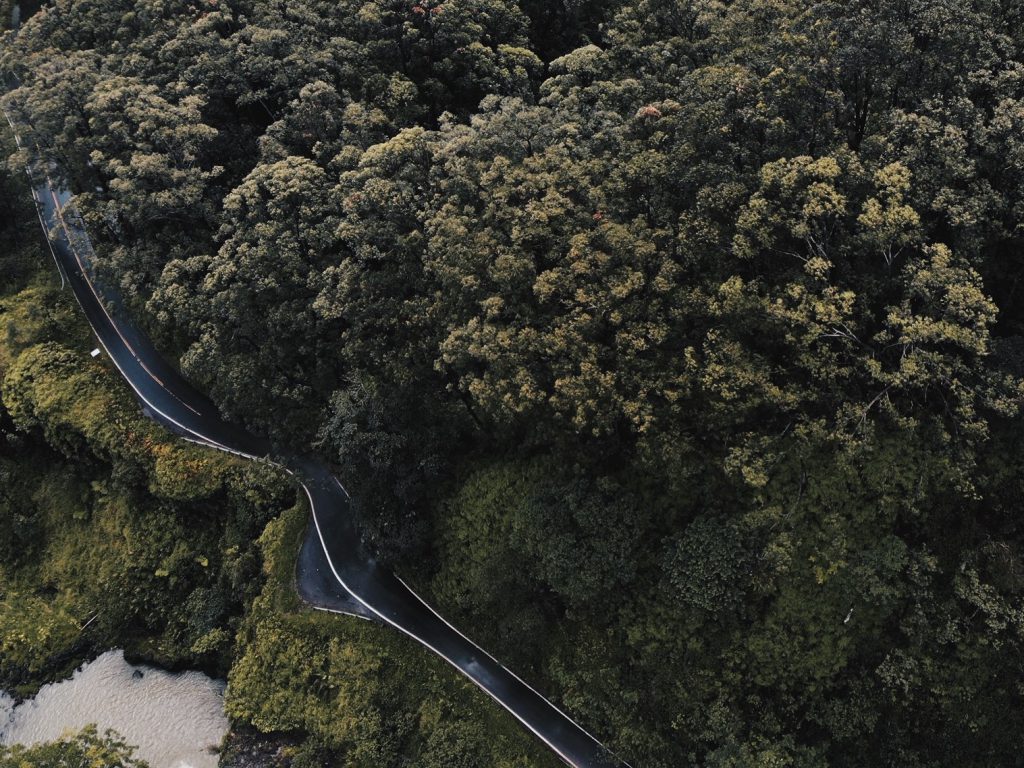 Getting around
I'd highly recommend getting a rental car on every single island you visit in Hawaii. Honestly, it just gives you so much freedom to explore everything you want to. Besides that, it also allows you to do a few cool things on the island you otherwise wouldn't be able to. An example of this is driving the Road to Hana, one of my ultimate Maui highlights. Take a day to drive to the most beautiful spots on the island and discover some of Maui's hidden gems!
If rental cars aren't your thing, look into the option of taking bus tours to enjoy the islands' highlights. Alternatively, there are ride-sharing apps like Uber and Lyft on most islands, which will take you from one destination to the next.
Food & drinks in Hawaii
If you're a foodie like me, you're gonna love Hawaii! Well, actually it's gonna be one of the many reasons why Hawaii is such a bucket list destination. Hawaii is full of fun local restaurants and health cafes, as well as lots and lots of food trucks.
Some of the typical food items I saw a lot during my stay on the different islands, are poke bowls (of course!), acai bowls, banana bread and shave ice. But there's much more! I've had giant hummus salads, vegan pastas, healthy noodle bowls and even Indian food at a local night market. Really, there's something for every taste and diet in Hawaii.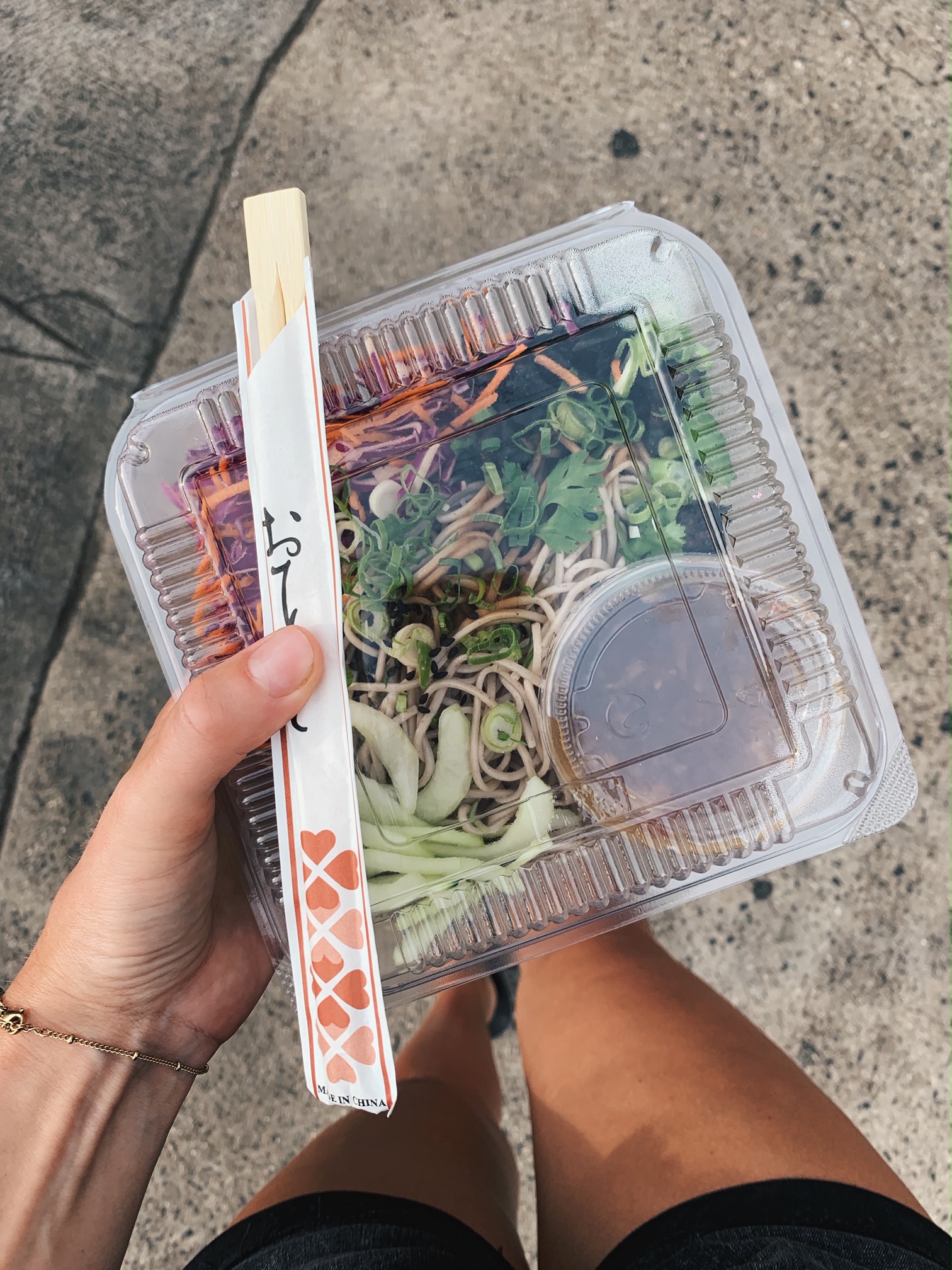 Useful tips & tricks
Currency, money & the costs of visiting Hawaii
I always get lots of questions regarding money for Hawaii. Of course, I'm answering them in this Hawaii travel guide! Let's begin with the official currency in Hawaii, which is the US dollar (USD / $). Currently, the exchange rate is 1 USD = 0,90 EUR / 0,78 GPB.
Although Hawaii is a tropical paradise, it's also part of the United States. So, certain things are much more organized than you might expect of a deserted tropical destination. A great example of this is the accessibility of money and ATMs. Whereas some islands have very few ATMs (such as Curacao), Hawaii is the complete opposite, with ATM drive-thrus even.
As I mentioned, Hawaii is not a cheap destination. Generally speaking, everything is just a little bit (or a lot) more expensive on the islands. This is true for accommodation, but also groceries, for example. Some products can easily be 2-3 times as expensive on Hawaii as on the mainland. When planning your trip, also take into account the extra (tourist) taxes you are gonna encounter. Though it fully depends on your traveling style, a few weeks in Hawaii can easily end up costing a few thousand dollars.
Luckily, there are lots of options to keep down the costs. Big ways to save money is to find cheap accommodation (budget-proof hotels, hostels or campgrounds). Or read all my Hawaii budget tips here!
Language
The official languages in Hawaii are English and Hawaiian ('Ōlelo Hawai'i). Although Hawaiian isn't required to get around, it is cool to see Hawaiian words across the islands. Some well-known ones, which you'll encounter a lot, are aloha (hello or goodbye), honu (turtle) and poke (fish chunks, the Hawaiian speciality).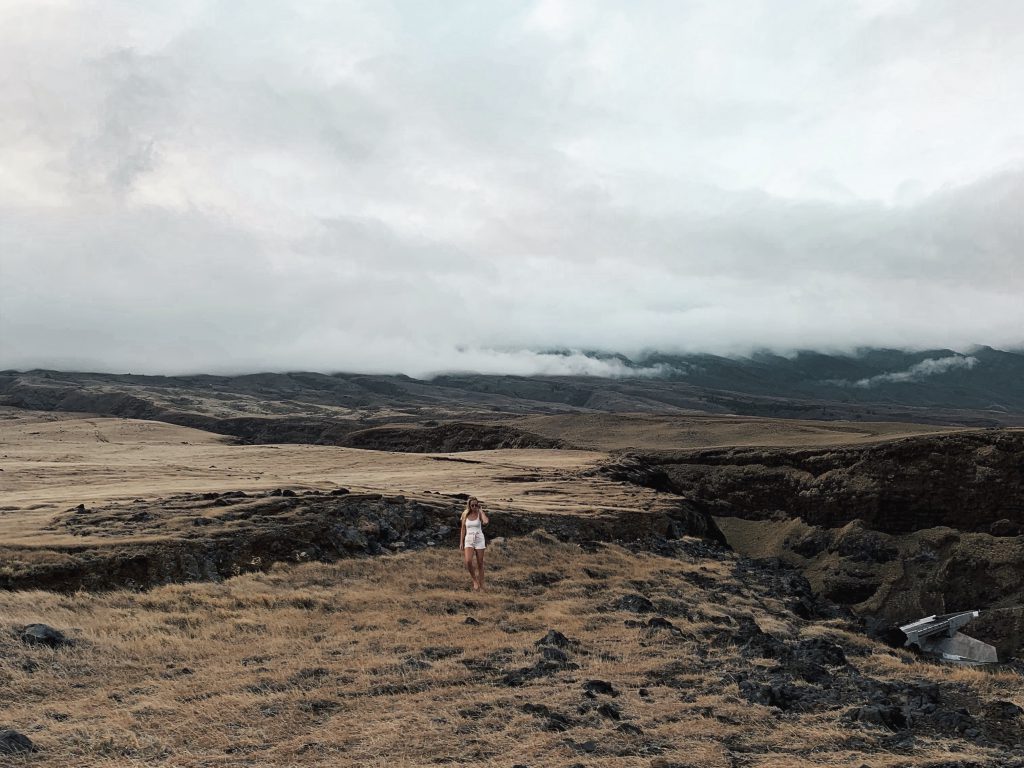 Vaccinations
Some vaccinations that have been linked to traveling to Hawaii are Hepatitis A & B and Rabies, as well as others like influenza. However, the recommended vaccinations differ depending on the source. Always make sure to check with a knowledgeable health care professional whether or not you might profit from getting (additional) vaccinations and which specific ones suit your travel plans.
Internet access
Finally, it wouldn't be a complete Hawaii travel guide without a mention of internet access! Overall, I found it to be pretty decent across Oahu, Maui and Big Island. Accommodations will often offer (free) wifi and restaurants may do so, too.
If you're a heavy internet user, e.g. for planning your trip on the road or for documenting it all on social media (guilty!), I'd recommend getting a local sim card. I got mine at AT&T for about $50. It included lots of data and minutes and really saved me a few times. I had no trouble arranging this as a tourist, luckily (which was different on the mainland).
Mobile coverage was pretty good, though it will depend on the area you're in. I especially experienced problems with this along the Road to Hana in Maui. So, I'd recommend making sure you plan that day trip well before heading out on the road.
That's everything I wish I knew when planning my trip to the beautiful islands! With this travel guide for Hawaii, you should be all set to go out and explore the beautiful islands. I'd love to hear which islands you're gonna visit and what you think of them. I know I can't wait to go back!
Some links in this post may be affiliate links, meaning I earn a small percentage of any purchase made. They're at no extra cost to you, but allow me to keep creating new content for you guys. Of course, you're free to use any other link!
Liked this post? Save it for later!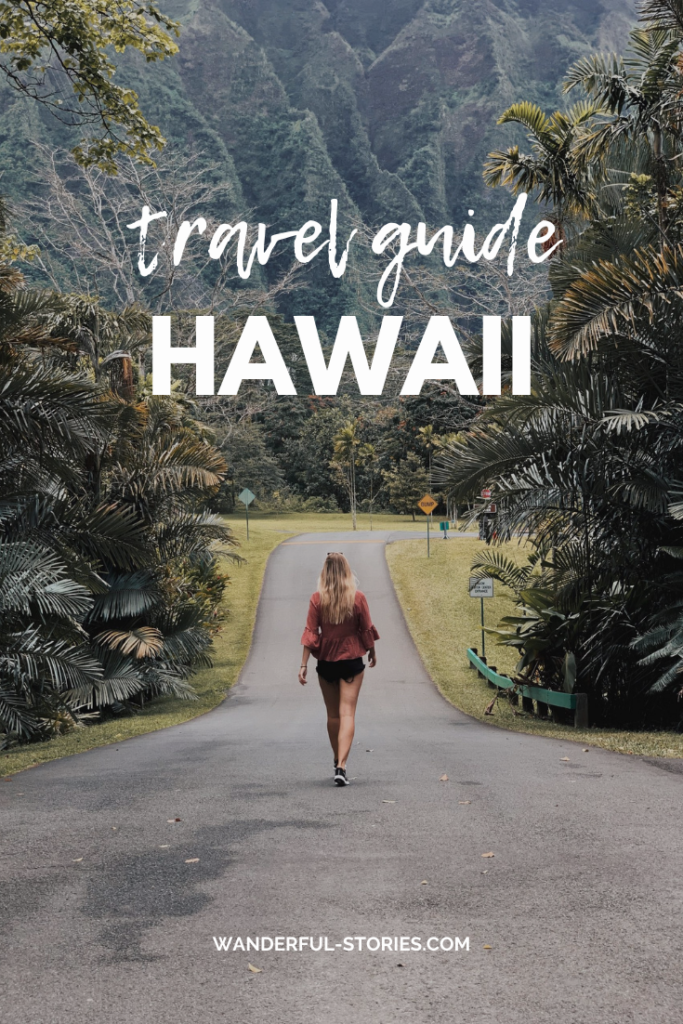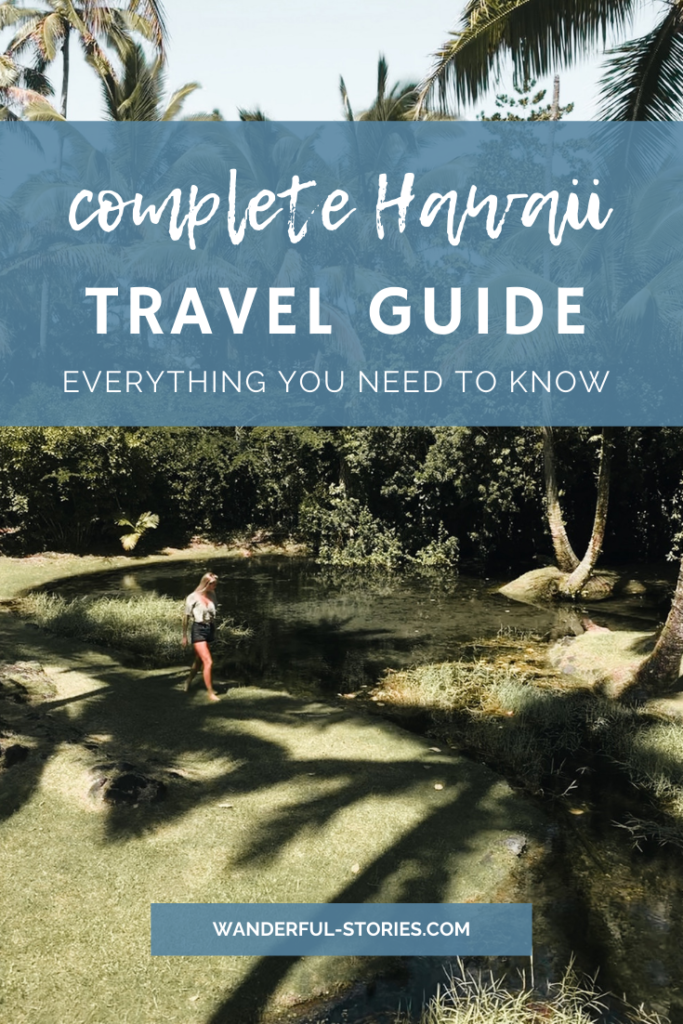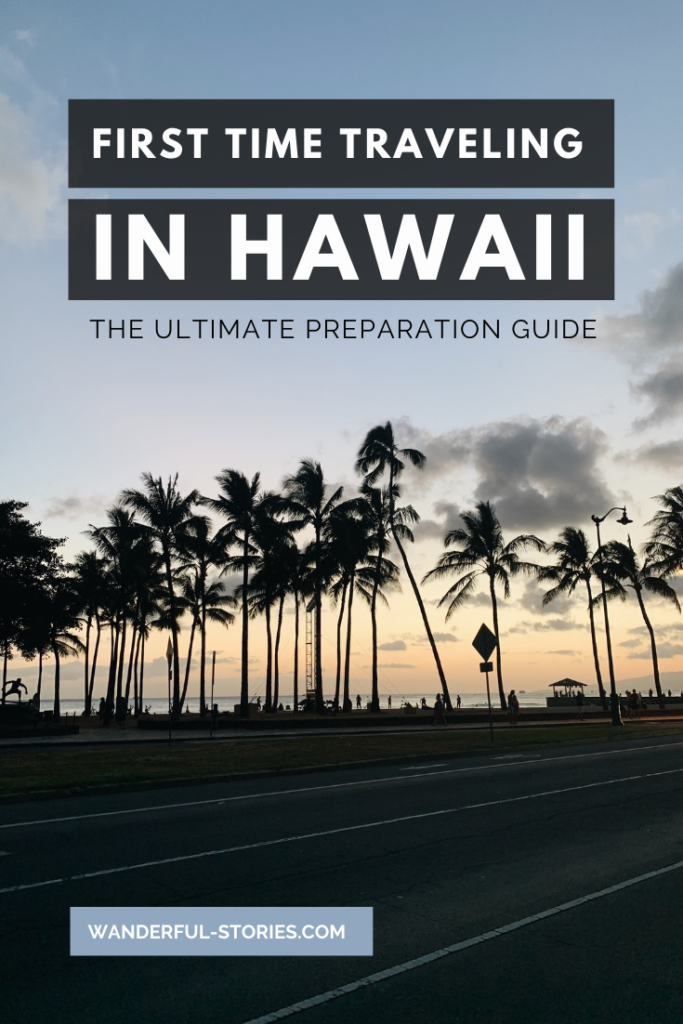 ---
You may also like…