The tropical Hawaiian islands are not often considered among backpackers and other budget travelers. In fact, when embarking on my world trip in 2018, I only really considered South East Asia. When Hawaii came to mind as a next destination, I thought we were crazy to even consider it. However, we made it happen – and you can too! Today, I'm sharing my top tips to travel in Hawaii on a budget.
Although they are absolutely gorgeous, the Hawaiian islands are not a cheap destination. Everything is expensive, especially accommodation. And let's be honest: I was even blown away by the food prices in the supermarkets! Though you'll still spend more money in Hawaii than you would in the ultimate budget backpacker destinations, these Hawaii budget travel tips really go a long way.
So, let's get straight into the tips that help you realize your trip to this incredible bucket-list destination!
1. Book a cheap flight
One of the first and biggest expenses for your trip often is your flight to Hawaii. Especially if you're flying internationally, it can easily cost you anywhere between $500 and $1000. Luckily, there are a few things you can do to save a bit of money on your flight, such as using Airmiles to pay less. However, my biggest tip is to book your flight ahead of time and spend some time comparing flights and airlines on a comparison platform. It's worth it!
I personally love Skyscanner. I've been on over 20 flights in the past year alone and I haven't booked a single flight anywhere else. Skyscanner helps you to easily compare dates and airlines and lets you filter your results. That way, you can easily pick out the best deals and save up to hundreds of dollars!
2. Travel during off-season
Just like most countries, Hawaii knows distinct peaks in tourism. During wintertime (Dec-Apr) and in the summer months (Jun-Aug), the islands are crowded with travelers. Because of this, the prices of all touristy things rise. By traveling during the off-season, you often get to enjoy lower costs and great deals on accommodation, rental cars and activities. Luckily, the weather is never really bad and the islands are always equally beautiful! I visited at the end of April and beginning of May, which was a perfect time!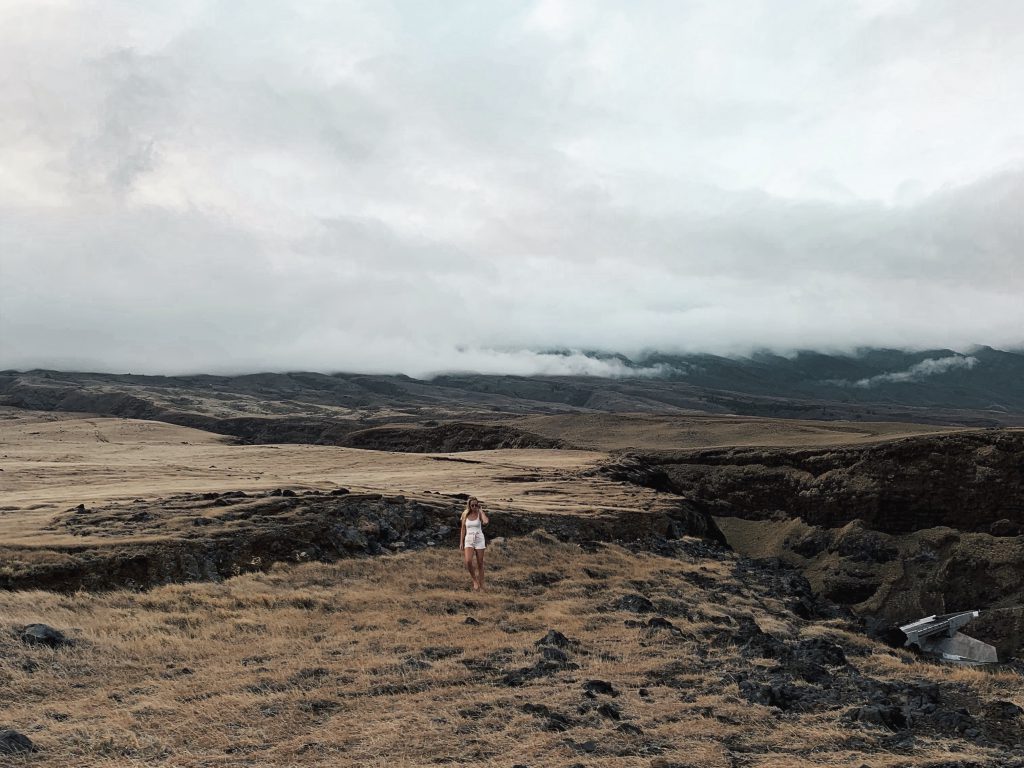 3. Find a travel buddy
Whether it's your significant other, a family member, a friend or someone else – traveling with a travel buddy can really help you reduce costs. You can share accommodation costs, rent a car together, book deals on activities and split food costs. Plus, it's a lot of fun to create amazing memories on the beautiful islands together! If you're traveling solo, don't worry. There are lots of other travelers around who'd love to meet up. Or check out Facebook travel buddy groups – there are always people looking for someone to travel with!
4. Pick your island wisely
Just as choosing the right time to travel can save you money, another great tip to travel on a budget in Hawaii is to consider the island you visit.
There are six main islands that are visited by tourists, Oahu, Maui, Big Island, Kauai, Lanai and Molokai. Of these, the first three are the most popular. Visiting a popular island can help you get a good deal on things like accommodation and transport. There are lots of hotels and operators, and competition will lower the prices. On the other hand, if you're visiting places that are extremely popular (such as Honolulu), you'll pay a premium anyway. In comparison, the Big Island of Hawaii is a little less crowded and the prices are more budget-friendly. Trying to find a balance can help save a lot!
Not sure which island is right for you? Check out my Hawaiian islands comparison here!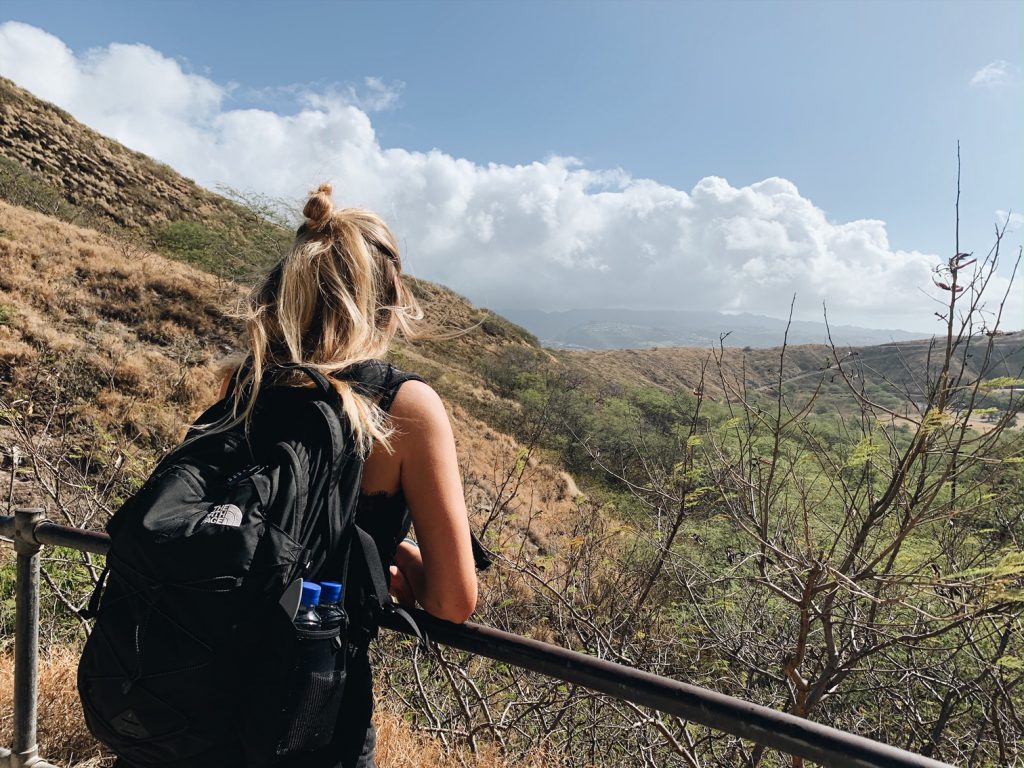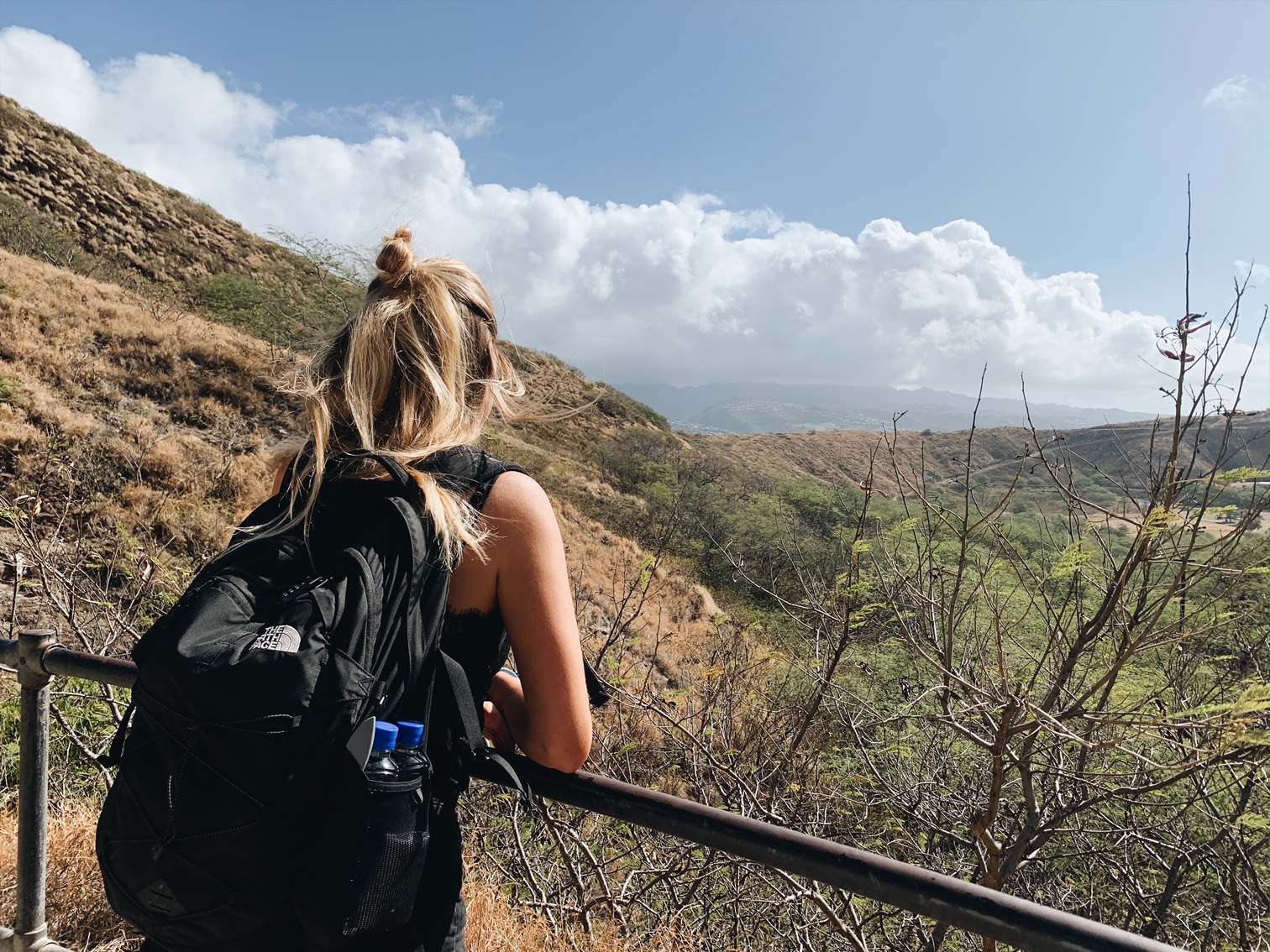 5. Find a budget-friendly hotel deal
There's no way around it: accommodation is expensive in Hawaii. Even the cheapest hotel rooms often start at $100 a night. Luckily, there are lots of deals available. They just require a bit of searching! During my stay on Maui, I found a hotel on Booking.com for about 5 nights or so. Though it wasn't the cheapest option, I was really happy with the deal we got. And it was so nice to have a nice room and a swimming pool for a little bit!
Here you can find the best budget hotel deals for Hawaii. Simply adjust the filters to your wishes and find the budget-friendly hotel that works for you.
6. Stay in hostels
If budget hotels are a little above your budget, don't worry! Even though Hawaii isn't generally thought of as a backpacking destination, there still are lots of backpackers and other young travelers that visit the islands. Because of that, you'll have no problem finding a hostel. I've stayed in hostels on Oahu, Maui and Big Island, and really enjoyed my stays. They were a good match for our budget and also a great place to meet like-minded travelers.
We stayed in this hostel during our stay and absolutely loved it! It's really chill and quiet and the owners were the kindest people. Or find great hostels per island here.
7. Try camping
Want to stretch your budget further and save even more money on accommodation? Try camping on the islands, it's the ultimate budget option! We tried this for a little bit during our stay in Oahu. Unfortunately, it wasn't quite the same as some popular camping places – so we ended up learning a few things the hard way! Still, I think camping can be a great option, as long as you prepare well. I wrote an entire blog post on camping Hawaii, so you can check out how to prepare and read my best tips – and learn from my mistakes! 😉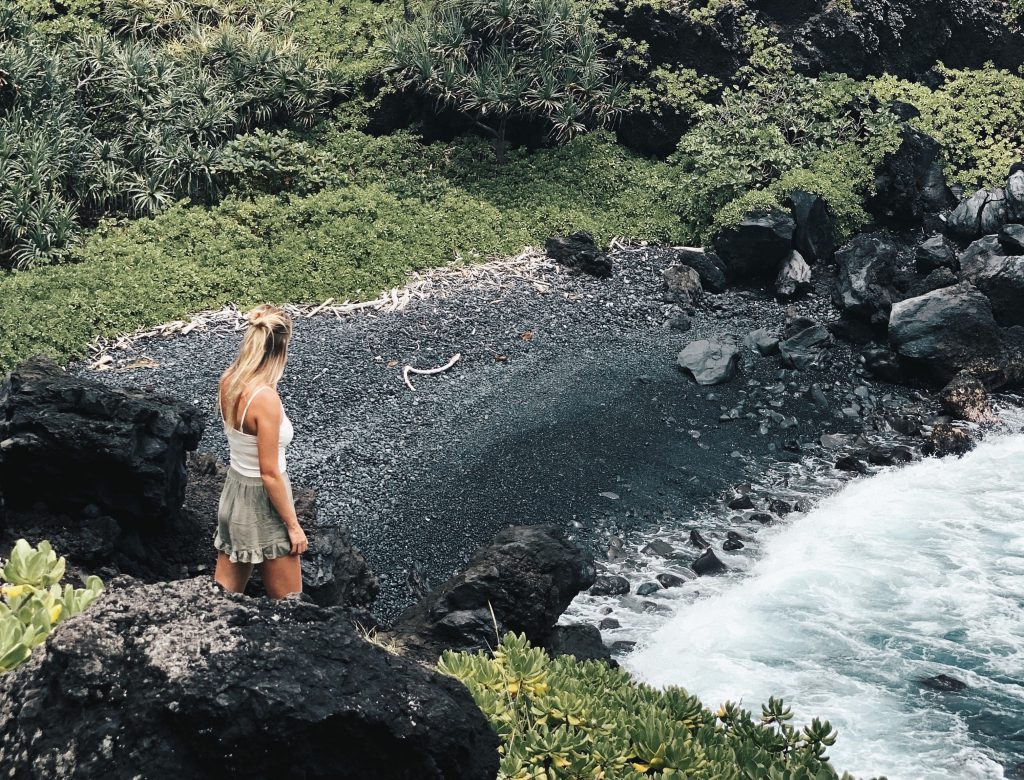 8. Get a great deal on a rental car
Whichever island you're visiting, I cannot recommend getting a rental car enough. I absolutely love exploring a country by car. You have lots of freedom to go exactly where you want to go, without having to depend on public transport or expensive taxis. And even more better: road tripping to the best hidden spots is one of the most fun budget-friendly activities, wherever you go!
Rental cars can add up in costs pretty quickly, but luckily it's very possible to find a good deal. Just as for my flights, I always use Skyscanner to find the best deals on cars – no matter what country I'm in. You can filter according to your wishes and easily compare the different cars available. We had great deals on each island that we visited. I'd just recommend booking a little bit in advance, to make sure the best deals are still available.
9. Enjoy the best free activities
Though pretty much everything – and I mean everything – is expensive in Hawaii, you really don't have to spend lots on activities in Hawaii. Doing free things is one of the best tips to travel in Hawaii on a budget. My favorite activities include road trips, visiting waterfalls, hiking, snorkeling and swimming with turtles. It's incredible that you're able to do so many bucket list things for free on these islands!
Want to read more? Check out these resources for the best free things to do per island:
10. Cook your own food
I know it can be very tempting to eat out for breakfast, lunch and dinner. Eat a salad on the cafe on the corner, grab a smoothie on-the-go, go for cocktails during sunset and top it all off with a pizza in a restaurant. It's the dream! However, eating out can add up in costs really quickly. Food is expensive enough as it is in Hawaii, and additional drinks, taxes and gratuity really drain your budget.
Preparing your own meals most of the time (depending on the kind of accommodation you stay in) can easily save you up to $100 a day. If you can, visit markets to find fruits, veggies and other fresh products for the best prices. All in all, this tip really is one of the budget travel tips for Hawaii in this post that is most effective!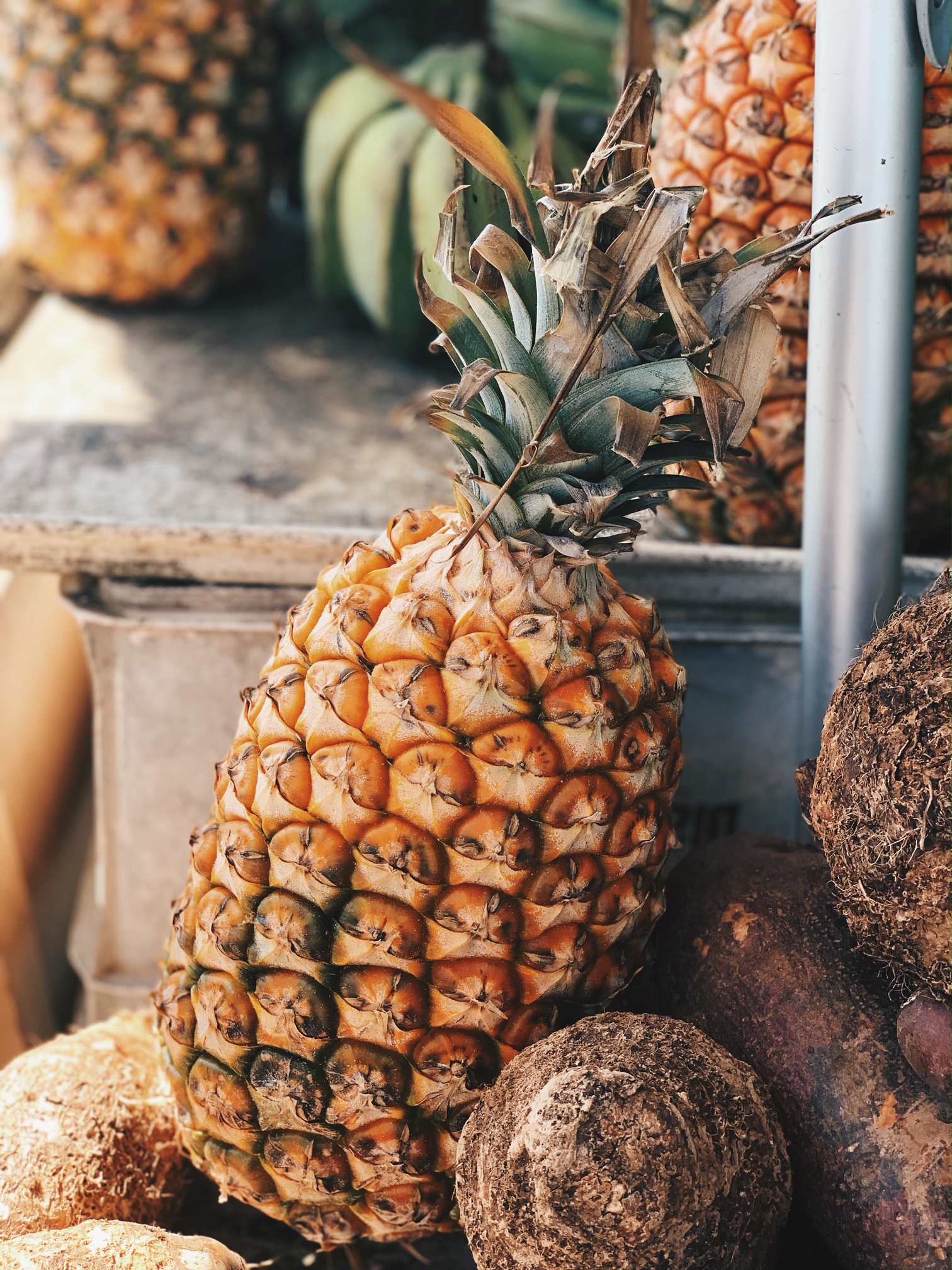 11. Visit food trucks & local markets
If you want to get a bite to eat somewhere every now and then, I get you! For many people – myself included – part of the magic of visiting a new destination is trying the local cuisine. If you do, I recommend going for food trucks instead of restaurants.
Food trucks often offer the best local food and are really budget-friendly. You can get a full meal for as little as $5 or $10! Popular food truck meals and snacks on the islands are Hawaiian poke bowls, banana bread, shave ice, salads and much more. But honestly, you'll find every kind of food you can possibly imagine. The same goes for visiting local markets. I've tried all different kinds of food that tasted amazing and were really budget-friendly!
12. Plan your trips to National Parks smartly
There are two National Parks in Hawaii: Haleakala NP (Maui) and Hawai'i Volcanoes NP (Big Island). To enter one of the parks, you have to buy a visitor's pass, which is valid for a certain number of days. The parks have multiple great highlights in them, which you easily turn into several great day trips. Make sure to plan the day trips so that you pay the National Parks fee only once for each island. That way, you have multiple great days for a lot less money!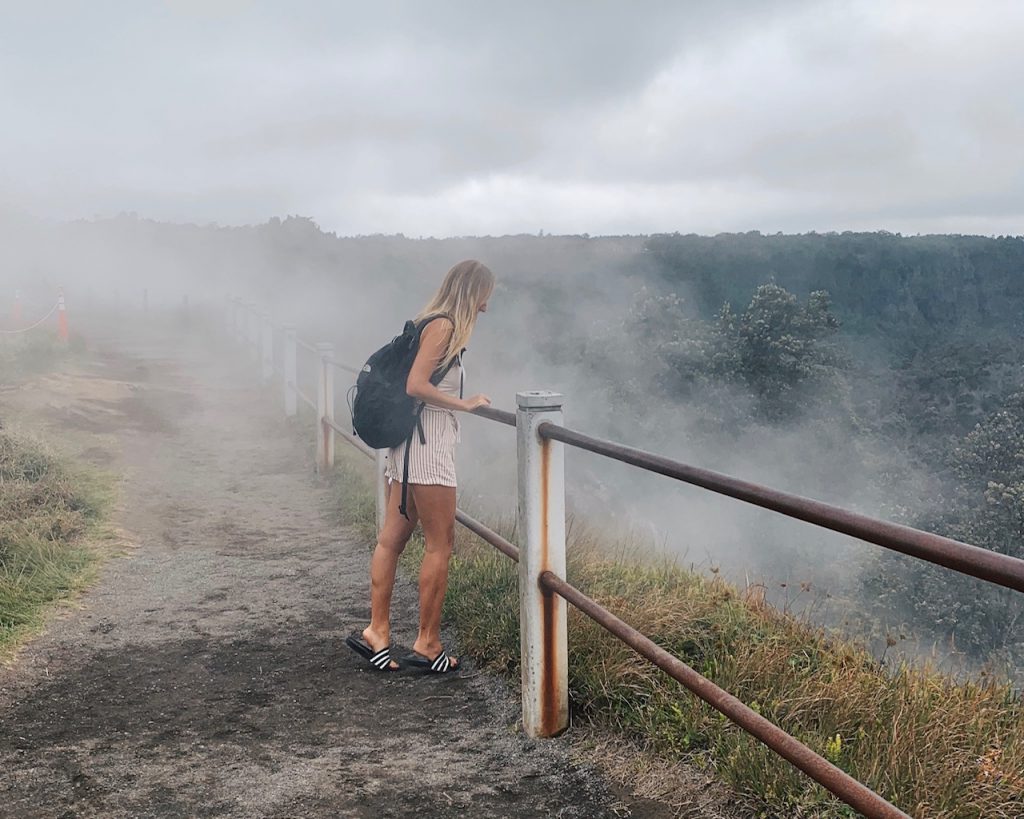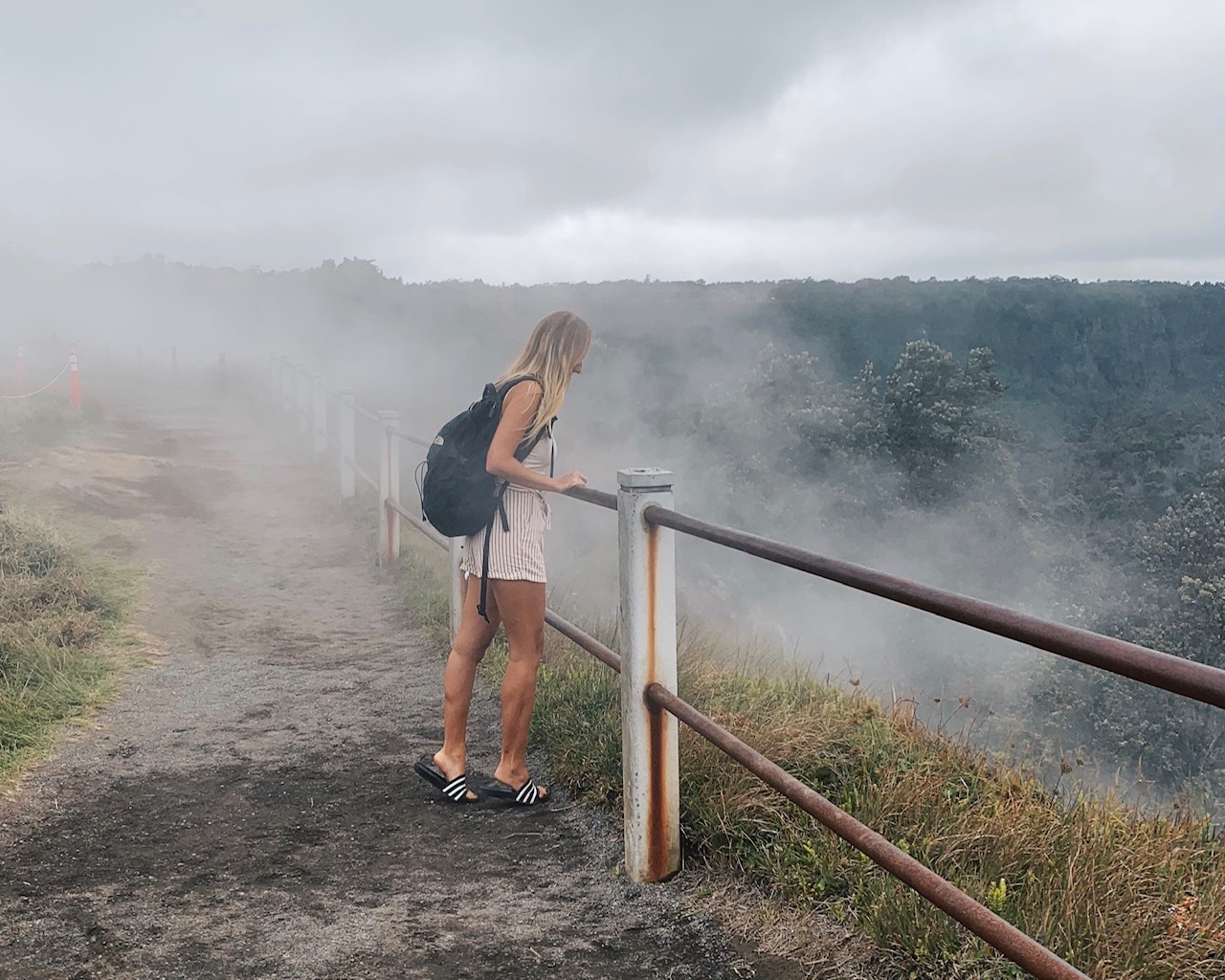 13. Join hostel activities
Hostels often offer cheap or even free day trips for their guests. If you're staying in a hostel in Hawaii, make sure to check out the common areas or ask hostel staff about things they're organizing. Whether its a trip to a volcano, a hike or a BBQ dinner – the activities are a great way to do fun things on a budget and meet lots of other travelers while you do!
Staying in a hotel instead? Hotels will also often offer certain excursions and day trips. See if you can get a good deal from reception.
14. Bring what you need from home
Let's be honest: a lot of things in Hawaii cost just a little (or a lot) more than they would be on the United States mainland or in your home country. Don't get me wrong, it's for a good reason – naturally, everything has to be imported onto the small islands, which can add a lot of extra costs. However, by knowing this in advance, you get to plan ahead. Whether it's reef-safe sunscreen, an underwater camera or a snorkeling set (especially this one – they're so expensive to rent!) – I'd recommend bringing what you can from home rather than buying everything upon arrival.
15. Go easy on the souvenirs
Hawaii is an ultimate holiday destination, and the locals know it. As a result, you'll find souvenir shops and stands pretty much wherever you go. Everywhere you look, you'll see Lei, the beautiful Hawaiian flower necklaces, and every other touristy item you can possibly imagine. Because of that, it's easy to spend lots of money and go over the budget you intended for the trip.
Souvenir tip: I love getting little physical reminders of places. However, I always regret spending lots and lots of money on things I know I will never ever use again once I'm home. Because of that, I've made it a tradition to get local items I will keep using and that will remind me of the beautiful destinations every time I do. In Hawaii, I got a bikini, so whenever I wear it I'm reminded of Honolulu and Waikiki Beach!
With these 15 easy tips for budget travel in Hawaii, you can have the trip of a lifetime! I hope these tips help you to make this ultimate bucket list trip happen. Let me know if you have any tips of your own, and I hope you have the best time visiting Hawaii!
Some links in this post may be affiliate links, meaning I earn a small percentage of any purchase made. They're at no extra cost to you, but allow me to keep creating new content for you guys. Of course, you're free to use any other link!
Liked this post? Save it for later!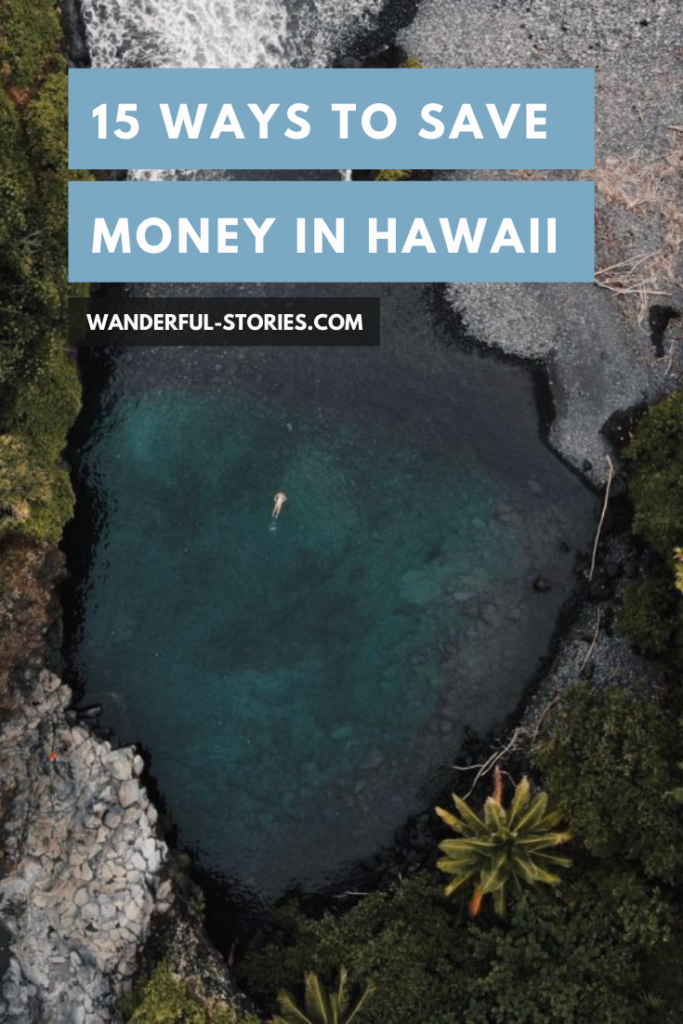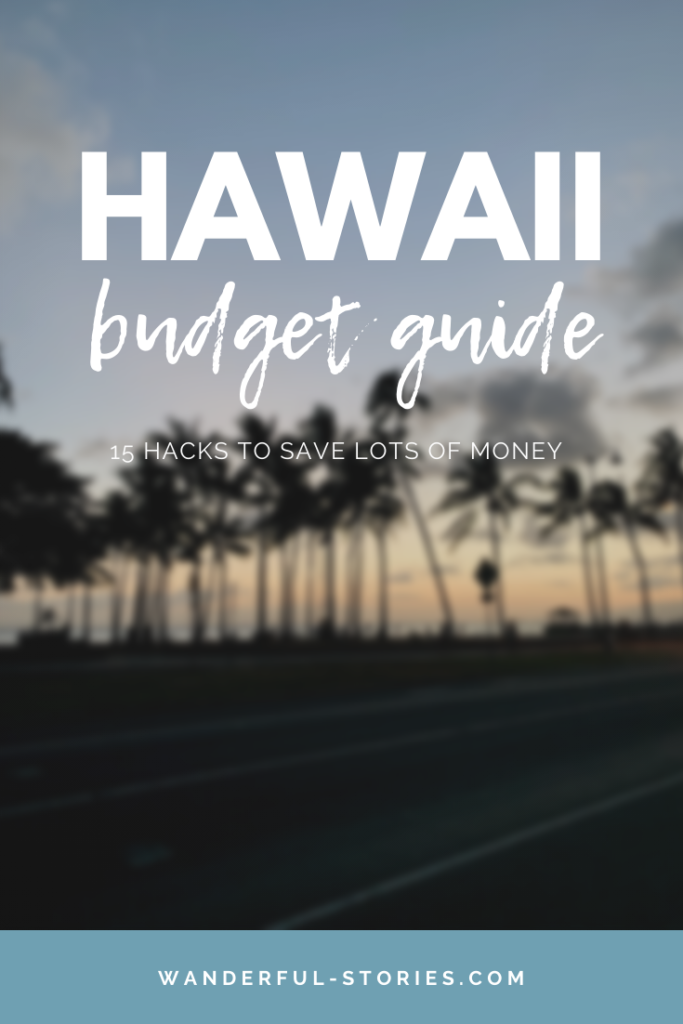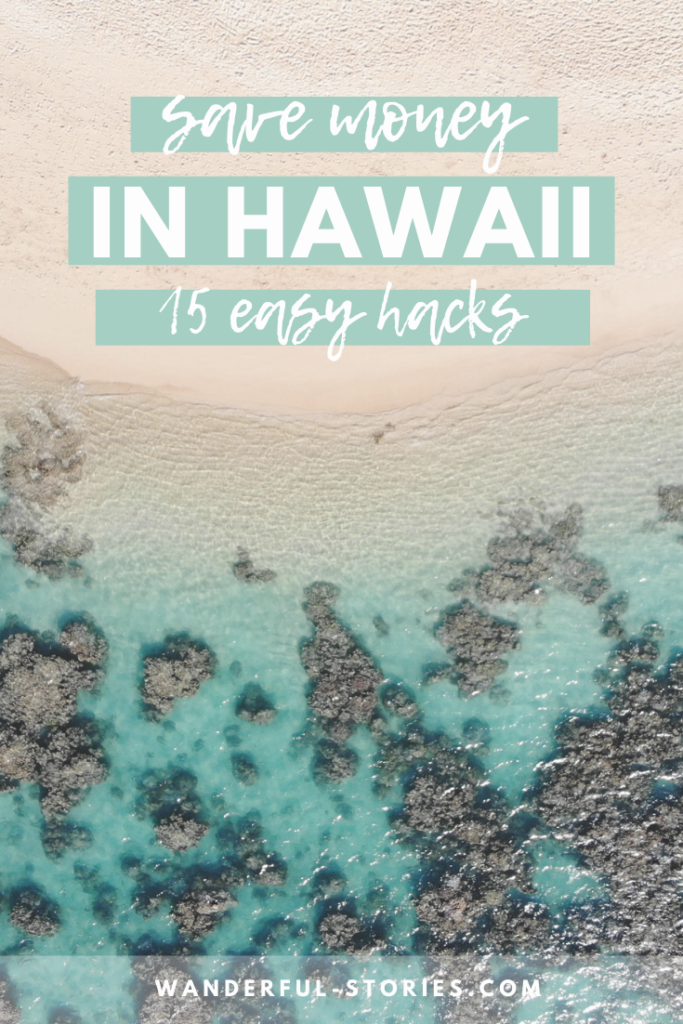 ---
You may also like…