After sharing my ultimate Maui highlights, of course I also had to share the best things to do on the Big Island of Hawaii. Just like the other islands, Big Island is an incredible place where I could've easily spent much more time. Honestly, I had a hard time narrowing down to only 7 favorite things! However, I really wanted to share the most special experiences with you. So, without further ado, let's get into the highlights you can't miss on Big Island!
1. Go snorkelling at Kealakekua Bay (Captain Cook)
Starting off with one of my favorite spots on the island! If you love snorkeling as much as I do, definitely pay a visit to Kealakekua Bay. This spot is also called Captain Cook, named after the monument it holds for James Cook, the 18th-century explorer.
I really recommend going on a day trip to the bay! I loved that the trip is pretty diverse. First of all, it's about a one-hour hike down to the bay. From there, you can have a little peek into the island's cultural history by visiting the Captain Cook monument. And then, of course, you can get into the water to explore the incredible underwater world.
Kealakekua Bay is probably my favorite spot in all of Hawaii for snorkeling with fish and exploring underwater life. I couldn't believe my eyes when I dipped my head underwater for the first time! Do you want to know more about a day trip to this amazing spot? Read all about my experience visiting Captain Cook bay!
Tip: make sure to pack or buy your snorkeling gear before heading to Hawaii (or any other destination for that matter). If you have to rent or buy them during your trip, it's gonna be a lot more expensive.
Also, don't forget to bring your underwater camera, because you're not gonna want to miss these incredible shots!
2. Visit Hawai'i Volcanoes National Park
Among other things, the Big Island of Hawaii is known for its volcanic history and activity. Because the volcanic activity was so important in the formation of the Hawaiian islands, we really felt like we couldn't miss a visit to Big Island. One of the best places to experience this from up close, of course, is Hawai'i Volcanoes National Park!
The National Park is found in the south-east of the island and is pretty big. You can drive your car to many incredible spots and see lots of different aspects of the park. One of the highlights for me was standing by the edge of the big crater and experience the warmth and characteristic smell from the volcano.
During our visit to Hawaii, there was no volcanic activity, unfortunately. This meant we wouldn't be able to see any eruptions or lava oozing through cracks of volcanic rocks. However, the park still was well worth a visit! See the park website for the current entrance fees.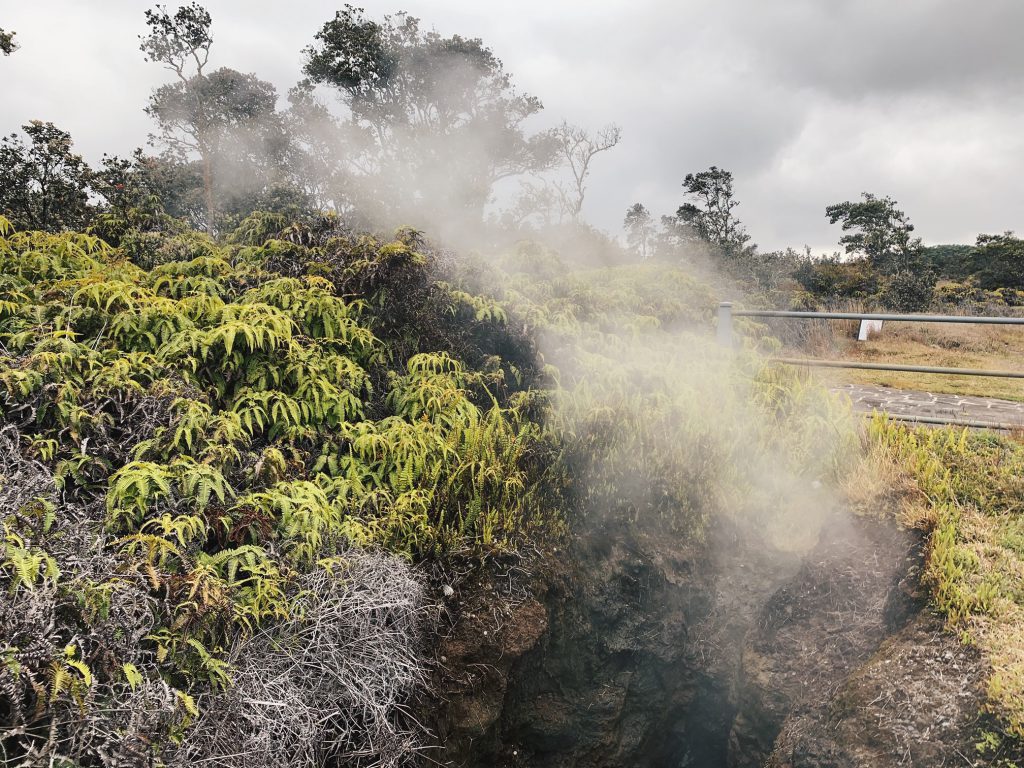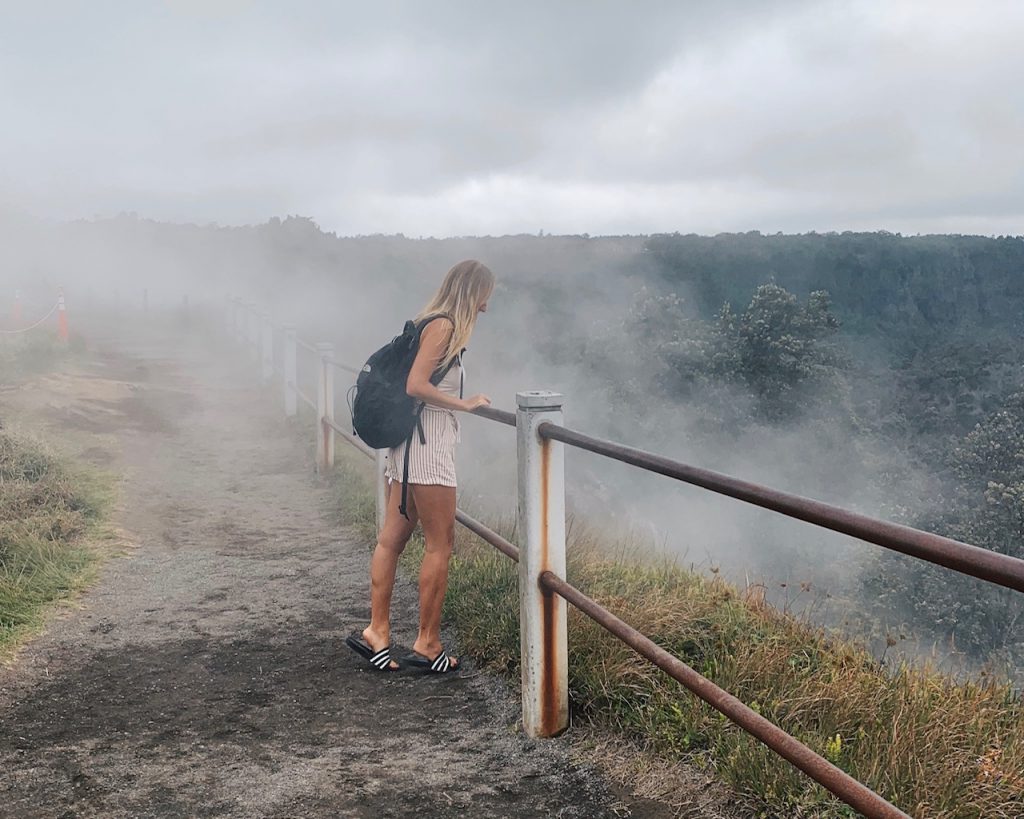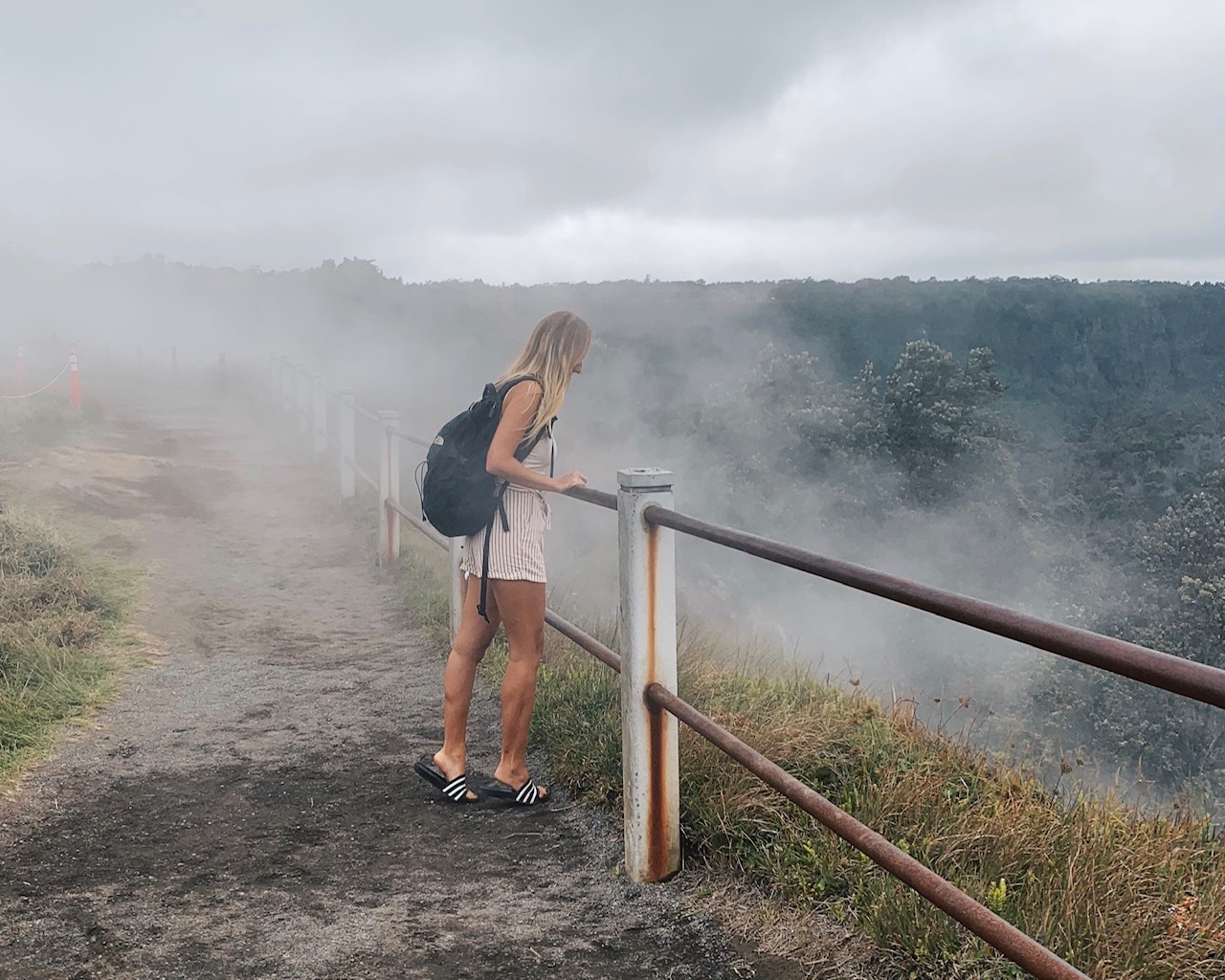 3. Admire Rainbow Falls (Waianuenue)
How could I not mention at least one waterfall among my favorite Big Island highlights? Rainbow Falls is a gorgeous waterfall in the north-west of Hilo. Although it isn't nearly the highest waterfall you'll find in Hawaii, it is a really beautiful one. What makes the falls so special, are the many rainbows that can be seen on most days. Luckily, it doesn't need to rain for this, as it is created by the water droplets that splash from the waterfall.
The best time to see these rainbows is early morning, on a sunny day. Unlike most other Hawaii attractions, the falls don't require a big hike to reach. Still, you can walk around the area a bit; explore the nearby forest or take a short walk up to the viewpoint at the start of the waterfall. Or simply enjoy the falls from a distance. At Rainbow Falls, you can be as active as you choose to be. All in all, a fun highlight of the island!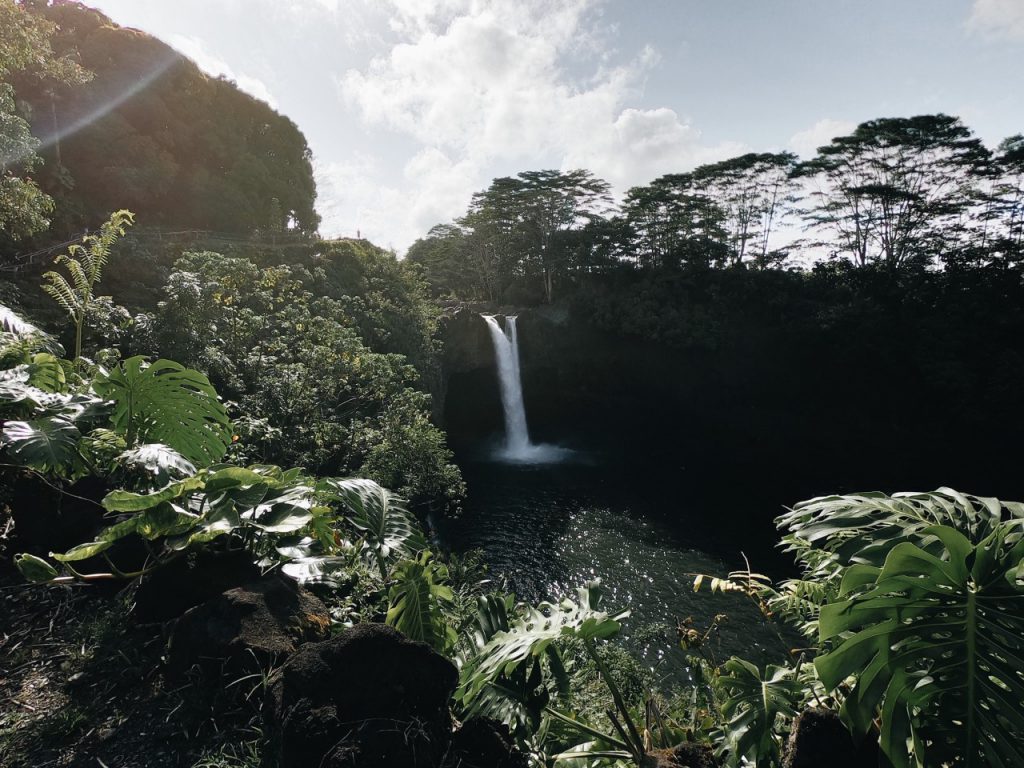 4. Enjoy island vibes at a local night market
One of my ultimate Big Island highlights was visiting a local night market. One of the locals recommended we visit it during our stay, and we absolutely loved it! It turned out to be the popular Kalapana Night Market, also known as Uncle Robert's Night Market. It's a staple among the local community and draws people from all over the island – and for good reason! The big market is filled with local products, music, people dancing and chatting and amazing food.
Unfortunately, at the time of writing this particular market is closed for a bit, until further notice. However, there are lots more markets to explore on the island!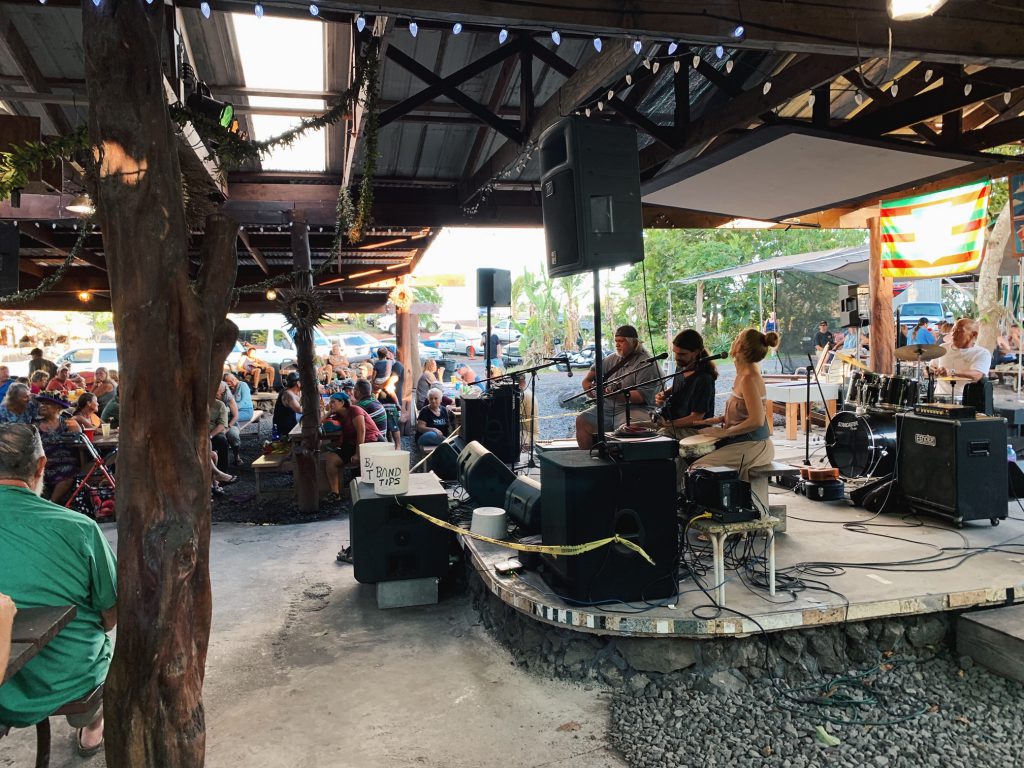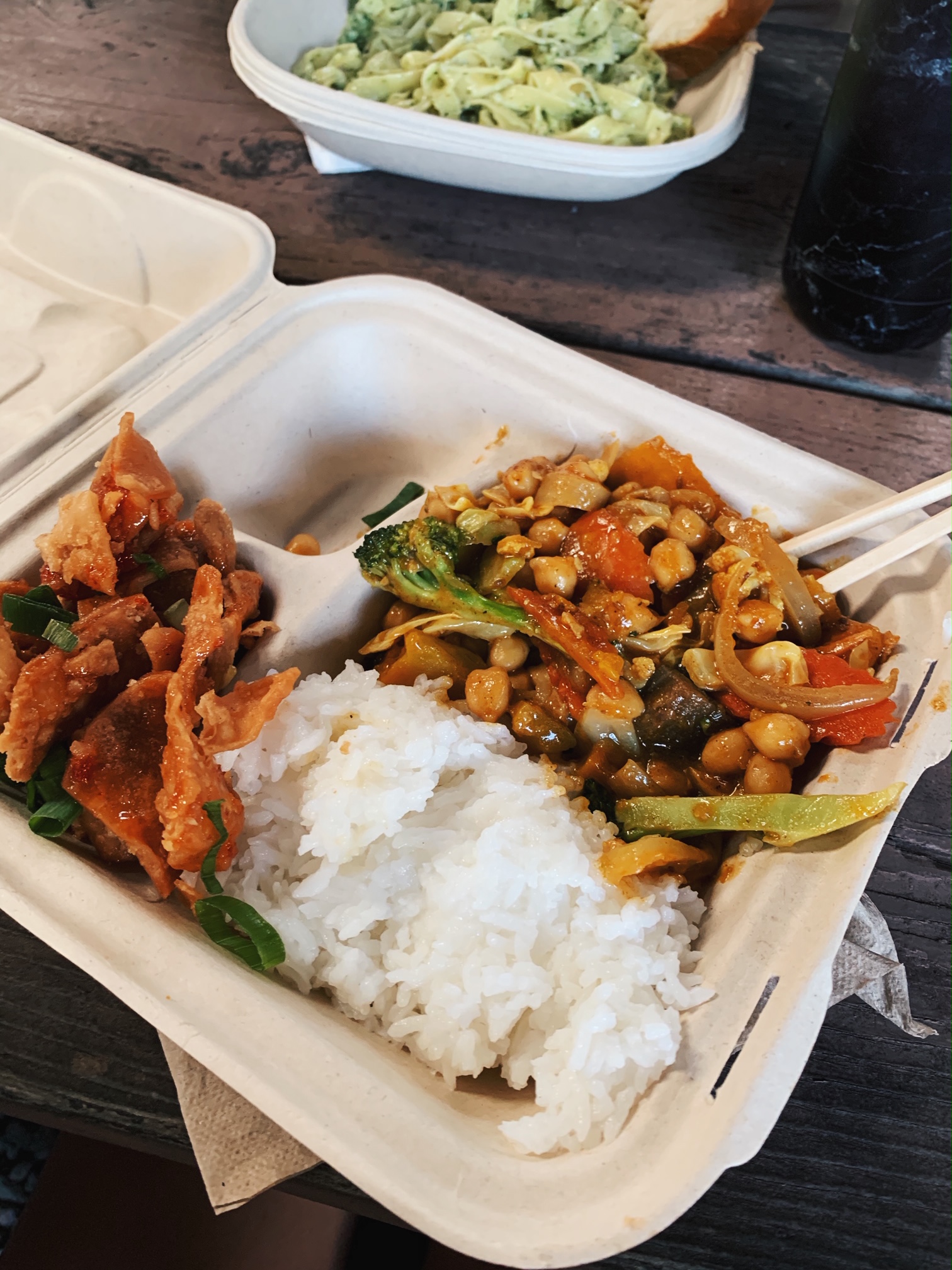 5. Be in awe at Green Sand Beach (Papakolea Beach)
On the Big Island of Hawaii, you can find one of only known green sand beaches in the entire world. Papakolea Beach is a gorgeous remote beach with incredible blue water. And yes, the color of the sand is actually green!
Visiting the beach is definitely unlike many other beach days you're gonna have during your trip to Hawaii. It's located in a super windy part of the island, which gives a rough touch to the sand and waves. You can easily get there in a one-hour hike (one-way), crossing a beautiful piece of land. I've written an entire blog post about my experience visiting Green Sand Beach, filled with tips to make the most of your day.
Tip: Green Sand Beach is located near South Point, the southernmost point not only of Hawaii but also of the United States. Pretty cool to drop by for a quick visit if you're there for the beach!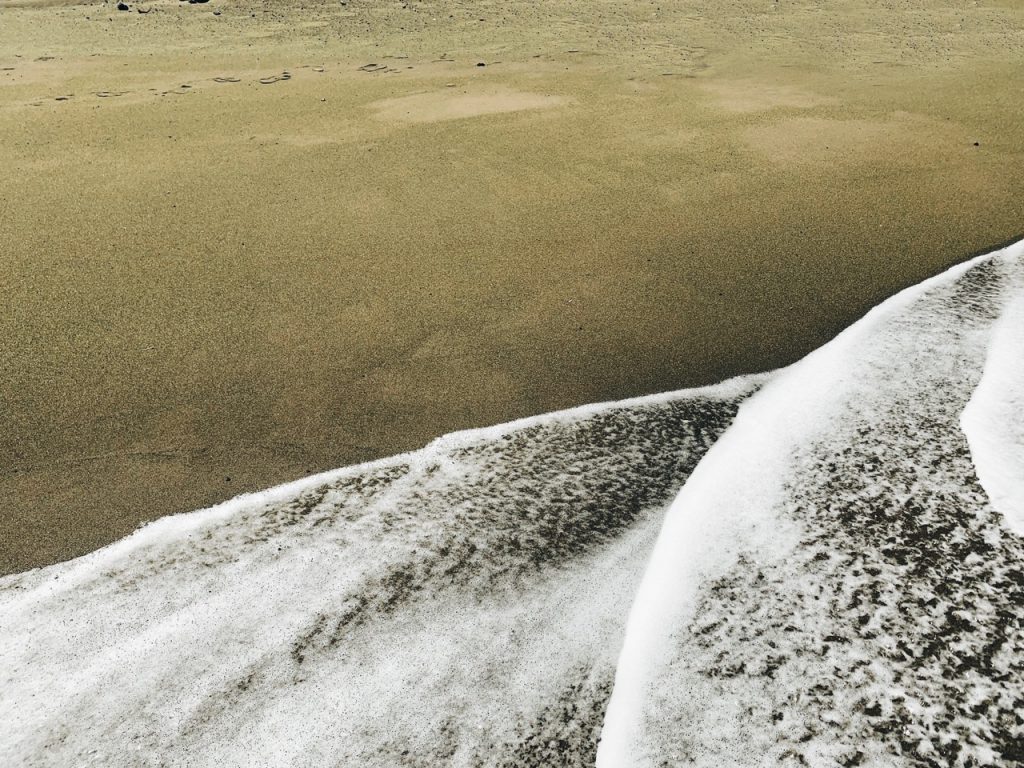 6. Snorkel with turtles at Carlsmith Beach Park
If I had to choose one spot and one activity only as my favorite, it would be this one. Swimming with turtles pretty much was the single most important thing for me during my visit to Hawaii. This dream came true in so many incredible ways!
By far my favorite spot for snorkeling with these incredible animals was Carlsmith Beach Park on Big Island. This place, at roughly a 10-minute drive from Hilo, was recommended to us by a local. It ended up being the #1 turtle spot across all the islands we visited. Seriously, we must have visited this place at least five times or so!
Although Carlsmith Beach Park isn't really a beach, definitely make sure to bring your swimwear, snorkeling gear, a towel and an (underwater) camera. You can get in the water and swim among the turtles. Don't worry if you're more comfortable on the shore, you can easily spot many turtles from there as well!
Want to know all the ins & outs of swimming with turtles in Hawaii? Check out my complete guide, with all the tips and best places to go!
7. Admire the vastness of Pololu Valley
Pololu Valley is everything I ever imagined about Hawaiian nature: far-reaching green, soft mountains and hills, with a big valley of water in between. It's filled with palm trees and is home to a big, deserted black sand beach. Honestly, it is a gorgeous spot and one of the things you can't miss during your stay!
Not only is the view of the valley amazing, you can actually reach the valley itself through a short hike. Although the path downhill to reach the valley can be a bit steep at points, it's pretty doable. Just make sure it's not slippery because of any rainfall and wear good shoes. I'm not gonna lie – the way back up the hill is definitely a bit more challenging. 😉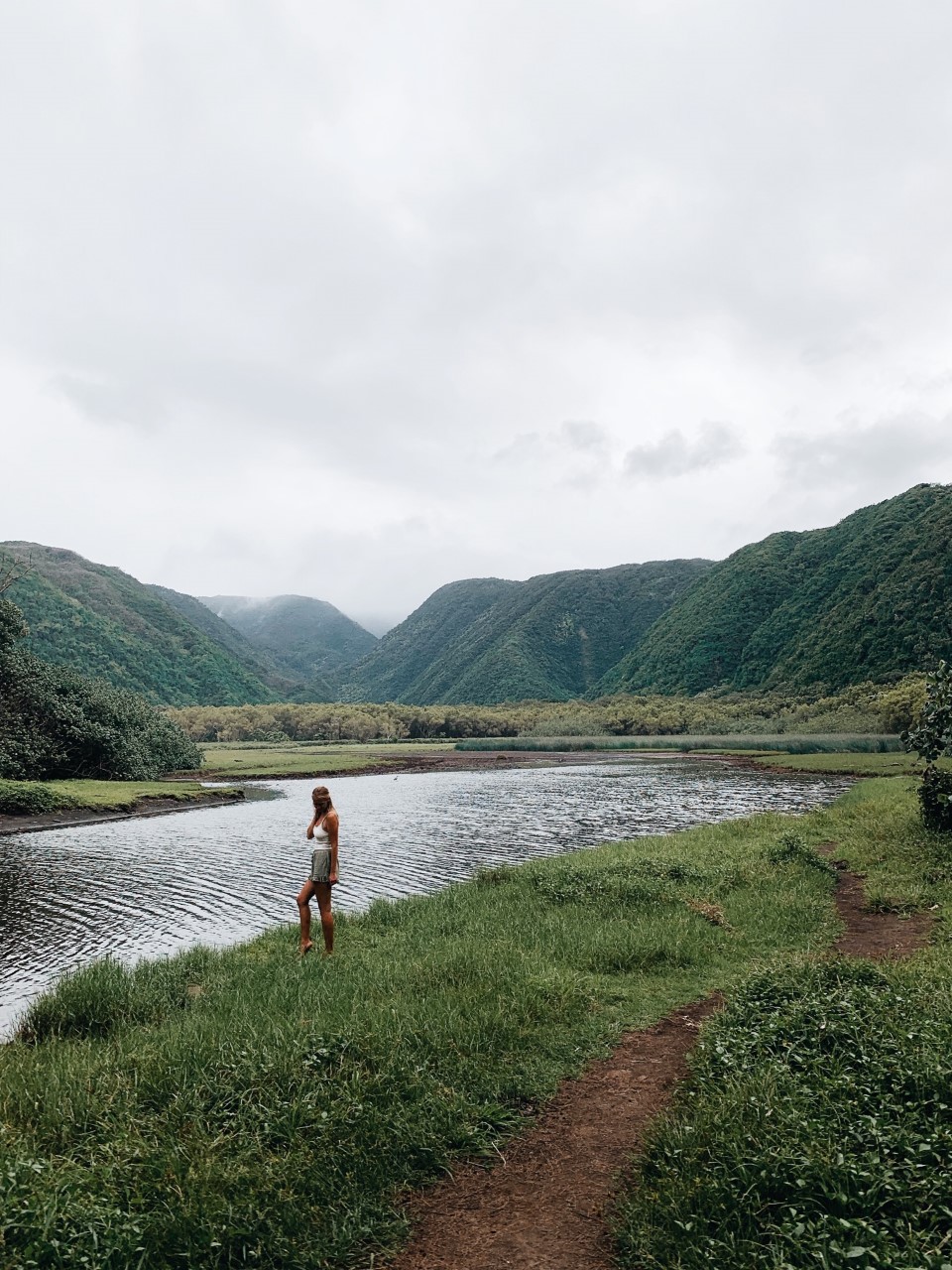 And there you go, my top 7 of the very best things to do on the Big Island of Hawaii. Have you visited the island yet? I'm curious to hear about your favorite spots! If you're planning your trip, definitely make sure you check out my other Big Island posts or scroll through my favorite pics of the island on Instagram.
Some links in this post may be affiliate links, meaning I earn a small percentage of any purchase made. They're at no extra cost to you, but allow me to keep creating new content for you guys. Of course, you're free to use any other link!
Liked this post? Save it for later!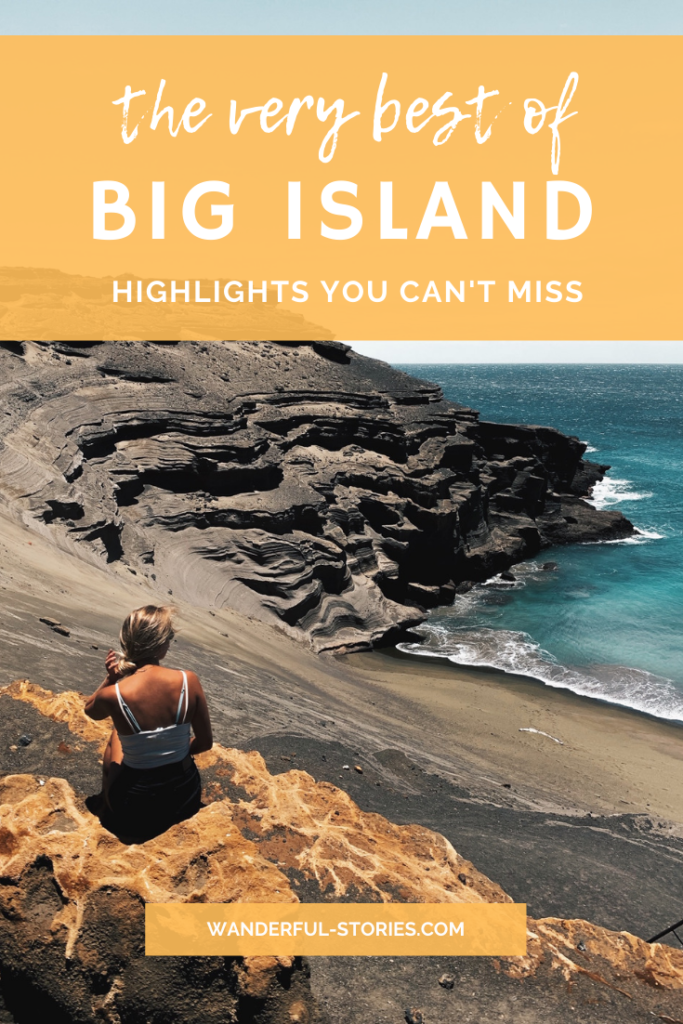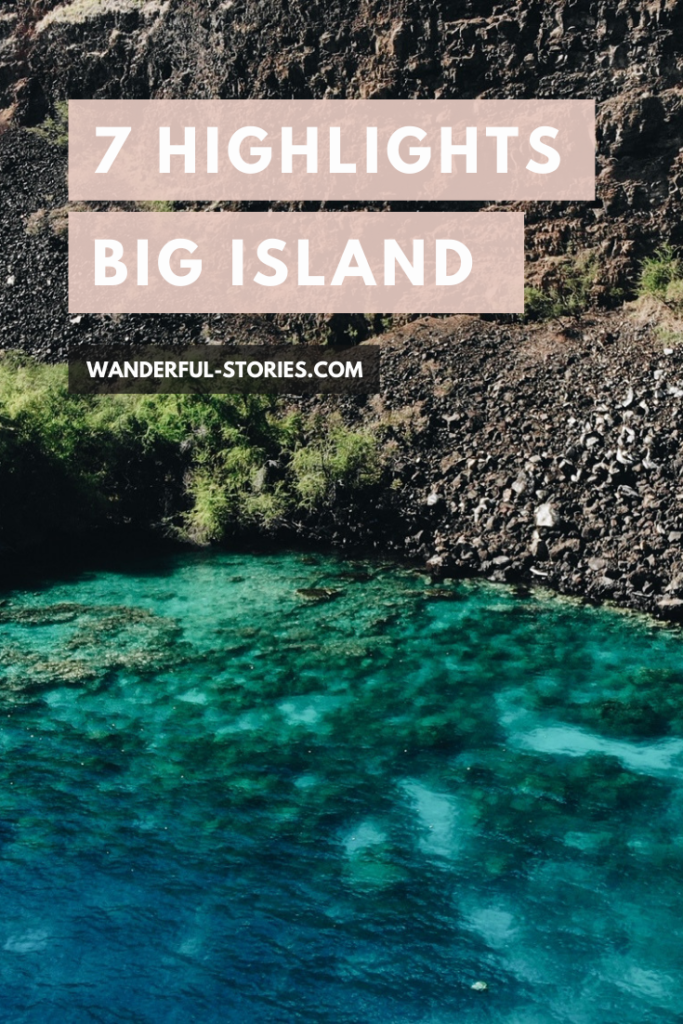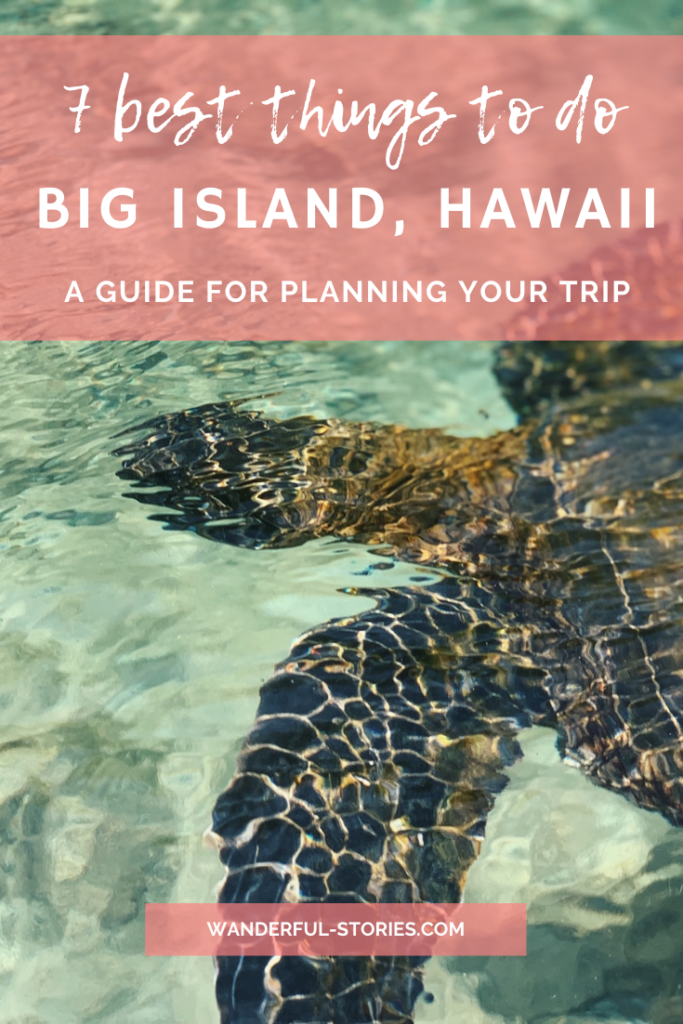 ---
You may also like…