Planning on visiting Curaçao? Read along, because this is the perfect post for you! I'm sharing my complete Curaçao travel guide, with the 12 most important topics to know about before your trip. Can't decide on what items to pack, the best time to visit or how to make your way around the island? Or are you wondering about the local currency and language? I've got you covered! In this travel guide to Curaçao, you'll find everything I wish I knew before visiting the island.
In this travel guide
Here's an overview of every topic in this Curaçao travel guide. Read them all or skip straight to the part that's most helpful to you!
Traveling to Curaçao
How to get there
Although the island of Curaçao is part of the Kingdom of the Netherlands, it's located just off the coast of Venezuela. To get there, hop on a plane to the Caribbean. Because it's a small island, flights won't go as often and you'll likely have a stopover. If you're departing from Europe, there's a good chance you'll make a quick stop in Amsterdam. No worries though, because the destination is well-reachable for most parts of the world!
Some flights make a quick stop on one of the other ABC islands. This is not a proper layover, however, but just a half-hour pause for other passengers to get on or off.
Visa requirements
In a lot of cases, you don't need a visa to visit Curaçao. However, it depends on specific circumstances, such as the country you're from and the duration of your stay.
For the most up-to-date and accurate information, visit the Carribean visa page of the Kingdom of the Netherlands.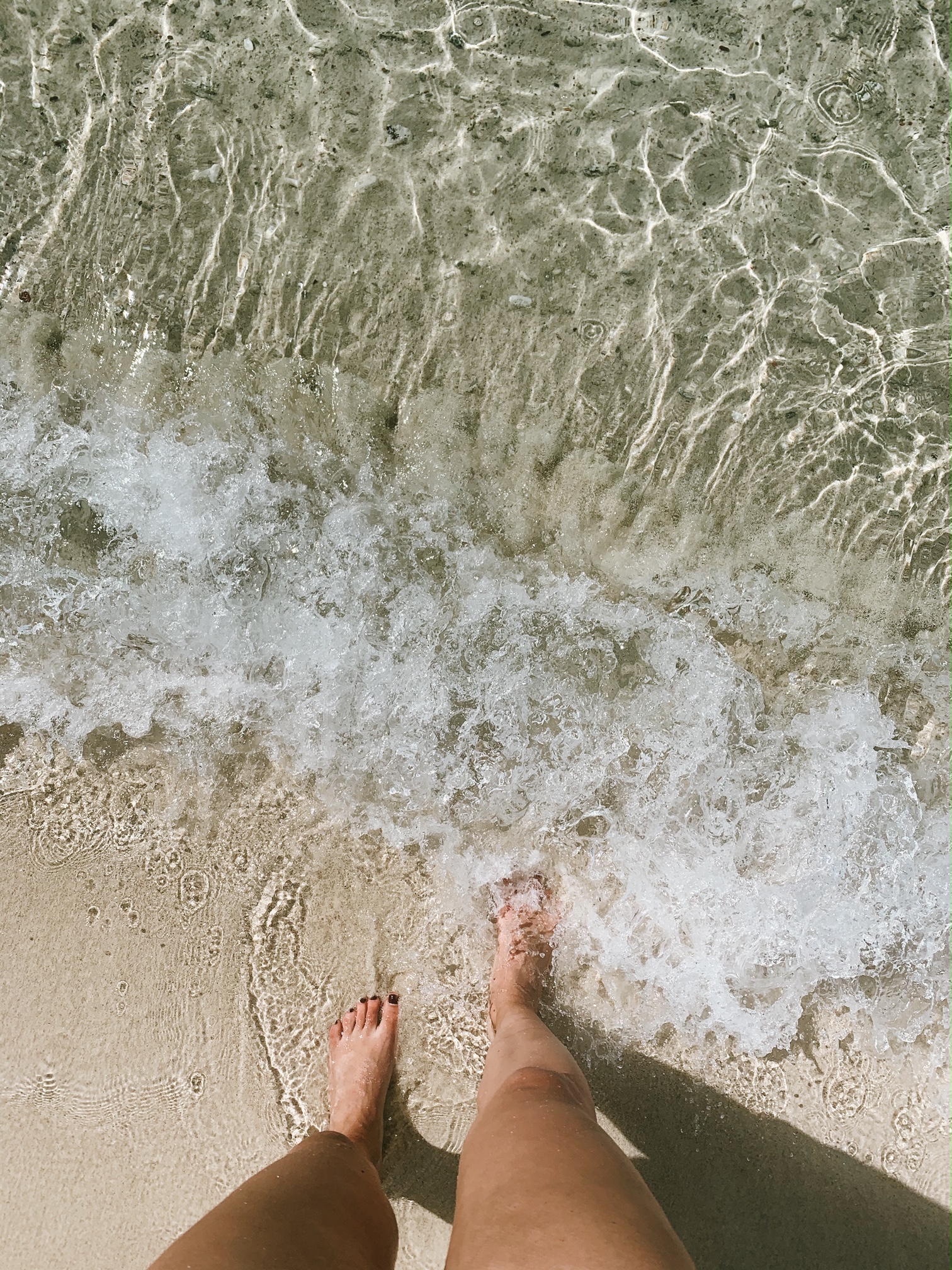 When to visit & weather
High season in Curaçao is at the beginning of the year, roughly during the months of January through April. Because of summer holidays, July and August can also be a bit busier. During these times, you'll find more fellow tourists on the island and accommodation prices can be higher.
In terms of weather, there isn't really a distinctive period of the year that's much better than others. In general, Curaçao is hot and humid. We visited at the end of November, which is technically rain season. However, the weather was still very nice and we barely had any rain. A local told us that although the island does get some rain, it's not like rain season in other tropical destinations. I actually loved our stay in November; the island wasn't too busy and there was an overall relaxed atmosphere!
Packing for Curaçao
Because Curaçao is a tropical destination, I'd recommend packing your bags as if going on a summer holiday – with a few special additions. Besides your standard personal travel items & products, I would consider the following things:
Clothing: go for light, airy items. Shorts, t-shirts & tops, dresses, and so on. Bring some warmer stuff for evenings and some nicer clothes depending on the restaurants and places you plan on visiting.
Shoes: flipflops and sandals are a must! Bring sneakers if you want to go on hikes or walk a lot (I brought these Nikes), and dress shoes if you love fancy dining or other luxury experiences.
Everything beach-related: swimwear, beach towels, snorkeling gear and an underwater camera.
Sun protection: the Caribbean sun is strong, so make sure you bring sunglasses, a sun hat and lots of reef-safe SPF.
Anti-mosquito items! Especially during the rainy season, mosquitos on the island can be a real pain in the ass.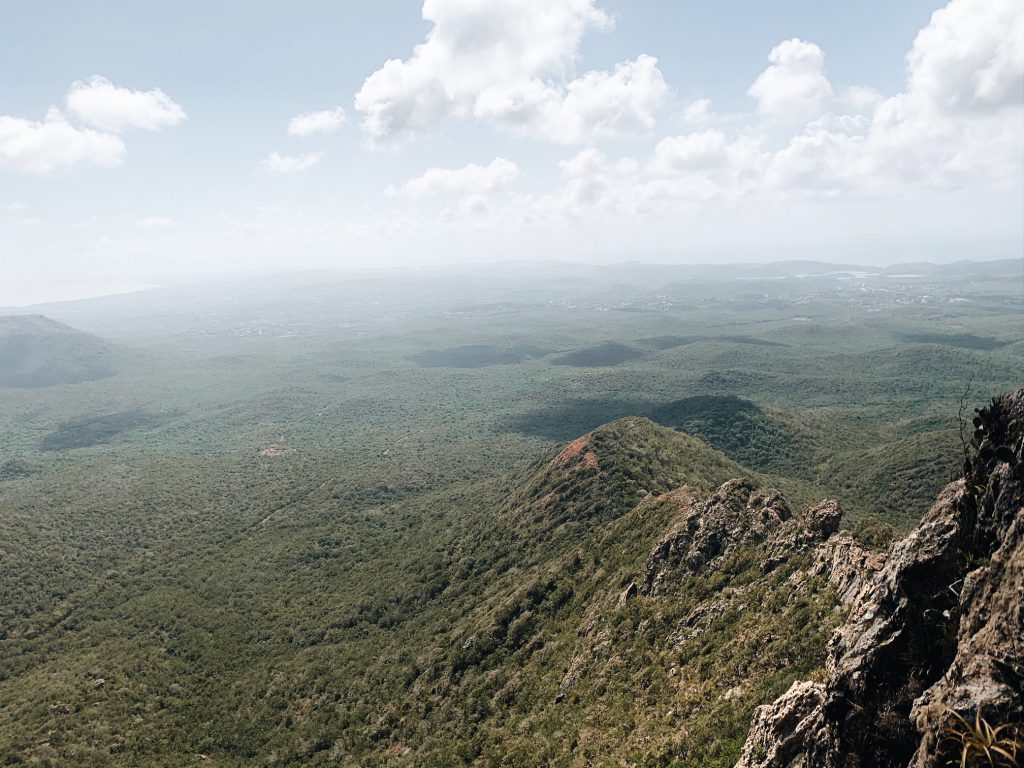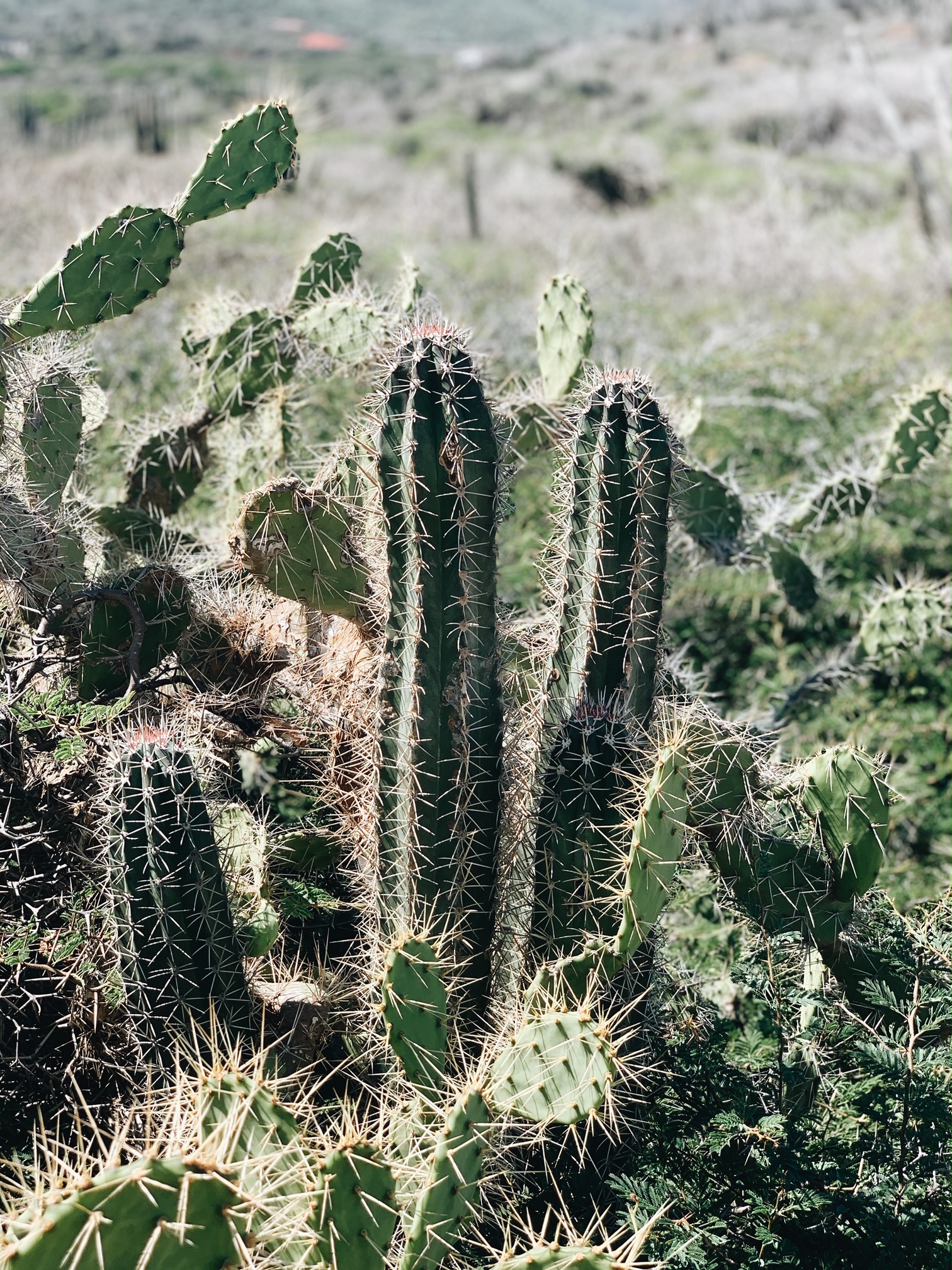 Staying on the island
Top things to do & see
Of course, this wouldn't be a travel guide to Curaçao if I wouldn't talk about my favorite things on the island. I have to admit: before visiting the island, I thought Curaçao was mostly about beautiful beaches. And honestly, that would've been fine with me! But it turned out that the island's actually incredibly diverse.
Because Curaçao has so many different things to offer, I've written two recourses to help you plan your trip:
Want to know more about my favorite spots on the island? Read all about my 10 ultimate Curaçao highlights you can't miss.
Want to plan out your trip? Check out our full Curaçao itinerary. It takes you around the island in one week and shows you the very best of Curaçao. There's something in it for everyone, from beaches to city trips and mountain hikes to luxurious pool days.
Where to stay
We stayed at Oasis Coral Estate Beach, Dive & Wellness Resort. This resort is part of the Coral Estate, found in the south-west of the island, near St. Willibrordus. I absolutely loved staying in this place, with super friendly staff, great facilities and – best of all – an incredible infinity pool.
In terms of accommodation, there's something for everyone and in every price range on the island. From resorts and hotels to apartments and B&Bs. Accommodations are spread across the island, so whether you prefer being in the city center or more secluded in nature, you'll find just the right fit for you.
Getting around
By far the best way to make your way from one highlight to the next is by getting a rental car. Rental cars are widely available, whereas public transport is limited. You can pick up your car at the airport, straight upon arrival. I personally always love to do this, because it also allows you to make your way to your accommodation easily and quickly.
If you are not a fan of rental cars, I'd recommend looking into taxis, although they take away a bit of your freedom and may not be as widely available. Alternatively, try to book tours with your travel organization or at the accommodation you're staying in.
Although I'm usually a fan of Google Maps, I'd recommend using MAPS.ME for getting around on Curaçao. This app for iOS and Android allows you to download offline maps. It's ideal to make your way around places with limited internet access. Whether you're just getting out of the airport, are heading to the beach or strolling through Willemstad, this app is up-to-date and will help you find your way.
Best places to eat & drink
Curaçao is home to many great places to eat and drink. They vary from fancy restaurants to food trucks by the side of the road. So, there's something for everyone! The island's cuisine is a mix of several influences. Most notable are specialties with roots in Dutch and Indonesian traditions, but you'll find dishes from all over the world on the island.
Want to know about my recommendations? I've written all about my 10 favorite spots across the island.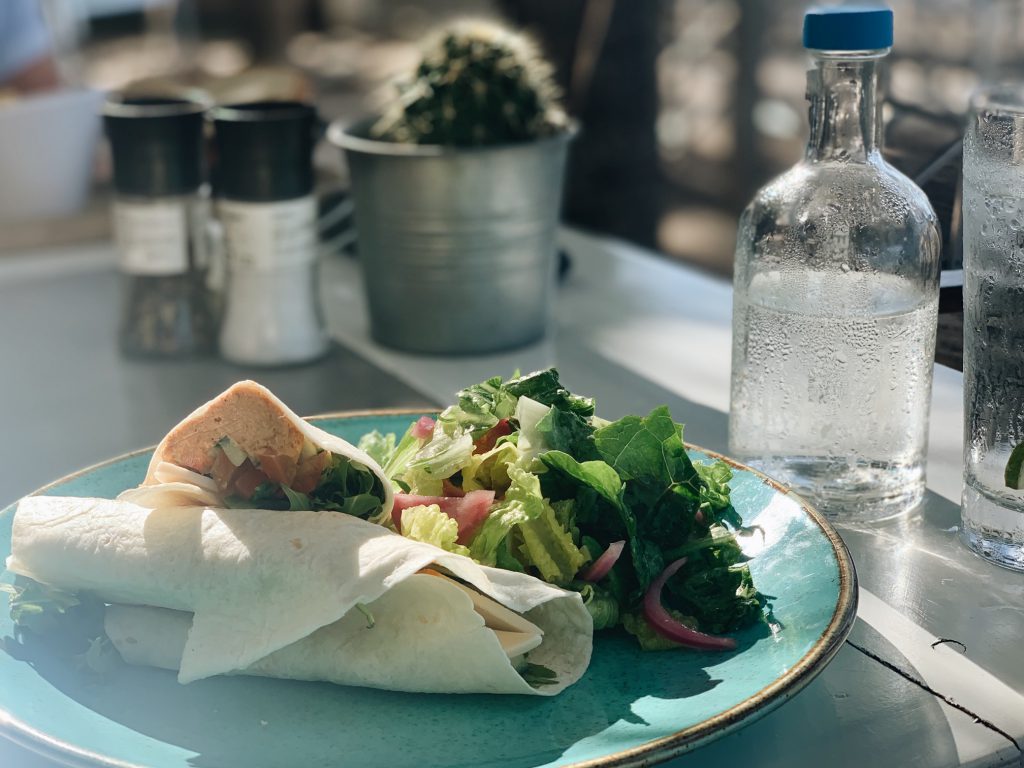 Useful tips & tricks for Curaçao
Currency & money
The official currency of Curaçao is the Antillean Guilder (ANG / Nafl.). At the time of writing, 1.00 Nafl. will get you 0,55 EUR / 0,60 USD / 0,46 GBP.
Besides the Guilder, it's also possible to pay with USD in most places. The exchange rate will often depend on the specific store or restaurant. Because of this, one of the locals actually recommended us to pay with ANG when possible, for some places will charge insane conversion rates when paying with USD.
I've found that ATMs aren't as widespread on the island as in some other places. Because of that, I'd recommend carrying some USD with you if you have them and getting some cash at the ATM near the airport upon arrival.
Language
Because of the historical and current ties to the Netherlands, Dutch has been the official language of Curaçao for a long time. Since a decade or so, however, English and Papiamentu (Papiamento) are the island's official languages too. Besides the official languages, you'll also see and hear some Spanish across the island.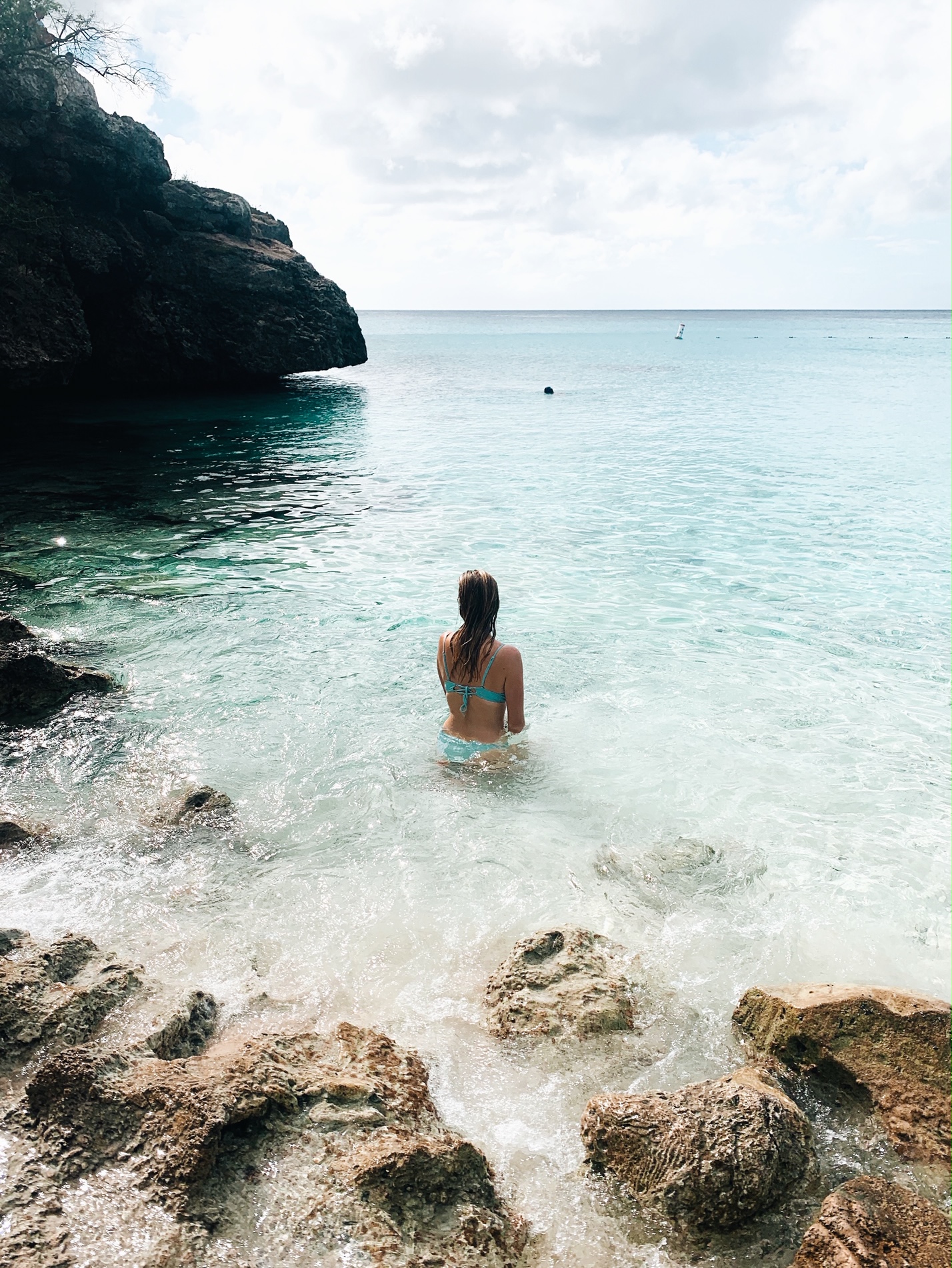 Vaccinations
Generally, there are no specific vaccinations needed when traveling to Curaçao (apart from generic ones). Keep in mind that this might depend on your country of origin and the vaccinations you've already received. So, always consult your local authority or doctor on the vaccinations you might need for visiting a new destination.
Internet access
Compared to some other countries, wifi is still rather limited on the island. Your accommodation is likely to offer (complimentary) internet. However, public places like restaurants and shops won't always do so. It really differs per case. For that reason, I'd recommend making sure you have offline access to a map of the island (see getting around in Curacao) and to make sure you plan the logistics of day trips before going.
I hope you've found this complete Curaçao travel guide useful! If you have any questions or tips, leave them in the comments! And if you're planning your trip to Curaçao, don't forget to check out the rest of my Curaçao posts and my ultimate 7-day itinerary to the island.
Some links in this post may be affiliate links, meaning I earn a small percentage of any purchase made. They're at no extra cost to you, but allow me to keep creating new content for you guys. Of course, you're free to use any other link!
Liked this post? Save it for later!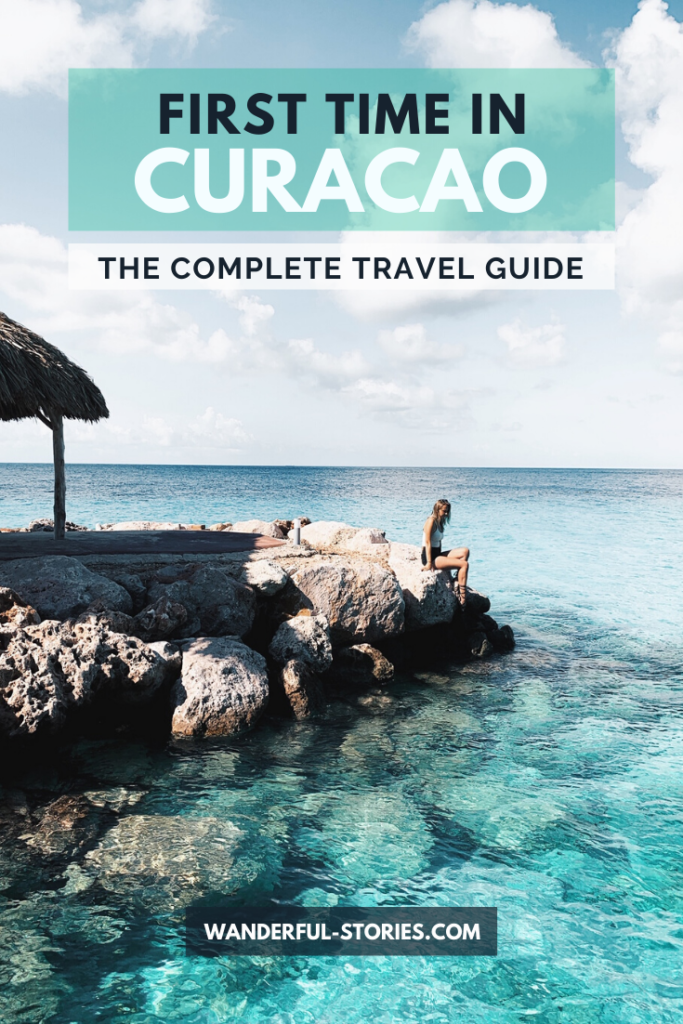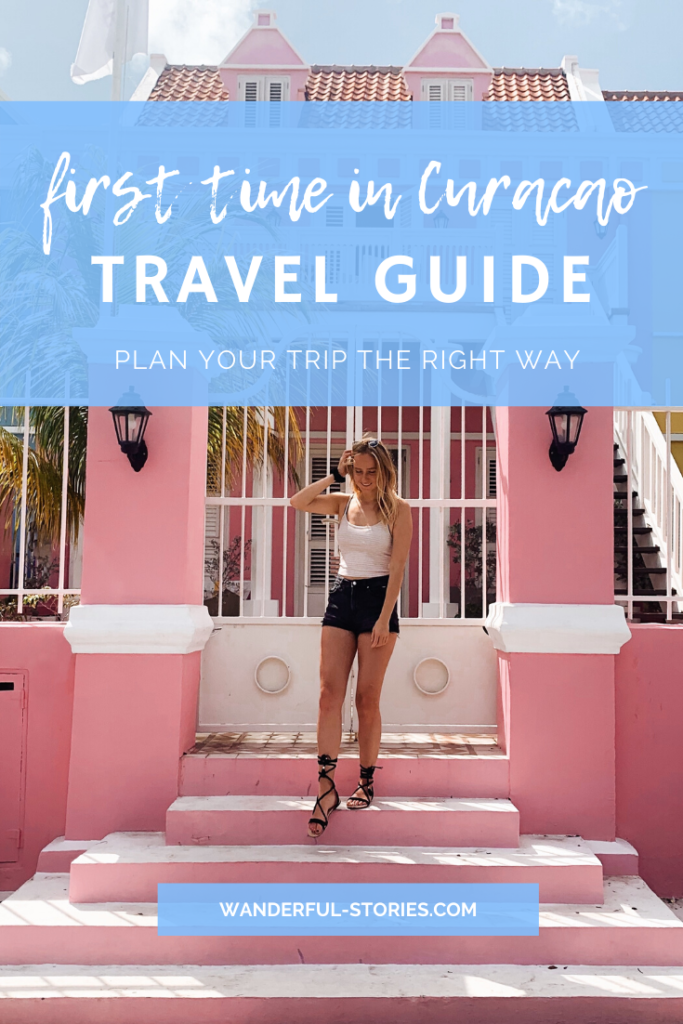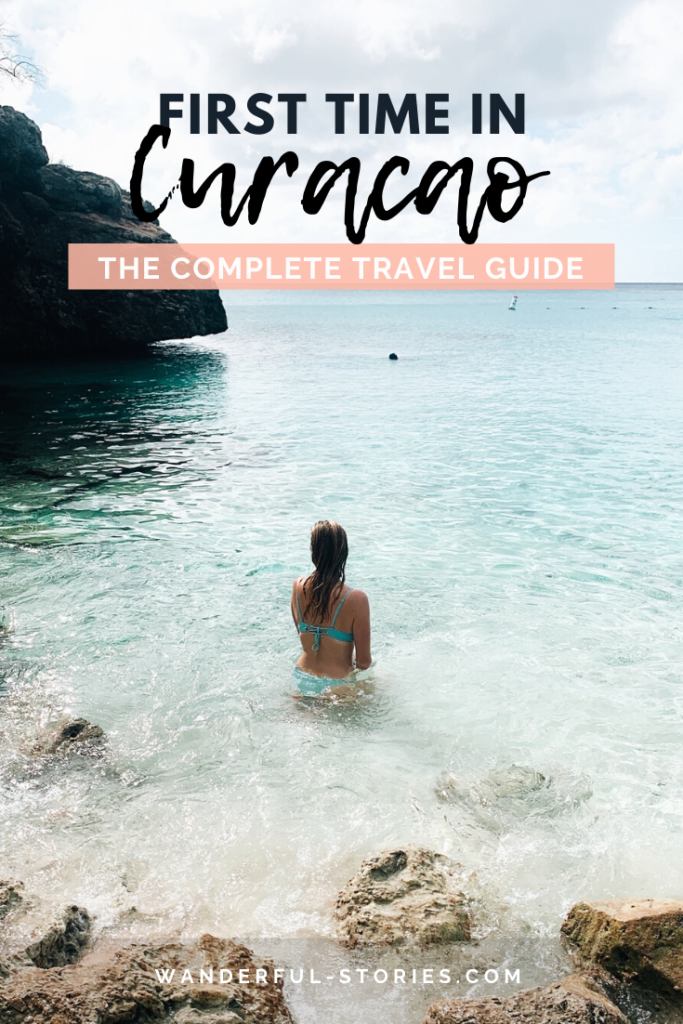 ---
You may also like…