As much as I love (and I mean love) New Zealand, I'll be the first to admit that the country isn't cheap. Traveling along the beautiful North and South Island can get pretty expensive pretty quickly. Luckily, it is really easy to adjust your trip to New Zealand to your budget. In my total of 7 months I've spent in the country by now, I have learned to save lots of money in super easy ways. So, today I'm sharing 25 easy ways to help you travel in New Zealand on a budget!
The tips below are divided into a few categories. Skip straight to the part you want to know more about or read them all for the ultimate New Zealand budget travel guide.
Yes, I want to travel New Zealand on a budget! Help me save money on…
Preparing your budget trip to New Zealand
First things first! There are 3 easy ways in which you can save money before you even start your trip around the islands.
1. Get the right plane ticket
Let's begin with one of the biggest things you can save money on! When buying your plane ticket to the country, start by comparing lots of prices and dates on a flight comparison platform. My all-time favorite is Skyscanner.
Thinking about purchasing a flexible ticket with changeable dates? I personally wouldn't recommend it. Changing a ticket like that can actually add pretty big extra costs (I've been there, unfortunately). It's usually a lot cheaper to book multiple good one-way tickets.
2. Think about the time of year you'll visit
Just like many other countries, New Zealand knows a distinct peak season. In summer (which is between December and February/March), the country is crowded with tourists from all over the world. As a result, the costs of pretty much everything rise: accommodation, transportation, even of many activities. If you're not bound to a specific period, you might want to consider (partly) traveling in another season.
Want to know more about the best period for visiting? Read further in my complete New Zealand travel guide.
3. Find a travel buddy
Traveling with someone else not only makes exploring the country a lot of fun, but it is also one of the easiest ways to travel around New Zealand on a budget. You are able to share the costs of transport, food and sometimes even accommodation with someone else. Traveling by yourself? There are lots of other solo travelers looking for a travel mate, too. It's really easy to meet new people in hostels, or you can hop on Facebook and find someone in one of the many travel groups.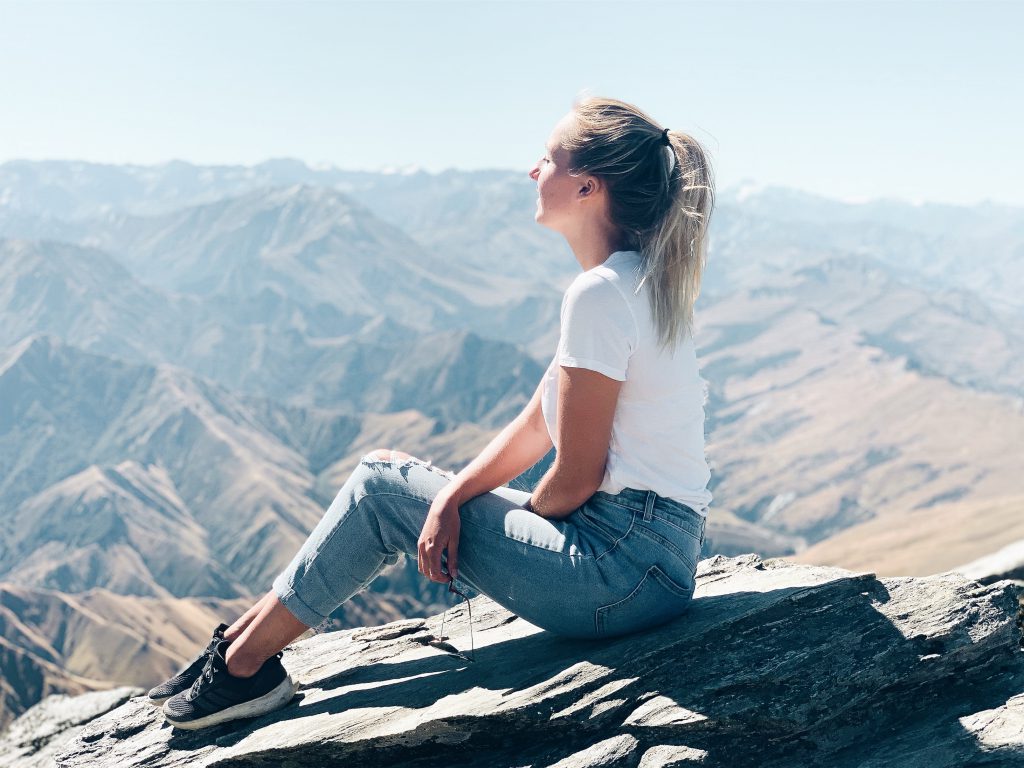 Transportation: cheap ways to travel around New Zealand
4. Find the budget-friendly travel option that's right for you
There are lots of ways to travel around New Zealand. In fact, I've written an entire blog post outlining all of them here: 8 x the best ways to travel around New Zealand. However, if you want to travel in New Zealand on a budget, I'd recommend one of these cheapest options:
Hire a car – perfect if you're staying up to about 1,5 months and want lots of freedom exploring the islands. Use apps like Skyscanner to find the best rental deals.
Buy your own car – if you've got a little more time and want to get your own car, you can buy one and sell it later on. Buying a car can costs you very little money in the end, but does bring risks, of course. Check out my complete guide to buying a backpacker car in New Zealand for everything you need to know about the process.
Get a bus pass – preferably with a good deal! If you love the social experience, busses are a great option. There are multiple types of busses driving all around New Zealand.
Hitchhike – perhaps the ultimate budget option! Although it's not for everyone and can have its downsides, hitchhiking is popular among backpackers and very common in New Zealand.
5. Want to hire a camper van? Consider a rental return!
Now, I know that camper vans are a super popular way to explore the islands for a couple of weeks. Unfortunately, renting one is often really expensive. Luckily, there is another option: camper van relocations. In a relocation, you basically bring a camper van from point A to point B. There are several organizations looking for people to return their vehicles, such as Transfercar.
6. Be smart with fuel
Although the prices fluctuate, fuel can be a pretty big expense if you're driving around the islands. Getting to all the highlights will take quite a lot of kilometers. So, being smart when it comes to fuel really can save you some money! Here are the best tips I swear by:
Before you get a car, check the kind of fuel it needs and its fuel consumption. New Zealand has lots of hills and fuel can disappear much quicker than you'd expect.
Be smart about where you fill up your tank. There can be quite a big difference in prices between small towns and bigger cities.
7. Save your supermarket receipts
This sounds like a weird one, but you should! Many gas stations have deals with certain supermarkets, where scanning or showing the receipt will give you 10 cents or so off a liter. You're shopping for groceries anyway, so might as well enjoy this little perk. I really got into the habit of doing this and it saved me a lot. Now, I miss it back home!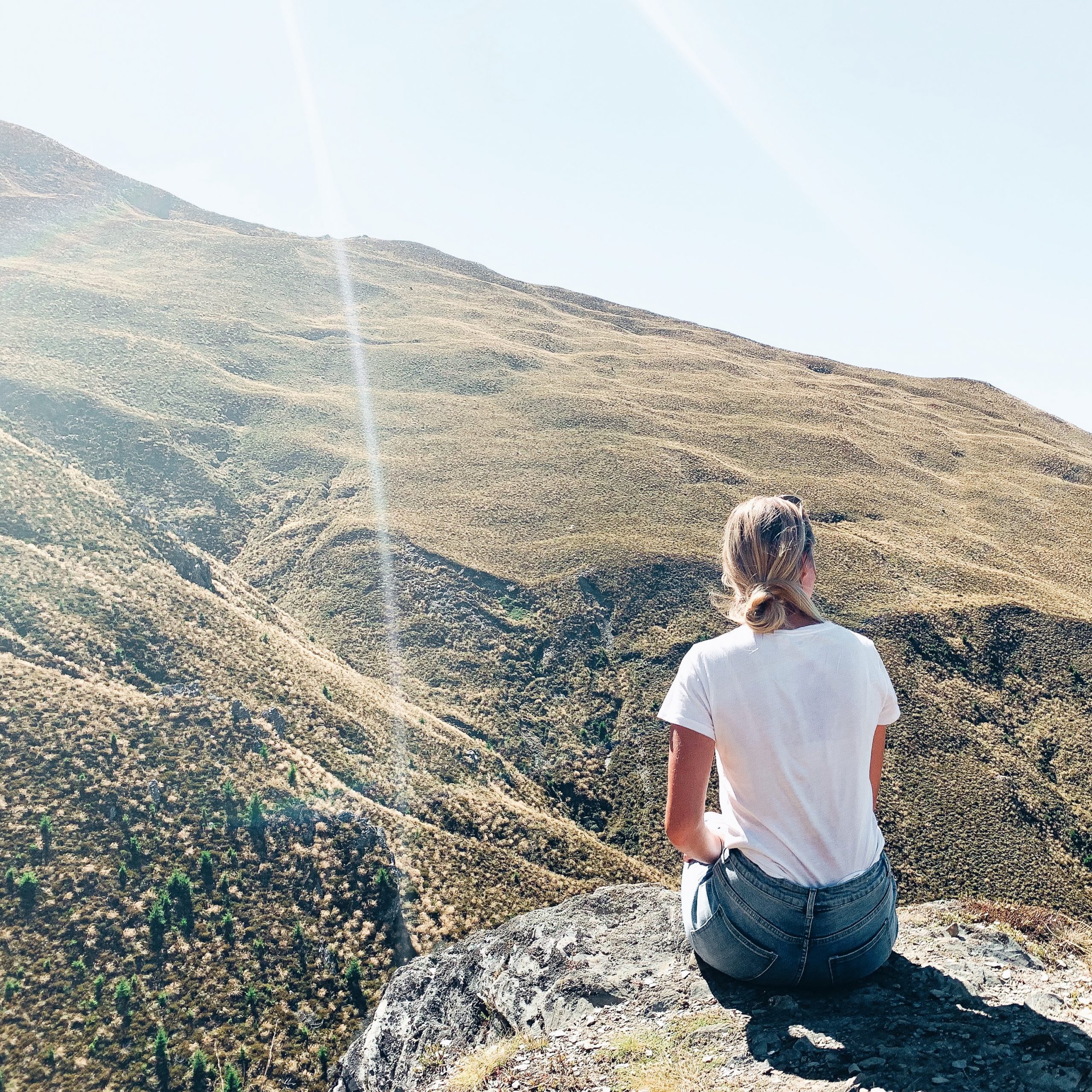 Accommodation: budget-friendly options & tips
Accommodation prices can really pile up the costs of your stay in New Zealand. Luckily, I've learned some good ways to cut down on them!
8. Give (freedom) camping a go
Camping is a great way to save money on accommodation in New Zealand. There are lots of campsites spread all across the country, where you can camp for free or only a few bucks a night. Compare this to the nightly rates of hostels (usually NZ$20 and up) and hotels (easily NZ$50-100), and you'll see that camping really is a perfect budget option for your New Zealand trip.
Want to know all about camping in New Zealand? Check out the best budget tips in my ultimate NZ camping guide and my favorite South Island campsites.
9. Get your gear at the right place
Whether you're roaming around the country in a camper van or are planning to sleep in a tiny tent on free campsites every night – there's a good chance you're gonna need some sort of gear. You don't need to go to fancy camping stores and spend hundreds of dollars on a simple tent or sleeping bag. Get them online from Amazon or simply visit Kmart or the warehouse when you're there. They have everything you can possibly need (and I mean everything) for really, really good prices. And the quality is just fine!
10. Consider WWOOFing
If you want to significantly reduce the costs of your accommodation, WWOOFing (Willing Workers on Organic Farms) is another great option. When WWOOFing, you work a number of hours each day on a farm. In return, you receive free accommodation and food from the family that lives there. Although I've never done it myself, I've heard lots of positive stories from other travelers!
Good to know: because the government considers food & accommodation a valuable exchange for your work, you can only WWOOF if you hold a valid work visa, such as a Working Holiday visa.
11. Work for free hostel accommodation
Lots of hostels offer deals that let you stay for free if you work a few hours a day. Such tasks include cleaning the hostel and changing the bedding, for example. It's a great temporary option to save big time on accommodation costs. Plus, you still have the majority of the day to explore the area! Check out backpackerboard for lots of offers. Again, make sure you have the right visa, though!
12. Try house sitting or couch surfing
House sitting is a big thing across the world and New Zealand is no different! In return for watching someone's home and/or pets, you have a place to stay for free. There are multiple Kiwi organizations helping homeowners find suitable sitters. Alternatively, try couch surfing. This not only gives you a free place to stay but also allows you to meet locals!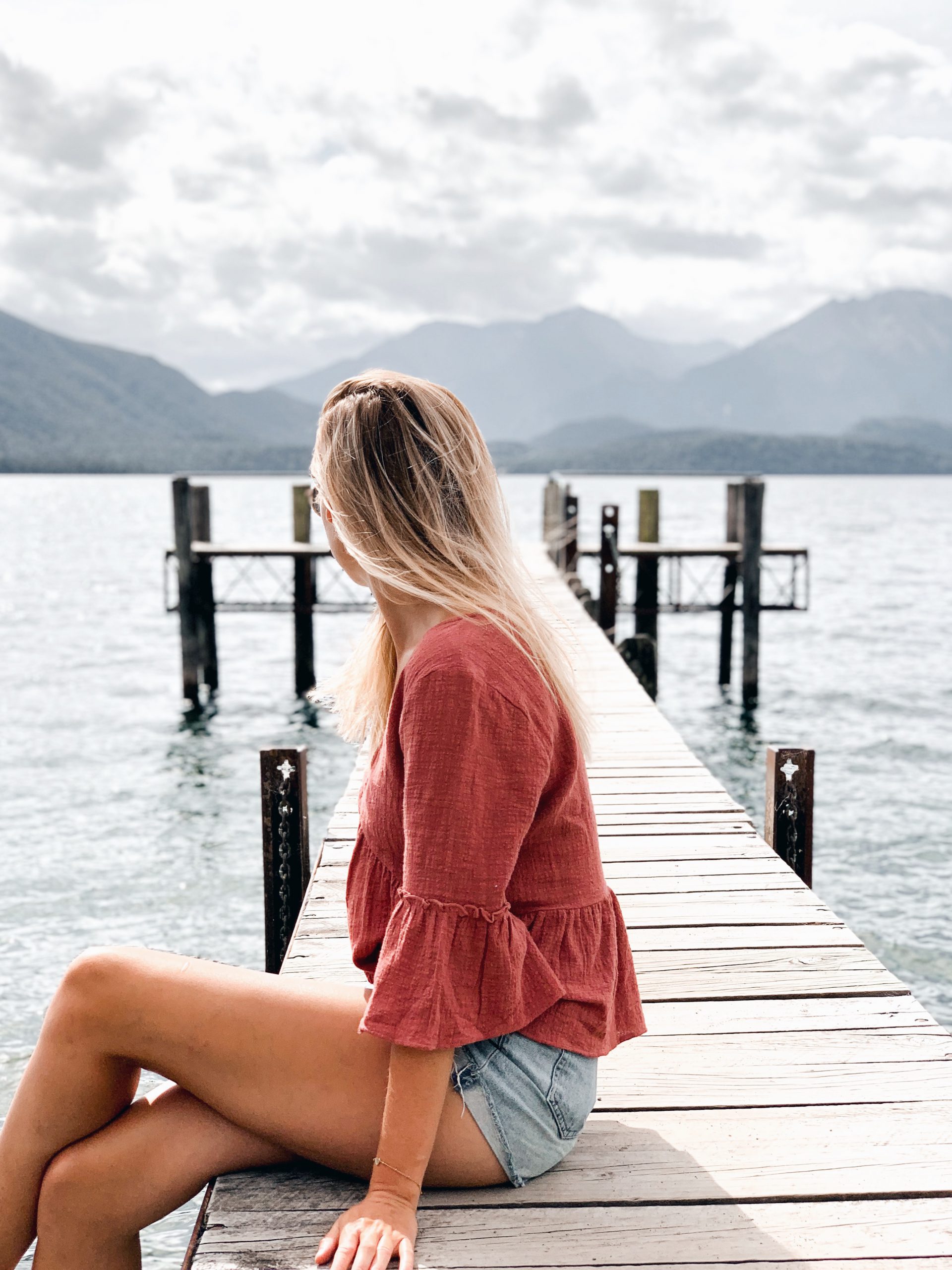 How to spend as little as possible on activities
13. Have fun for free!
New Zealand is a great country to explore on a budget, because many of the natural tourist attractions and national parks are totally free. So, you can see most of the country's highlights without paying a dollar!
Another free thing I love to do in big cities is to take free walking tours. They are organized in most big cities, such as Auckland. Alternatively, organize your own self-guided tour by mapping out an itinerary beforehand!
Need inspiration? Read all about my top 15 favorite free things to do on the South Island.
14. Find deals on expensive activities
Of course, not all great New Zealand experiences are totally free. Those paid day trips and excursions really can make incredible memories you don't ever want to forget. For example, I loved visiting the Waitomo Glowworm caves or cruising Milford Sound. For those activities, chances are you can find a great deal saving you 50% or so on the initial price. So, browse and book on discount websites. I've had great experiences with Bookme.
15. Join organized hostel activities
A lot of hostels will offer activities to their guest. These range from BBQs and other common meals, to small excursions and day trips to famous landmarks in the area. Depending on the activities, they are often cheap or even totally free. Besides saving money, it's also a great way to meet new travel friends.
16. Use the perks on your bus pass
Lots of bus passes come with little perks. For example, the companies may offer deals on tickets or organize little day tours themselves. Not only does it help to save money and travel around New Zealand on a budget – it's also a great way to make new friends!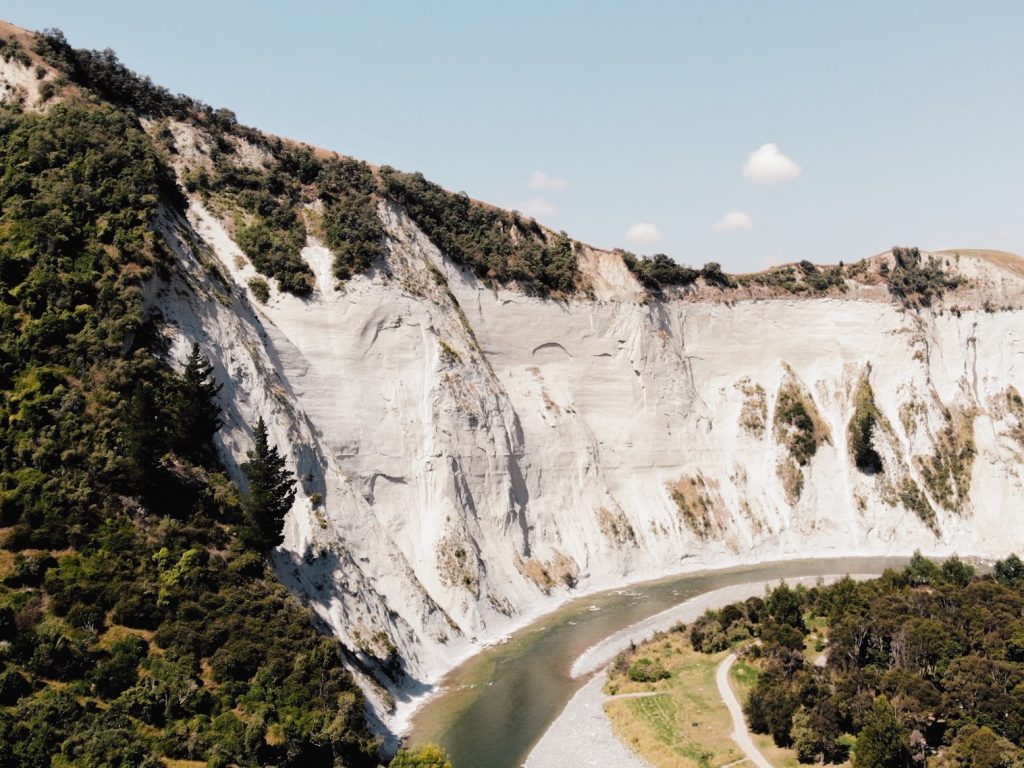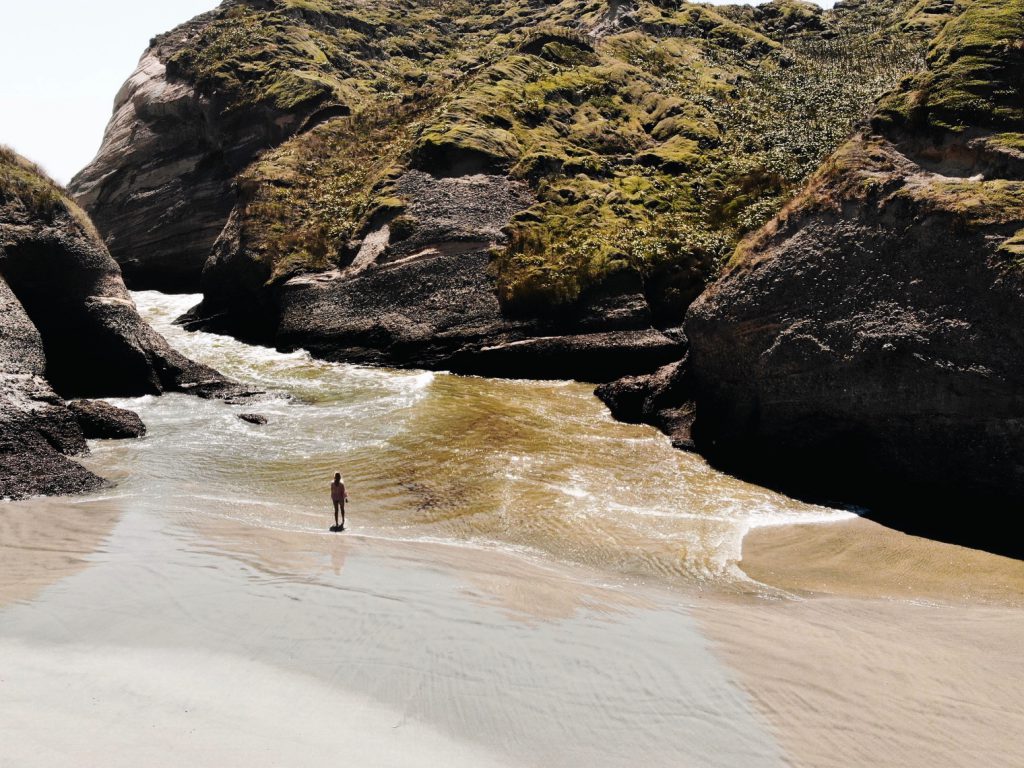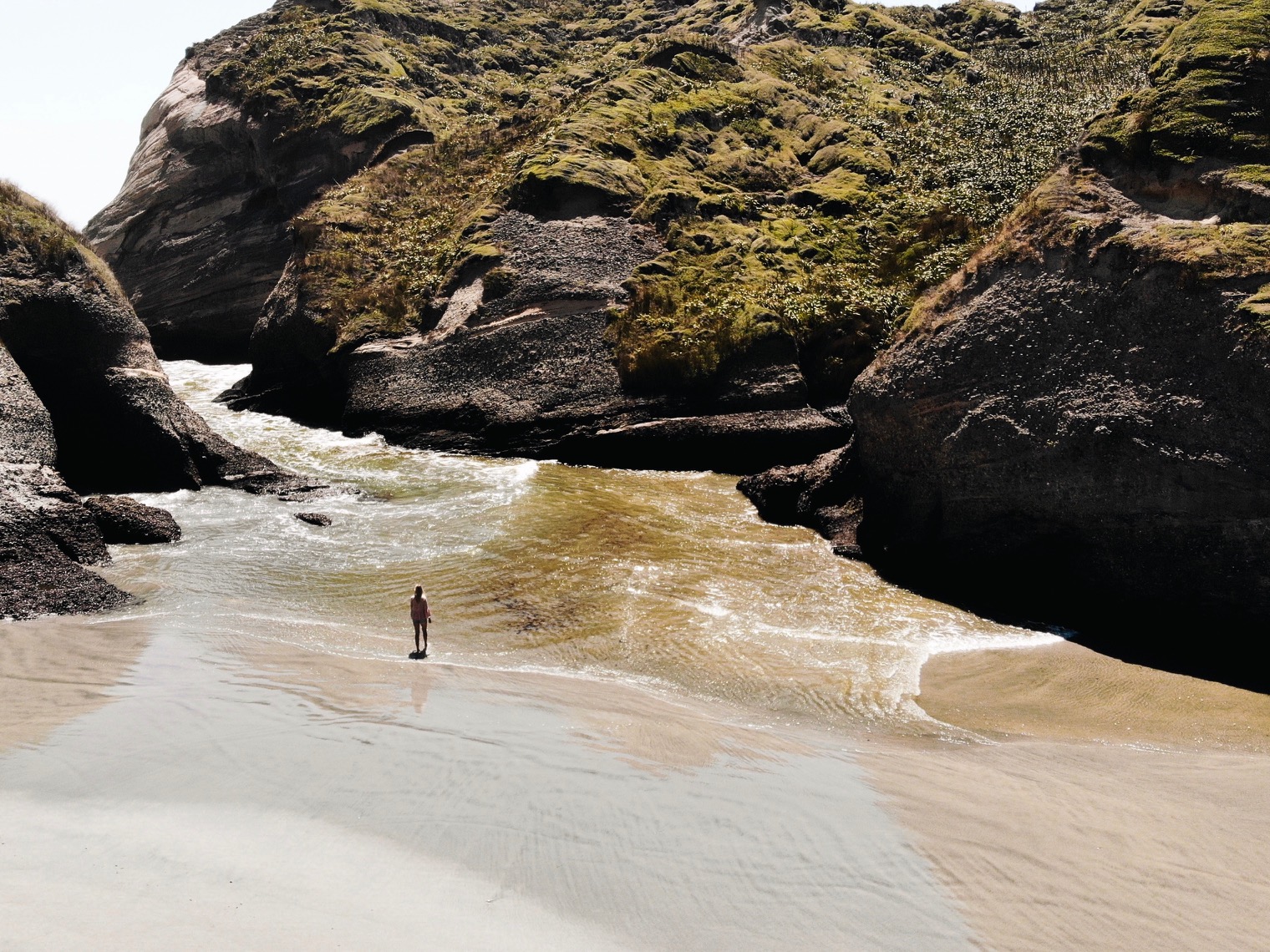 Saving money on food & drinks
I'd say the costs of living are pretty high in New Zealand. This includes food and drinks. Luckily, there are some really easy ways to save expenses when it comes to this!
17. Cook your own food
While getting easy takeaway food may be the best option for some travel destinations, New Zealand probably isn't one of them. So, head to the hostel kitchen or fire up your camping stove and make your own food. This can easily save you $10 or more a day. The same goes for making your own coffee, by the way!
18. Buy seasonal food
Seasonal food is a big thing in New Zealand. A lot of the food is locally grown: fruits, veggies, meat, fish, wine – you name it. By shopping the right products at the right time of year, you can save lots and lots of money. A great example is avocados: they can cost $1 during harvest season, but $7 during the off-season. Crazy, right!
19. Shop at the right supermarkets
New Zealand knows several big supermarket chains, some of which are cheaper than others. A few big names are Countdown, PAK'nSAVE, New World, Four Square and Fresh Choice. In my experience, PAK'nSAVE stores are usually the cheapest, with some of the biggest range of products. Only shopping at more expensive or local stores when necessary, ended up saving me a lot of money.
20. Share or save your food
Sharing food with one or more fellow travelers is a great way to cut down on the costs per meal. If you're traveling solo, you can always find other backpackers in hostels who would love the company of a shared meal. And if you are eating alone, save your leftovers. Buy some simple food containers and a cooler (bag) to bring your food from one place to the next. It will save you so much wasted food – and money!
21. When you eat out, do so smartly
Even though you want to save money, you probably still want to treat yourself every now and then. I know I do! I recommend using your eating-out dollars for special occasions and local specialties. For example, you can't miss the famous Fergburger, in Queenstown (South Island). By eating out smartly, you can enjoy the local specialties and treat yourself, but still travel around New Zealand on a budget.
22. Choose your alcohol wisely
Alcohol prices can vary greatly in New Zealand. While beer and liquor are generally considered to be pretty expensive, wine can be really cheap. If you're a wine lover, head to a vineyard for a free or cheap wine tasting or cellar tour. Or shop your favorite bottle in the supermarket and enjoy the gorgeous landscapes.
23. Bring your own drinks
Another alcohol tip: bringing your own store-bought drinks is a lot cheaper than heading to a bar. If you want to spend a night drinking with friends, you can save a lot of money by buying your own. Get cozy at a campground, build a (small) party in your hostel or find a great scenic view. This'll likely end up being much cheaper than spending your money at a bar. (Be mindful of hostel regulations or public drinking, though.)
24. Carry around your own water bottle
Drink from your own reusable water bottle instead of buying tons of plastic bottles every day. Not only is it much better for the environment, but it also adds up quickly in money saved. New Zealand tap water is just fine, so fill your own bottle before heading out for the day. You can even fill your bottles at most campgrounds, depending on the water quality (check the signs or research purifying bottles).
25. Get discount cards
In New Zealand, discount cards can be found for pretty much everything. If you have your favorite supermarket, it's worth getting a simple card to see if you can enjoy extra perks. Or get one at your go-to coffee shop chain and save up for free coffee. Though it's not the biggest saver of them all, it's a great way to enjoy some extra cash.
Those are my 25 ultimate tips to travel in New Zealand on a budget. With these easy and simple tricks, you'll be able to enjoy the best the country has to offer, while saving lots of money. I hope you find them useful! Let me know in the comments if you have any other great ideas for budget travel in New Zealand.
Some links in this post may be affiliate links, meaning I earn a small percentage of any purchase made. They're at no extra cost to you, but allow me to keep creating new content for you guys. Of course, you're free to use any other link!
Liked this post? Save it for later!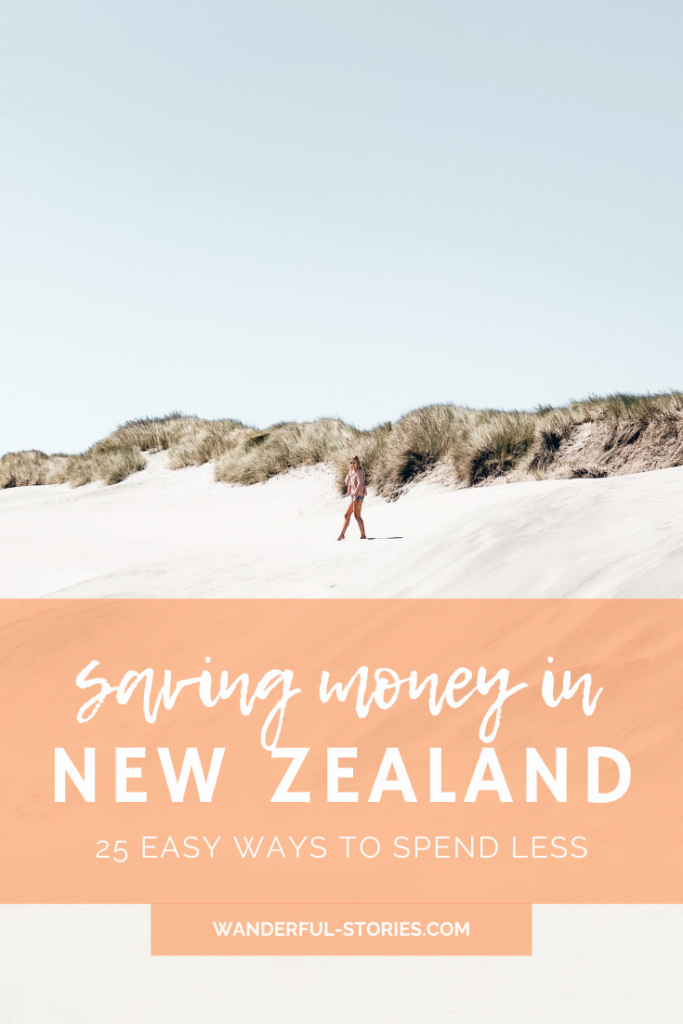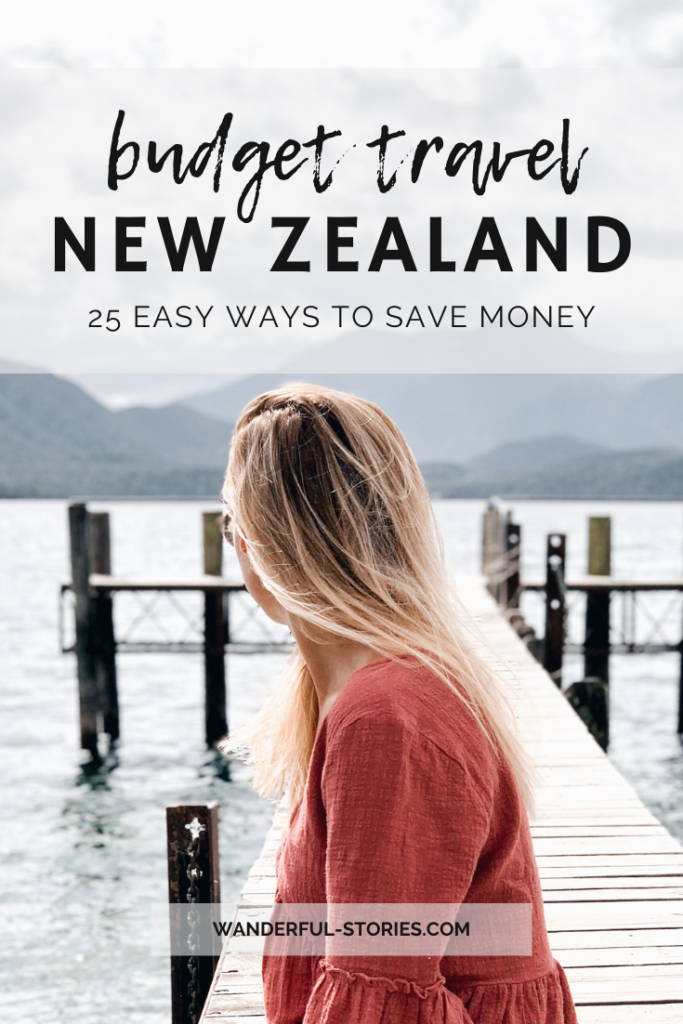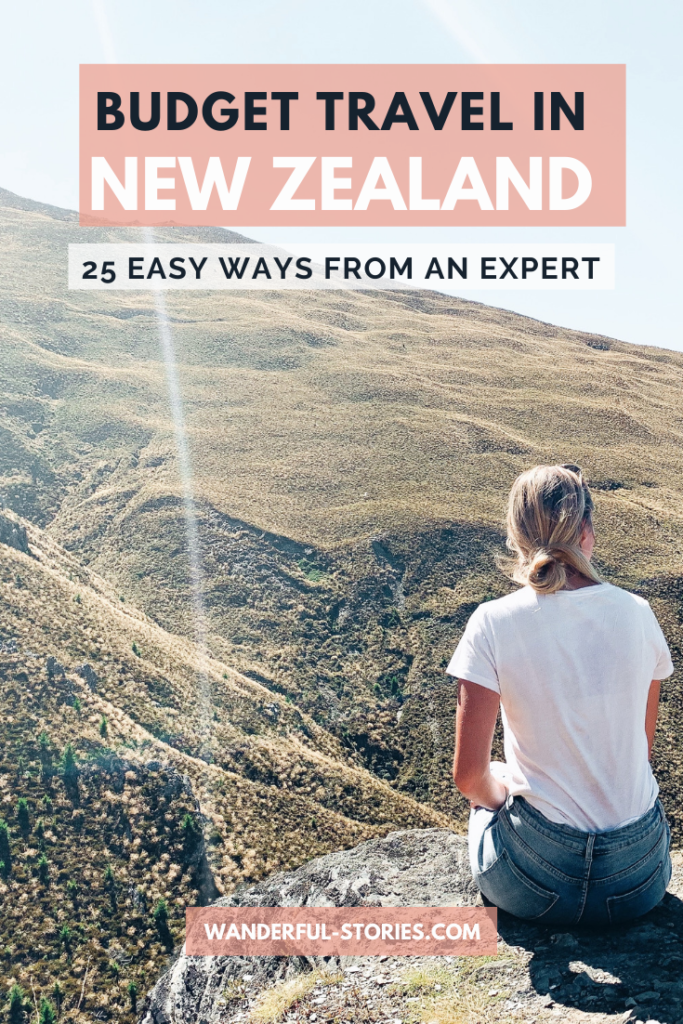 ---
You may also like…