Always wanted to travel to New Zealand to explore the beautiful islands? To enjoy the gorgeous nature, stroll through the vibrant towns and beautiful beaches and meet the friendly local people? A great way to visit New Zealand is by taking a Working Holiday. This allows you to travel and work in the country for up to a year. Today, I'm sharing everything you need to know about taking a Working Holiday in New Zealand.
I loved my Working Holiday experience in New Zealand. Before getting to the working part, though, there was a lot of practical stuff that needed to be organized. The right visa, a bank account, tax number – it all seemed so intimidating! To make your life a lot simpler, this guide has everything you need to know and more.
My experiencing arranging a Working Holiday
Because honestly, I complicated my process way more than I ever needed to. When I planned on visiting New Zealand in 2019, I wasn't sure whether or not to get a Working Holiday Visa (WHV). Because it was my second time in the country, I didn't know how much time I wanted to spend there this time around. On the other hand, I did really want to top up my travel funds during my year-long travel adventure…
I ended up entering the country on a tourist visa and applying for a WHV only later on. I had so many unnecessary troubles because of that. Of course, today I'm sharing everything I wish I knew before taking a Working Holiday and how you can do it much more easily and quickly!
Not sure if a Working Holiday is the right fit for you? Read all about the reasons why I loved working abroad during my travels.
What you'll find in this Working Holiday guide
Prepare for a long post that covers everything you want to know and much more! In this guide, I'm talking about the process from start to end. Read through it all or skip straight to the part you want to know more about.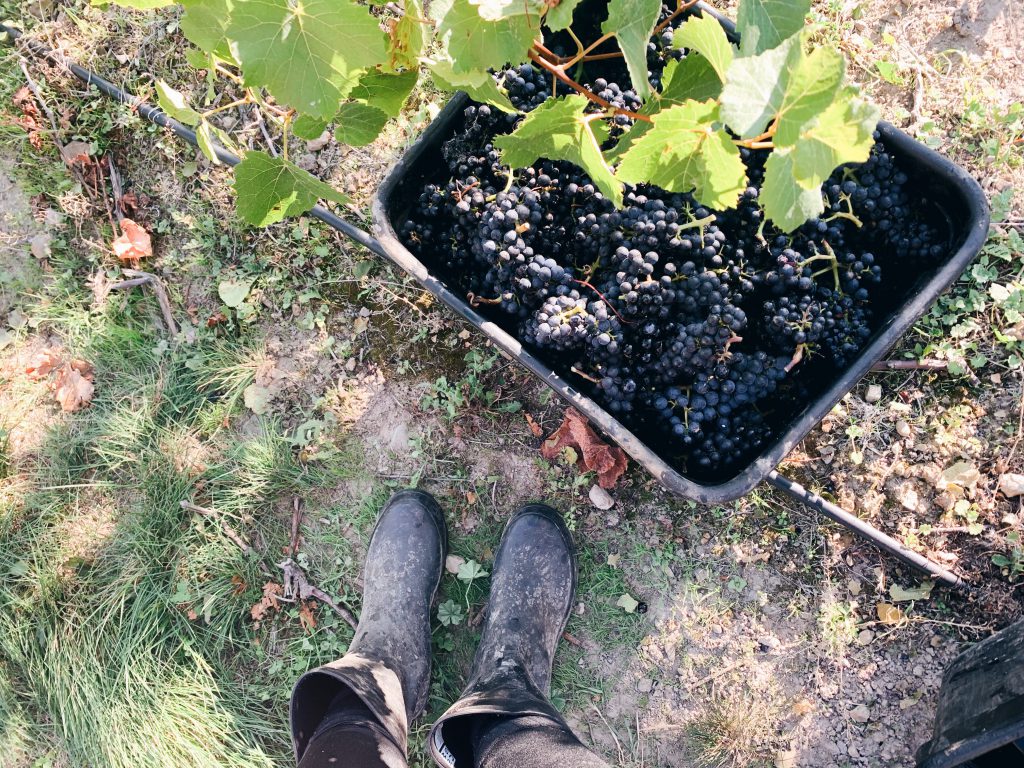 Arranging your Working Holiday Visa
The first step for taking a Working Holiday in New Zealand is to get the right visa. A Working Holiday Visa is the only visa that is designed just for the travel & work combination. It also has some cool perks. For example, you can spend a few months studying or training. It also allows you to leave and re-enter the country as much as you want during its valid period. Trip to Bali, anyone?
However, it is not for everyone. The New Zealand government has a few criteria to establish your eligibility for the visa.
Eligibility criteria
Your country of origin – currently, citizens from 45 different countries can get a WHV. Check this list to see if your country is among them.
Your age – the WHV is meant for young people between the ages of 18 and 30. In a few exceptions, people up to 35 years old are accepted (depending on the country of origin).
The duration of your stay – generally up to 12 months, depending on the country you're from. Citizens from several countries can only stay for 6 months; travelers from the UK and Canada can apply for a visa for up to 23 months.
Your reason for visiting – your main purpose should be to travel, working should come second.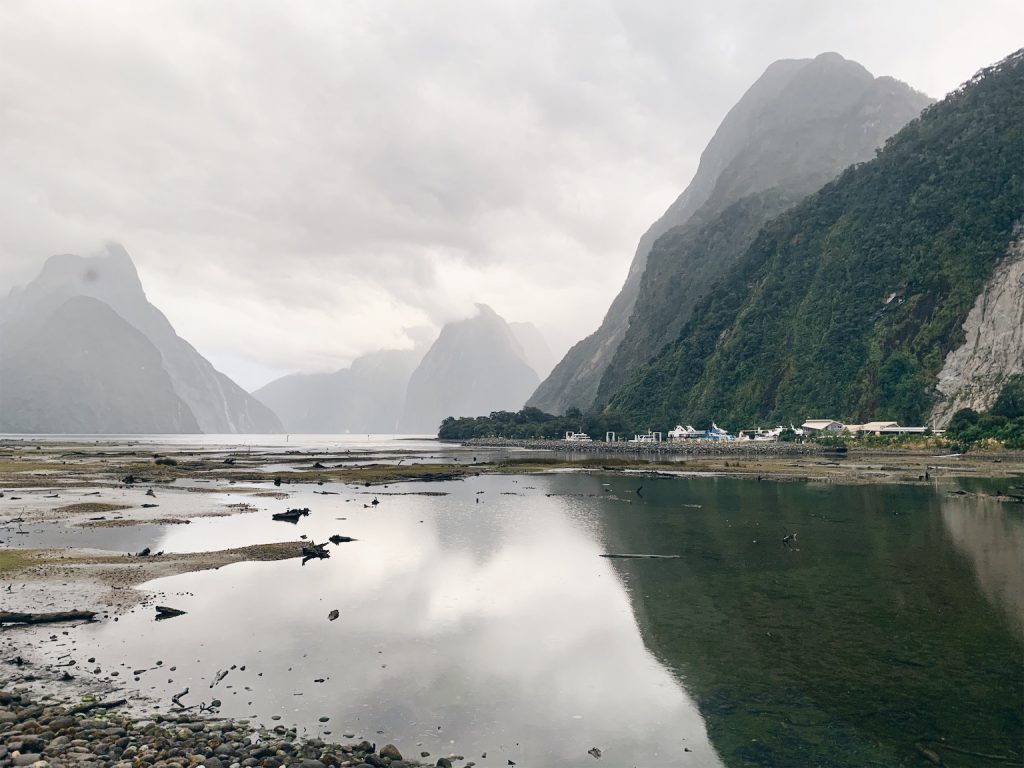 WHV conditions
Besides meeting the eligibility criteria, immigration also wants you to comply with a few conditions. For example, you need to:
be able to show proof of sufficient funds to support yourself in New Zealand. This depends on the validity of your visa. It's currently set at NZ$4.200 (12 months) or NZ$2.250 (6 months).
be able to show either a ticket for onward travel out of New Zealand or sufficient funds to buy one (on top of your living funds).
have medical insurance while in New Zealand (see insurance below).
enter NZ within 12 months after the visa is granted.
not bring children with you on this visa.
only accept temporary jobs. For some countries, there can also be regulations relating to the amount of time you can work for a specific employer.
Though the lists of criteria and conditions may seem long, most backpackers easily comply with them. So, no worries! Always make sure to check out the info for your specific country, because they can vary a bit.
The application process
You can only apply for a Working Holiday Visa online. Visit the NZ immigration's Working Holiday page and go to your country. Applying is relatively simple. Besides filling out your personal info, you'll also be asked about your intentions and some medical info.
In a very limited amount of cases, you'll be asked to provide a health certificate and have to undergo a medical or chest x-ray examination. Generally, this is the case when your total stay can be for 12 months or longer. For example, if you're a citizen from the UK or Canada and apply for a 23-month visa. But also, as was my case, if you apply for a Working Holiday Visa when you're already in New Zealand on a tourist visa. This cost me so many troubles (read all about them here), so I'd try and prevent it if possible!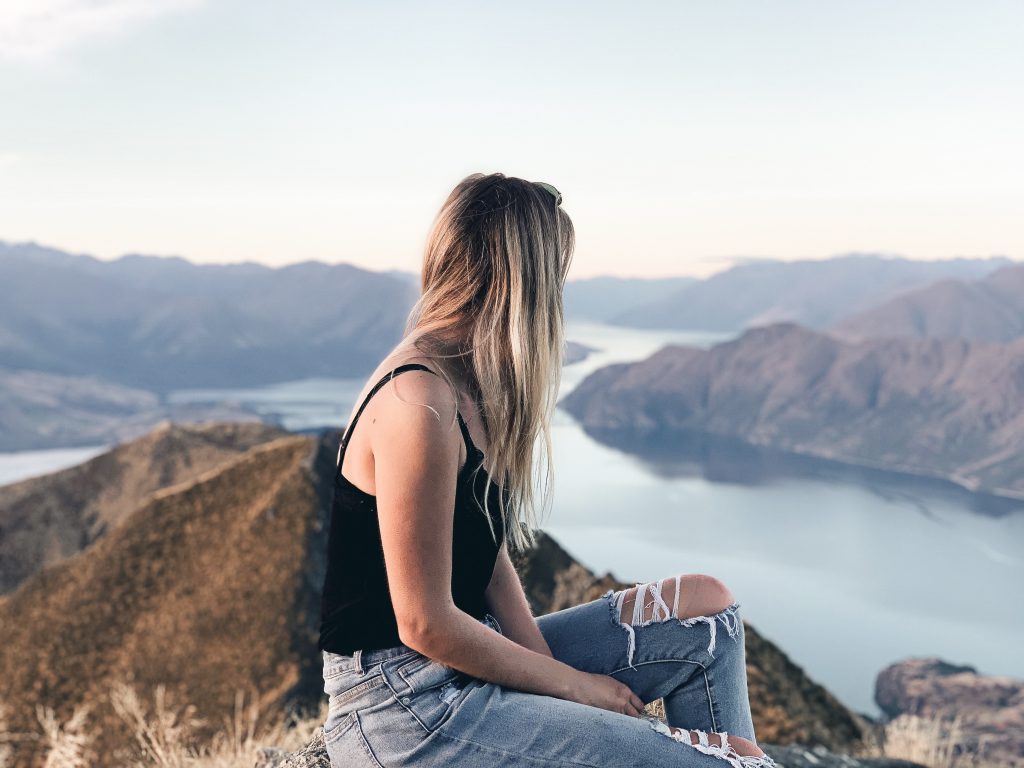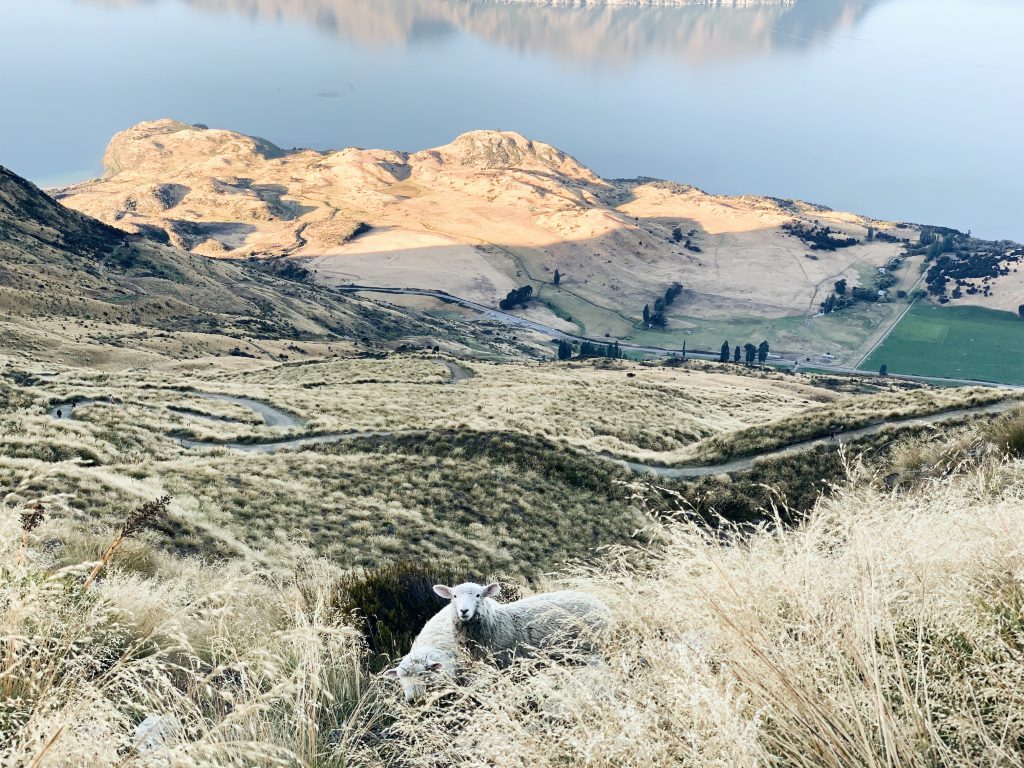 Before you go
Now that you're all set with the right visa, let's get straight into everything you should arrange before hopping on that plane to New Zealand.
Buy a plane ticket to New Zealand
Finding a good plane ticket couldn't be easier these days! You don't have to go to a travel agency or break the bank on an expensive flight. Simply go online to your favorite flight comparing website. I have been a fan of Skyscanner ever since I first started traveling 6 years ago. Come to think of it, I haven't booked a single flight in the meantime that wasn't through them.
Skyscanner is super user-friendly. You can easily compare different dates and filter to your needs. Simply check below to see what your flight would cost!
You may have been wondering whether or not to buy a flexible plane ticket. For those tickets, you can change the flight date and time before departure. This could be helpful if you're not 100% sure of your plans yet. However, I personally wouldn't buy a flexible ticket. I've done so in the past, but it turned out to be far from ideal. You may end up wanting to completely change your plans or add extra destinations at the end of your trip. Plus, changing your ticket still can end up costing a few hundred dollars. By using an app like Skyscanner, you can easily find multiple one-way tickets for the same price.
Get the right insurance
Before you hop on that plane, make sure to have the proper insurance. This is so important! You never think something will happen to you, but it really might. You may get sick and require medical treatment, or your luggage may get stolen. Take it from the girl who's filled out more police reports abroad than she cares to admit.
In terms of insurance, there are a few things to keep in mind:
You need to get broad coverage. You'll want to be insured for physical accidents and medical needs, but also need to get coverage for your personal belongings and unanticipated cancellation of your trip.
Look for trip-long insurance. The travel/medical insurance you have at home, likely will not cover world trips that are a few months or a year long.
Get insured for outdoor and work activities. The insurance you have in your home country may not cover certain activities abroad. Examples are (extreme) sports or even the most simple work activities. You can't go without this during a Working Holiday!
Luckily, there are travel insurances made just for the needs of backpackers and world travelers. One of them is World Nomads. This international insurance is popular and for good reason. Visit the World Nomads website for their specific coverage and pros/cons. Or have a look below to get a quote:
International Driving Permit
If you have a driver's license in your home country, you may need an International Driving Permit to use it in New Zealand. Although all driver's licenses are valid in New Zealand, it does need to be in English. If it is not, an International Driving Permit is just the solution you need. Usually, you can get one relatively cheaply in your home country, for example at a transport agency.
If you don't bring an International Driving Permit with you to translate your driver's license, you may have trouble getting a rental car. You can also get a fine if you are caught on the road without one. This fine can be as high as NZ$1.000 – getting an International Driving Permit is a lot cheaper!
Accommodation
The final big thing to arrange before heading to New Zealand is to book accommodation. What accommodation you should book depends on the kind of trip you want to take.
I pretty much always use one of two websites, depending on the type of accommodation I want to stay in.
Hostelworld for the best hostels around the world. The platform is very user friendly and I've never had a bad experience with them. Book anything from dorms to private rooms.
Booking.com for (cheap) hotels if you want to get away and have a bit more privacy.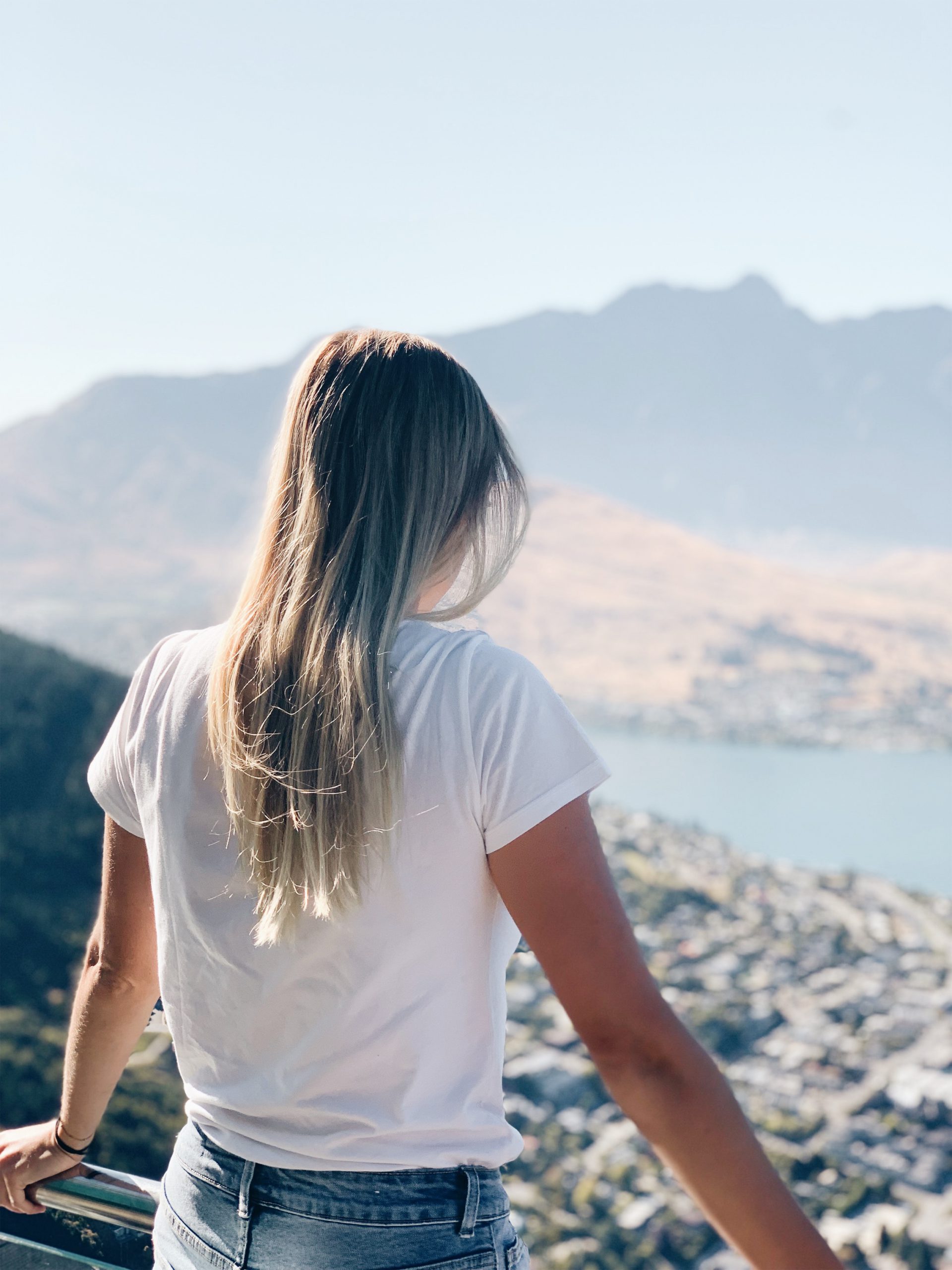 On arrival in New Zealand
Get a local sim card
Upon arrival, get a local sim card. I always love to get one, because they help you stay connected and get me (and my terrible sense of direction) around the country. But they're especially great for a Working Holiday, to stay in touch with employers.
The most common providers in New Zealand are Vodafone, Spark and 2degrees. They differ in the deals they offer and their nation-wide coverage. I went with Vodafone during my stay, because of the promotion they had during that time. Generally, though, they're all pretty OK these days. You can get a sim card at the airport upon arrival or in the city you're staying in. Making an appointment isn't necessary, just walk in and inform about the options!
You can opt for a prepaid (travel) sim card or get a monthly plan. I'd recommend a prepaid, unless you're a big data user and are staying in New Zealand for a couple of months. To get a monthly plan, you're gonna need proof of your valid Work Visa, as well as of your employment (sometimes). Some monthly plans can be shared with a partner, so you can split the costs – there really are lots of options so you're bound to find something that suits your needs!
Get a proof of address
A proof of address is a confirmation of you living at a certain address. General examples are utility bills or other statements that show your name and the address in case. During a Working Holiday, it's a proof of you having a New Zealand address. The only reason you need it is to open a bank account.
During your Working Holiday, you may opt to rent an apartment to temporarily call your home. However, it's also very likely that you'll be traveling around the country, staying only in hostels. Luckily, lots of hostels will be able to provide a proof of address for you. Just ask the reception if they can print one out for you, so you can bring it to your bank appointment.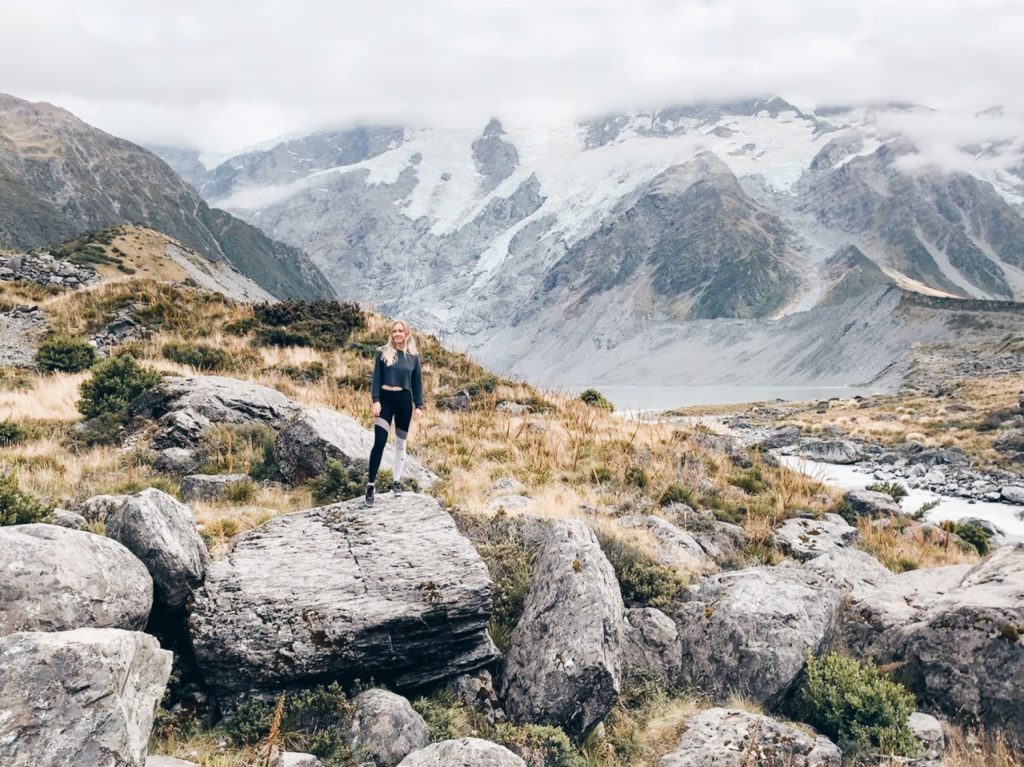 Open a bank account
When your proof of address is sorted, it's time to open a bank account! If you want to work in New Zealand, you need to have a local bank account. Opening an account isn't difficult and also doesn't have to cost much.
Some well-known banks in New Zealand that are popular among backpackers are ANZ, BNZ, Kiwi Bank and Westpac. Different banks offer different conditions, perks and costs. Some banks will help you with your IRD number, others will offer promotions – and so on. I ended up opting for ANZ, because they have lots of stores and ATMs across the country. The staff has always been super helpful to me, and there were barely any costs to opening the account and getting my cards.
Regardless of the bank you choose, you probably need to make an appointment. For big cities where lots of backpackers start their journey, such as Auckland, there may be quite a waiting time in peak season. If so, try and make an appointment in a suburb or smaller city nearby. I made my appointment in Wanaka and only had to wait a single day. Remember to bring your Working Holiday Visa, proof of address and passport to the appointment.
Transferring money to your NZ bank account
Now that you have a New Zealand bank account, it may be handy to transfer some money from your own bank account. Perhaps you don't want to start working just yet or have trouble finding a job. Or maybe you do have a job, but you have to wait for your first paycheck. In any way, it's likely that you're gonna need to use some money from back home.
A popular option among travelers and backpackers is transferring some money with platforms like TransferWise. They allow you to make international bank transfers for relatively low costs. I especially like it because paying with international bank cards usually gives extra fees, which honestly can add up really quickly. If you want to make a lot of transactions – like food shopping and doing fun things – but don't want to carry around huge piles of cash either, transferring money from home may be a smart solution.
Get an IRD number
Everyone working in New Zealand has to pay tax. After opening your bank account, you have to register for an IRD number at Inland Revenue. By registering, you get your own unique tax number and your earnings and taxes are tracked.
Getting an IRD number is simple. Visit this official website to apply for an IRD number online. If for some reason you can't or don't want to do it online, you can fill out a physical form and hand it in at designated NZ Post shops or AA stores. It takes roughly between 2 and 10 working days until you receive your IRD number, depending on where you apply and what method you choose. Some banks also offer services to help you with your IRD numbers.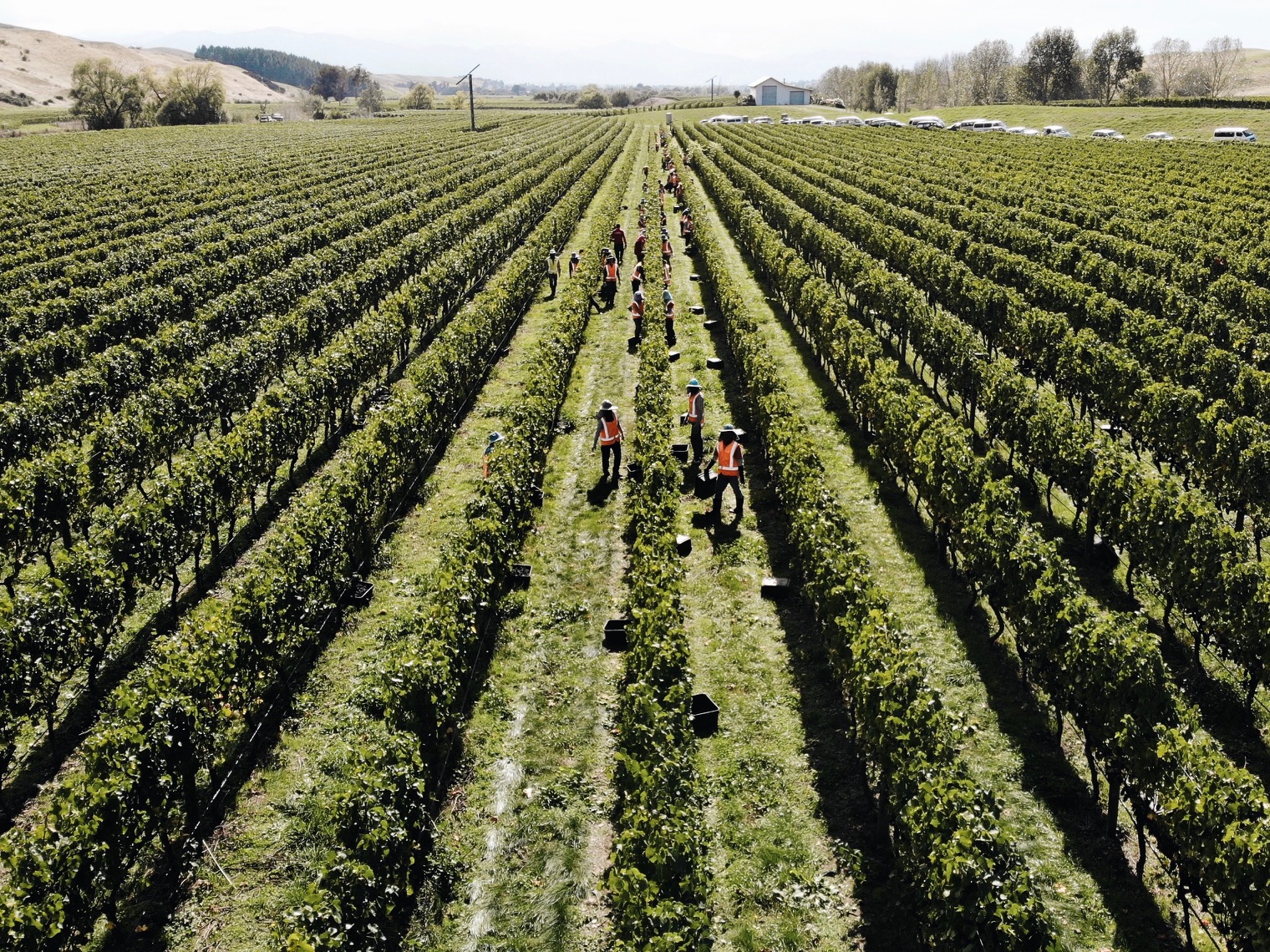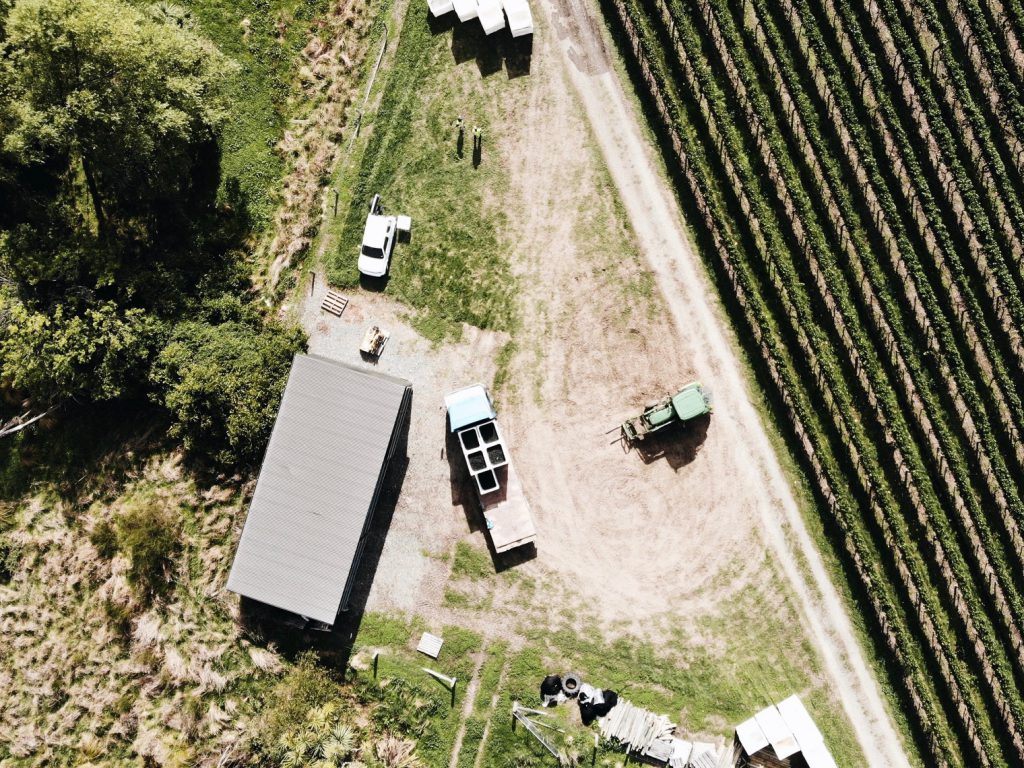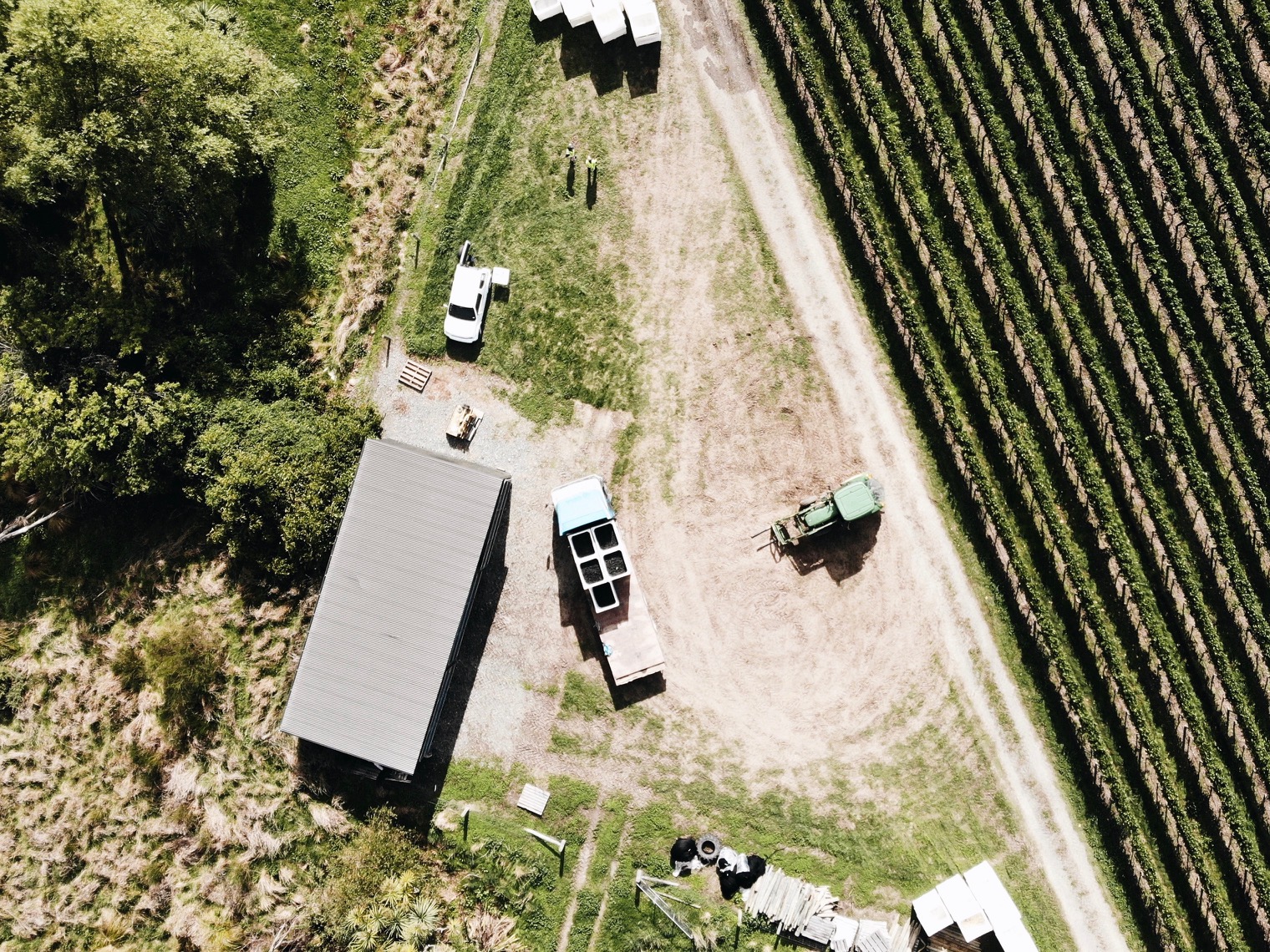 Get to work
Now that everything's finally set up, you can start earning some money! So, let's talk about the process of finding job and working on a New Zealand Working Holiday.
Finding a job
How exactly do you find a job in New Zealand? The first thing you should know is that there are specific backpacker jobs or industries in which it's a lot easier to find a job. These jobs are often seasonal or short-term, so they're perfect for backpackers. Popular jobs are:
Hotel & hostel jobs
Restaurant & bar jobs
Retail jobs
Office jobs
Construction work
Farm work
Agricultural & fruit picking jobs
Warehouse & factory jobs
The level of experience wanted is different for every job, although it's usually a bit higher in restaurant and farm jobs.
Finding a job doesn't have to be hard. My favorite (online) resources for job hunting are:
Backpackerboard – my #1 tip, this is how I found my jobs
Facebook groups – just search for 'backpacker work New Zealand' groups
Notice boards in hostels & other backpacker places
Or just look around the city for staff wanted ads!
Housing
As you're looking for a job – or perhaps now that you've found one – it's also important to consider housing. You're gonna be staying in the same place for a little bit longer, so you might as well make sure it's a nice one. Some work provides employer accommodation (as was the case for me) but there are also lots of 'working hostels' available. In those hostels, you'll find a lot of other working travelers. Often, the hostel staff will also help you with finding jobs.
Although I did a lot of camping in New Zealand, that wasn't a viable option for me during the periods of work. I made long hours and sometimes would work for 14 days straight. So, I really couldn't go without a somewhat comfy bed and a warm-ish shower every night.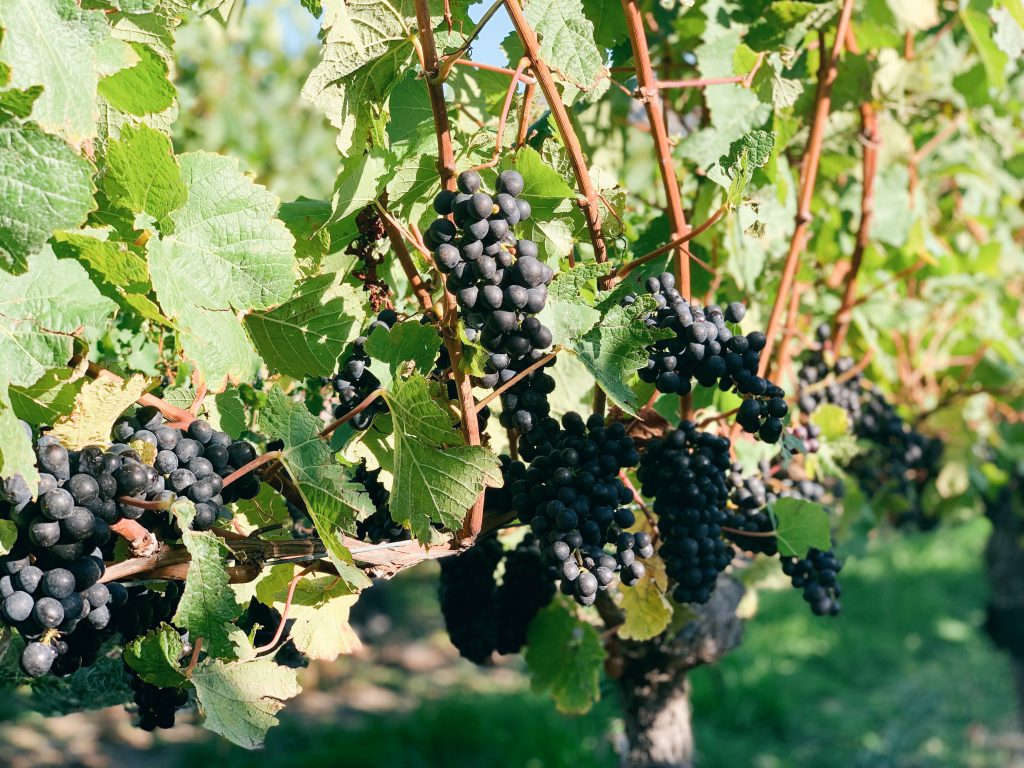 Extending your Working Holiday Visa
If you're loving the Working Holiday life so much that you want to extend your visa beyond it's initially allowed period, you might just be in luck! The New Zealand government allows you to extend your stay for another 3 months, on the condition that you've completed at least 3 months of seasonal work. That work has to have been done in the horticultural (fruit & veggies) or viticultural (wine) industries.
If you think you may want to extend your visa at some point, it is good to consider this beforehand. That way, you can find jobs in the right industries.
Know your rights
Finally, a quick note on knowing your rights during your New Zealand Working Holiday. Because you're taking a job abroad, you may not be as familiar with your rights as an employee. Additionally, some employers may try and take advantage of unknowing seasonal workers. I've heard stories about backpackers being treated awfully and forced to work without breaks and for bad pay.
But of course, you do have rights! If you're working for a decent company, you're probably not gonna have a lot of issues. Still, it's important to know some basic rights you have on the job. For example, a minimum wage (currently $17.70 before tax), 8% holiday pay and the ability to take breaks during work. (Check out all your rights in this handy blog post!) Always sure to sign an employment contract before starting a job, so you know exactly what is expected of you and that it all complies with the law.
If you've made it all the way to the end of this post: congrats, you're more than ready to go on that Working Holiday in New Zealand! Now you know everything there is to know and do before your trip. From getting the right visa, securing a bank account and tax number and much more. If you're planning your trip, read further in the posts below or check out all New Zealand blog posts. I hope you have the best time traveling in this incredible country!
Some links in this post may be affiliate links, meaning I earn a small percentage of any purchase made. They're at no extra cost to you, but allow me to keep creating new content for you guys. Of course, you're free to use any other link!
Liked this post? Save it for later!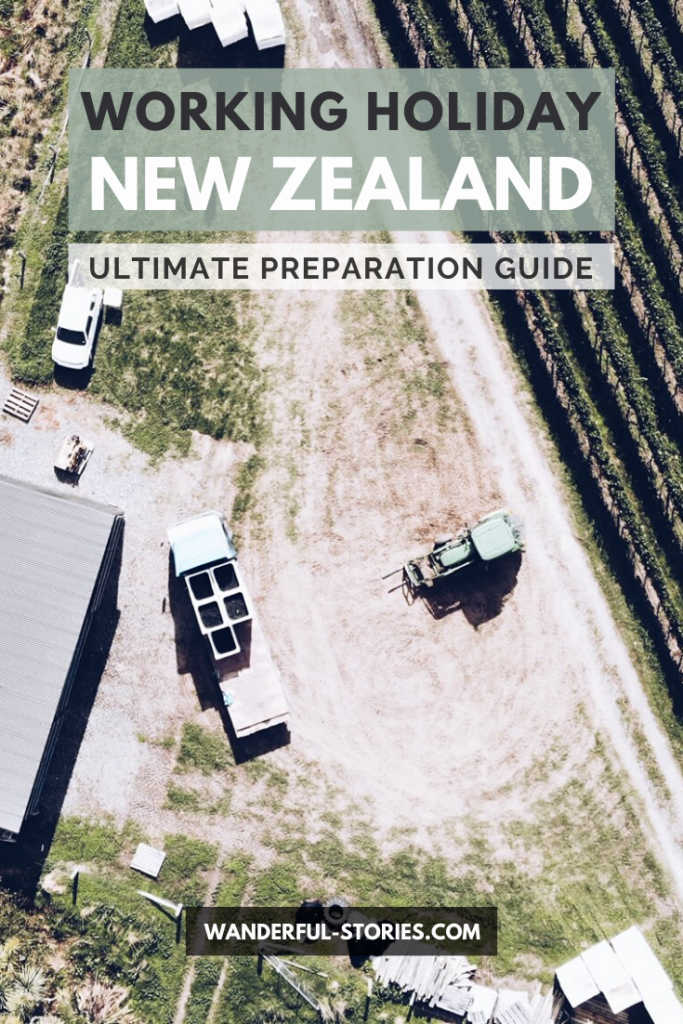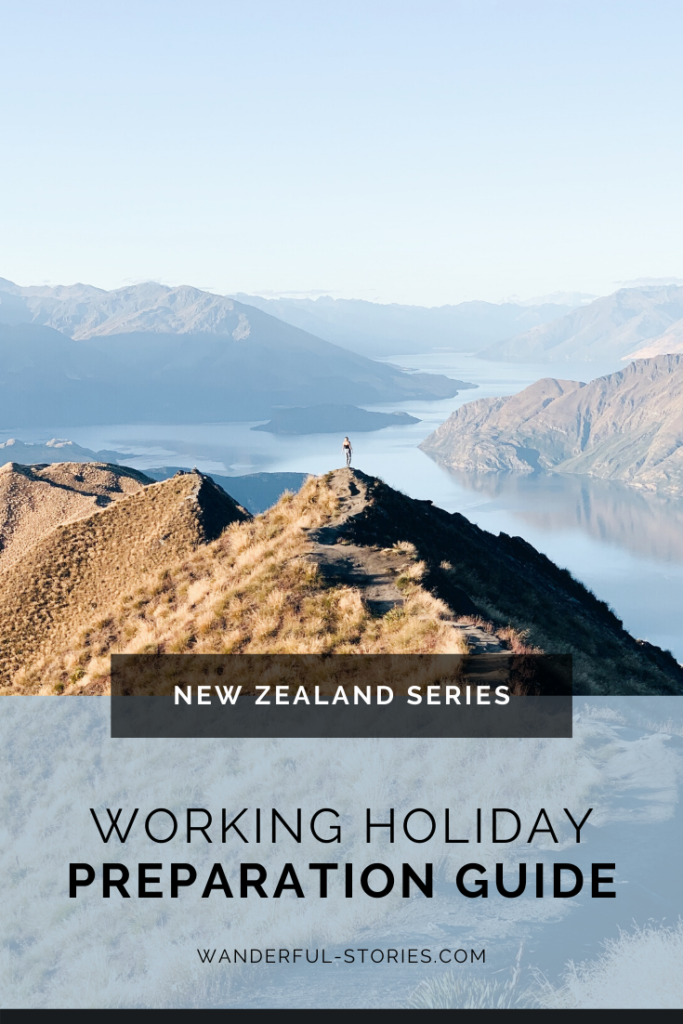 ---
You may also like…