Thinking about a trip to the Caribbean? Pay a visit to Curacao! This island is one of a kind and offers something for everyone. I visited in November 2019 and loved every minute of it. Because I know you will too, today I'm listing 10 reasons to visit Curacao.
Before flying to the island, I didn't really know what to expect. Of course, I imagined gorgeous beaches and was super excited about spending 10 days in the sun. But upon exploring the island, I found out there's so much more to love.
So, let's jump straight into the reasons everyone should visit Curacao at least once!
1. It has the most incredible beaches
Of course, let's start off with this one. It's probably hard not to think about beaches when you think about Curacao, and for good reason! Curacao's home to many, many beaches and every single one of them is a tropical paradise. Soft sand, clear blue water – everything you need to sit back and relax.
Even better, because there are so many of them you'll be able to find exactly the kind of beach you're looking for. Find a spot at one of the most popular but crowded beaches, or get off the beaten path and find one you have all to yourself. It's up to you!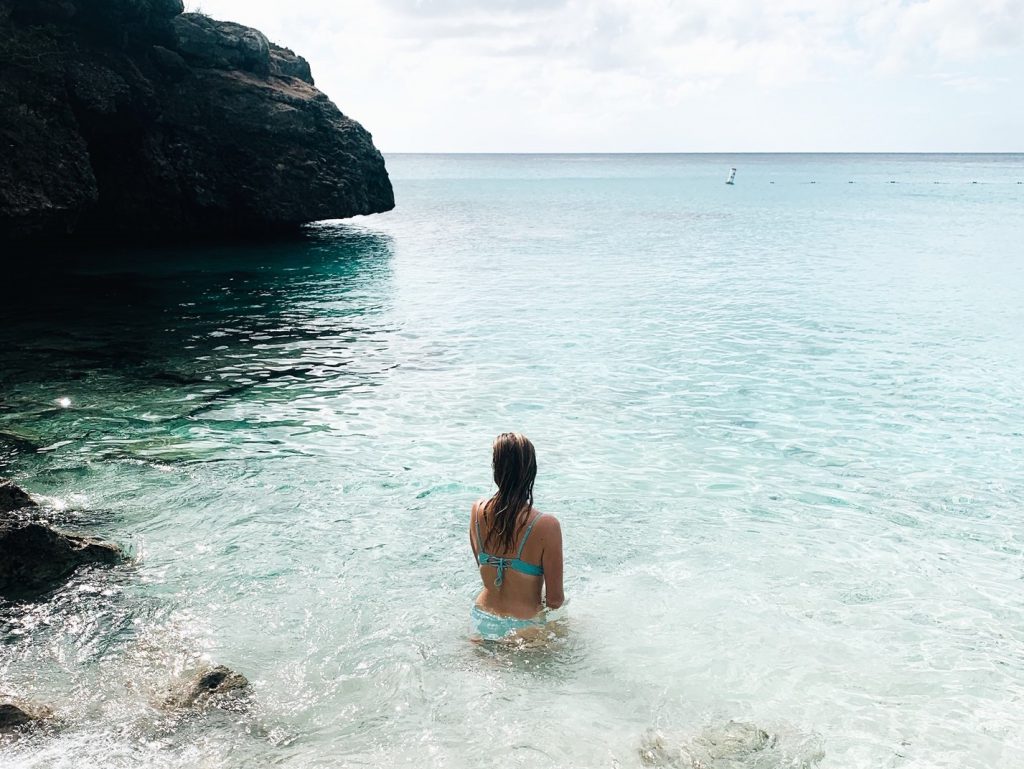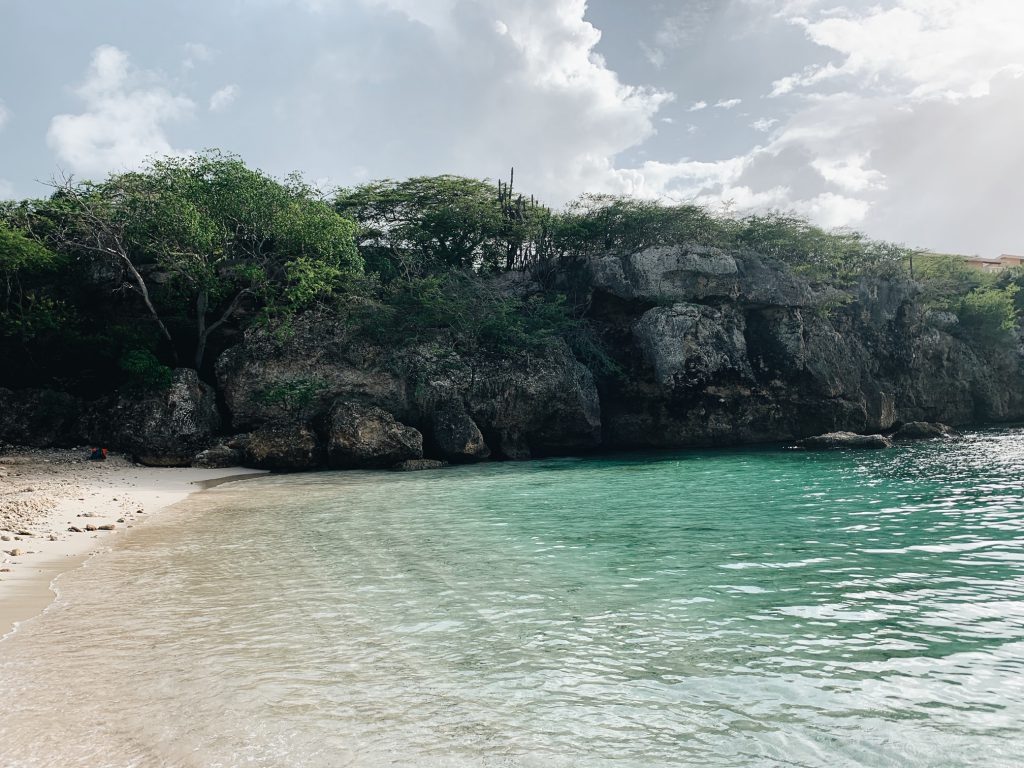 2. The underwater world is amazing
Not only are Curacao's beaches the perfect spots to relax and get a tan, the island is also a unique place for underwater activities. Whether you're an avid diver or love to snorkel, you'll have the greatest time.
On your beach trips, definitely make sure to bring your snorkeling gear and an underwater camera. You'll be able to spot lots of fish and even sea turtles!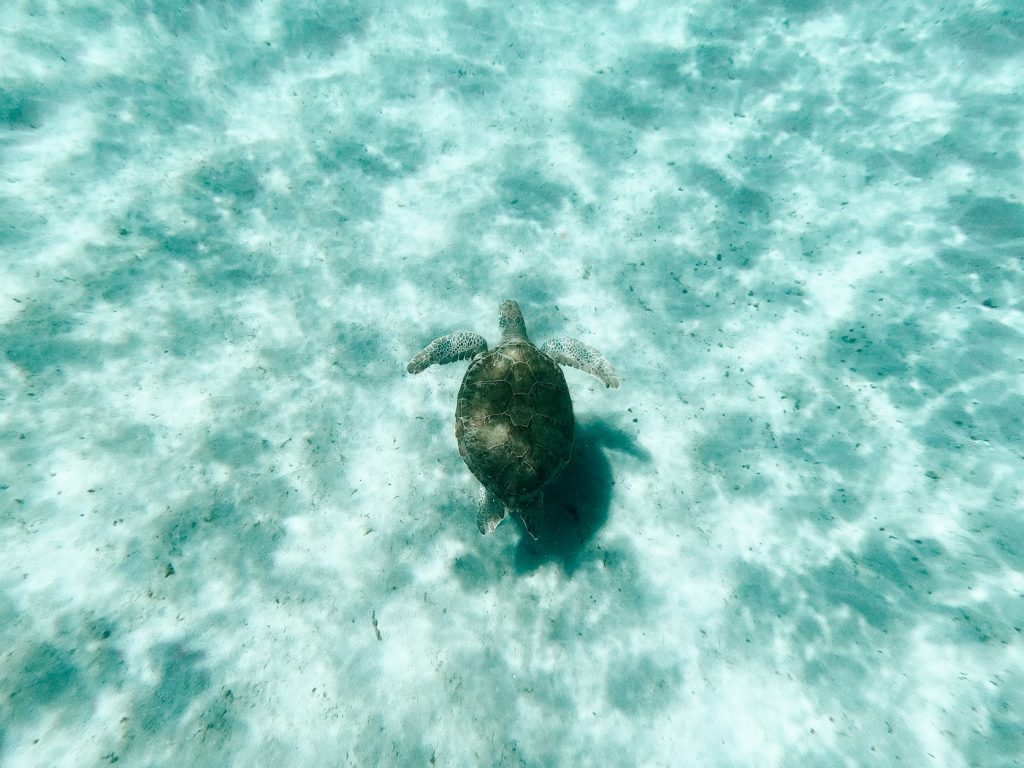 3. The locals are super friendly
Wherever I am, I'm always curious to interact with the locals and get to know the vibe. And let me tell you: in Curacao, you've got nothing to worry about. The locals are kind, friendly and always helpful.
One of the ways in which I noticed this was being called 'dushi' by locals. Dushi is a popular term on the island, meaning nice or sweet. When saying it to someone else, it means something like 'babe' or 'sweetie' (not necessarily in a romantic way). For me, it really showed the affectionate way lots of locals are! (Though, of course, it's not appropriate in every situation).
Of course, this doesn't mean there isn't any criminal activity on the island. Petty theft is always a risk, especially for tourists, so always make sure to lock up your hotel room and rental car and keep an eye on your belongings.
4. It has gorgeous nature & hiking opportunities
When I found out Curacao has a nature park with beautiful hiking opportunities, I was thrilled! I absolutely love hiking, it's a great way to be active while exploring new areas. And the best thing: when you reach the top, you're rewarded with the most incredible views!
In Curacao, I really recommend visiting Christoffel National Park and hiking to the peak of Mt. Christoffel. The hike is pretty doable, but steep at some points and can be a bit tough in the hot sun. For that reason, the park is only open for hikers in the morning.
In this post, you can find more details, tips and photos about my experience hiking Mt. Christoffel.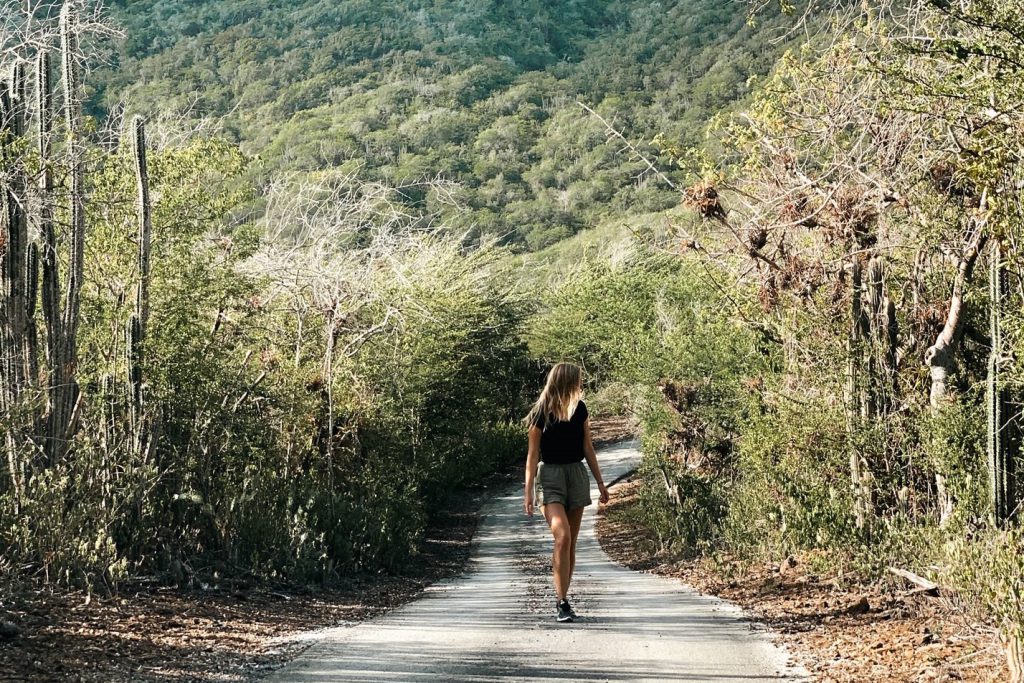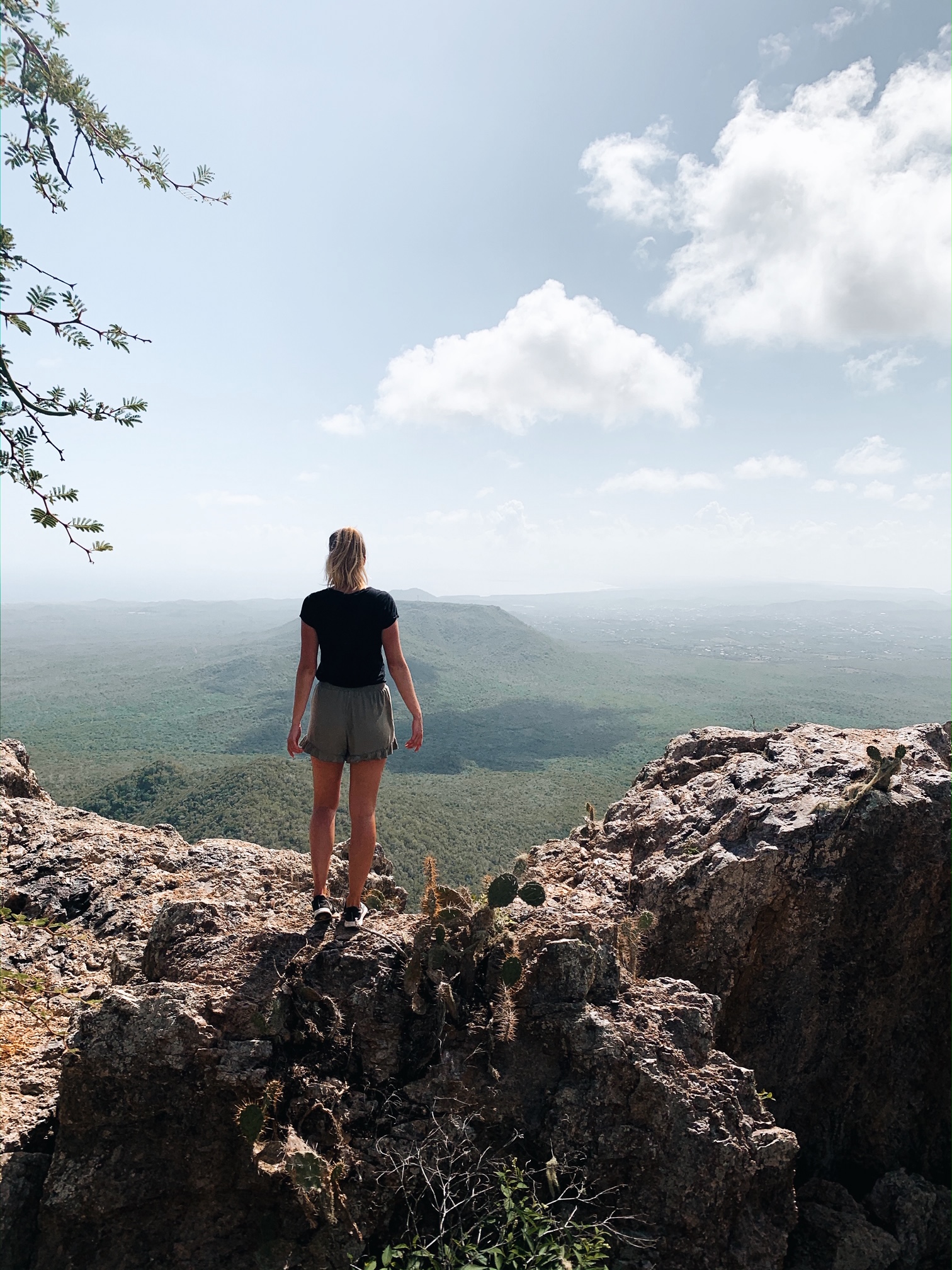 5. The island has a vibrant vibe
Both during the day and at night, the island buzzes with good energy. You'll find music being played, people dancing, markets and festivities. It's really a part of what makes the island so great!
There's a good chance you'll stumble upon many things during your trip. But you can also have a look at this event calendar to see what's happening.
6. You can spot incredible wildlife
I personally never would've thought of this when planning for my trip to Curacao. But the island's actually home to lots of amazing wildlife spotting opportunities!
Besides the amazing fish and sea turtles I mentioned in reason #2, Curacao is also home to flamingos (in this post you can read where to spot them). For me it was the first time seeing them in their natural habitat, and it was so great!
Another animal you'll see often is the iguana. During my trip, they popped up in nature, near the roads and even as I was laying by the infinity pool. I swear I'm not kidding – before I knew what was happening one iguana actually hopped in the pool, haha!
But maybe coolest of all: one beach (Playa Porto Marie) even has pigs as its natural inhabitants. Beach pigs! I mean, do you really need another reason to visit Curacao?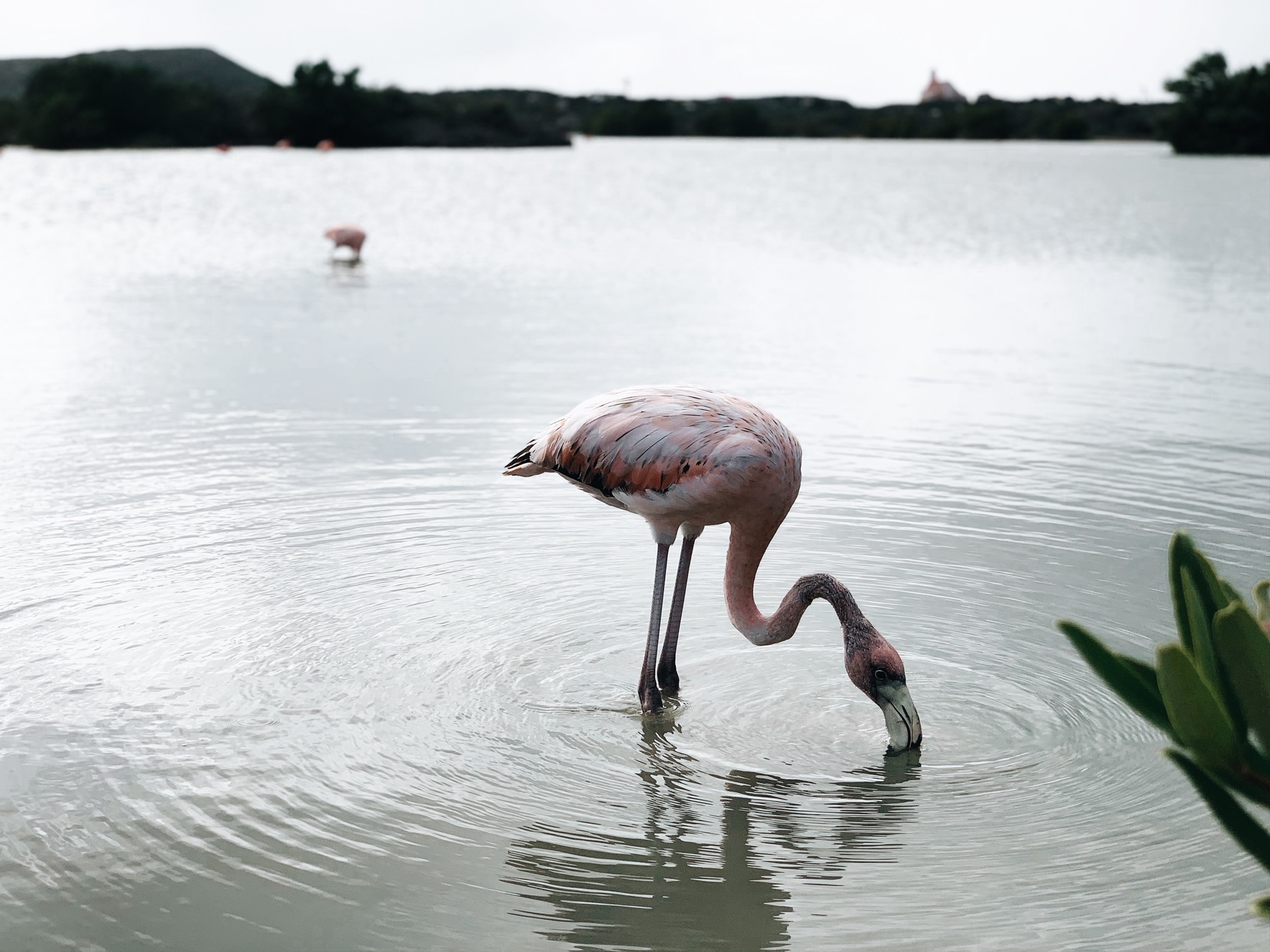 7. There's good weather all year
It doesn't matter if you want to get away during school holidays or are looking for a tropical winter escape. Curacao's a good choice anyway, with warm summer temperatures year-round. You can expect anything between 25 and 30 degrees Celcius (77 and 86 degrees Fahrenheit).
The only 'downside' when it comes to the climate in Curacao is rain season, which is roughly between October and January/February. Don't let it stop you from booking a trip, though. Rain season is nothing more than the occasional rain shower. They often end as suddenly as they begin. I visited at the end of November and barely experienced any rainfall.
8. It's the most colorful island you'll ever see
There's color everywhere in Curacao! Really, you won't see a single building made with boring regular bricks. Nope, expect to see houses in every color imaginable! One thing I'd definitely recommend is spending a day in Willemstad, the island's capital city. Stroll through the streets, sit down to have a drink and prepare to be amazed.
Recommended read: how to spend a day in Willemstad.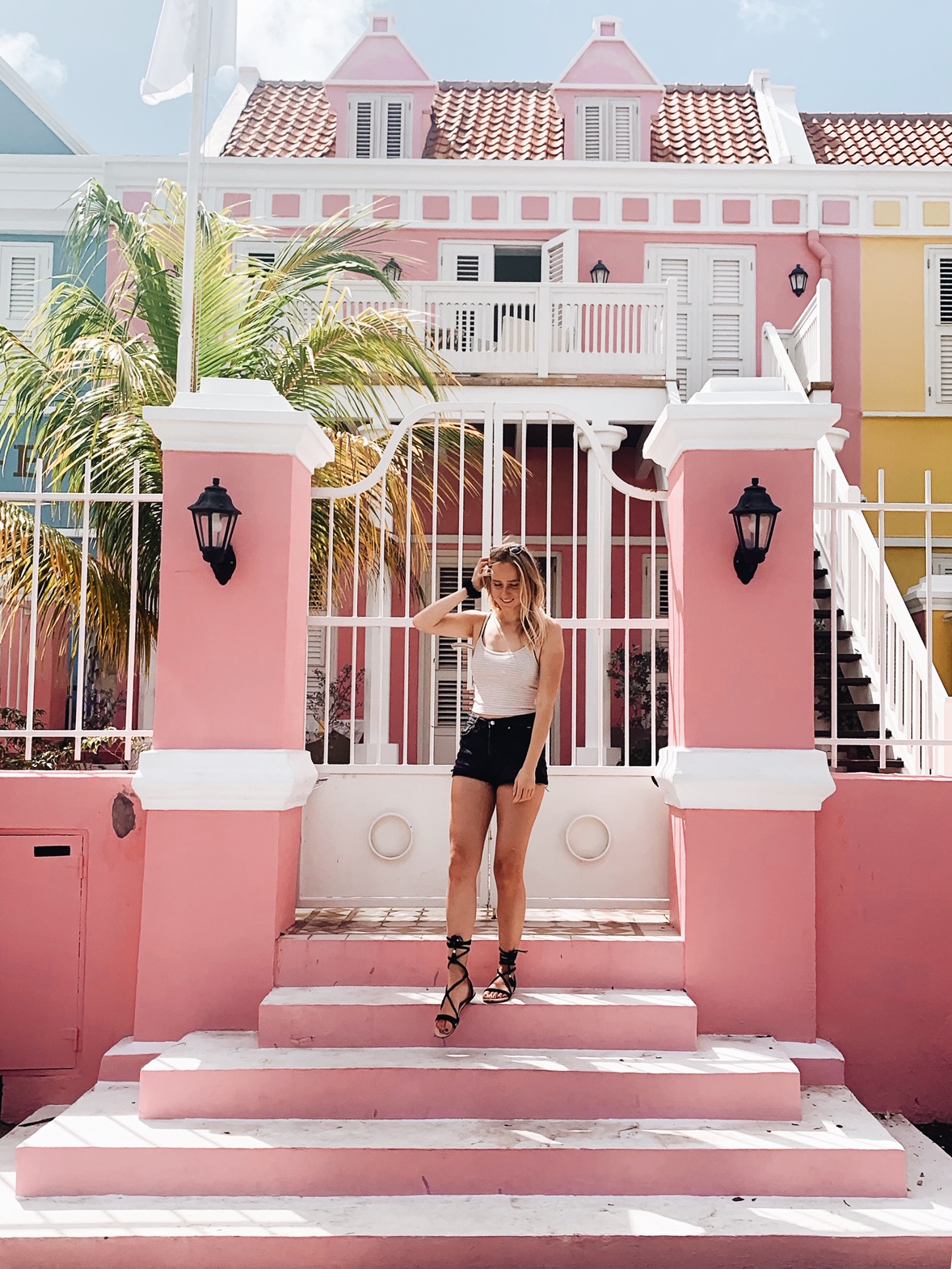 9. You get to enjoy the diverse Curacao cuisine
Just as the houses on the island, Curacao's cuisine is a colorful mix of different types of dishes and influences. Besides that, you'll also find a great variety in restaurants. From luxury bars with infinity pools and beach bars to local family cafes and food trucks. There really is something for everyone out there. I've included my 10 favorites places to eat and drink in this blog post.
For me, the only downside was a lack of vegan (and to a lesser extent vegetarian) items on the menus. That said, though, the kind locals surely make up for this and would always try and create something just for me. Just so friendly!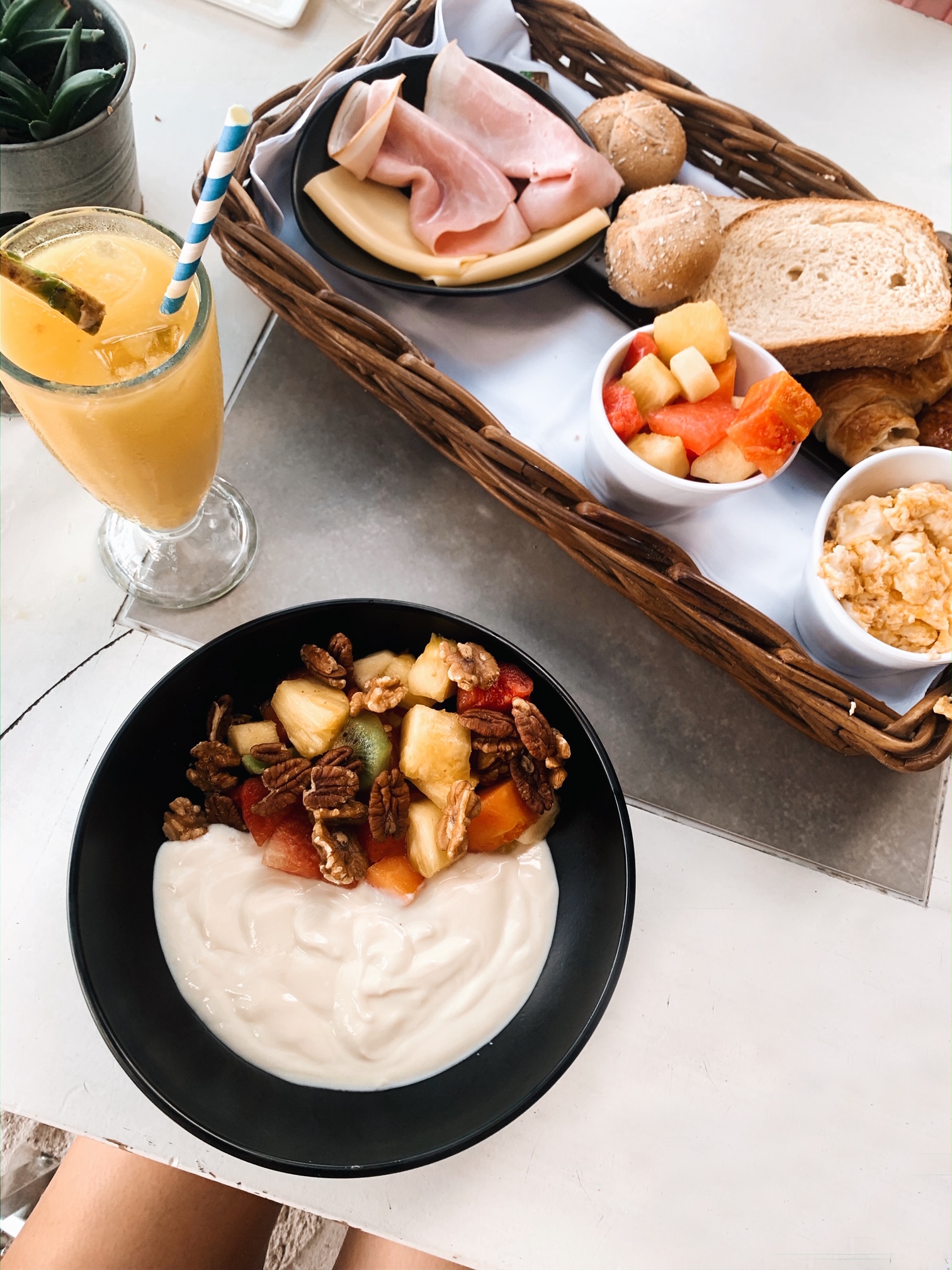 10. There's something to love for everyone
As you may have noticed by now, Curacao is super diverse. Honestly, it's way more diverse than I would've ever expected before going! Because of that, you'll always find something that you love doing.
Whether you want to chill on the beach, get your diving license, hike in the mountains, spot wildlife, go shopping, or enjoy the city nightlife. It's all possible on this diverse island! Need some inspiration? Here are my top 10 Curacao highlights I'd recommend doing.
How to get to Curacao
Curacao is located just off the coast of Venezuela and is part of the ABC Islands (together with Aruba & Bonaire). The island is pretty well accessible, with flights leaving multiple times a week, both from the US and Europe.
Even more reason to visit Curacao!
There you go, all the reasons you should definitely visit Curacao at least once in your life! Have you been to this island and did you love it as much as I did? I'd love to hear from you.
Some links in this post may be affiliate links, meaning I earn a small percentage of any purchase made. They're at no extra cost to you, but allow me to keep creating new content for you guys. Of course, you're free to use any other link!
Liked this post? Save it for later!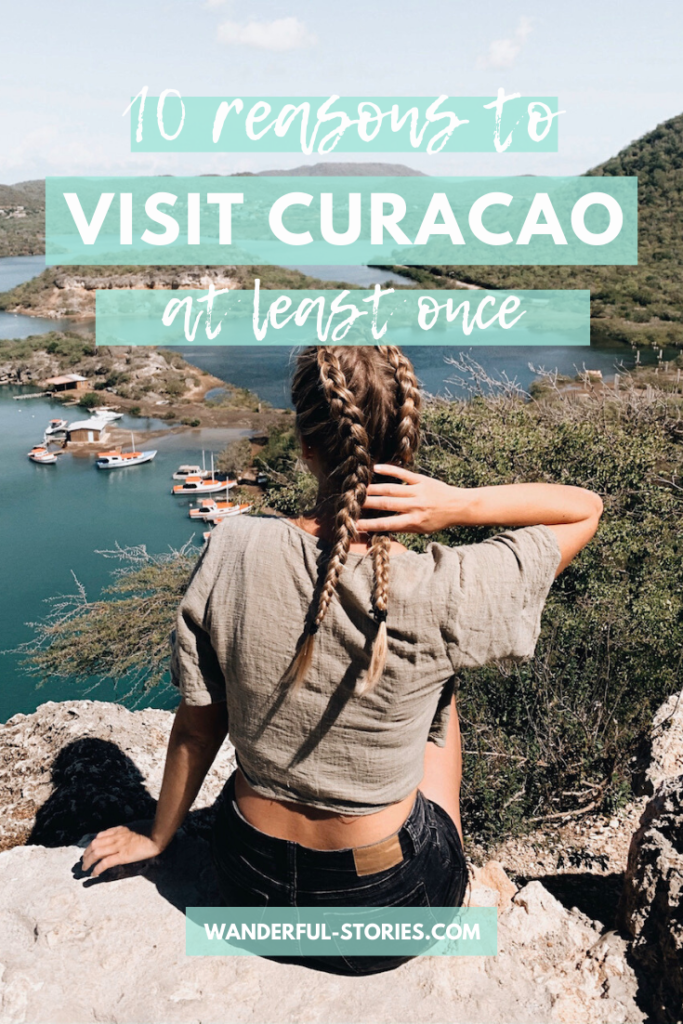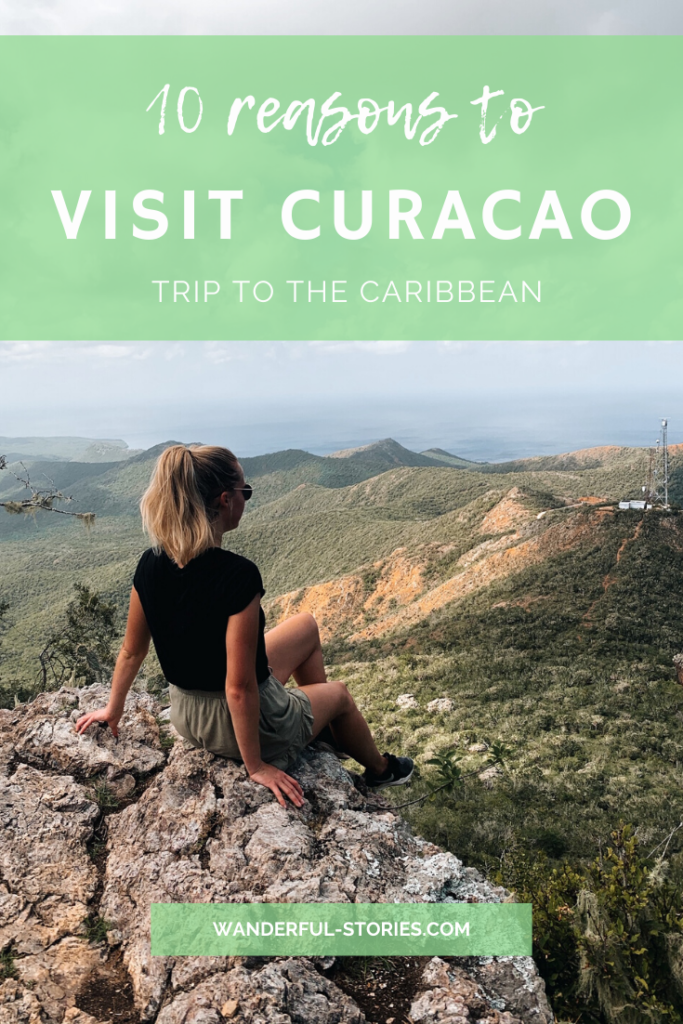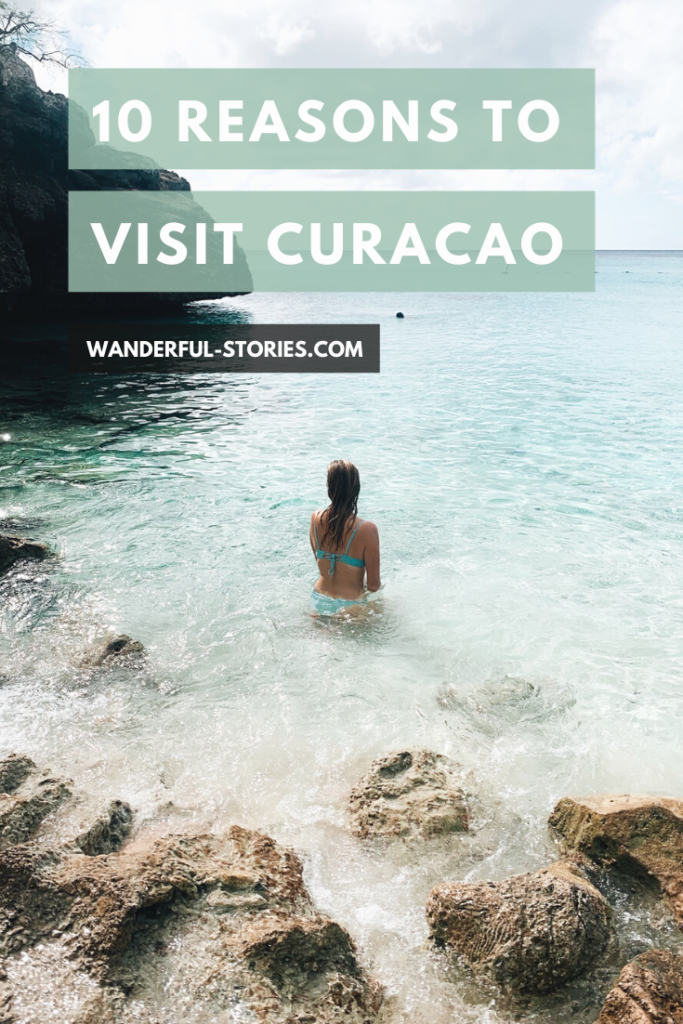 ---
You may also like…