During our trip to Curaçao, we spent one day exploring the island's capital, Willemstad. Honestly, if it wasn't for all of the gorgeous beaches calling me, I could've easily spent even more time there. The city is really diverse, the locals are friendly and there's an overall great atmosphere. Visiting this place is definitely a must-do when on Curaçao. Today, I'm showing you how we spent our day in Willemstad.
In this blog, I'm showing you my 8 favorite things to do and see across the city, as well as some practical tips to know before going. I've assembled all the spots I'm discussing in a map below. This way, you can easily have an overview of them and map out your route before going.
1. Walk among colorful houses and murals
One thing I love about Curaçao is how colorful it is. All across the island, you see houses in the most diverse, bright colors. Willemstad is no different! Perhaps with the exception of the industrial part of the city, you can find the most colorful architecture across town. We loved walking through Pietermaai, a lovely neighborhood in Willemstad. I really enjoyed strolling around the area and photographing the beautiful houses and creative murals. They give this part of the city such a great vibe!
Pietermaai was a good starting point for our day in Willemstad. There was lots of space for us to park our rental car, so we walked to the rest of the sights from there. Of course, it's never 100% safe to park your car anywhere, unfortunately (I know from experience). So, make sure you leave your car in a spot that feels good to you and take your valuables with you.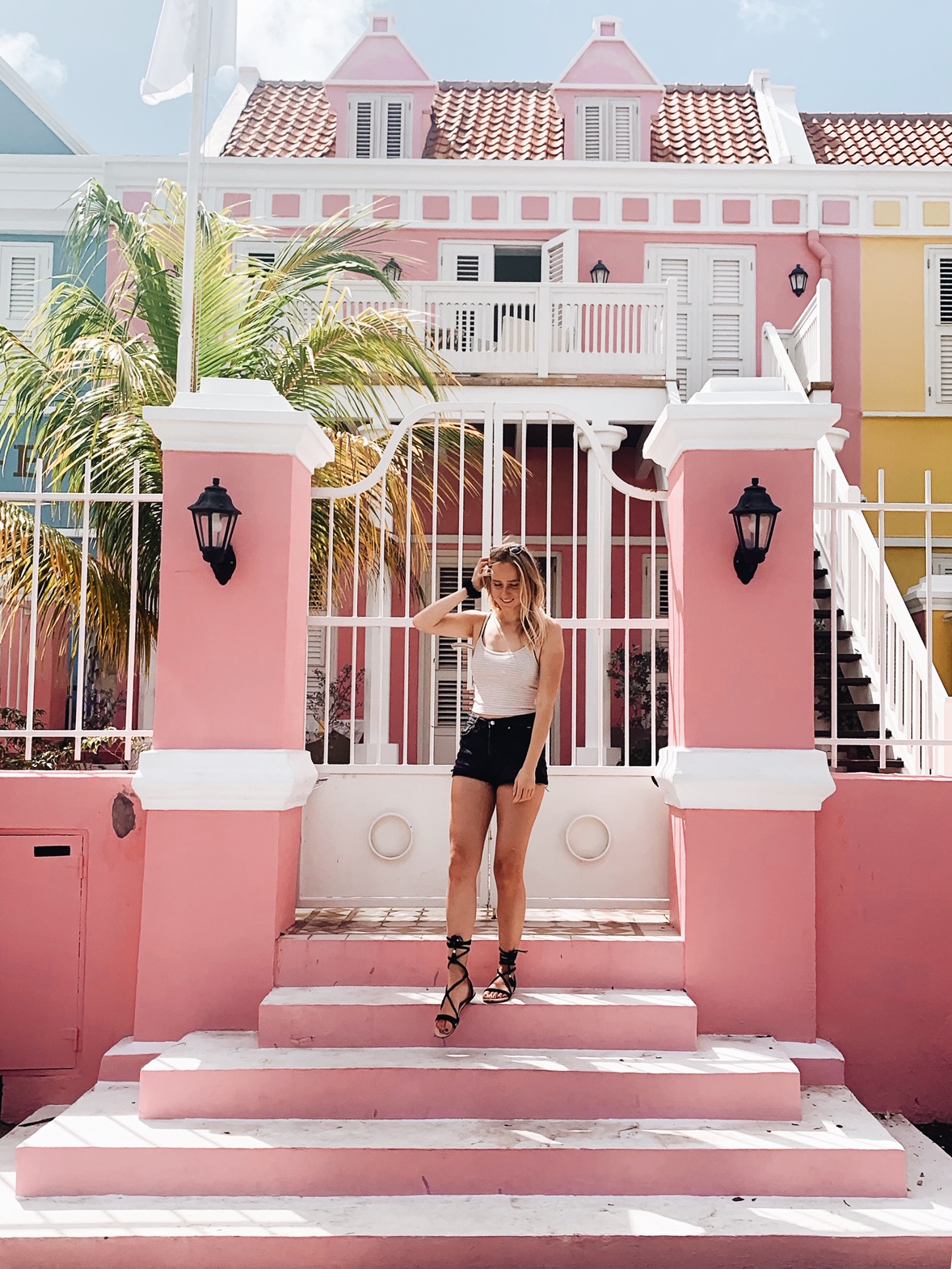 2. Visit the city's famous bridges
Among other things, Willemstad is known for two bridges: the Queen Emma Bridge and the Queen Juliana Bridge. Particularly the Queen Emma Bridge is worth a visit. Also called the "Swinging Old Lady", the bridge is the only floating wooden swing bridge in the world. The 168-meter long bridge connects two of Willemstad's districts, Punda and Otrobanda, by floating on 16 pontoon boats.
When it's time for the bridge to open, a bell rings and you get some time to finish making your way across. The bridge then swings (or floats) to one side of the St. Anna Bay. It's quite an impressive view! You can choose to stay on the bridge while it's open. However, if you do, you cannot get off until the bridge is back to normal, which can easily take 30 minutes. Don't worry about not being able to cross the bay when the bridge is open, by the way. There is a free ponchi (small ferry) to get you to the other side of town.
While you can only visit the Queen Emma Bridge on foot, the Queen Juliana Bridge was designed solely for vehicles. If you visit Willemstad by car, you'll likely cross the bridge at some point. And if you don't, you can always enjoy the view of this bridge from the waterside.
3. Stroll around the local markets
I have always loved visiting local markets when abroad. There's something about strolling past the market stands and the locals behind them that just fully immerses you in a culture. In Willemstad, you'll find several markets, such as the Floating Market and Plasa Bieu. They sell a wide range of items, from locally made products and souvenirs to fruit and veggies.
I'd recommend not going too late during the day. When we reached one of the markets in the afternoon, some parts of the place had already been taken down for that day. Luckily, there were still plenty of stands for us to browse. But if you can, go a bit earlier to avoid this mistake.
4. Go shopping
I must admit that I was so overwhelmed by all of the beautiful culture and color I was seeing in the Willemstad, that I did not at all expect there to be a lot of stores in the city. But there are – totally in Curaçao style, of course. You find many shops in the most beautiful, colorful buildings. It just makes the experience of strolling past the stores even more enjoyable!
From global brands like MAC and Pandora to local boutiques, there's something for everyone. Of course, there are also plenty of souvenir shops, if you're looking for small items to bring home. So, if you like to go shopping when traveling, definitely don't miss out on this during your day in Willemstad.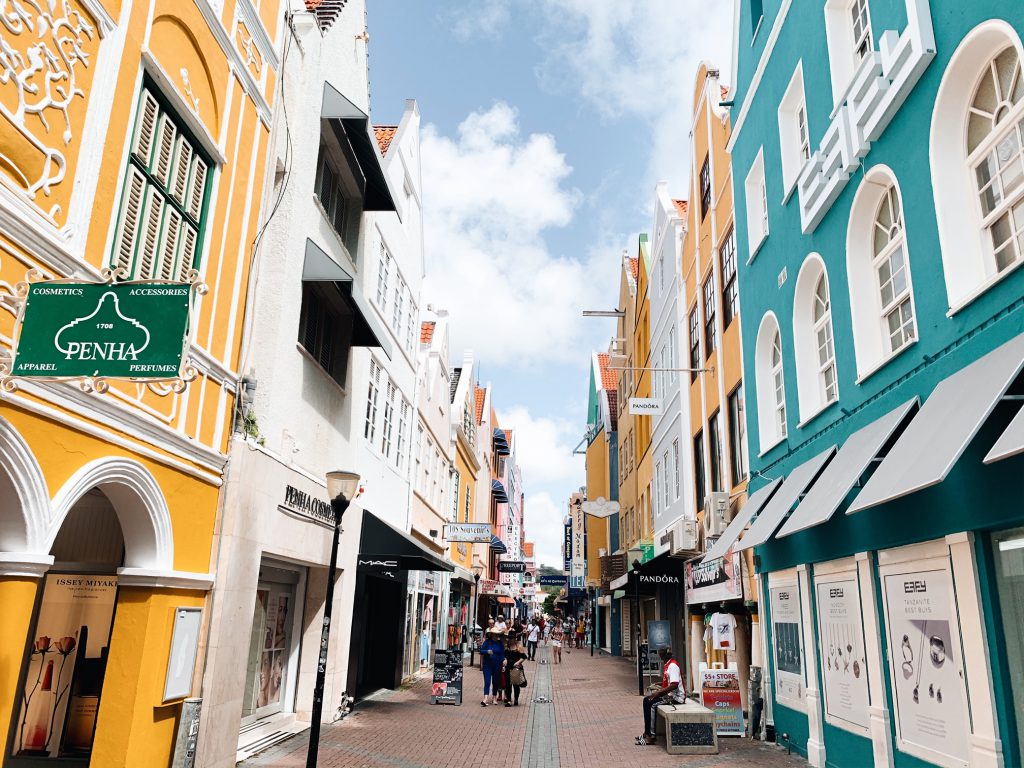 5. Enjoy the waterfront
One thing I really loved about Willemstad is the fact that the city is right next to the Caribbean Sea. As if the colorful buildings weren't enough, seeing and hearing the waves gives the city even more of an island vibe. Besides the ocean, you can also enjoy the view over the St. Anna Bay, with the bridges and even more colorful houses in the backdrop.
I'd recommend taking a stroll on the Plaza Piar, a cute little tropical boulevard, and walking along the Handelskade. If you want, grab something to eat in one of the local restaurants by the water and enjoy the view. You can even spot the ocean on many spots throughout the city, just by looking between the colorful buildings.
6. Grab a bite in one of the restaurants
What better way to get to know the local culture than by eating and drinking the local specialties, right? You'll find lots and lots of small restaurants and cafes throughout Willemstad. I'd describe Curaçao's cuisine as a bit of a mix between Dutch specialties, Indonesian staples and European dishes. But honestly, you really can see influences from across the world on the menus. Most dishes will be based on meat or fish (you'll often be presented with the catch of the day), but there are usually also vegetarian options.
In Willemstad, we had a quick lunch at Iguana Cafe. This place is right by the waterside, giving you a great view of the Queen Emma Bridge and the colorful buildings on the other side of the water. Although the food (in my opinion) wasn't anything too special, the atmosphere is good and you can enjoy free wifi and cool air while you're there.
Just as much of a foodie as I am? Check out my post on the best places to eat and drink around the island!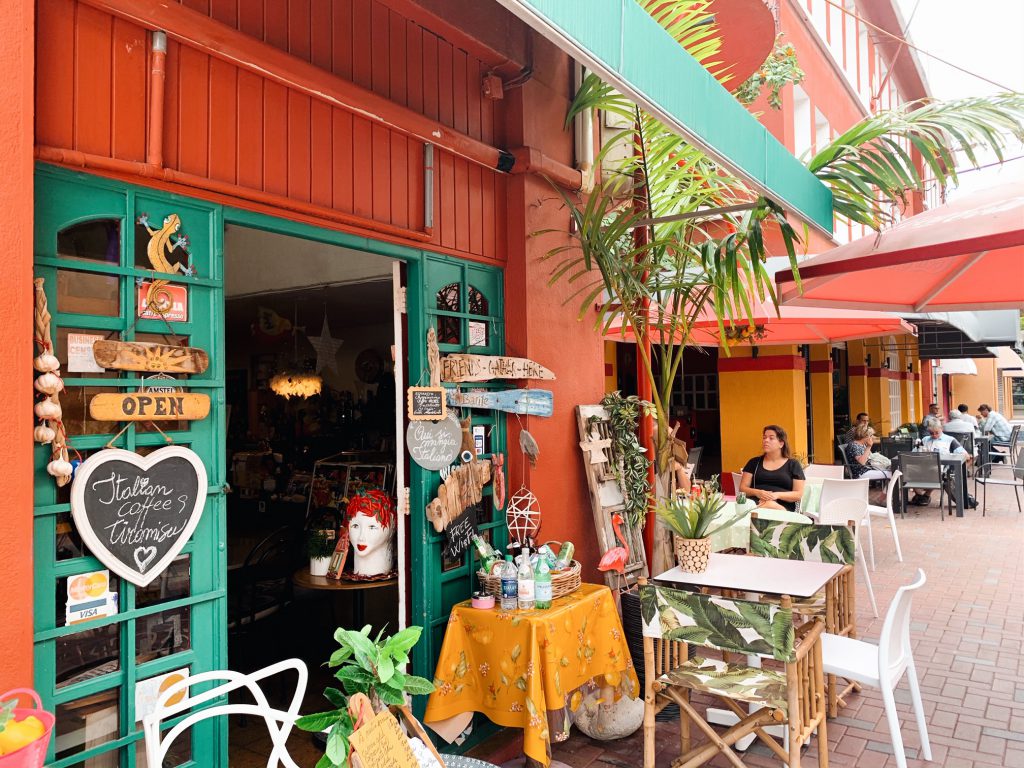 7. Visit the CURAÇAO and DUSHI letters
I know, it's one of the most touristic things you can do in any city, but not any less fun: visit the CURAÇAO and DUSHI letters. You can find the giant signs in Queen Wilhelmina Park. They're close to the Queen Emma Bridge and the Pietermaai district, so you might as well take a picture with them for that ultimate holiday feel!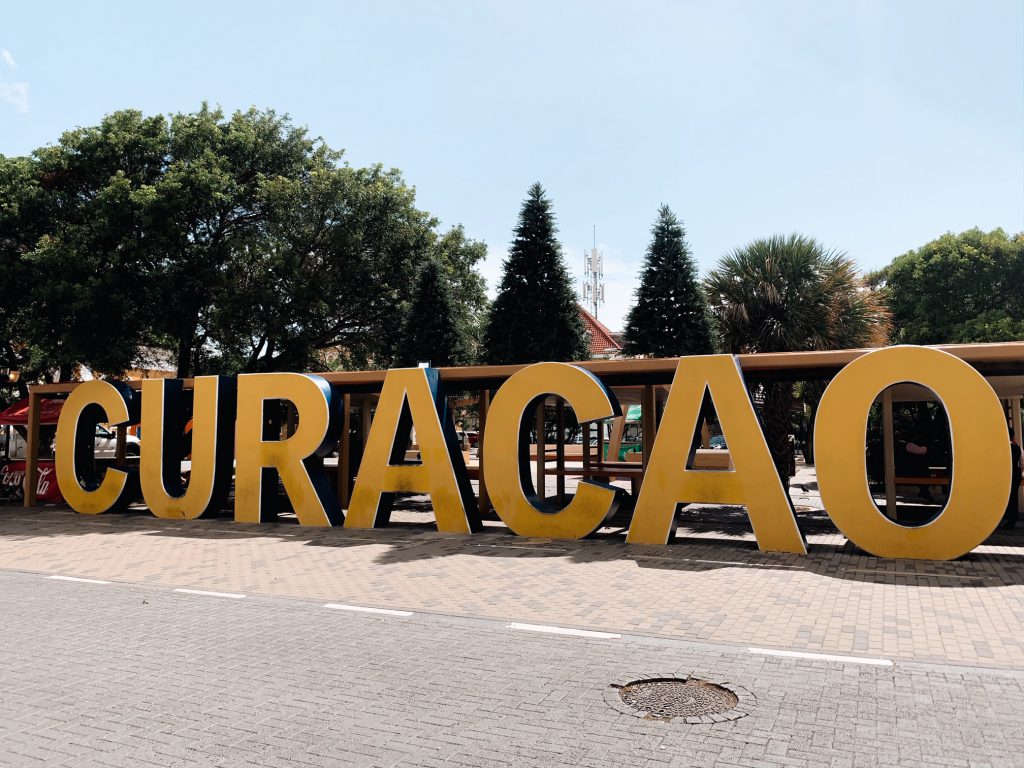 8. Emerge yourself in the local culture at night
I felt like I had experienced the local culture by getting a taste of the tropical vibes when traveling around the island. Yet being in Willemstad by night gave me a peek into a whole other aspect of the culture. When we walked to our restaurant on one of our last nights in Curaçao, we unexpectedly came across music and festivities at the Brionplein. There was such a great atmosphere, with musicians, dancers and both locals and tourists having a good time. It was a completely different experience from our day visit.
During your one day in Willemstad, I'd highly recommend sticking around until the sun has gone down. Find a nice restaurant to eat (such as De Gouverneur, one of my favorites) and experience everything the city has to offer by night. Of course, as goes for visiting all unknown cities at night, be careful and take certain precautions. Avoid walking (alone) through certain districts, be mindful of where you park your car and be aware of possible pickpocketers.
If you want to know what's happening at the Brionplein during your stay, have a look at this event calendar.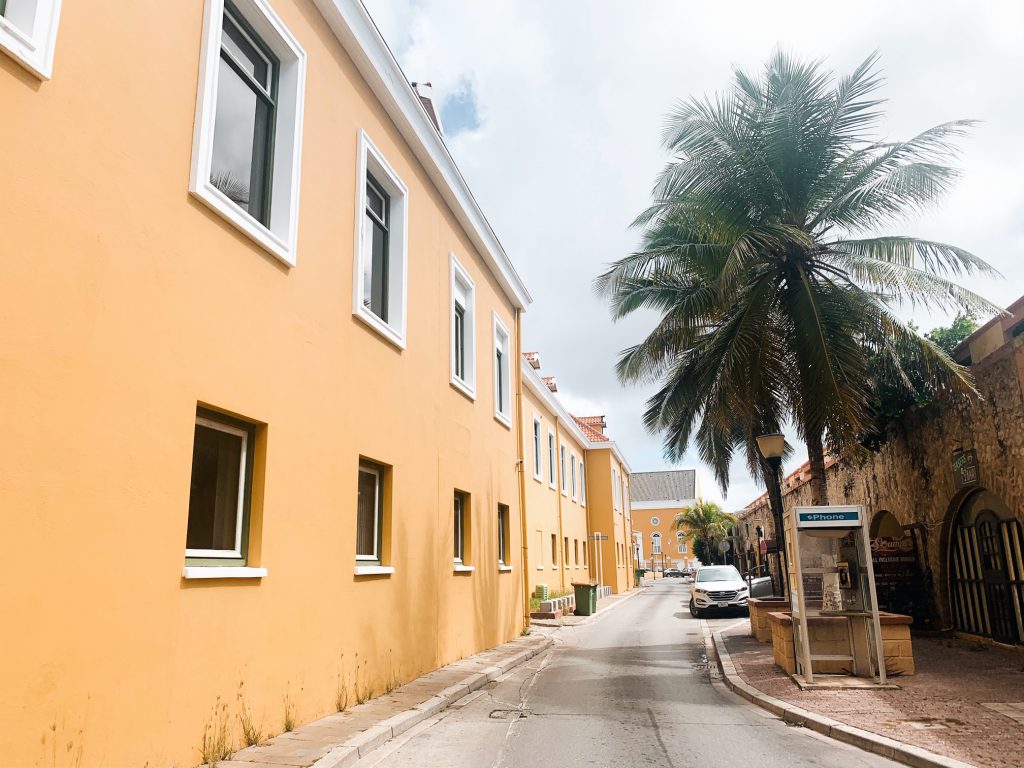 One day in Willemstad: know before you go
Getting around the city
Getting around in Willemstad is easy: just walk! The city is not that big and you can easily reach all of the spots I've mentioned here on foot. If for any reason you are physically unable to walk these distances, there are other options. I have seen bus stops in the city, although I've heard that public transport is not very reliable around the island. So if you prefer not to walk, I'd recommend the use of a rental car or taxis.
Currency
Just like on the rest of Curaçao, the official currency in Willemstad is the Antillean Guilder (ANG). The current conversion rates (December 2019) are 0,53 EUR / 0,58 USD / 0,44 GBP for 1 ANG. However, USD are also generally accepted. Especially in Willemstad, I found that restaurants and stores will use dollars to indicate their prices. Before you buy something, make sure you check to see what currency the price is in, to avoid unpleasant surprises. 😉
Languages
The official languages of Curaçao are Dutch, English and Papiamentu (Papiamento), though you'll also find some Spanish here and there. Being Dutch, I experienced that most locals would speak Dutch to me pretty much everywhere on the island, except for in Willemstad. There, the diversity in languages spoken by locals was larger and I found myself speaking mostly English.
What to bring
One thing you really can't forget to bring on your day in Willemstad is any type of camera. There is so much beautiful stuff to see and capture! Also make sure you bring sun protection items, because Willemstad is hot and humid, just like the rest of the island. Bring sunscreen, sunglasses and perhaps a hat. Personally, I also always carry around an insulating bottle with cold water in my bag to stay hydrated. Besides that, just bring along all the things you'd normally take on a city day trip.
With these highlights and tips on spending one day in Willemstad, you should be all set to go out and have a great day! Of course, there are so many more amazing things to do in the city. I would've loved to spend some more time exploring them all. Did you visit Willemstad? What are your favorite activities and recommendations for the place?
Some links in this post may be affiliate links, meaning I earn a small percentage of any purchase made. They're at no extra cost to you, but allow me to keep creating new content for you guys. Of course, you're free to use any other link!
Liked this post? Save it for later!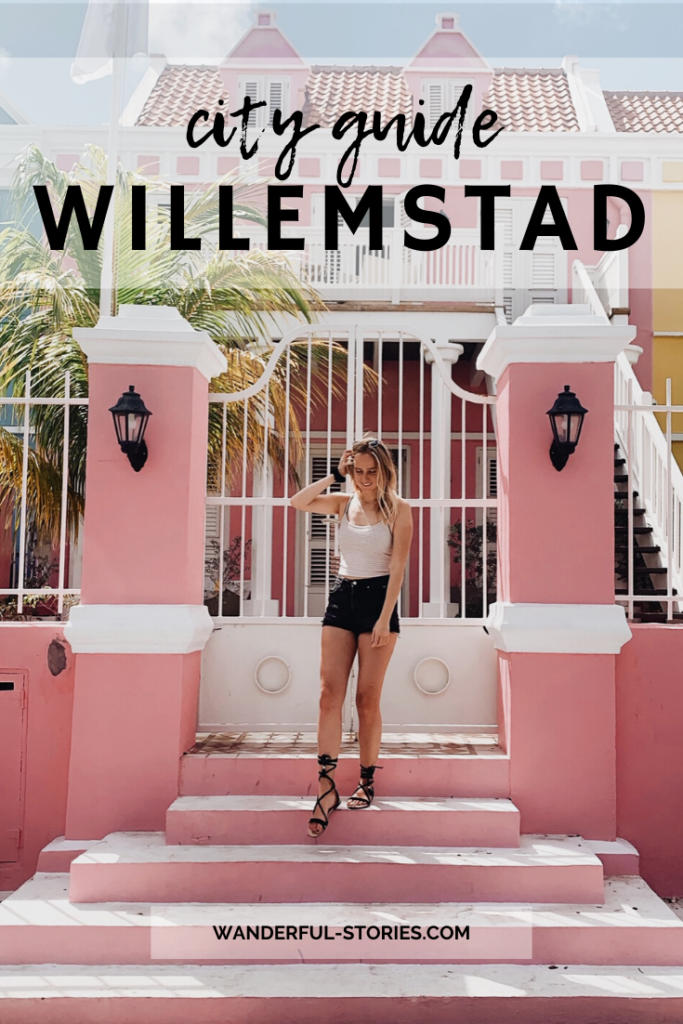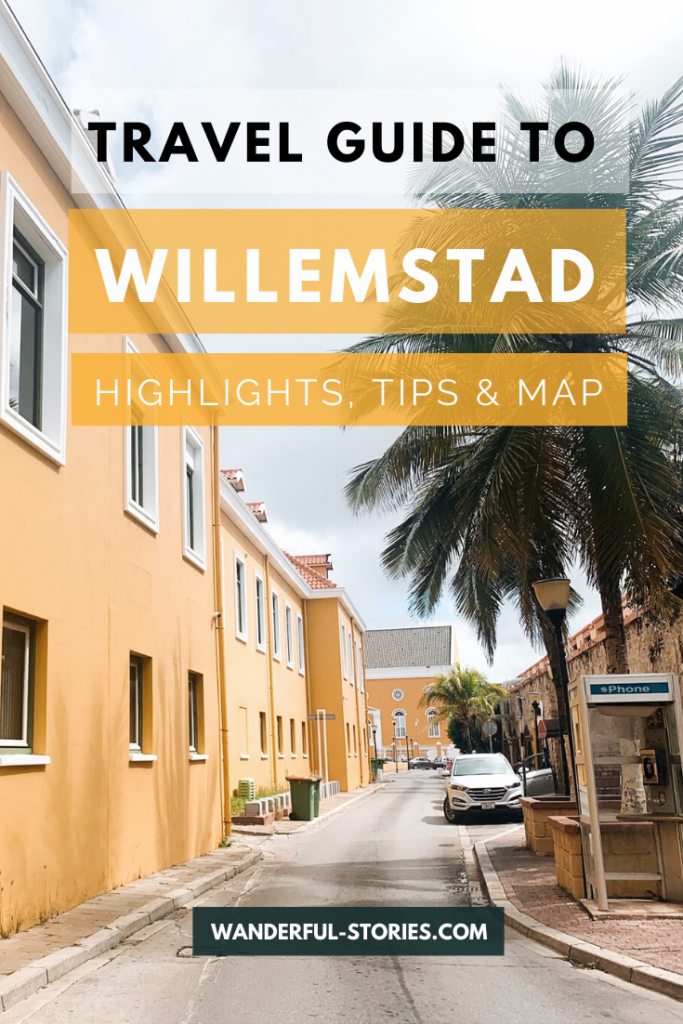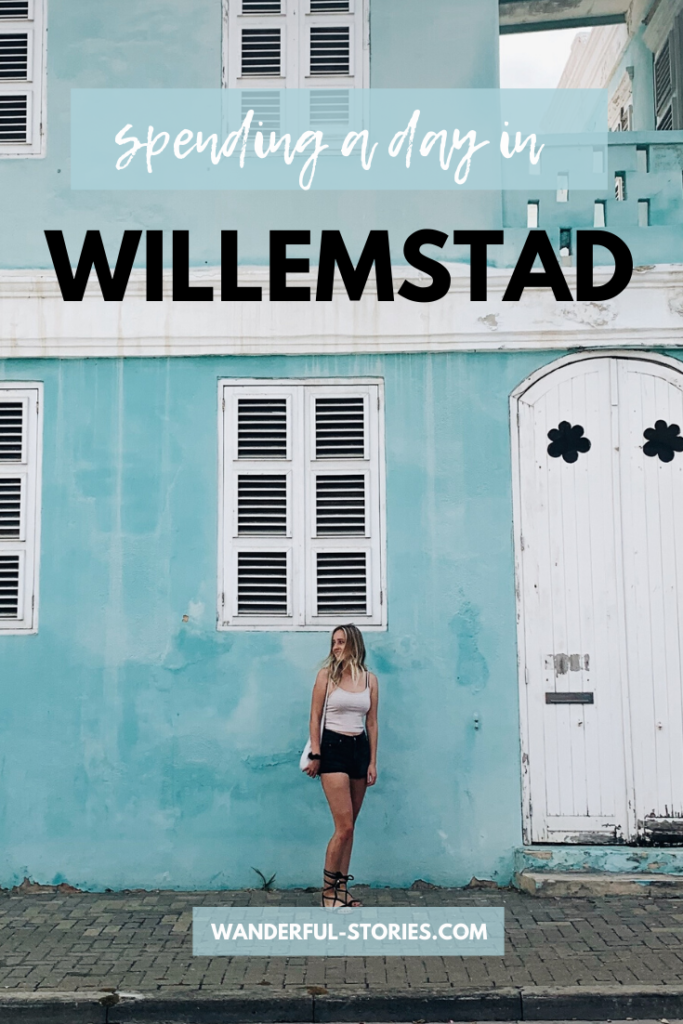 ---
You may also like…