Aloha from Hawaii! I'm very excited to have arrived in a new country. As much as I love New Zealand, I felt like I needed a break after spending three months there; I'd been working a lot and the weather was getting a lot colder. So, what better way to have a change of scenery than going to Hawaii! In this post, I'm showing you everything we did exploring the island of Oahu.
We booked a trip for 18 days in Hawaii, before we would fly off to another destination. We really wanted to make the most of our time there and see as much as possible. So, we decided to visit three of the six main islands in that amount of time. I know, that's some optimistic planning right there.
Of course, we 'planned' everything completely according to our super last-minute style. We only booked a single plane ticket to one island, one camping permit and one rental car. We brought our own tent and the very minimum amount of camping gear. Basically as much as we could fit in our backpack while still being able to carry it (barely).
On Saturday, April 20 I said a temporary goodbye to our beloved car, which we'd safely dropped off at a long-term parking spot. We then jumped into a plane at midnight, which would arrive at Honolulu International Airport on Oahu in the afternoon (one entire day earlier, such a strange feeling). In the plane, we were greeted in style by the flight attendants from Hawaiian Airlines, who were wearing outfits with flowers. On the little screens in the plane, three guys were playing Hawaiian guitar music and a woman was performing a dance. It was everything you'd ever want when flying to Hawaii, haha!
First things first: beaches
Ahh, I was so excited to go and explore some beaches! Whenever I thought of Hawaii, the first things to pop up in my mind were beaches: beautiful white sand, clear blue water… So, naturally, the first thing we did when we woke up the next morning was head out to some of the beaches we wanted to visit.
First up was Lanikai beach, which did not disappoint. Gorgeous palm trees, clear water, soft sand and a lot of fun little boats on the beach. This has to be the ultimate holiday feeling. Naturally, I've tried to visit as many beaches as possible in our three full days on the island. As much as I want to show you every single picture I took of them, you've probably got other things to do today 😉 . So, instead, let me show you all of my favorite ones here (including turtle swimming adventures!).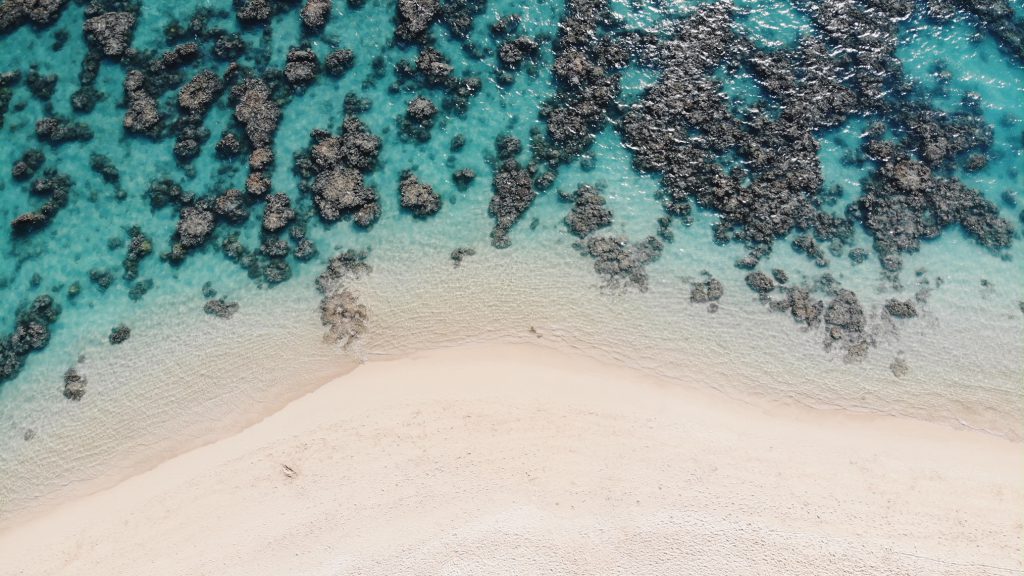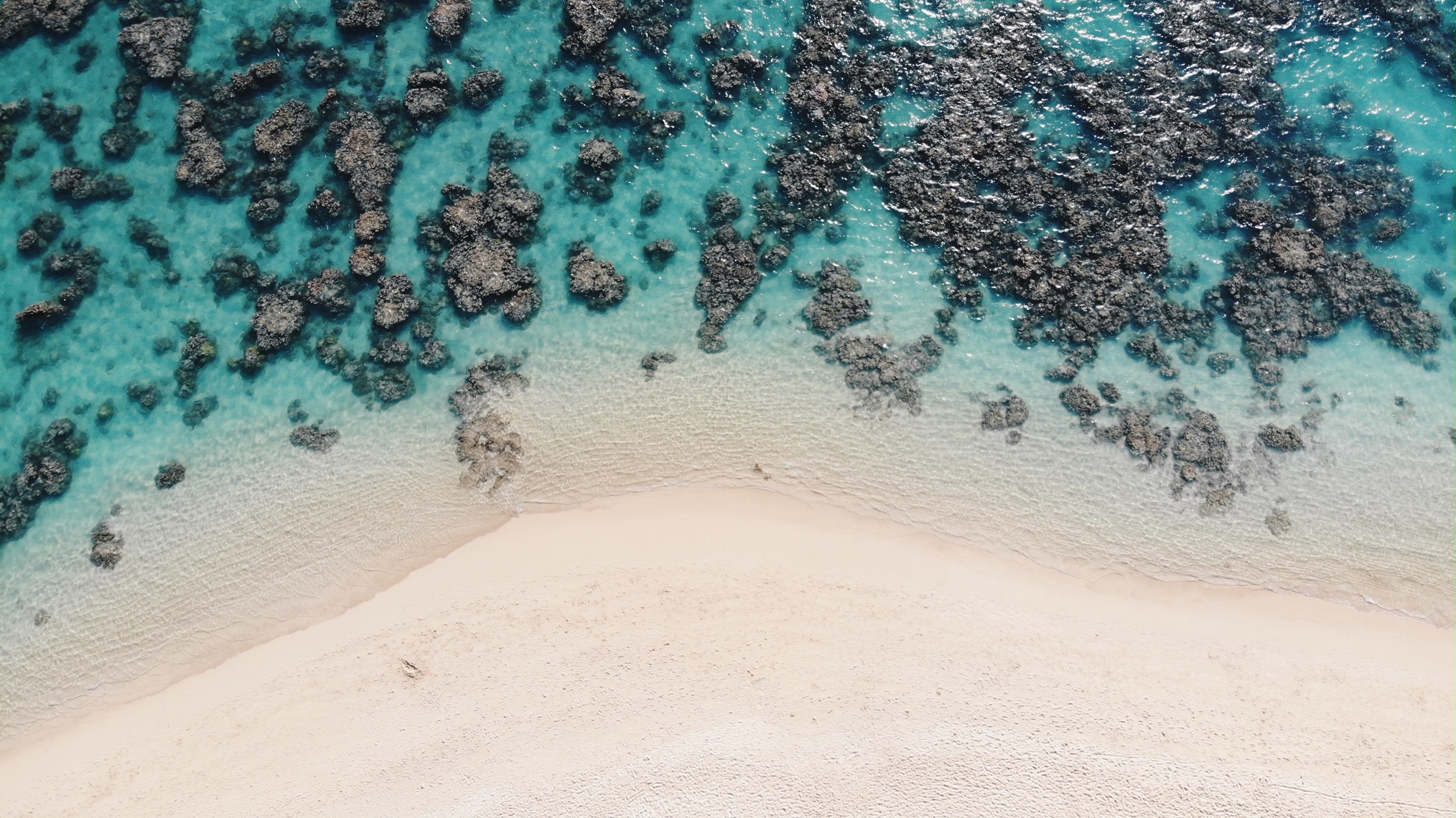 Hiking Diamond Head & Koko Head trails
I love, love hiking. Okay, I definitely have moments where I don't love it. For example, when it feels like 40 degrees Celcius, the sun is burning on my head, I forgot my lunch and I have to walk uphill for three more hours (yeah, I'm talking about you, Ben Lomond). But generally, I like being active and not sitting in a car or lying on a beach for once (guilty). So, I knew I definitely wanted to do some hiking in Oahu.
Ultimately, Frank and I ended up going for the Diamond Head hike and the Koko Head trail. The former was pretty easy, the latter… hmm, not so much, as it was 1000+ steps up a steep hill. But both offered us some incredible views over the island and were a great way to explore Oahu!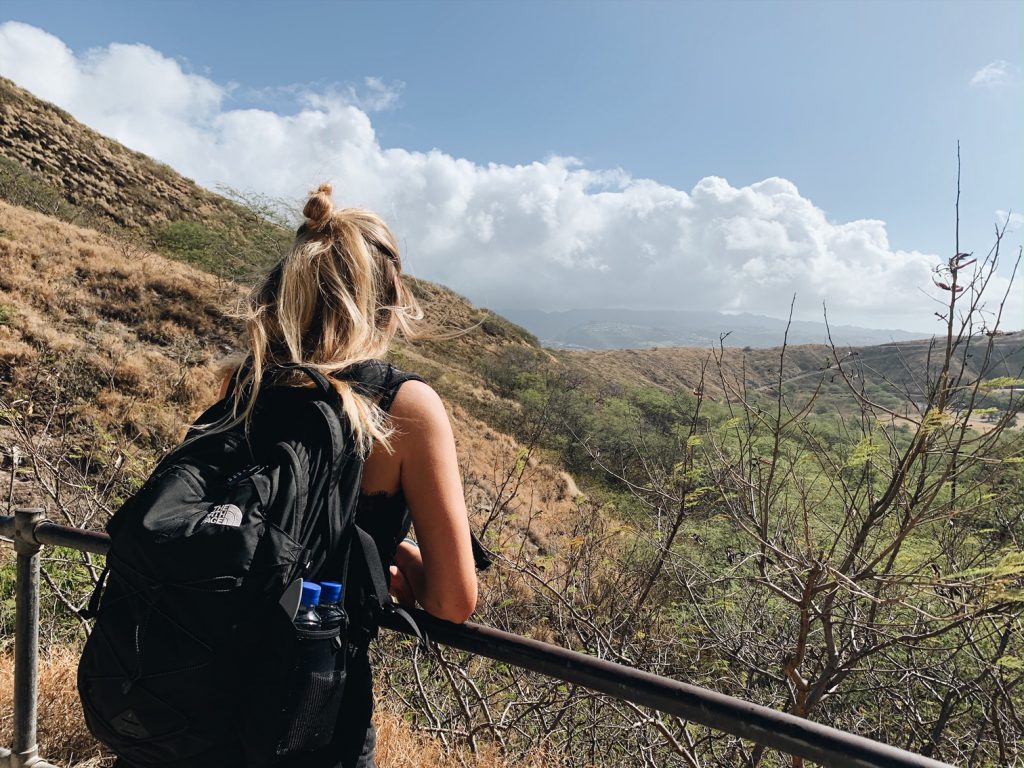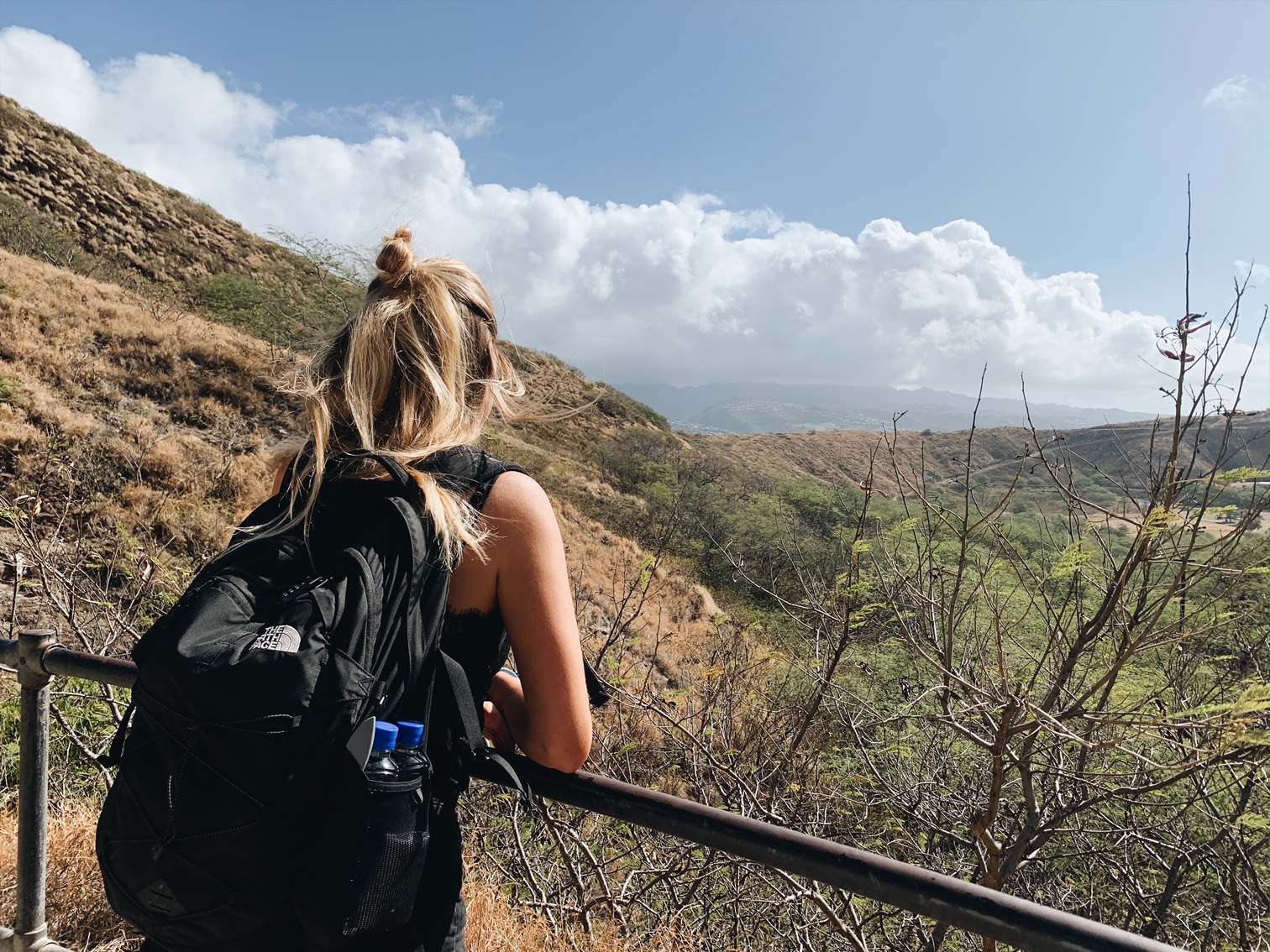 Visiting Ho'omaluhia Botanical Gardens
One thing I couldn't skip in exploring the island of Oahu is the Botanical Gardens. Ohhh, this place is gorgeous! When researching the best things to do during our short time in Oahu, I'd seen pictures and fell in love with this place. So, naturally, I was super excited to go. I know, I'm excited about everything – I mean, it's Hawaii!
We'd driven past the Botanical Gardens a few times, and every time, I was amazed by 1) the lush, incredible green nature and 2) the climate we would find ourselves in. The funny thing about Hawaii is that the weather changes constantly. One minute, you're driving in one part of the island and the entire sky is one big cloud; the next it's a perfect blue sky with nothing but sunshine. Every time we'd pass Ho'omaluhia, it seemed a tropical thunderstorm was coming.
When the day finally came to visit the gardens, I couldn't wait! Through the garden runs a road, allowing you to drive your car through the pretty big park. I was amazed to see that the road began on a pretty regular street. All of a sudden, it seemed we stepped into an entirely new world! We followed the road, which let us deep into the forest, filled with the most beautiful tropical plants.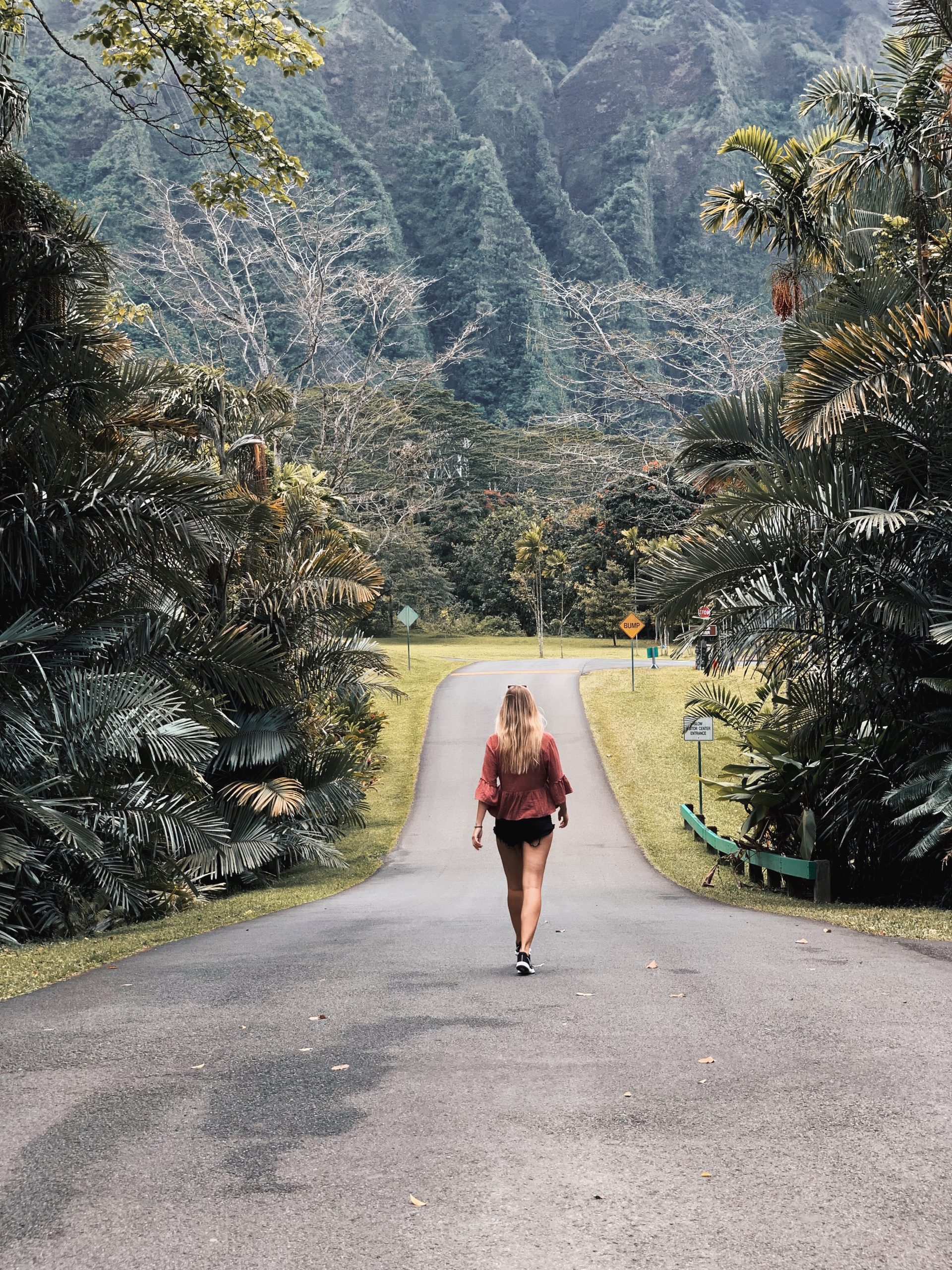 Birthday celebrations
During our first few days in Hawaii, I turned 24. What an incredibly lucky coincidence! (Not at all actually, I could not face going to Hawaii one week later and not being there on my birthday, haha). I had the best time celebrating my birthday on this island. We did a little bit of everything: hiking, exploring, shopping, going to the beach and of course getting some good food. So, it was the ultimate day of exploring the island of Oahu!
Our accommodation
We were planning on camping in Hawaii, to keep the costs of spending three weeks there as low as possible. Unfortunately, things didn't quite happen according to plan. We'd booked and paid for a permit, put down our tent on a busy campsite and left if there, locked and well as we explored the day. Yep, you guessed it: our tent was gone when we came back. A whole lot of trouble, a police report and a night in a hotel later, we decided to not go for the camping option for the rest of our trip. Rather, we were gonna stick with the more expensive hostel/hotel option. Still, this minor incident could not ruin the great time we were having on this beautiful island, though.
Our three days exploring the island of Oahu flew by! I've seen so many amazing views, done great hikes and spent time on some of the world's most beautiful beaches. Planning your trip? Don't forget to keep an eye out for the rest of my Hawaii blogposts. I'll discuss everything from Oahu's highlights to the perfect short-term itineraries and even my tips for camping in Hawaii.
Liked this post? Save it for later!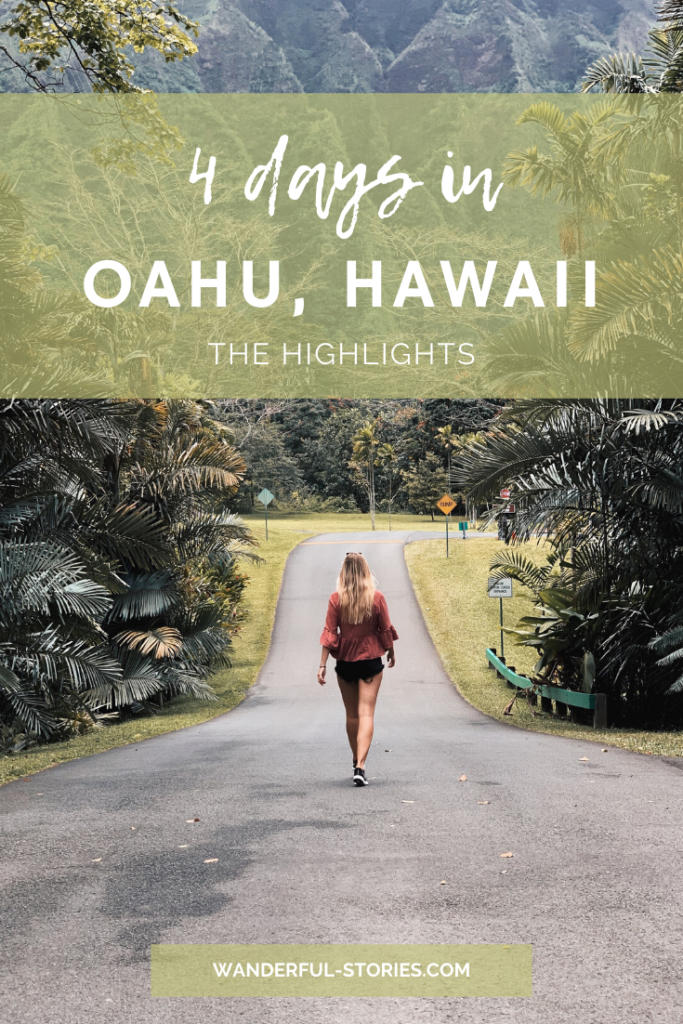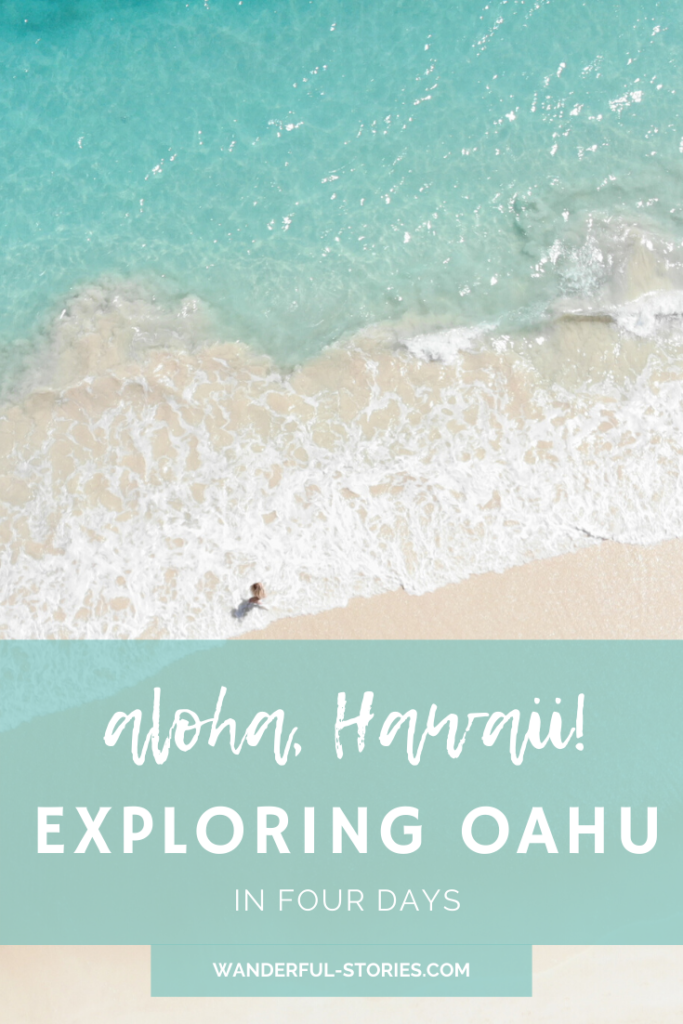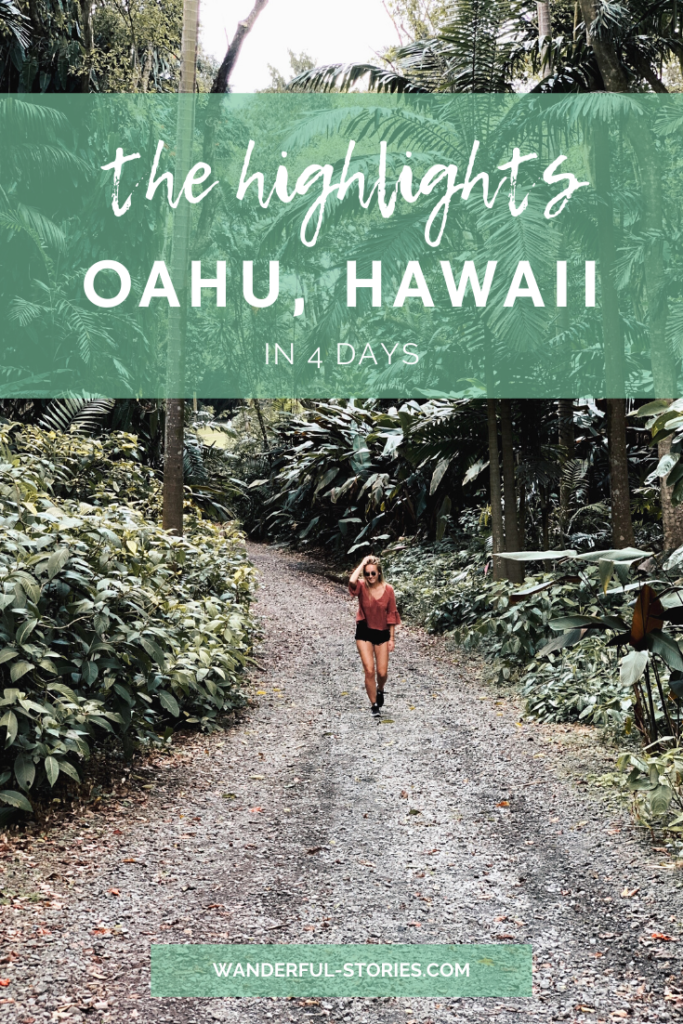 ---
You may also like…