A road trip in New Zealand is one of the ultimate items to put on your travel bucket list, if you ask me. Driving across the country, you'll see the most beautiful things this world offers. Volcanic landscapes, beautiful beaches, ice-cold glaciers, incredible hikes and unique wildlife – New Zealand has it all. Visa? Check! Itinerary? Check! Let's start packing! With this ultimate New Zealand road trip packing list, you'll have all the essentials you need.
1. Sleeping items
What you need in terms of sleeping essentials will depend on the type of accommodation you're staying in on your trip. If you're planning on sleeping in an Airbnb every night, you may not need much. Some camper vans may be fully equipped, too. But in other cases, like when you're building your own van or are sleeping in a tent every night, you may need to get a lot of stuff. Don't worry, besides bringing stuff from home, you can buy from other backpackers in hotels or online in Facebook groups. But my favorite option is to visit both Kmart and the warehouse, two cheap stores that offer anything you could need on your road trip in New Zealand.
In those cases, sleeping items you definitely need to for your New Zealand road trip are:
2. A warm sleeping outfit
Okay, this is technically sleeping stuff, but it's so important I had to mention it separately. Also, I couldn't really call it a pajama because, well, it's so much more complex than that. Really, it truly is an outfit. I've spent nights with three layers of clothing on. Shirts, leggings, a pair of joggers, hoodies and hats, all while sleeping in a sleeping bag with an extra blanket on top.
If you're doing some form of camping, whether in a tent or in a car, you'll want to have enough warm stuff for the night. Unless you're in a super comfy heated camper van or sleeping in a hostel, you're gonna need to pack lots of clothes. And don't be fooled by warm weather: I've had the nicest summers in New Zealand that were followed by some of the coldest nights – especially when it's a clear sky.
Some items that really save the day are thermal underwear and a good hoodie. And again, don't be afraid to layer with clothes you're already bringing. 😉 You might not always need it, but there's a good chance you will.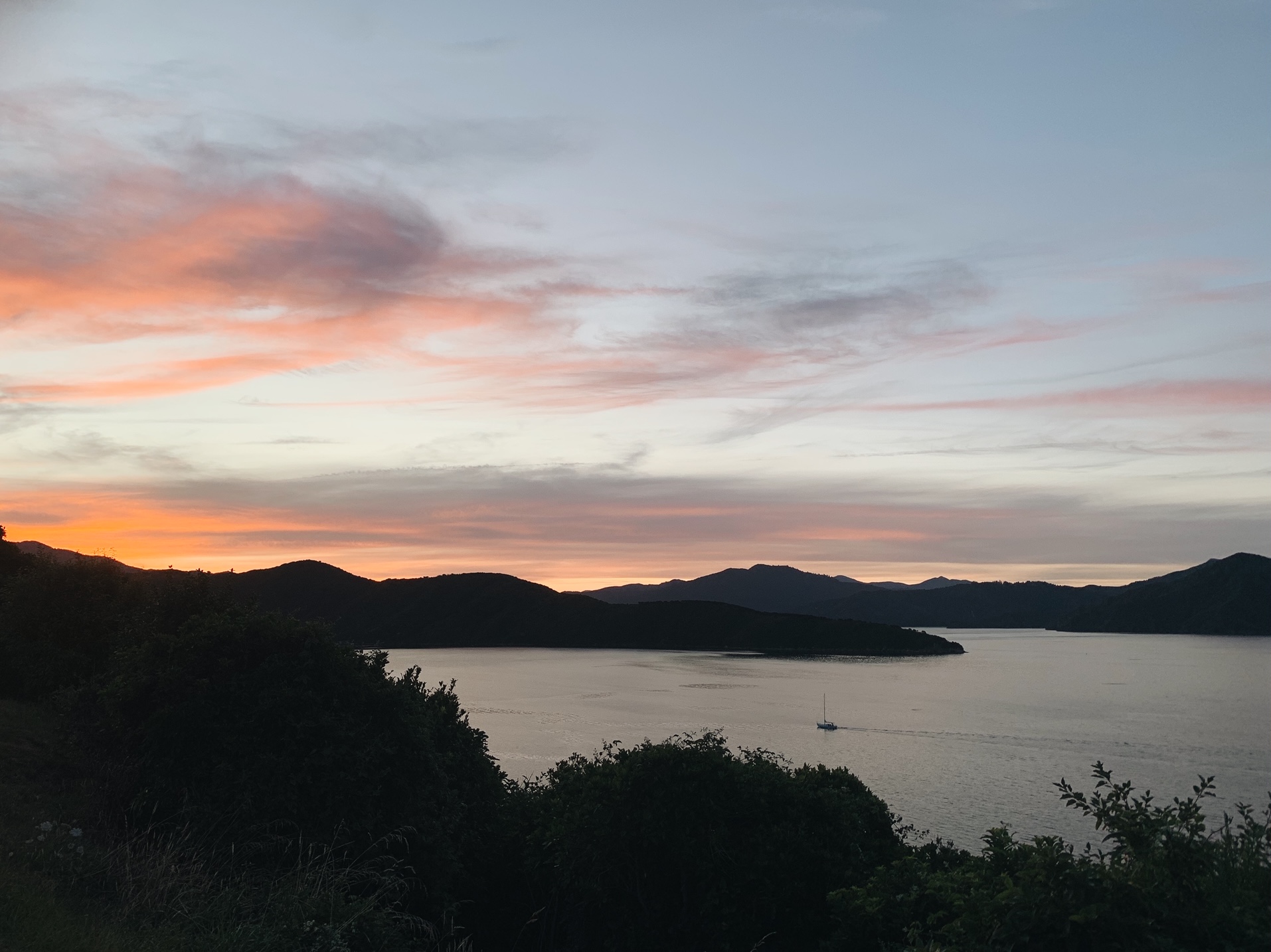 3. Cooking gear
Cooking your own food is not only fun, but it's also a great way to save money on your New Zealand road trip! What kind of cooking gear you need will depend on where you're planning to stay the nights. You'll especially need cooking gear when camping. How many things you need to get, may also depend on the kind of campsites you're staying. Holiday parks and expensive campgrounds often offer something, but it's definitely not a complete package, nor is it always free.
So, I'd recommend always bringing the following stuff:
Additionally, you may want to get a little gas stove for cooking on. If you want, you can even bring a small and lightweight backpacking stove with you in your suitcase. Just connect it to a gas cartridge and you're ready to cook! If you're planning on buying lots of foods that need cooling, you can consider getting a cooler at a Kmart or the warehouse. They're cheap, plus by not always having to throw out leftovers, you'll end up saving lots!
4. Good hiking shoes
Shoes that are suitable for hiking are a must when visiting New Zealand. Both of the islands are home to many incredible hikes. And the best thing: there's something for everyone, no matter what you like and what your level of fitness is. Some of my favorite New Zealand hikes are the Tongariro Alpine Crossing (North Island) and the Roys Peak and Ben Lomond tracks (South Island).
For lots of the day hikes (up to 6 or 8 hours or so), you'll be fine on decent sneakers. I always wear a pair of Nikes and I've never had any problems on them in New Zealand.
However, if you're planning on doing the more tricky hikes, or are considering doing a multiple-day track (highly recommended!), you'll be better off with a pair of proper hiking boots. They will give you so much more support and comfort, and they have better grip and stability on various types of terrain and in various weather conditions.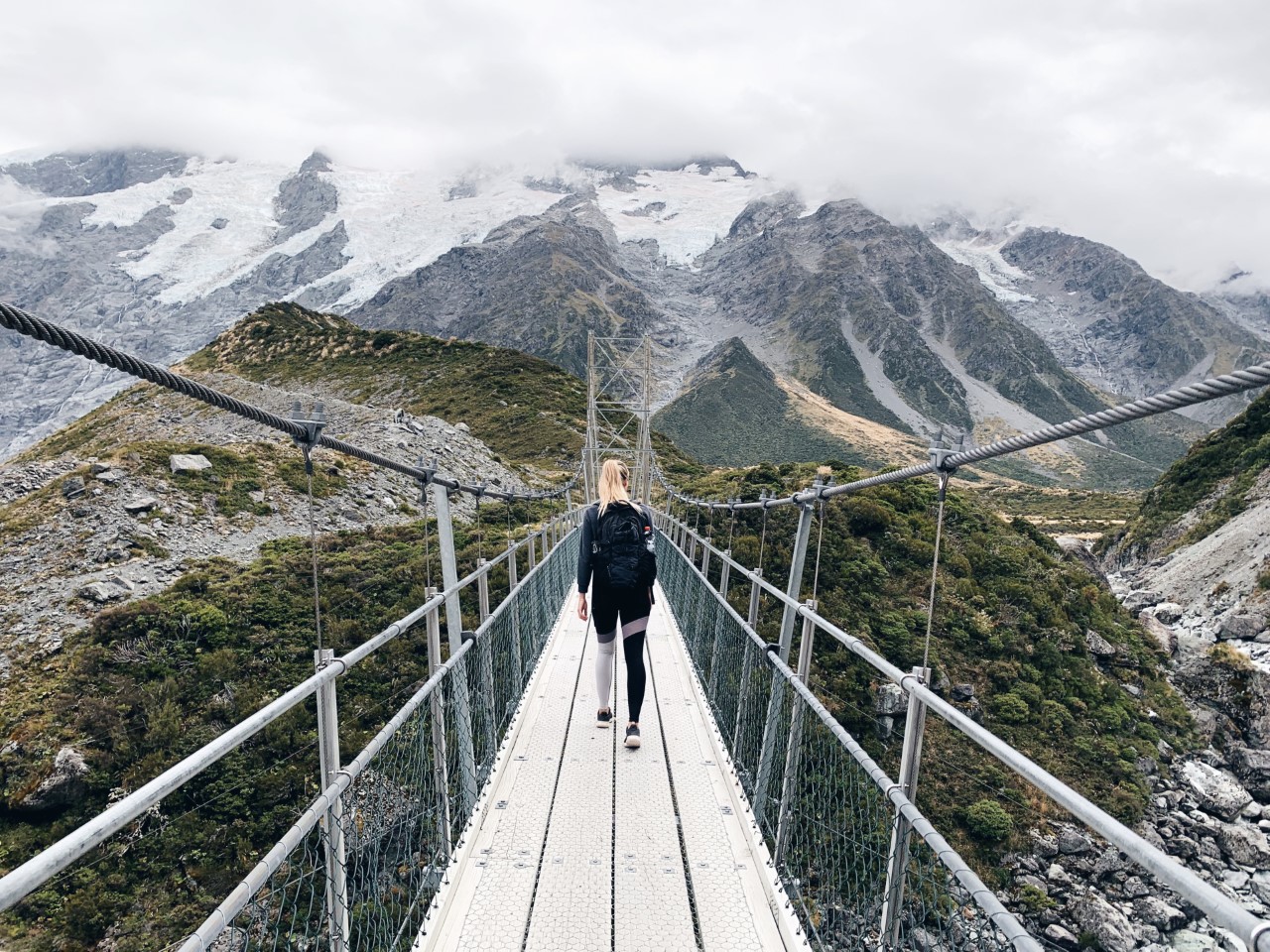 5. A warm wind & rain proof jacket
New Zealand temperatures can vary greatly depending on the time of your visit. However, there's one item of clothing I can recommend for you to take no matter when you arrive in the country: a good jacket that's warm and resistant to wind and rain.
Yes, even if you're visiting in summer! New Zealand is a super diverse country (which is honestly one of the reasons I love it so much). This means that you can have a bikini day on a gorgeous beach at one moment, and get caught in a rain downpour the next. And even in summer, the peaks of mountains you're hiking are often cold – like the famous and incredible Tongariro Alpine Crossing. Or maybe you're visiting the cold glaciers or the moody and stormy Milford Sound. In those moments, you'll be glad you brought a good jacket.
6. Swimwear
It may sound strange – especially if you're visiting in winter – but swimwear is another essential item on your New Zealand road trip packing list. Don't be fooled by the pictures of mountains and glaciers you see everywhere. New Zealand is also home to lots and lots of incredible beaches. How about hiking in Abel Tasman National Park and going for a swim in the ocean on a totally isolated beach?
Besides beaches, another activity you'll want to bring a bikini for is visiting hot springs and spas. There is lots of geothermal activity all across New Zealand, so you'll find a lot of natural hot springs and pools. Visiting them is definitely something to put on your bucket list, both during the summer and winter season!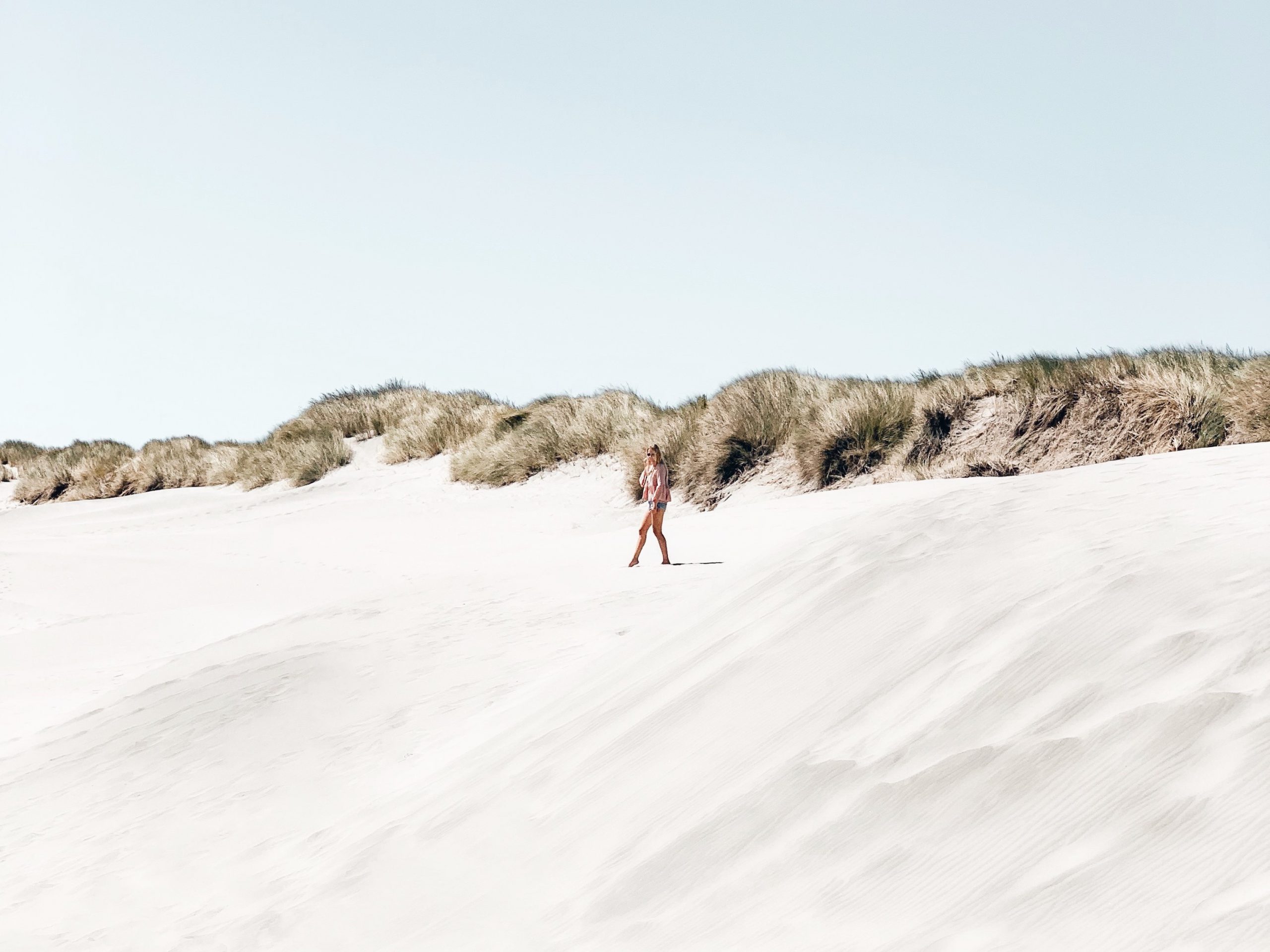 7. Chargers
Next is one of the most important New Zealand road trip essentials: chargers! They can be quite easily overlooked, but the truth is it isn't always as easy to charge your phone and cameras on a road trip.
There are three chargers I really couldn't go without on my New Zealand road trip. (Of course, if you have any specific equipment like a camera, laptop or even an electric toothbrush, don't forget to bring those chargers, too!)
On that note, depending on your country of origin and the devices you plan to bring, you may also need a voltage converter. This makes sure devices and power outlets with different voltages become compatible and preventing damage.
8. A (filtering) water bottle
A good reusable water bottle (or a few of them) is such an essential on your New Zealand road trip packing list. You'll need lots of drinking water on the road and it's a shame to buy lots of plastic supermarket bottles. Not only for the environment, but also for your NZ budget!
So, do you need a filtering bottle? It depends on where you're staying (I know, again!). If you have plenty of opportunities to fill your bottles with tap water in Airbnbs or high-end campgrounds, you'll be fine with a regular water bottle. If you're staying in cheap or free campgrounds, I'd recommend a filtering water bottle or even a purifying bottle. With those, you'll be able to drink the water available in a lot of places (though not always, so pay attention to the water quality signs).
Extra tip: I also recommend buying something to store non-drinking water in. This can be a big container from Kmart or a 5L water bottle from the supermarket you reuse. You may be in spots where you need water for cooking, washing your face or anything else. Lots of water that's not suitable for drinking is fine for this kind of stuff. But again, do make sure you always read the signs informing you on the water quality.
9. A good insect repellent
I wish I didn't have to tell you this, but you're gonna meet a lot of not so fun friends: insects. Expect to encounter a lot of mosquitoes and – even worse – the little demons that are called sand flies.
You'll especially find them near rivers, but also in totally unexpected spots. Luckily, not every place is filled with them; it's very dependent on where you are and what season you're traveling in. However, there's probably no real avoiding them. At one point, my ankles were just covered in red bites that itched like crazy and took months to truly disappear.
So, one of the most essential items to bring on your road trip is a good insect repellent. Unfortunately, not all work equally well. New Zealand's Ministry of Health recommends a product with DEET, max. 35% (to protect your health). This spray and these wipes are good examples of effective products. And when they still do get to you, a bite relief can help you ease the itching.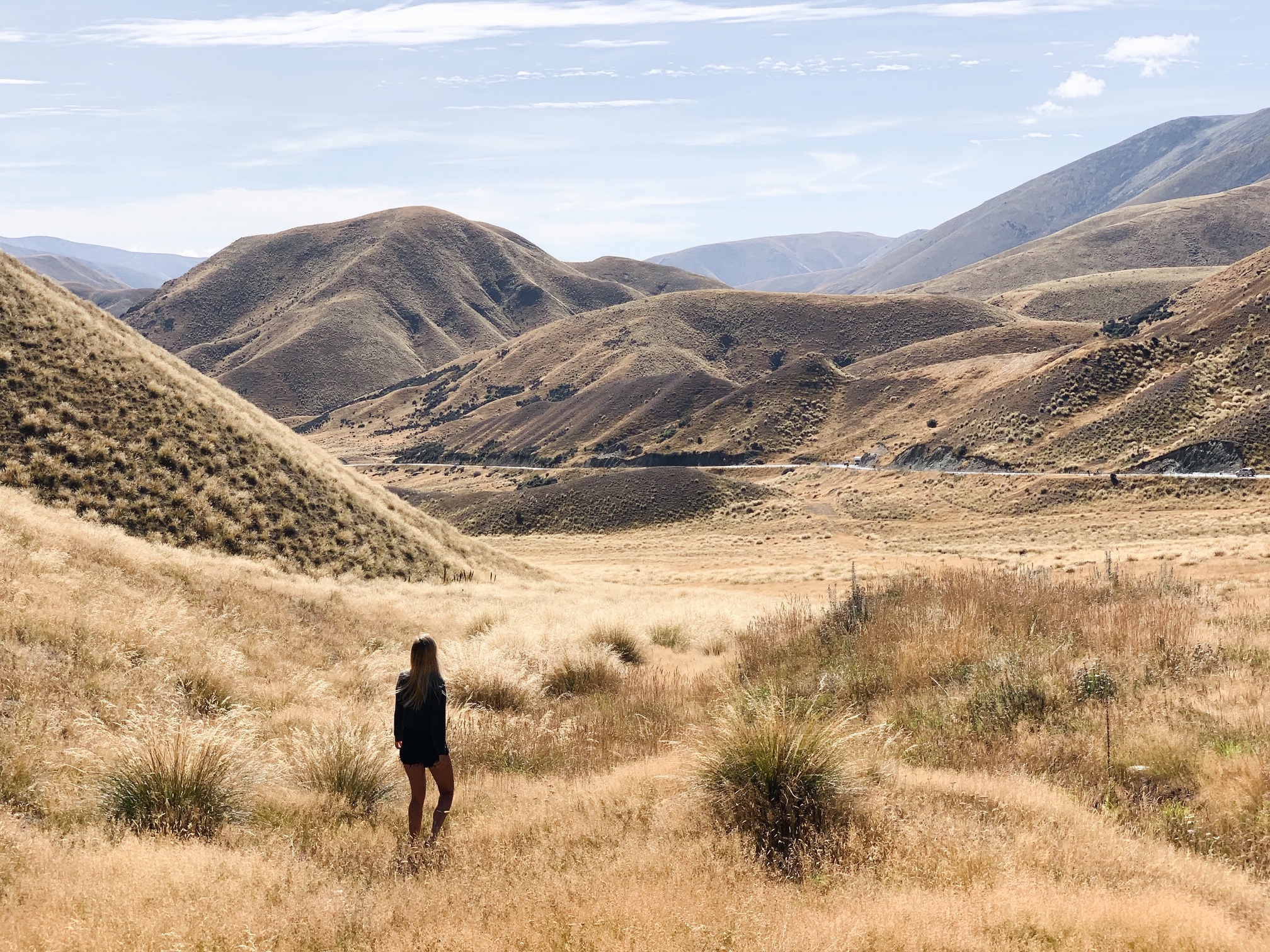 10. The New Zealand Lonely Planet
As much as I love finding inspiration and travel tips online, there's something so magical about the Lonely Planet. For me, it really is the travel bible of all the information you can get for a specific country. Just browsing through it makes me so excited for a new trip! Plus, it's a great source of fun itineraries and the best things to do and see!
Besides that, I also love to use the map inside the book to draw out the route I traveled and mark the places I've been. I found this is so much fun to look back on later and let the memories and details take you back!
11. Entertainment
Entertainment is another essential to put on your New Zealand road trip packing list. You're going to spend long hours on the road or on campsites, without the usual distractions you'd have at home. This means that – besides taking in all the incredible things New Zealand has to offer, of course – you can spend a lot of time connecting with people and doing things you love! So, I'd recommend thinking of entertainment that you love to do that really adds to your road trip experience.
Things I always love to have with me on road trips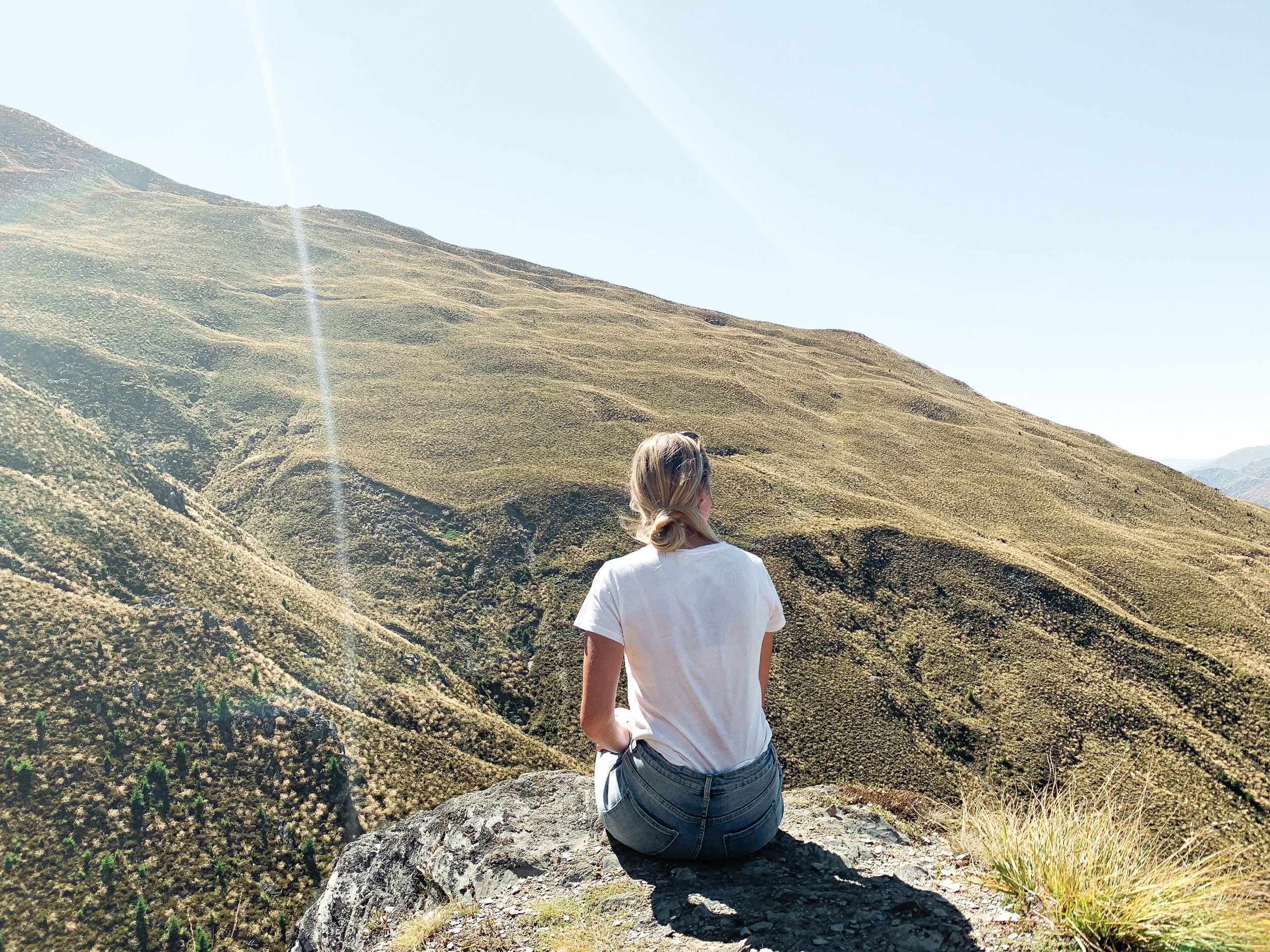 12. An AUX cable
While we're on the topic of music, there's one more thing you can't miss on your New Zealand road trip: an AUX cable. Imagine having your NZ road trip playlist all set to go and not being able to connect your phone.
Some car radios will have Bluetooth or a USB port, but lots don't. The safest option to make sure you can definitely play your own music on your (rental) car or van, is to bring an AUX cable. It seems kinda old school, but you'll thank me for it!
13. Enough underwear
Alright, this may be one of those items you don't see on every New Zealand road trip packing list. However, I'm all about keeping it real – and let me tell you, you'll thank me for this.
When you're out camping, there may not be as many laundry opportunities as you're used to. And really, that's fine for a lot of things you bring with you. However, it's a little different when it comes to underwear (which for some reason, you always seem to run out quicker than you thought when packing).
So, although there's nothing that's more budget-backpacker-camping experience than washing your underwear with shampoo as you take a shower, you'll be glad you packed a little extra. 😉
14. A head torch
I'd never thought I'd be the person to recommend head torches. Believe me, I've tried to resist them for a long time. Because, you know, phones have flashlights. However, on your New Zealand road trip, you'll encounter multiple occasions where you just can't go without. Whether you're hiking in the dark (at the incredible Roys Peak, for example) or need to go to a dirty dump toilet in the middle of the night. You can probably imagine the fear of dropping your phone in such a scenario. So, get a head torch that's nice and bright and you'll never go back. Oh, and it's also super handy as a night light in your tent or van!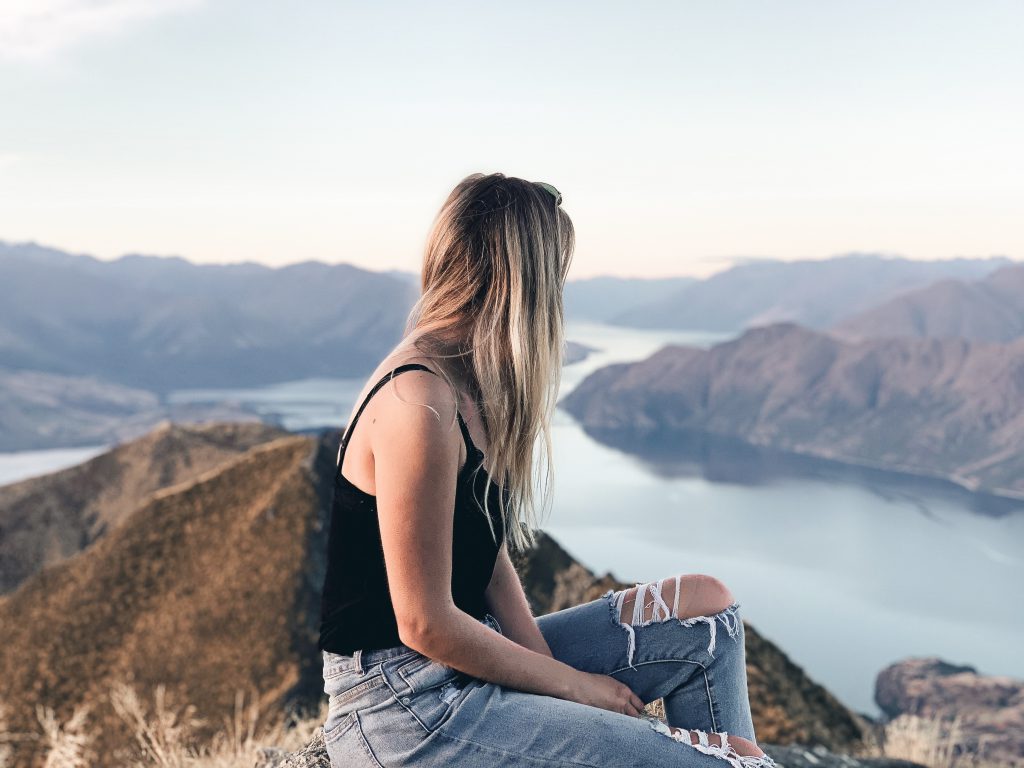 15. Sun protection items
Good items to protect you from the sun are essentials on your New Zealand road trip packing list. This is especially true if you plan to spend a lot of time outdoors. And I mean, it's New Zealand, so you're definitely going to! Whether you love hiking, going on bike tours, kayaking, laying on the beach or anything else – you need items to protect you from the sun.
Something I learned the hard way is that the UV index of the sun is relatively high in New Zealand, meaning the sun rays are strong and you burn easily. So, do yourself a favor and take good care of your skin, to prevent being stuck indoors covered in blisters. (Trust me, I've been there!)
There are two things you really can't go without when it comes to sun protection in New Zealand:
Don't forget: travel insurance
One final thing to 'bring' with you to New Zealand is good travel insurance. I can't tell you how many times I've been glad to have been insured properly! As careful as you may be, you can never control everything. So, make sure you get proper insurance with the right kind of coverage for your trip to New Zealand.
Unfortunately, I've been there. I've had my backpack stolen in a New Zealand parking garage that seemed totally safe. Luckily, with the right kind of travel insurance, it's usually no trouble getting your money back. Just make sure to always keep receipts of expensive purchases (like a camera or backpack) and get the documents you need when anything happens (like a police report).
I can personally really recommend World Nomads, a popular option among travelers. They offer really good and transparent coverage, and have always been nothing but helpful to me.
And that's it! With this packing list with essentials for your New Zealand road trip, you're ready to go. Now, let's jump on that plane and enjoy all the beauty New Zealand has to offer.
Some links in this post may be affiliate links, meaning I earn a small percentage of any purchase made. They're at no extra cost to you, but allow me to keep creating new content for you guys. Of course, you're free to use any other link!
Liked this post? Save it for later!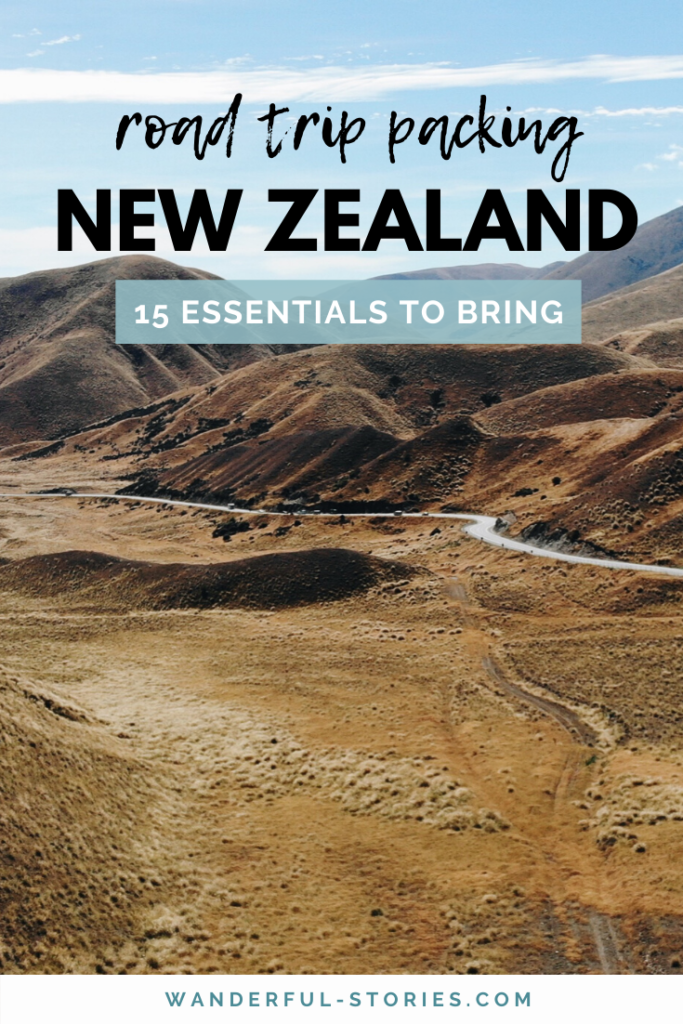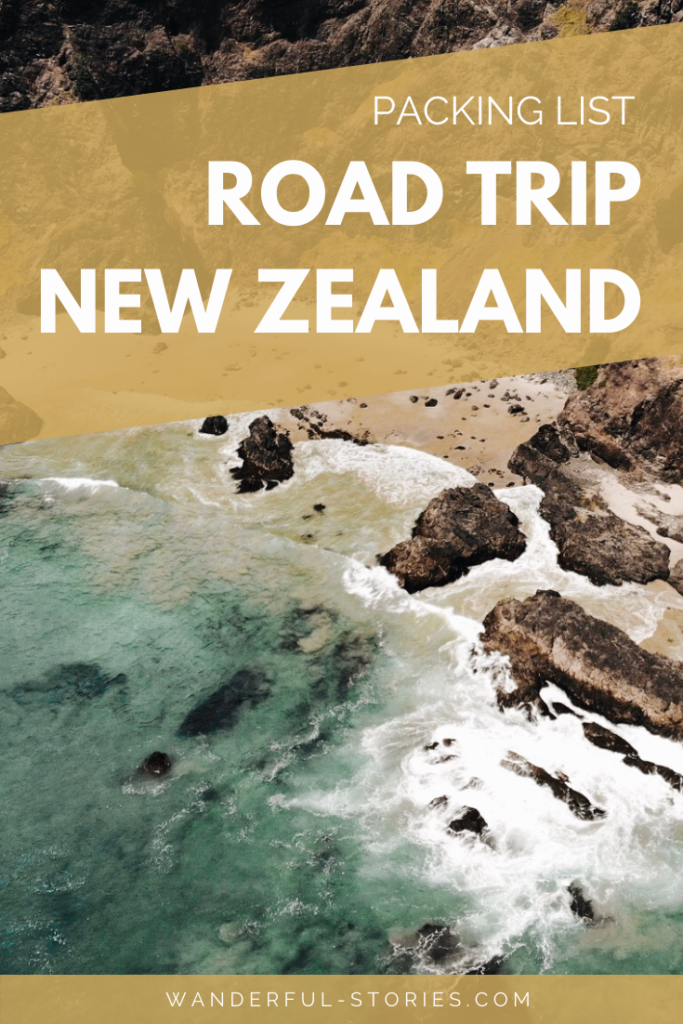 ---
You may also like…