As you may know by now, I love New Zealand. All things considered, it is definitely one of my favorite countries I've traveled to so far. For that reason, today I am sharing all the reasons why you should visit New Zealand at least once in your life.
1. The gorgeous landscapes
I had to start with this one. I've been to New Zealand twice now and the most important thing that made me come back is the incredible surroundings. Really, it doesn't matter what you're doing. Hiking a mountain, driving along a coast, enjoying your lunch by a lake or setting up your tent for the night? In each case, the stunning beauty of the country will make your jaw drop. It'll make you fall in love with the country again and again. I promise!
2. The diversity in nature
Before going to New Zealand for the first time, I knew only one thing about the country: it is home to incredibly diverse natural environments. And really, it could not be truer. Yup, not only is the country's nature gorgeous, it's also ever-changing. Do you want to make your way through sand dunes and relax at a beach? Does hiking through a volcanic landscape or visiting a lake sound like you? Or do you prefer to walk through a rainforest to visit a glacier? In any case, New Zealand is the place to be!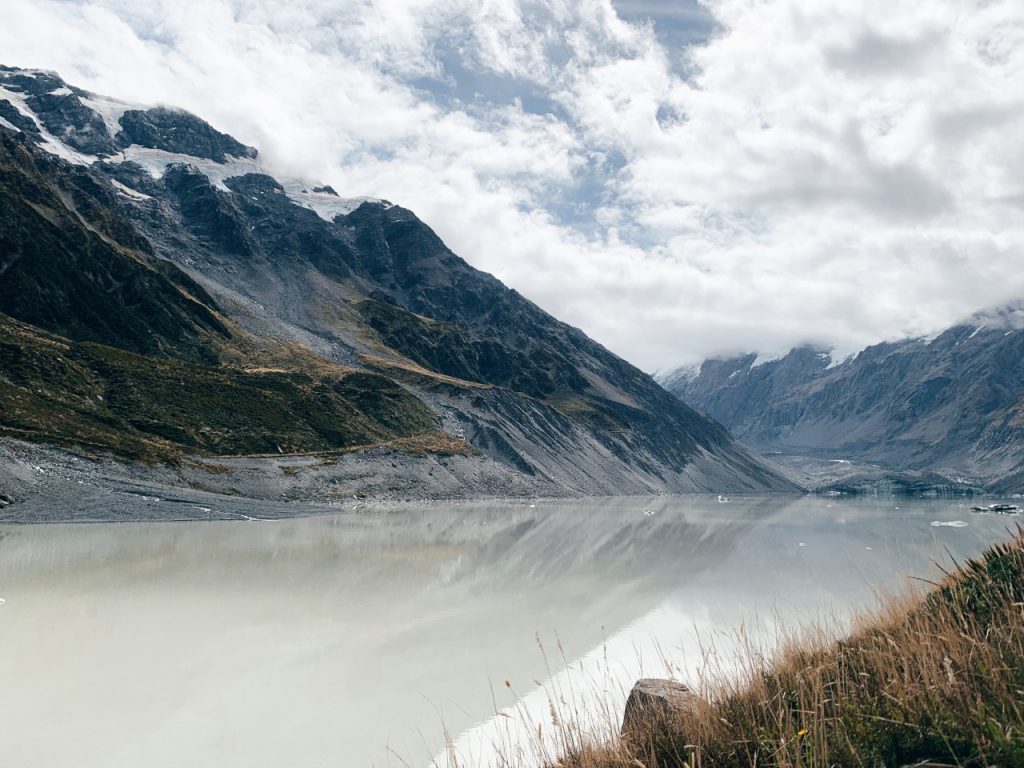 3. The people
As far as I've experienced, New Zealanders are a one-of-a-kind population. They are incredibly friendly, helpful and open, both toward other locals and tourists. Sure, they're not perfect. You'll still encounter the occasional grumpy or rude-for-no-reason person. However, their overall relaxedness and kindness still amaze me sometimes, even after spending months in this country. Trust me, you'll definitely feel welcome when you visit New Zealand!
4. It's safe & easy to travel
New Zealand is a perfect destination for first-time travelers. It's generally safe, the people are kind and English is the first language. On top of that, exploring the country is made easy by great infrastructure. You can buy or rent a car and drive from one place to the next on generally well-maintained roads. Or you can choose to travel by bus, train or plane to get to your next destination. Besides easy transport, there is a lot of accommodation available everywhere, suiting every kind of traveler. From campgrounds and hostels to Airbnbs, B&Bs and hotels – there's something for everyone.
5. The wildlife
Even though I didn't necessarily know this before going to New Zealand, the country is home to some pretty unique wildlife. From the endangered yellow-eyed or little blue penguin to several species of dolphins, baby seals and of course the Kiwi, a unique New Zealand bird. You can spot them all in New Zealand! And did you know the country is home to the only alpine parrot in the world, the Kea?
I have spotted several penguins and dolphins, along with New Zealand fur seals and several Kea. Unfortunately, the Kiwis are harder to spot in the wild, but there are great Kiwi sanctuaries out there. There, you can see the birds in a non-intrusive way while contributing to the conservation programs.
Want to know more about spotting penguins? I've written a blog post on my experience spotting the endangered yellow-eyed penguin.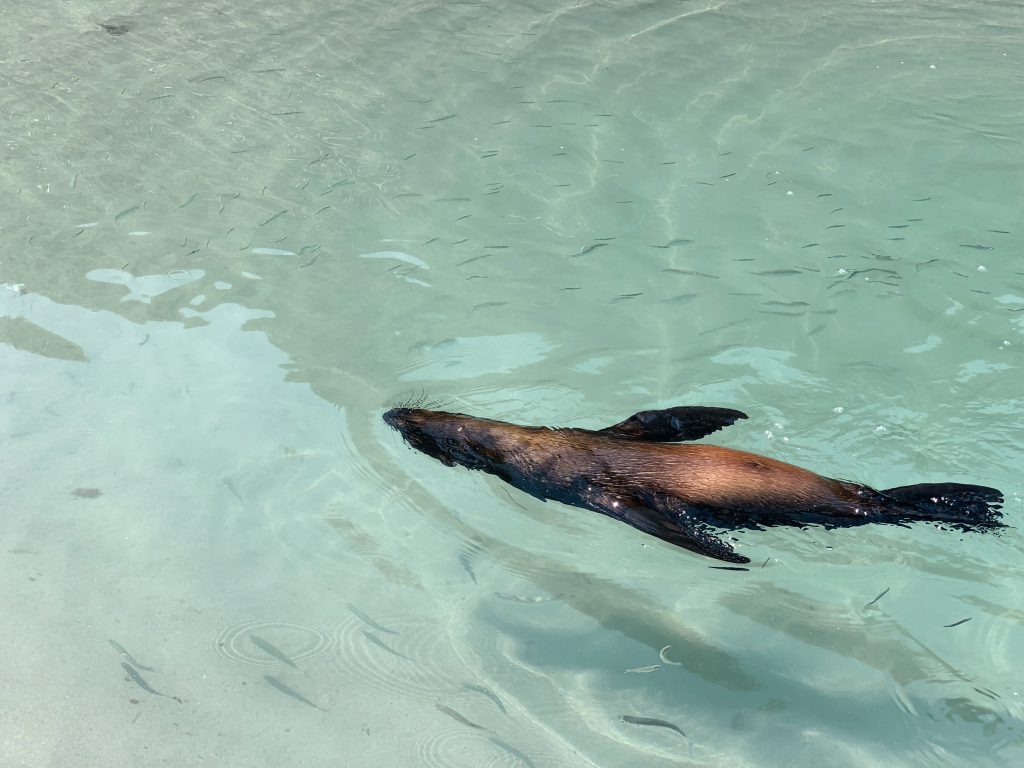 6. It's great for adventure lovers
It doesn't matter whether you're into skydiving, bungee jumping, rafting, zip-lining or something else. New Zealand is the place to be if you love adventure and extreme sports! Perhaps the single best destination is Queenstown, where you'll find nothing but leaflets on every activity you can imagine. I personally loved the caving experience in the Waitomo Caves, where you float in tubes through underground caves. I can't help but think I'll need to try some other experiences before leaving this place, though!
7. It's the place to be for camping
If you love to travel around in your (camper)van or put up your tent at night, New Zealand is a destination you cannot miss. Before coming to New Zealand, I had very little camping experience (yet for some reason was never enthusiastic about it). However, it quickly became my favorite way of traveling. The country is incredibly accommodating to campers, with a great number of campgrounds spread across both islands. There are options for every budget. Don't worry if you're not a fan of camping, though. You will also find numerous other kinds of accommodations available everywhere.
8. The beautiful roads
Oh yes, the roads are definitely a reason why you should visit New Zealand. I love driving on the islands. As you drive from one destination to the next, the country's winding roads take you through mountains and past lakes, along the most beautiful views. Honestly, sometimes I've found the views on the roads to be even more mesmerizing than the eventual destination. Guess what they say is true after all. 😉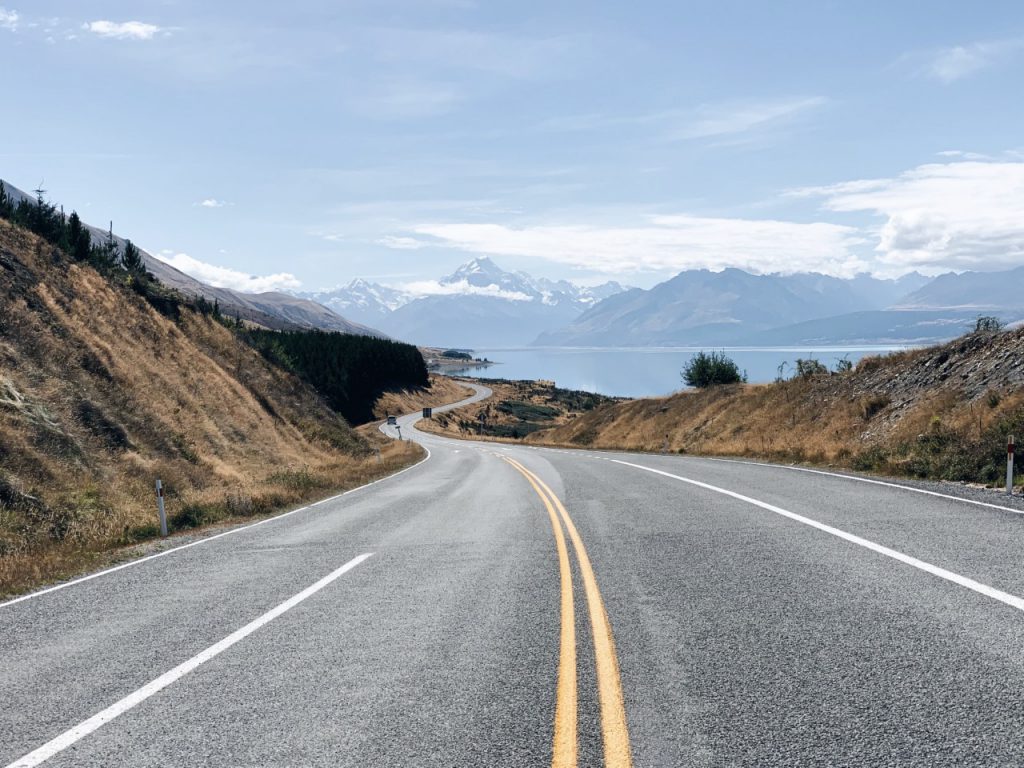 9. The local towns
As much as I'm a fan of big cities, traveling has really made me appreciate small towns. If you're the same, New Zealand is a perfect destination for you! During your travels in the country, you'll come across many small, local towns. Some have just a few shops, others are a bit bigger. In any way, they are a great place to take a breather from your travels and connect to the local Kiwi way of living. Personally, I always love stopping at local coffee shops to grab a latte and relax for a while, before hitting the road again.
10. It's perfect for star and Milky Way gazing
Last but definitely not the least reason why you should visit New Zealand – because by perfect I really do mean perfect. You'll find some of the darkest skies in the world in New Zealand, which is why it's such a suitable place for taking a peek at what's out there. My favorite spots include Mt. Cook/Lake Pukaki, the Queenstown/Wanaka/Glenorchy region and Lake Tekapo, all of which can be found on the South Island. Not only can you witness incredibly starry nights when the sky is clear, but it is also perfectly positioned to view the Milky Way in its full glory.
Those are my 10 reasons why I think everyone should pay a visit to New Zealand at least once in their life! Honestly, though, I could go on and on about this place. 🙂 Are you getting excited to book a trip to one of the islands yet? If so, don't forget to check out the rest of my New Zealand blog posts and let me know in the comments if there's anything else you'd like me to write about!
Liked this post? Save it for later!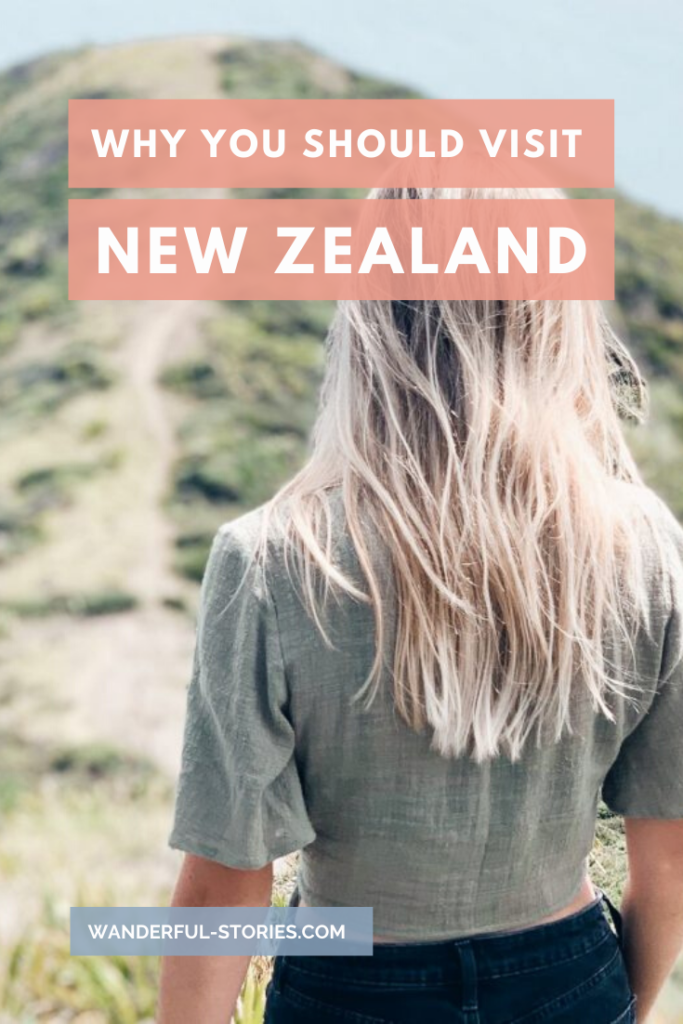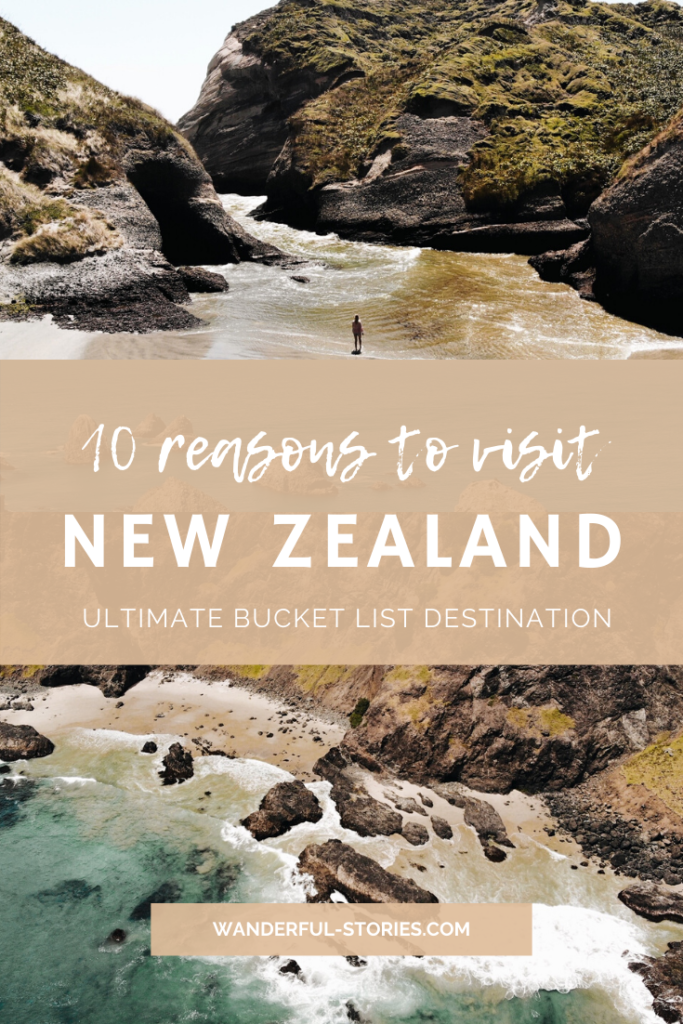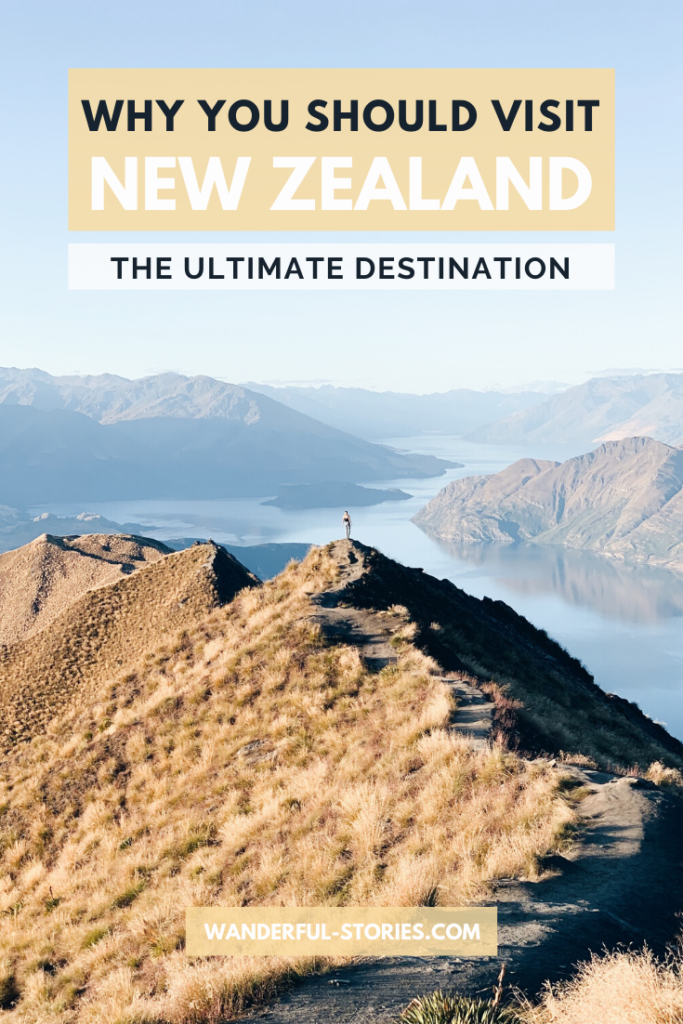 ---
You may also like…