Iceland has been on my bucket list for a couple of years. Beautiful landscapes, incredible waterfalls and hot springs – it all seemed amazing. So, when I finally got the chance to visit it, I was so excited! And let me tell you, it did not disappoint. In fact, it was hard to make a list of just ten of my favorite things and places in Iceland. But I tried! 🙂 So, today I'm sharing my top 10 ultimate highlights in Iceland. Read along for the best things to do and see in this incredible country!
1. Fjaðrárgljúfur canyon
I'm starting off with one of my ultimate favorites on the list: Fjaðrárgljúfur canyon. It's a mouthful, I know (I still have no idea how to pronounce this name, to be honest). There's something so magical about this place, it's hard to explain. But when you visit, you'll see exactly what I mean. The beautiful landscape is made up of jaw-dropping cliffs, with a small river running through it. It's an incredible collection of blue and green colors.
It takes a short hike to reach the several viewing points – all of which have an amazing view. It's a little bit uphill at points, but very doable for most. Be careful to wear good shoes, because trails can be slippery in some weather conditions.
2. Reynisfjara beach
Second on the list is a stunning black sand beach. I always love black sand beaches, but this one is for sure one of the most incredible ones I've ever seen! It's lined with breathtaking cliffs and rocks. From the beach, you have a really nice view of the sea, which is filled with cool natural rock sculptures, too. One of the ultimate highlights you really can't miss in Iceland!
Luckily, it's not too far from Reykjavik. So, even if you have limited time to explore the island, you can still make it to this gorgeous beach! Because of that reason, it's also a bit more busy than some other spots on this list.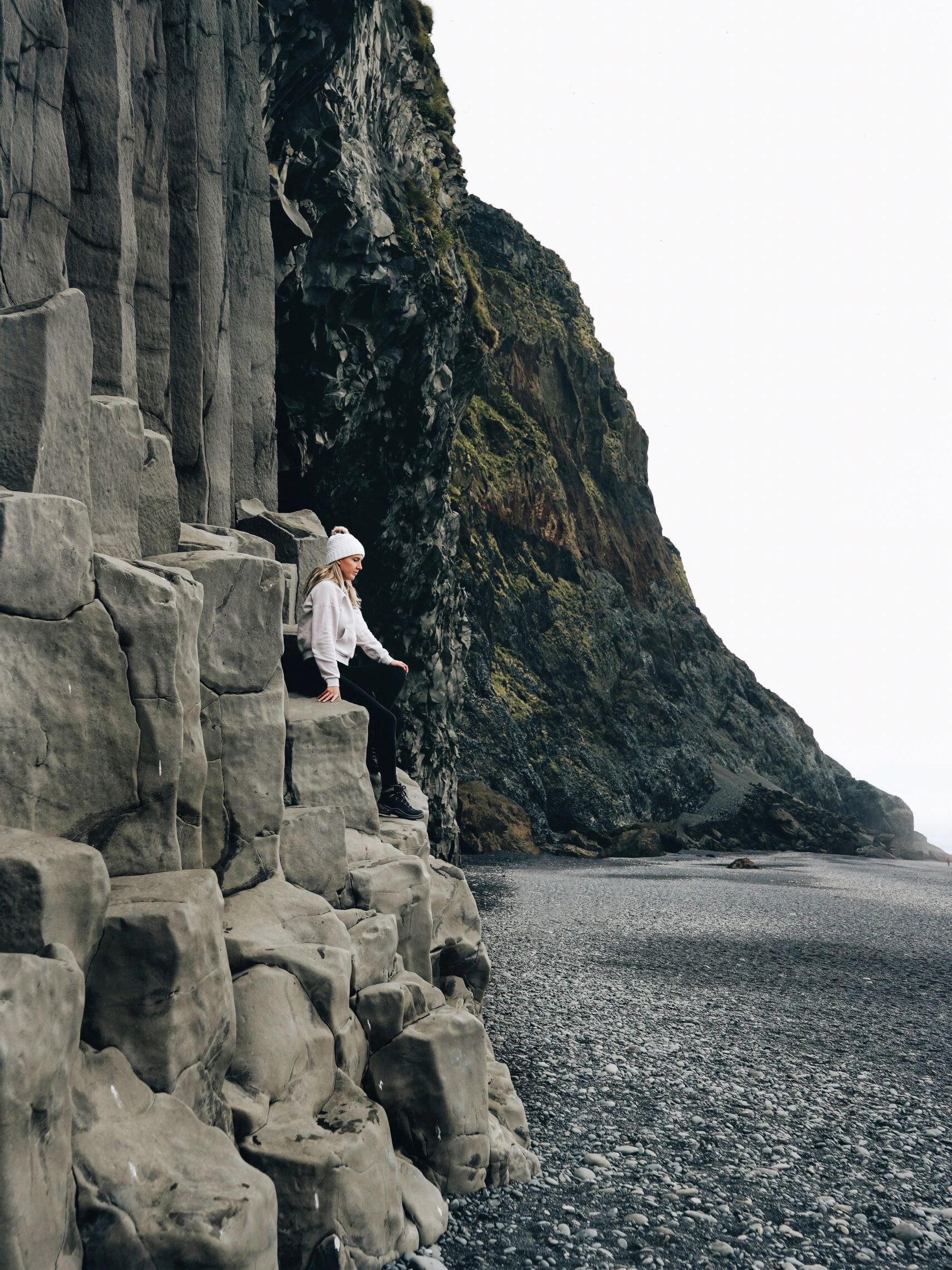 3. Landmannalaugar
One spot that cannot miss from your list of highlights to visit in Iceland is Landmannalaugar. This incredible valley and mountain area is found in the Icelandic Highlands, found in the southern part of the country. When you enter Lanmannalaugar, you find yourself in an unbelievable world of colored mountains, combined with green patches of grass, blue rivers and hot springs. It honestly seems to be a dream world! Really, this is one of those places where words just don't do it justice.
The area is supposed to be really great for hiking, both short and long trails. Unfortunately, we did not have much time when visiting the area, but I'm definitely coming back to explore more! However, even if you don't have lots of time, it's still great to explore the area. Just walk through the valley and prepare to be amazed by the incredible colored mountains stretching far ahead of you!
Recommended read: the Lonely Planet of Iceland, to read more about the incredible landscapes and the country's history and culture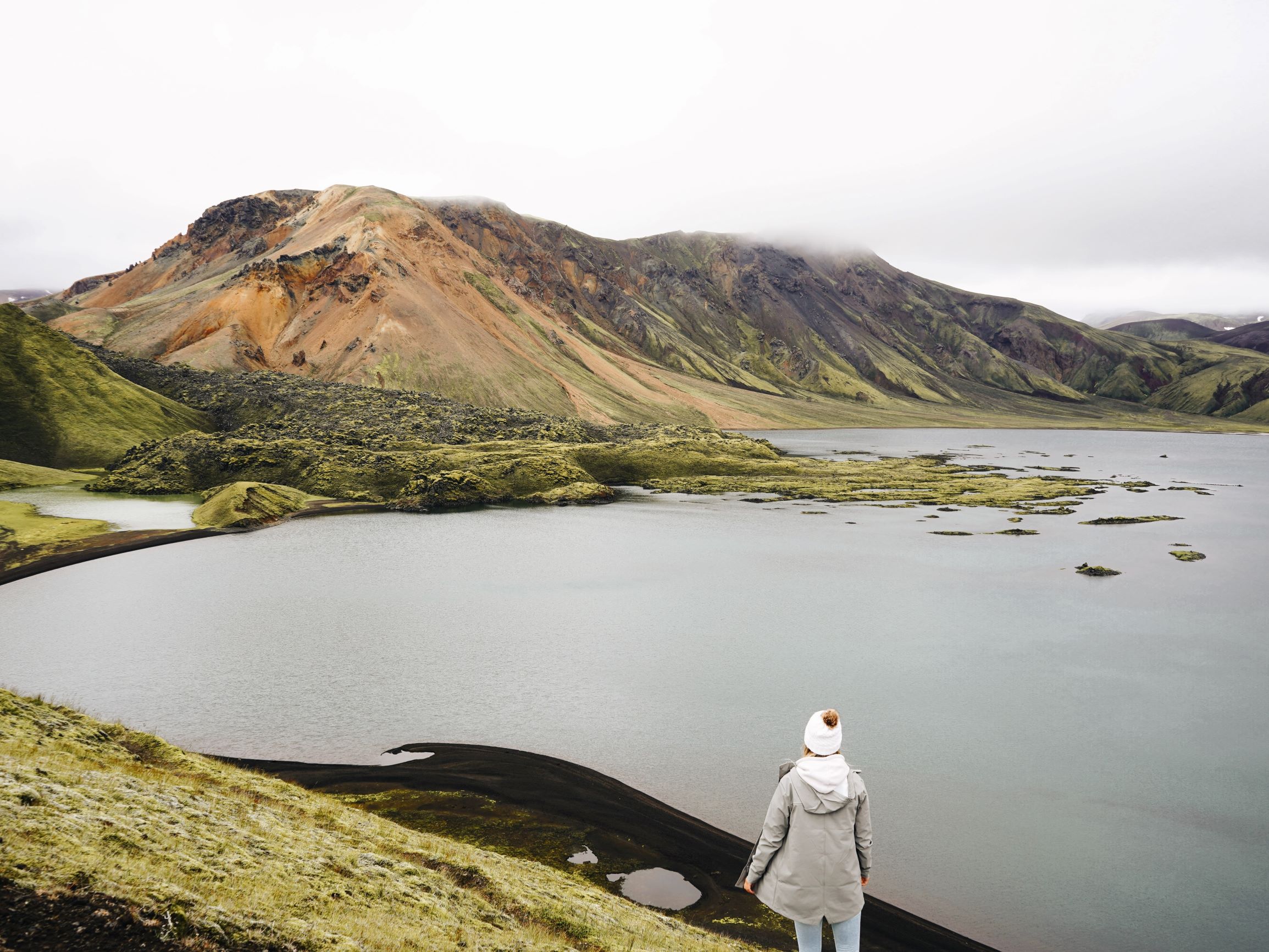 4. Dyrholaey
Dyrholaey is a cliff in the southernmost point of Iceland. The place has an incredible view over a black sand beach on both sides, which is everything you'd expect from Iceland and more. It also is a great place to spot puffins, the adorable-looking birds that are so well-known in Iceland. You can easily spot their orange beaks and feet in the cliffs when standing at the higher points of the shore. All in all a true highlight on your trip to Iceland!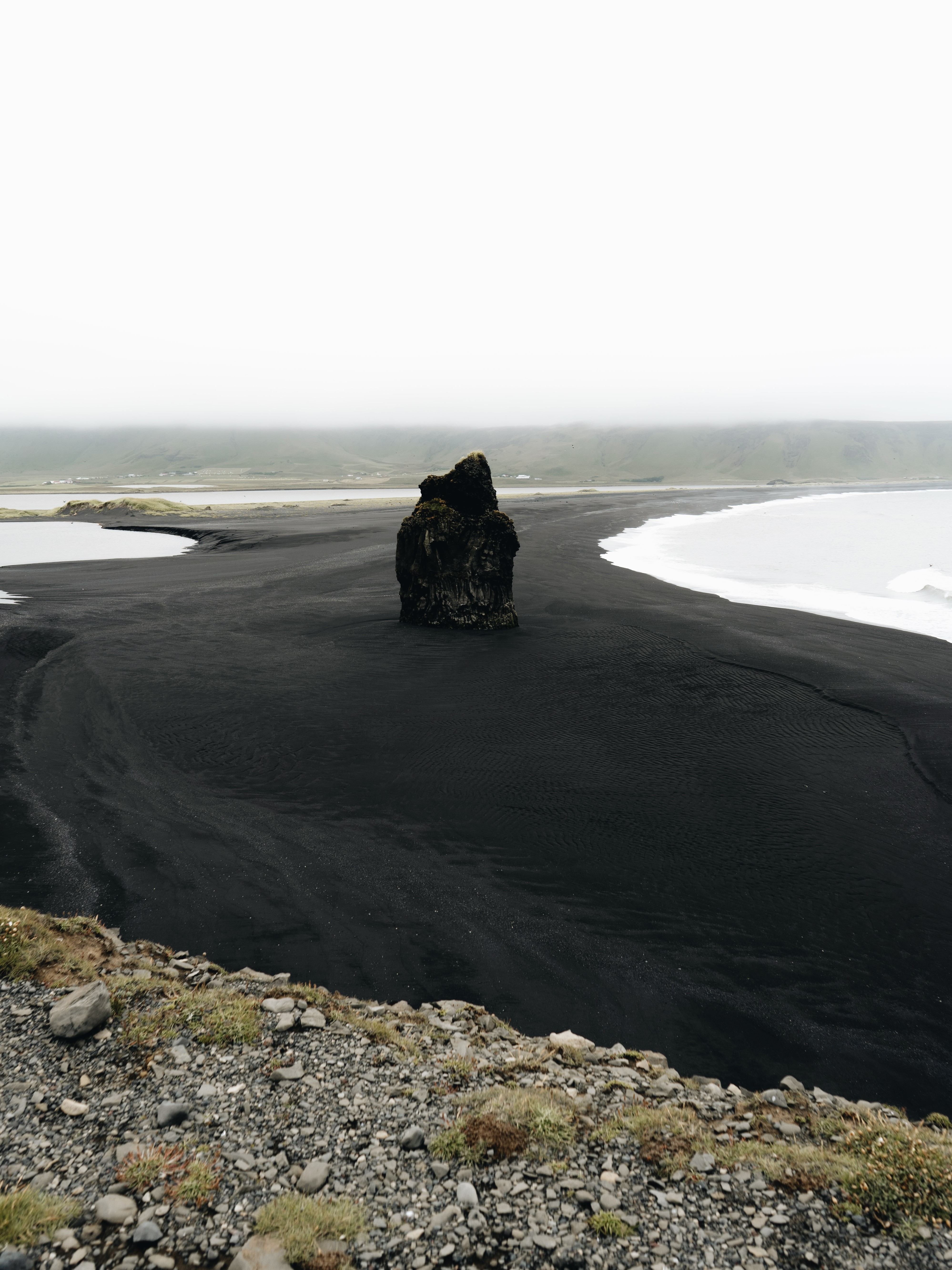 5. Stuðlagil Canyon
Time for another canyon: Stuðlagil canyon. Again, this place is unreal. I still remember seeing pictures of the canyon on Google when I was researching my trip and could not believe my eyes. It looked incredible! And visiting Stuðlagil canyon in real life is just as incredible an experience.
On both sides of the canyon you see basalt columns and rocks that feature in gorgeous grey and orange tones, while clear blue water runs through it. It's one of those places that's hard to believe is made by nature and definitely worth a visit on your trip to Iceland. To get to the canyon, you need to walk for about an hour from the closest parking lot, so make sure to wear proper hiking boots.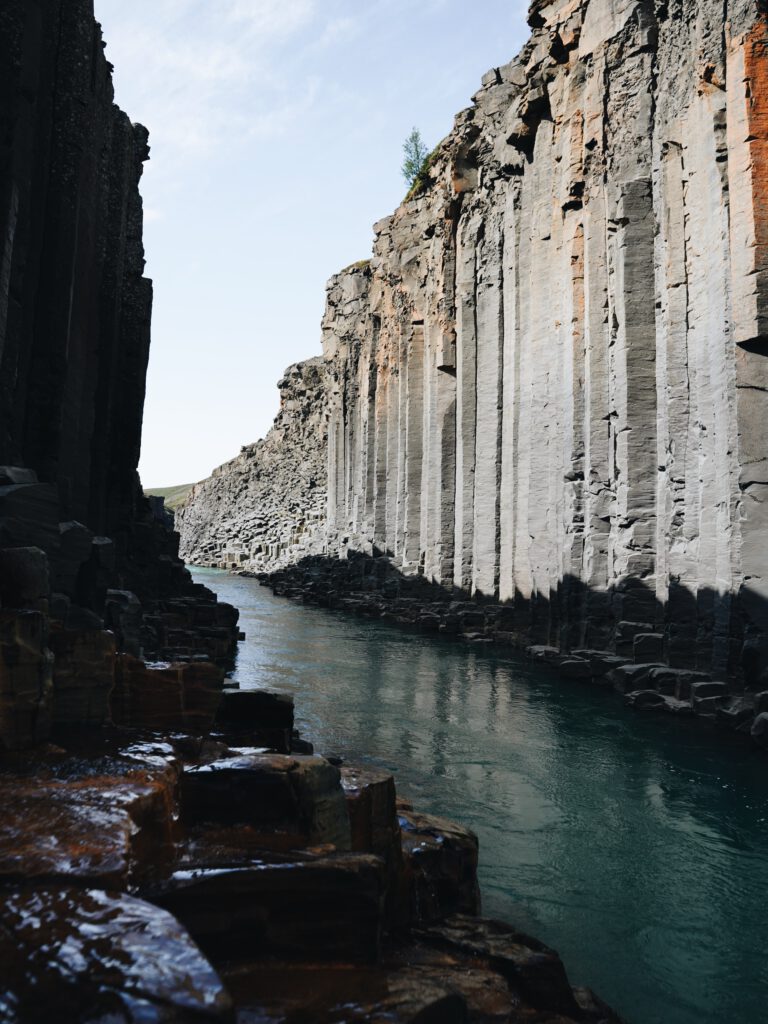 6. Reykjadalur Thermal River Hot Springs
One of the rivers in Iceland is one giant hot spring. How cool is that! Visiting the Rekjadalur thermal river is one of the first things we did on our trip. It really made for a great start of the road trip. To get to the hot springs, you walk for about one hour. You slowly climb up the hills and disappear into nature, until you reach the river.
Then, just sit back and relax! It's so cool to enjoy the warm water of the river while you're sitting in a cold environment. It definitely gives you the ultimate Iceland vibes!
When you go, don't forget to wear decent hiking shoes and bring swimwear and a towel. There are no real changing rooms, but there are a couple of wooden screens behind which you can subtly change into your swimwear. I'd recommend changing out of your swimwear before you start hiking again. That definitely makes the hike back more comfortable. Overall, it's a really great experience that I would highly recommend to anyone who enjoys a hike.
Want to visit the Reykjadalur Thermal River? Read all about my experience and tips in this post.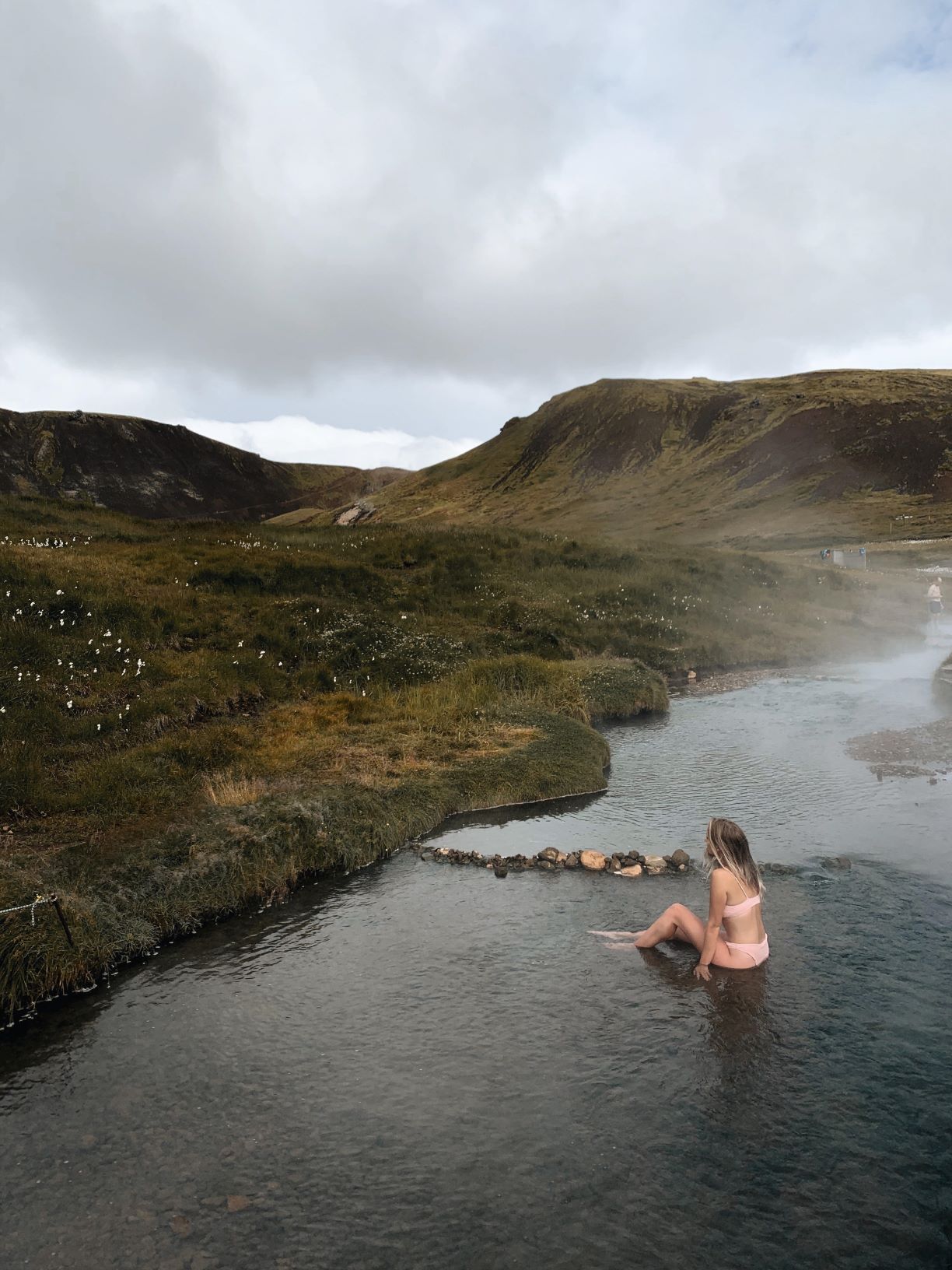 7. Stokksnes peninsula
Located in a peninsula in the southeast of Iceland is the incredible Stokksness black sand beach, the Vestrahorn mountain and a very cool Viking village film set. The combination of attractions, which are all super closeby, makes this peninsula one of the ultimate highlights in Iceland.
When we visited, it was almost completely deserted. Granted, it wasn't a great day in terms of weather. Grey clouds covered the sky and hung low over the beach, thus obscuring most of the highly anticipated touristy view of the Vestrahorn mountain. But – it was still amazing. The grand, deserted beach with its grey sand and patches of grass here and there was like something from another world. Even though it was super windy, it was so cool to walk over the beach and explore this incredible landscape.
Another great spot at this location is the abandoned Viking village movie set. This set was built for a movie but ended up never being used. Such a shame, 'cause it looks absolutely incredible! And it was even more majestic in the moody weather we had that day. You can walk through the village and peek through the doors – you'll be astounded by the incredible detail put into it!
You can access both the beach and the village by buying an entry ticket for a couple of bucks at the info center, which also has a café and a little shop.
Want to stay closeby? Check out the Vikingcafe accommodation!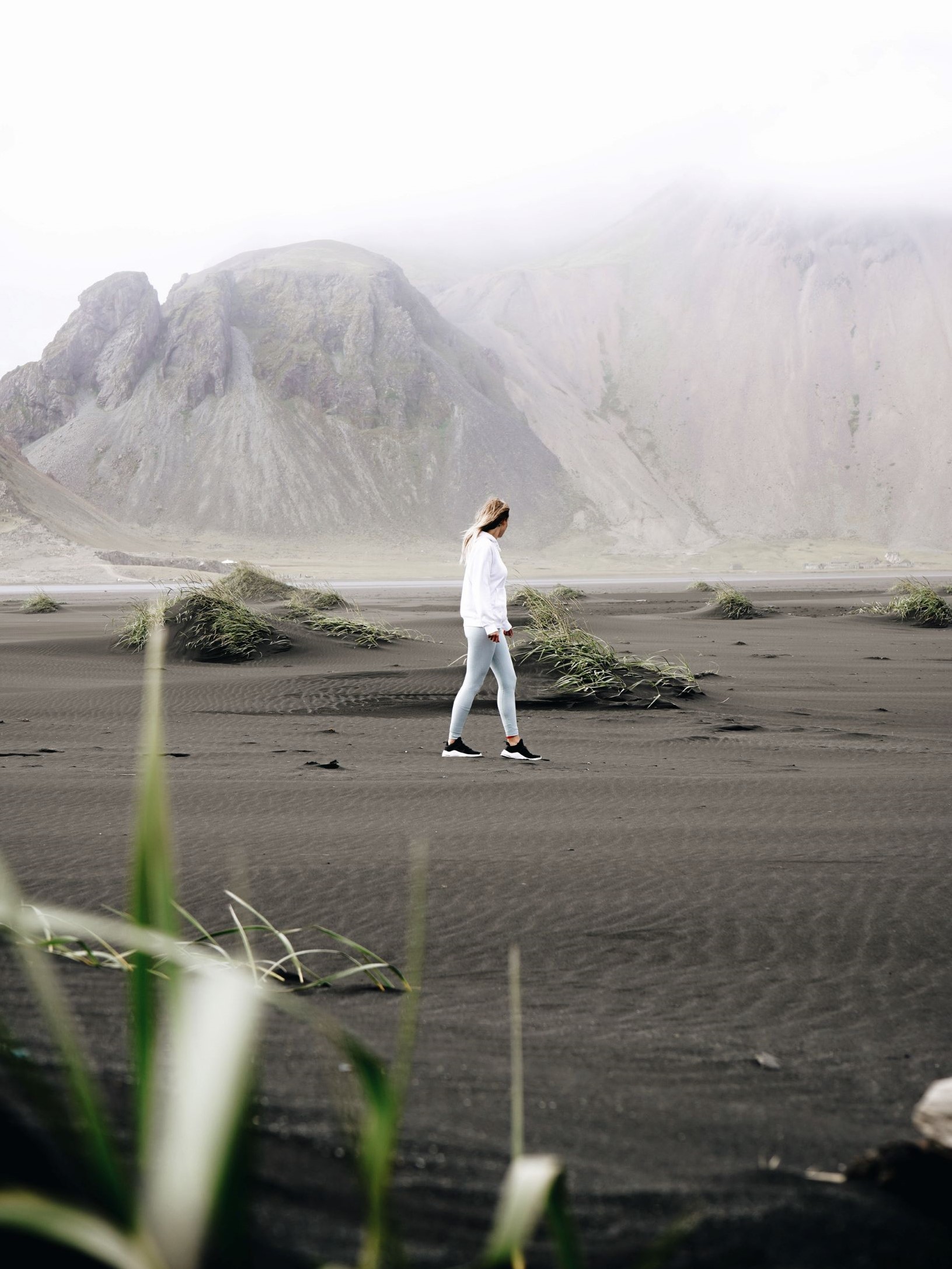 8. Hverir geothermal area
One of the absolute highlights of my trip to Iceland was the visit to the Hverir geothermal area, found in the Northern part of the island. This golden-colored area looks like it's on another planet, with hot pools of bubbling geothermal activity all across it. You can easily reach it by rental car, as it's close to Iceland's Ring Road.
Although the sulfur smell is that of a typical geothermal area (read: rotten eggs) it's still a great place to visit if you travel all around the island. Depending on how much time you have, you can choose to quickly explore the area or hike a bit further and see more of the landscape.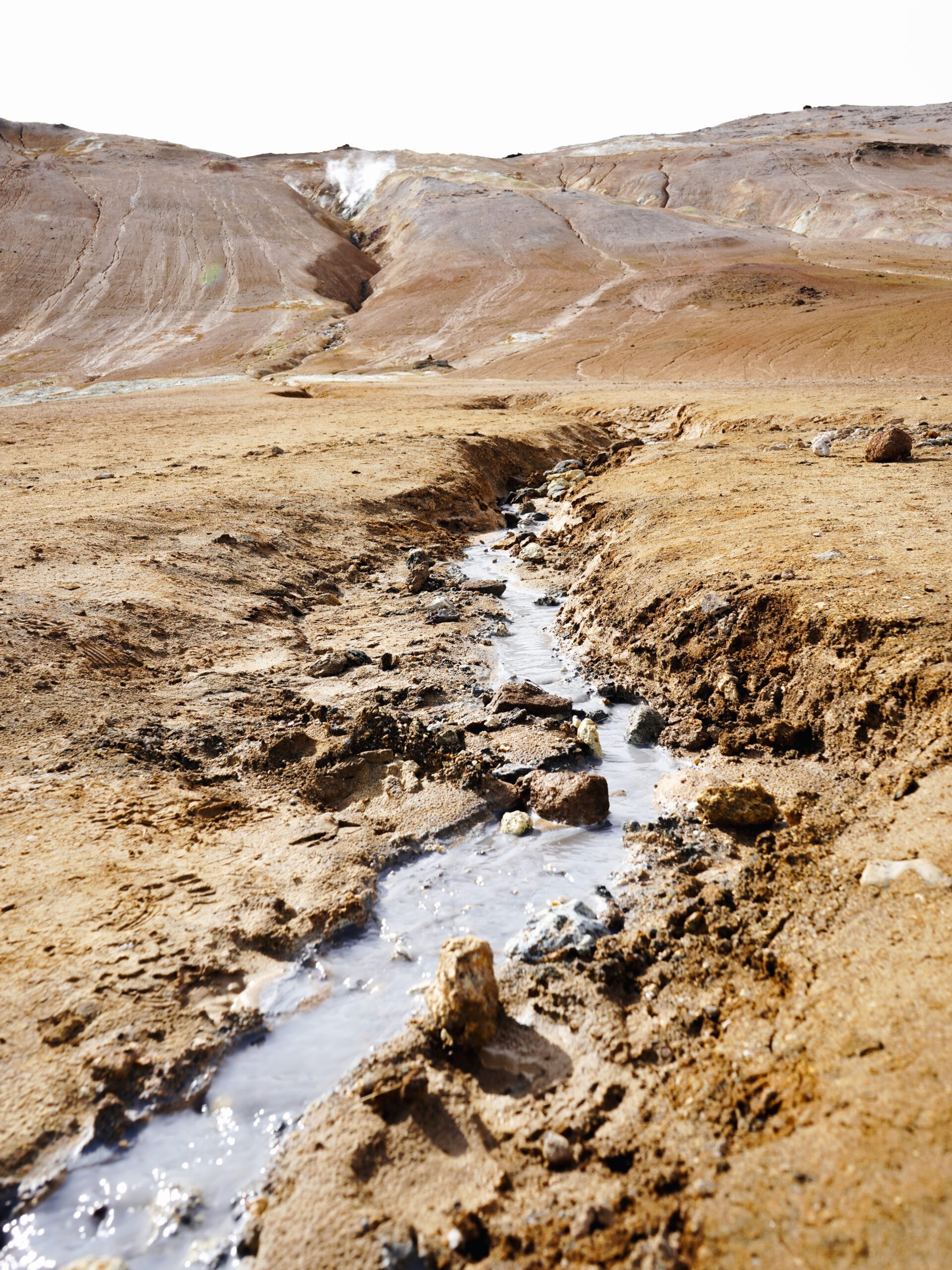 9. Solheimasandur Plane Wreck
In the south of Iceland, in the middle of a deserted black sand beach, lies an abandoned plane wreck. It is a surreal image with an even more bizarre story. In 1973, a US plane ran out of fuel and crashed on the beach of Solheimasandur. Luckily, everyone survived. To this day, the plane remains on the beach.
The scene looks like something from a movie and it's every photographers dream. However, it has become quite well-known thanks to Instagram, so you can expect it to get crowded. When we visisted, we made sure to be there around 8.30, when we ended up being one of the first ones there.
Want to read more about this ultimate Iceland highlight? Read my blog with everything there is to know about visiting Solheimasandur Plane Wreck in Iceland!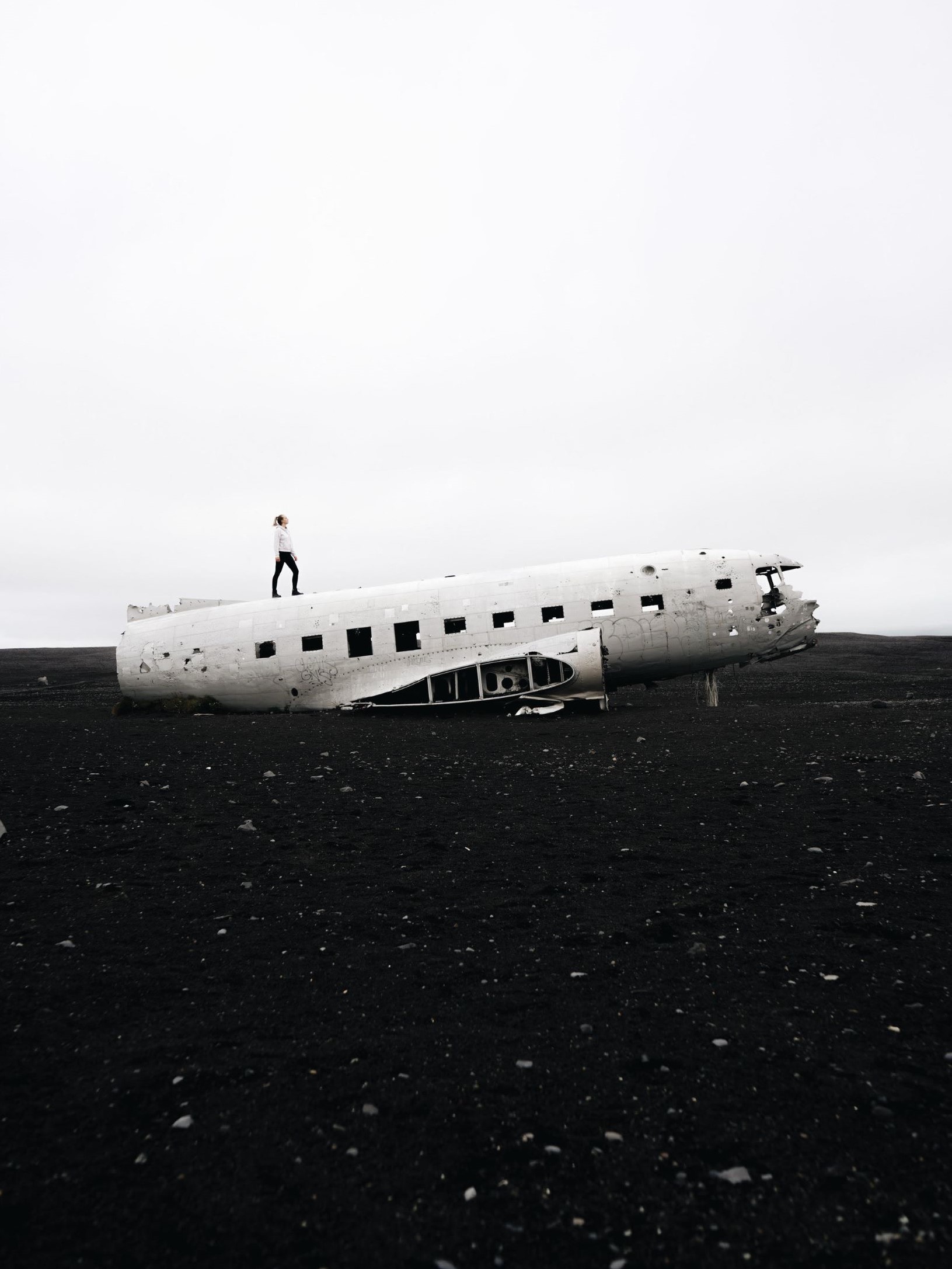 10. Svínafellsjökull Glacier
Last but definitely not least is the Svínafellsjökull glacier. It is an incredible glacier that's well worth a visit on your trip. In general, the landscape is beautiful, so I would highly recommend it. It is also one of the less touristic areas, which is a nice change from the other highlights, that can get a bit crowded sometimes.
You can get pretty close to the glacier by hiking towards it, which gives you a good view of the immense thing. Make sure to wear good hiking boots and walk carefully, especially as you get closer to the glacier. The path gets more rocky and slippery – so much so, that I at one point decided to not go any further and just enjoy the view.
Where to stay in Iceland: my recommendations
Looking for good hotels to stay during your trip? Here are a few I stayed at and would recommend:
There you go, these are my 10 ultimate highlights of beautiful Iceland. These were my absolute favorite things to do and see on the island. What were your favorite things to visit? Or what are you looking forward to visiting most? Let me know in the comments or connect with me on Instagram!
Some links in this post may be affiliate links, meaning I earn a small percentage of any purchase made. They're at no extra cost to you, but allow me to keep creating new content for you guys. Of course, you're free to use any other link!
Liked this post? Save it for later!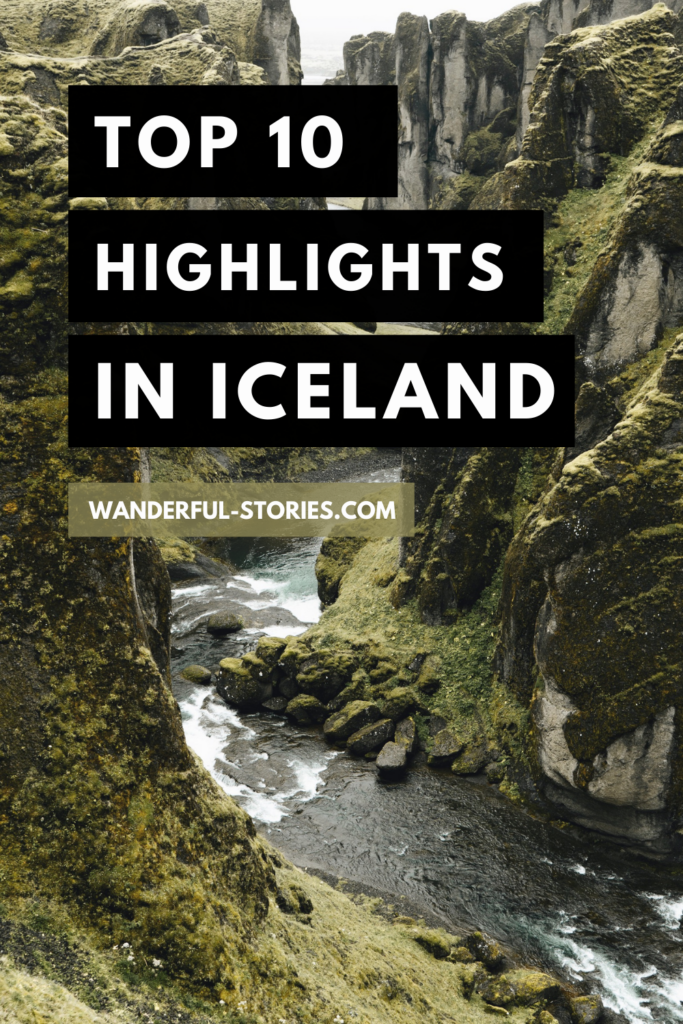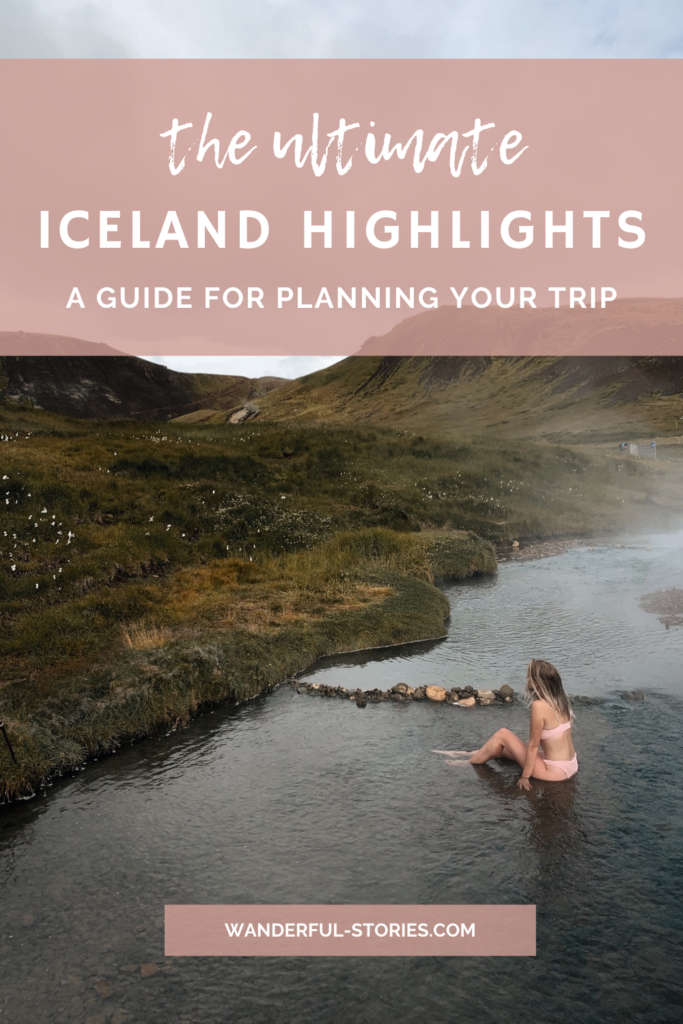 ---
You may also like…