Visiting Iceland earlier this month was a true dream come true. The surroundings are downright gorgeous and traveling around the island felt so adventurous! The weather, rugged nature and diverse landscapes – you never know what to expect. However, because of that, it can also be very difficult to prep for your trip. I'm here to help! Based on my experiences, I'm sharing 8 tips you need to know when you visit Iceland in summer.
1. Make the most of your daylight hours
Iceland's one of those countries that are famously known for having very little daylight in winter, and lots of it during summer. So if you're visiting in summer, you can definitely use this tip to your advantage and spend long days exploring the beautiful natural attractions.
Here's how much daylight you can expect per summer month:
May: 18-20 hours
June: 20-22 hours.
July: 20 hours
August: 18 hours
As you can see, that's a lot of daylight in the summer months. If you're visiting at the right time, you can even experience the so-called 'midnight sun'. This is the peak of summer where the sun never fully sets and is visible for 24 hours a day. Yep, throughout the entire night, so cool!
We visited in the first two weeks of August, so we were a bit too late to really experience this special phenomenon. However, we definitely found the long days to be a big advantage, as we had so much time every day to explore.
2. Icelandic summer weather is not very summer-like
Don't expect your trip to Iceland in summer to be your standard summer holiday. The weather is not going to be all nice and sunny. Icelandic weather is ever-changing and can take you from sun to snow and rain within a few hours.
Personally, we experienced lots and lots of cloudy days. We had pretty bad rain for a few days, but most of them were dry, luckily. All in all, it kind of varied. Some days were very windy, others were almost sunny. At one point, we even had a big fog that barely allowed us to look at the sights.
Don't let this scare you from visiting the country, though! After all, you're visiting Iceland for its beauty, not the weather. All you can do, really, is prepare and just go with it.
Here are some weather-surviving items I'd definitely recommend packing for your trip. They were real lifesavers for me!
Waterproof (hiking) shoes
A jacket that's wind & rain proof
A waterproof bag or bag cover
A beanie to keep your head warm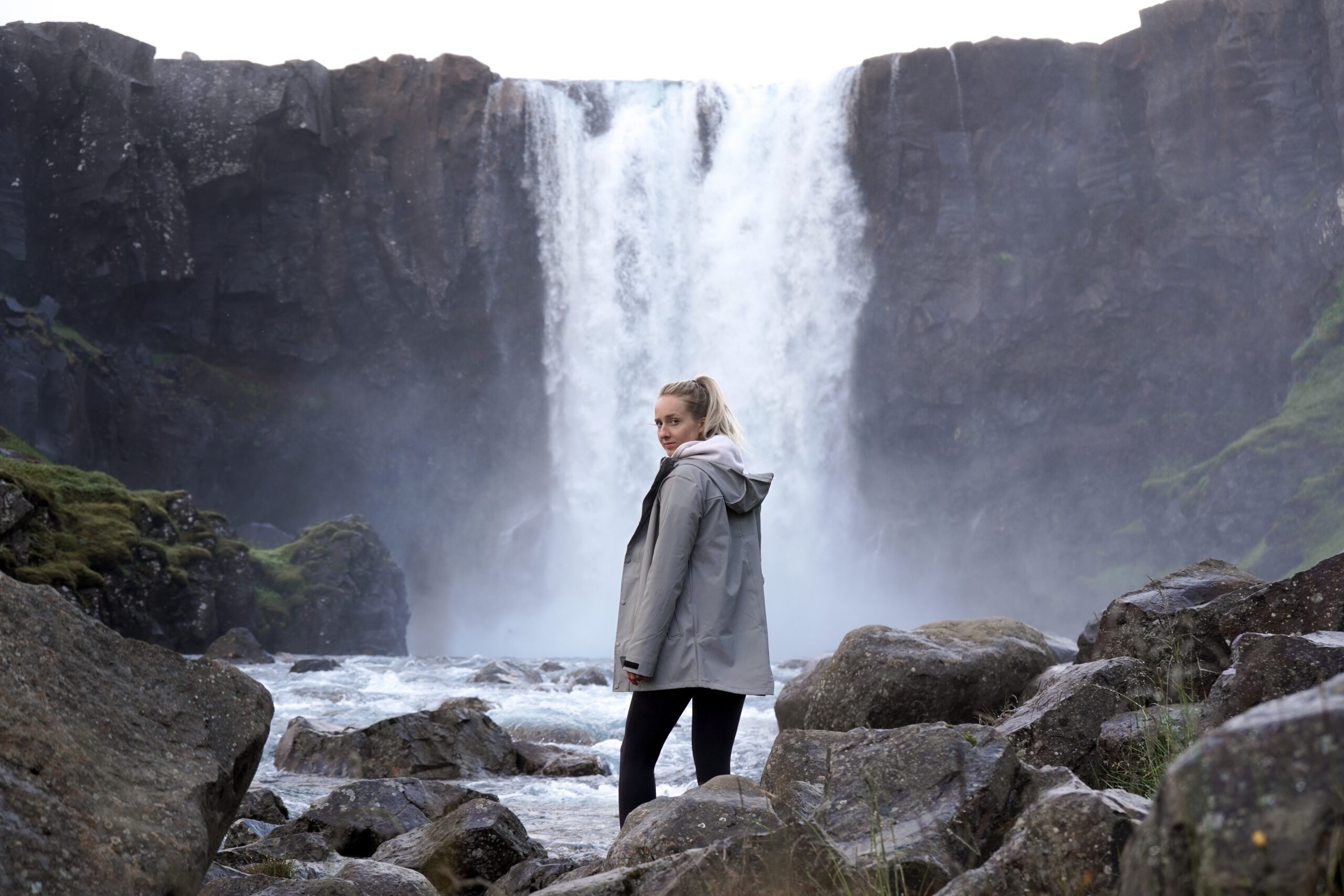 3. But still, definitely bring a bikini
Even though your trip to Iceland won't be laying on the beach and soaking in the sun, you still definitely want to bring a bikini on your trip! There are lots of (natural) hot springs, spas and lagoons around the country. Visiting at least one or a few of them on your trip is a must-do!
These are some of the coolest springs & spas:
Reykjadalur hot spring thermal river, a must-visit hidden in the mountains (read more)
Seljavallalaug swimming pool, with a beautiful mountain backdrop
Blue Lagoon, the lagoon that is well-known and beautiful, though tickets can be pricy
Secret Lagoon, a smaller lagoon that isn't as crowded, but still nice and a bit less expensive
The Beer Spa – well, the name pretty much says it all!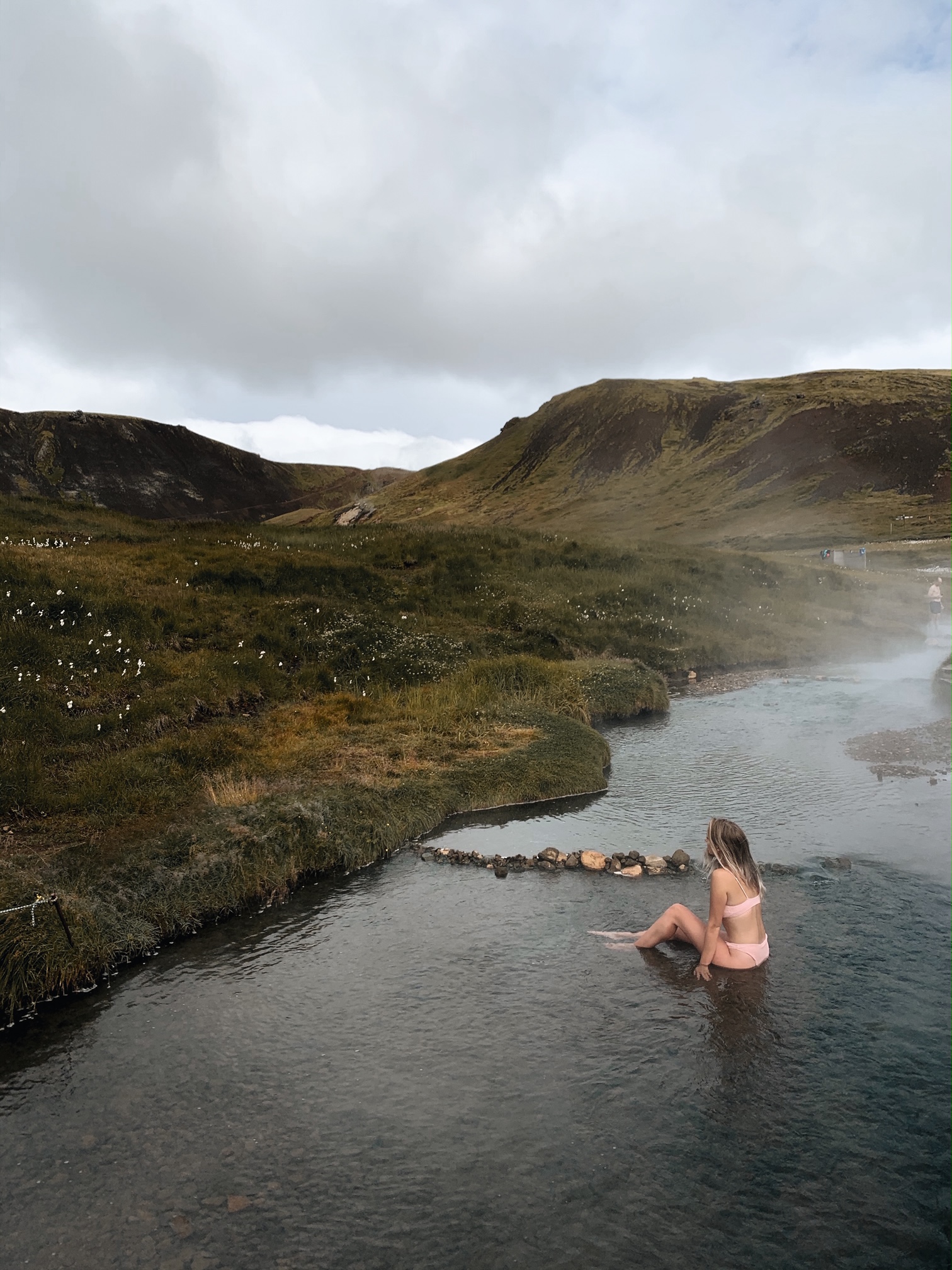 4. Summer in Iceland is the perfect time for hiking
Hiking remains one of my favorite things to do in a country, and Iceland is no different! The country offers many opportunities for exploring, whether it's a hike to a waterfall or hot spring in the mountains, or just a quick stroll near your campsite. You're sure to see amazingly beautiful sights!
Generally speaking, the weather in summer is great for hiking. Lots of trails that might not be accessible in winter, could be very doable in summer. However, it's important to always be prepared for all kinds of weather and keep to the original paths. Don't go off-track, because the landscape can be slippy and treacherous. But most importantly, get local advice on trails and hiking in general and always follow (warning) signs at a track.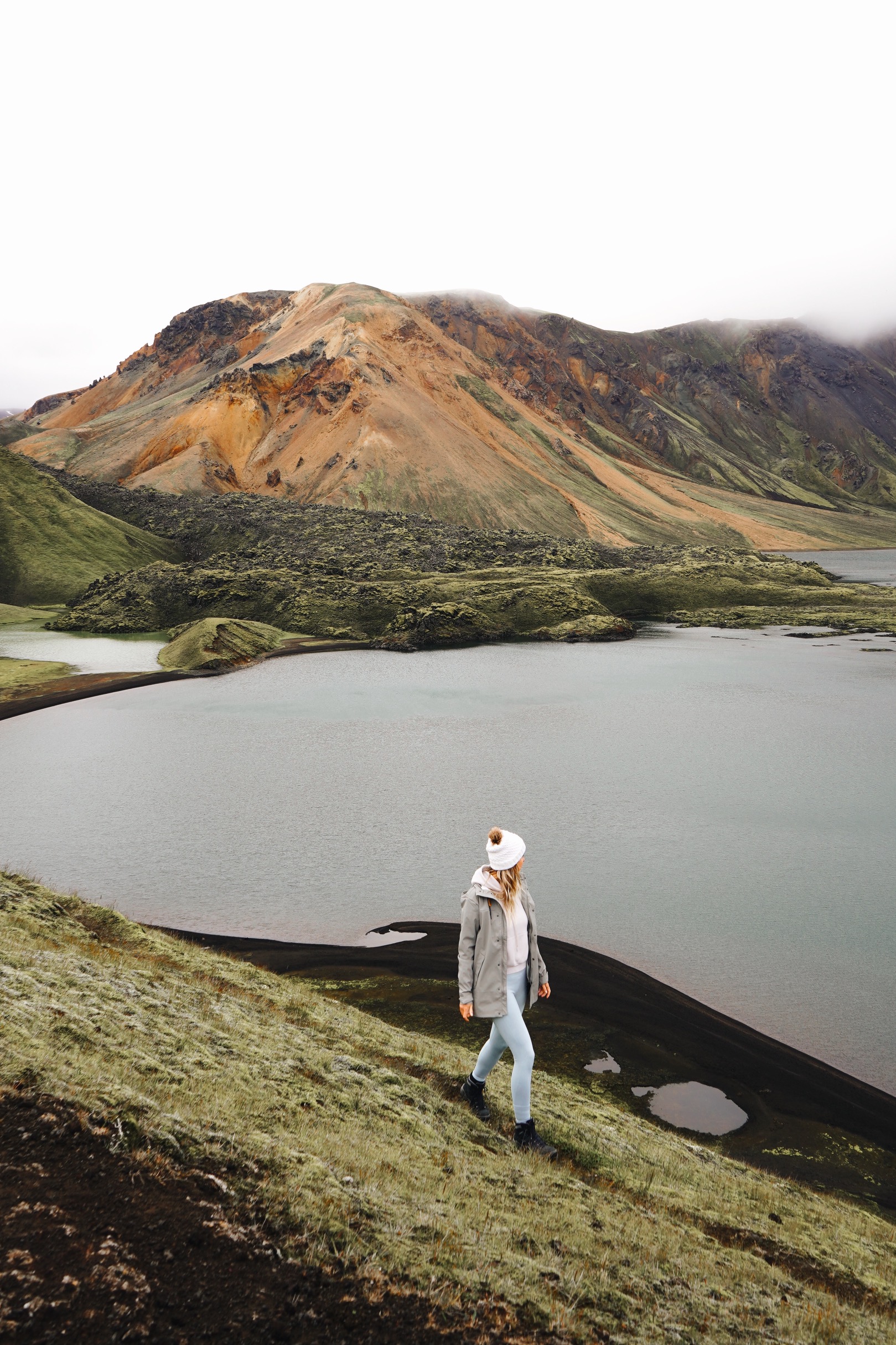 5. Camping is a great option in summer
Camping in Iceland is very doable during summer, making it a great option for travelers on a budget. Especially if you're sleeping in a tent, you can save a lot of money on your trip. While hotel prices usually start at US$100,- a night for a simple 2-person room, camping will only cost you around $10 per person.
Even though Iceland's not the most comfortable camping destination (even in summer), it's very doable if you have a decent wind & rain-proof tent and a good sleeping bag. I found that campsites in Iceland have good facilities, usually with clean toilets and showers and cooking facilities.
So, if you're on a budget, definitely try out camping in Iceland to save yourself lots of $$$!
6. Know how to avoid the crowds
This is one of the most important tips to know if you visit Iceland in summer. Summers in Iceland can get really crowded! You'll find lots of fellow tourists visiting this beautiful destination and wanting to see the best of the island, just like you.
Since I visited during the pandemic, it probably wasn't half as bad as it would've normally been – though it was still much more crowded than I would've thought! However, we spoke to several locals who told us that the most famous Icelandic attractions (like in the Golden Circle) can get insanely busy. So, if you don't love standing in crowds and waiting in line to take a picture (I feel you), be sure to avoid the crowds.
The best way to do so? Go early! Get out of your bed as early as you can and you will get to enjoy a lot of places all by yourself. I know, it's no fun, but that's why it works. We had some of the most amazing places to ourselves in the early morning. Those experiences really made getting up early so worth it.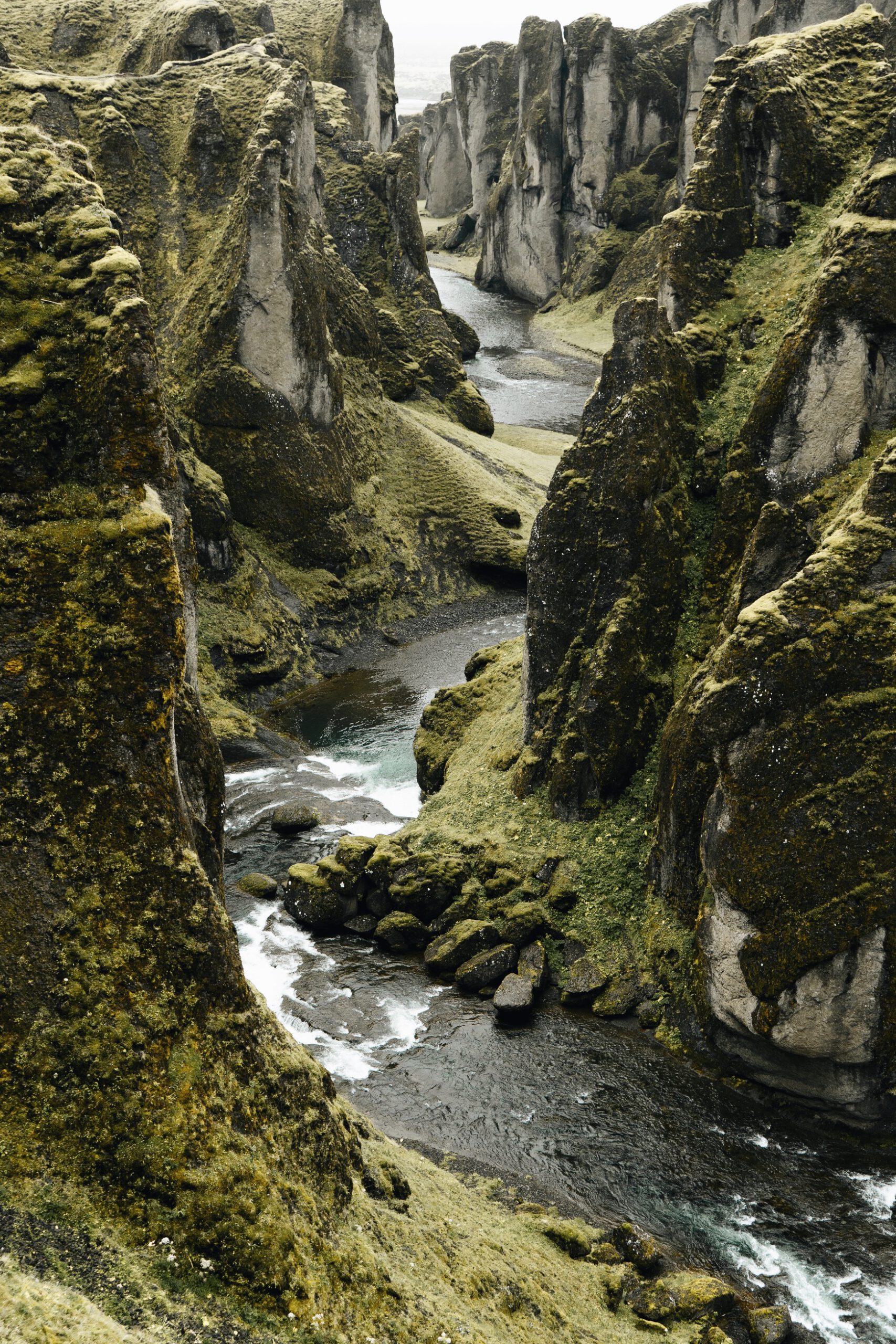 7. Summer in Iceland is prime puffin-spotting season
One of my biggest 'goals' for our trip to Iceland was to see a puffin. If you haven't heard of them, puffins are really cute birds. They look kinda penguin-like but also have a parrot-vibe due to their bright colors. Honestly, they're hard to describe, haha. Check out the photo below to see what they look like!
If you're as big a fan of puffins as I am, summer is the perfect time to visit. You can see them roughly between May and August, but if you're very lucky you may see them hanging around in April or September, even. During our trip in early August, we saw puffins several times.
Want to spot the puffins, too? I was able to see and photograph them at Dyrholaey and Reynisfjara Black Sand Beach. If you're not in luck spotting them yourself, you can also take one of the many puffin (boat) tours offered on the island!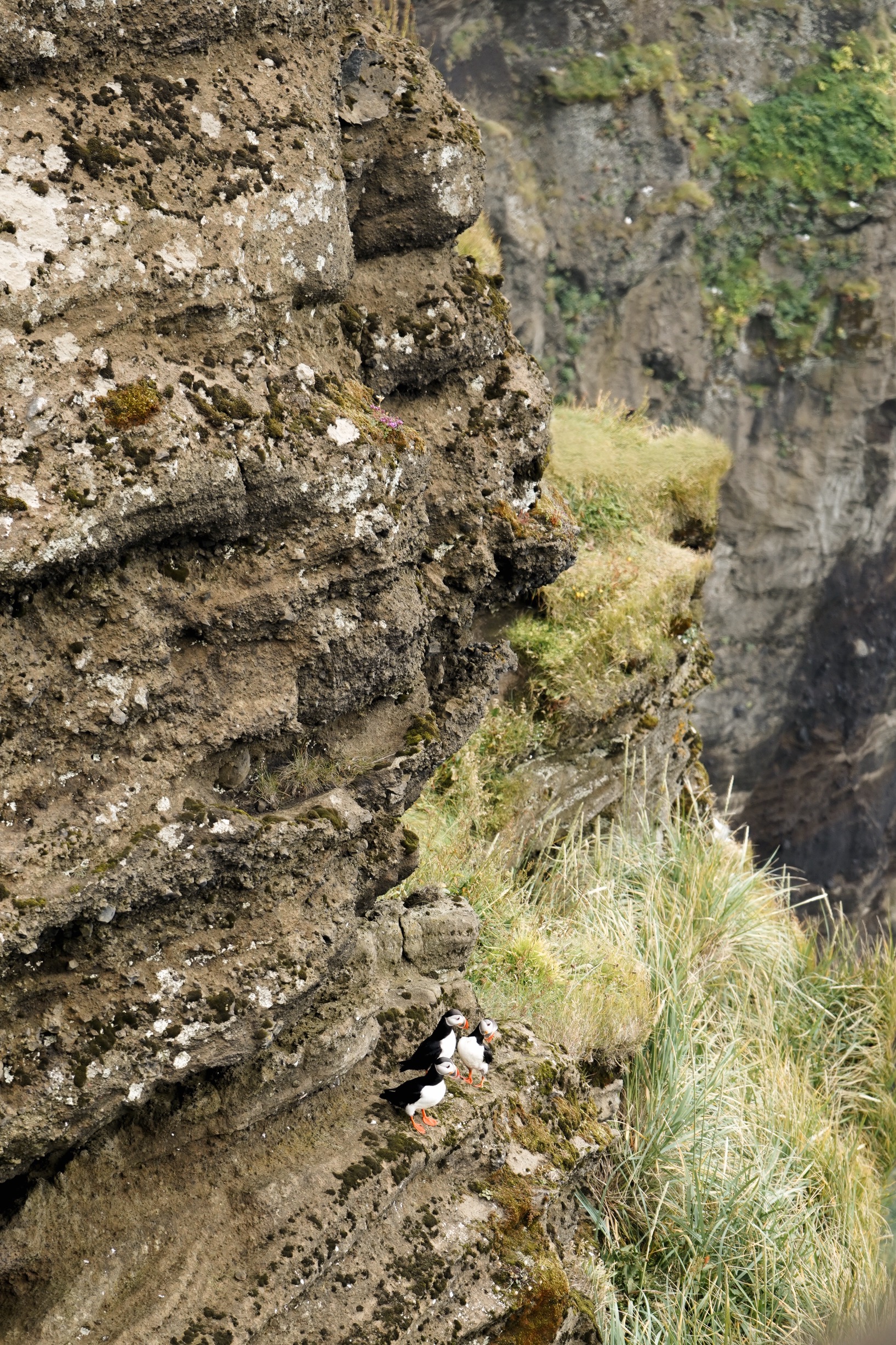 8. Bring your best camera gear
Finally, one of the most important tips if you visit Iceland in summer – or any time of the year, really: bring your best photography & camera game! If you love capturing memories and beautiful sights as much as I do, you absolutely need to bring your best camera gear to Iceland. Traveling the country will take you from one amazing sight to the next.
So, if you've been thinking about getting a camera, action cam or drone anyway, do it now. I'm telling you, all the footage from Iceland will just be incredible.
Personally, I upgraded my camera-game bigtime before visiting Iceland. I figured I was going to do it anyway, and I would forever regret it if I wouldn't be able to capture Iceland the way I wanted to. And I was so right! I can't even remember how many times I called out how happy I was I made the investment. 🙂
This is the gear we brought to Iceland:
There you go, those are my best tips you need to consider if you visit Iceland in summer! I hope this has answered any questions you had about temperature, packing and many more things. If you've got any more questions or tips yourselves, I'd love to hear from you in the comments!
Some links in this post may be affiliate links, meaning I earn a small percentage of any purchase made. They're at no extra cost to you, but allow me to keep creating new content for you guys. Of course, you're free to use any other link!
Liked this post? Save it for later!