As you may know by now, I love photography – especially when I'm traveling. Because of that, I always find myself looking for the best Instagram spots to visit, no matter what country I'm in. Simply because those are usually the most gorgeous photography spots the photographer in me really, really doesn't want to miss. Today, I'm sharing 10 of my favorite Instagram spots in New Zealand. So, grab your camera and get ready for the most photogenic spots on the North & South Island of this beautiful country!
1. Cape Reinga (North Island)
To start off our list of most Instagrammable places in New Zealand, we're going all the way to the northernmost point of the North Island. Cape Reinga is a beautiful green paradise in the midst of a deep blue sea. I suggest simply walking around and exploring the area. Don't forget to walk over to the gorgeous lighthouse.
I loved the pics I snapped when I was at Cape Reinga. We strayed a little bit of the beaten path to get a good look at the coast, and it was incredible!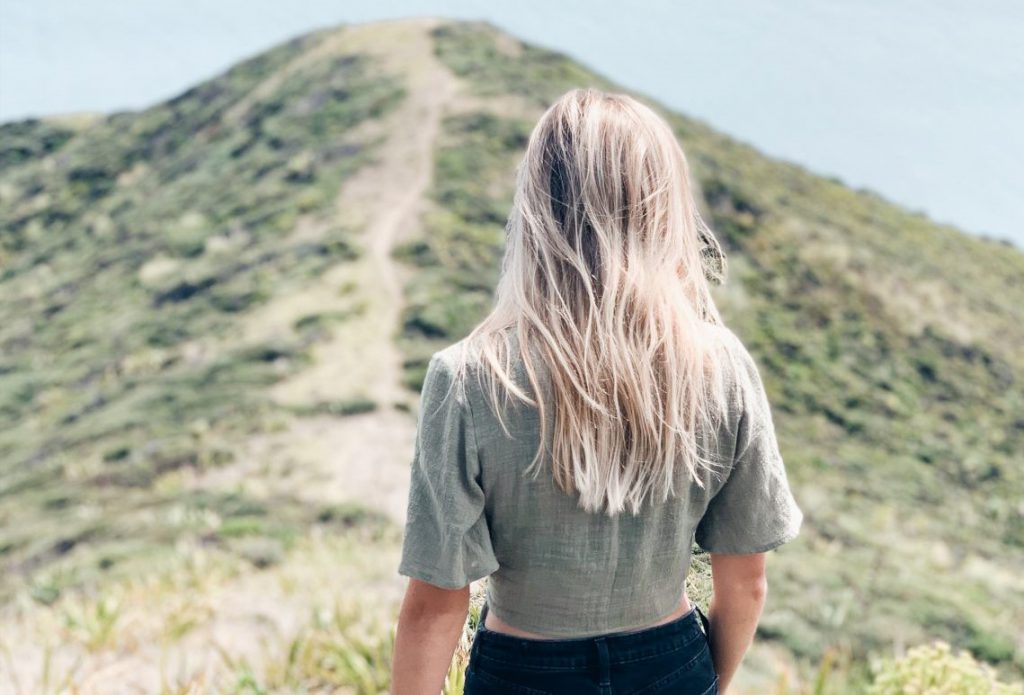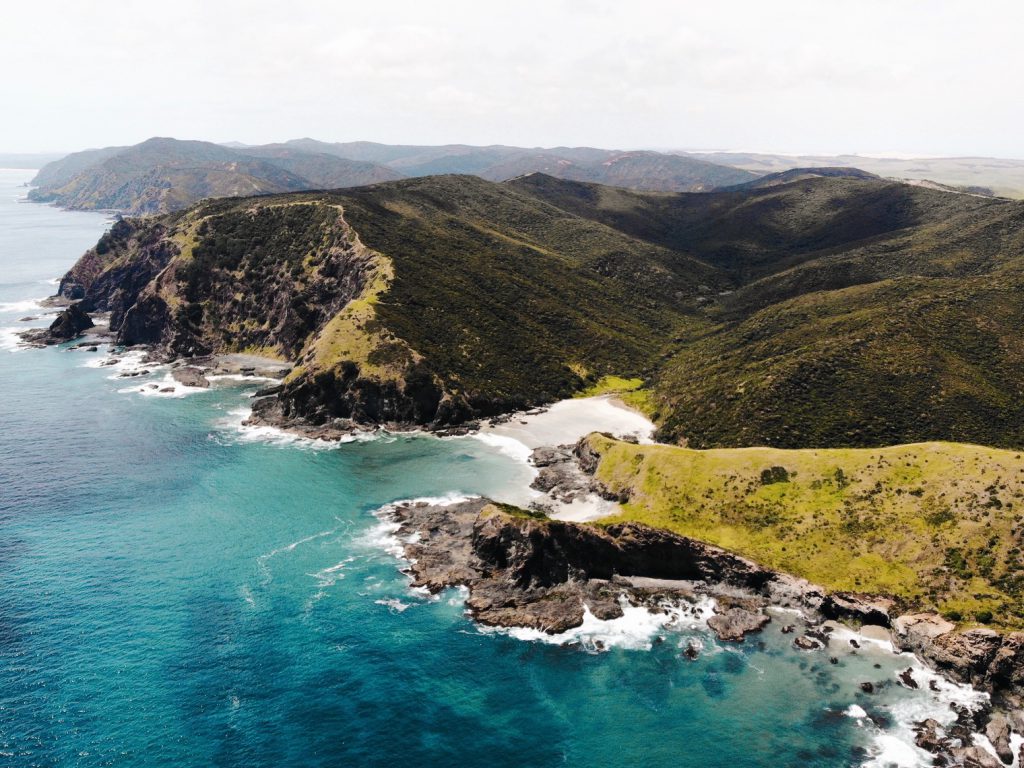 2. Aoraki/Mount Cook National Park & Mount Cook Road (South Island)
This National Park is filled with incredible sights. Simply walking through it takes you from one Instagrammable place to the next! If you're there, I'd recommend the Hooker Valley track – an easy yet beautiful track that'll take you just a few hours.
Though all roads are stunning in New Zealand and I wouldn't normally include one here, the road past Lake Pukaki towards the mountain (Mount Cook Rd) absolutely takes it to the next level. There are lots of people taking photos and even standing on the road (I wouldn't recommend it though, it's still a Highway 😉 ).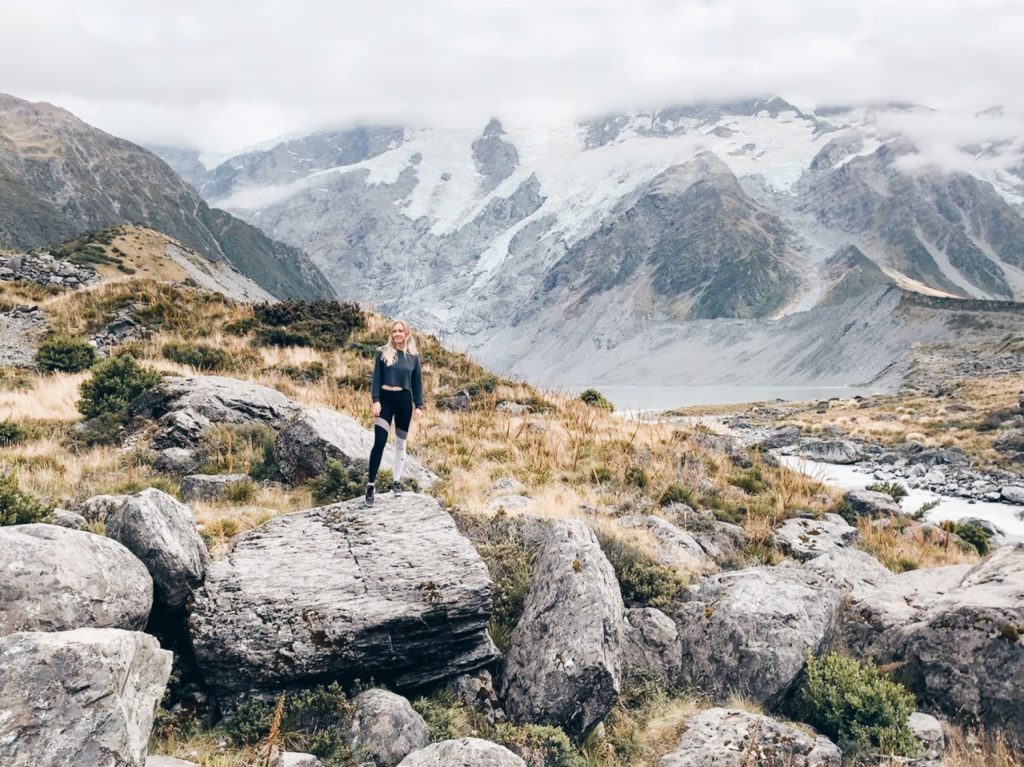 3. Roys Peak (South Island)
Probably the most Instagrammed hike in New Zealand this year! I never even heard of it during my first visit to New Zealand five years ago, but this time there was no way around it: I simply had to do the hike! The pictures looked incredible and the reality is nothing short of them – it's absolutely stunning.
Sunrises and sunsets are the most popular times for those wanting to snap the perfect pic – the colors in the sky are simply unbelievable! I recommend visiting during (here you can find more tips on avoiding the crowds & photos I took).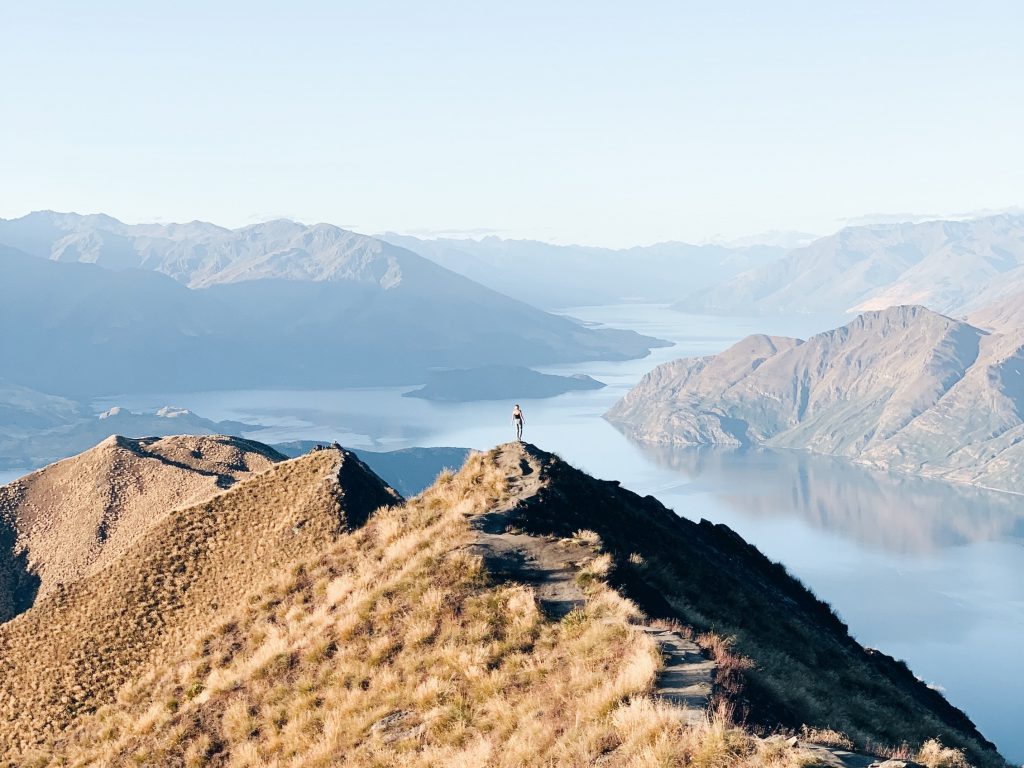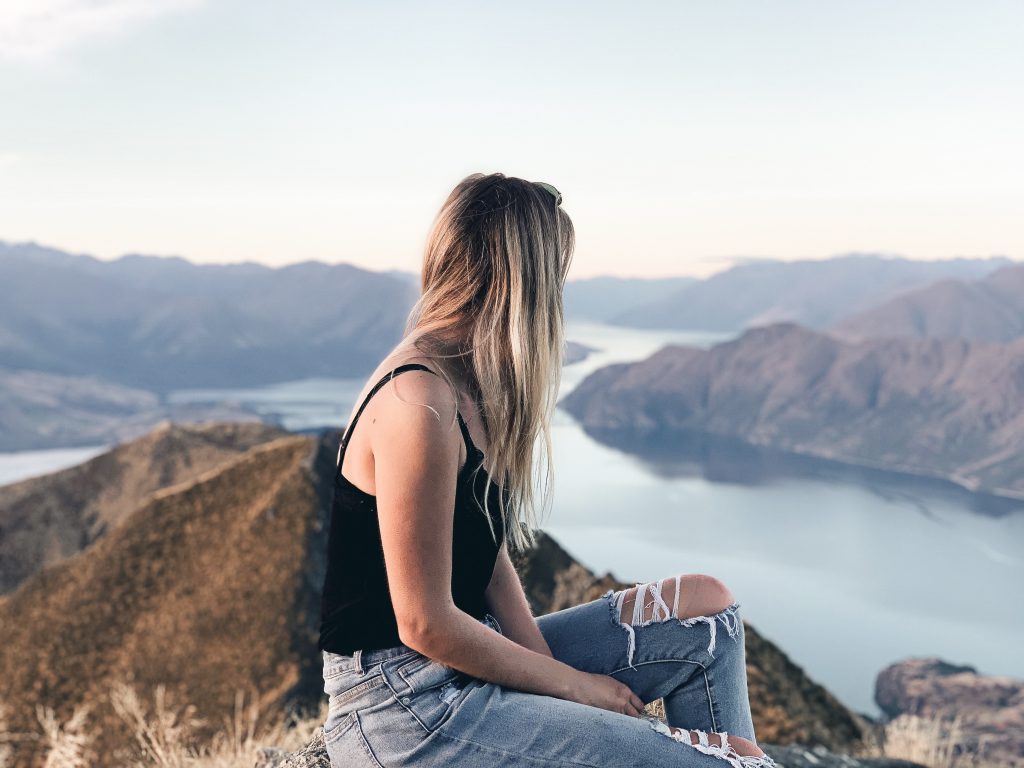 4. Coromandel & Cathedral Cove (North Island)
In the east of the North Island lies Coromandel, a beautiful area with lots of stunning views and beaches. I recommend just walking around, exploring and finding hidden spots. One highlight you can't miss while you're there is Cathedral Cove, a must-see in this list of best Instagram spots in New Zealand. You can access the cove only by foot (40 min walk one-way) or by boat.
In Coromandel, amazing pics are pretty much guaranteed. However, I would go early to avoid enormous crowds of tourists (especially near Cathedral Cove).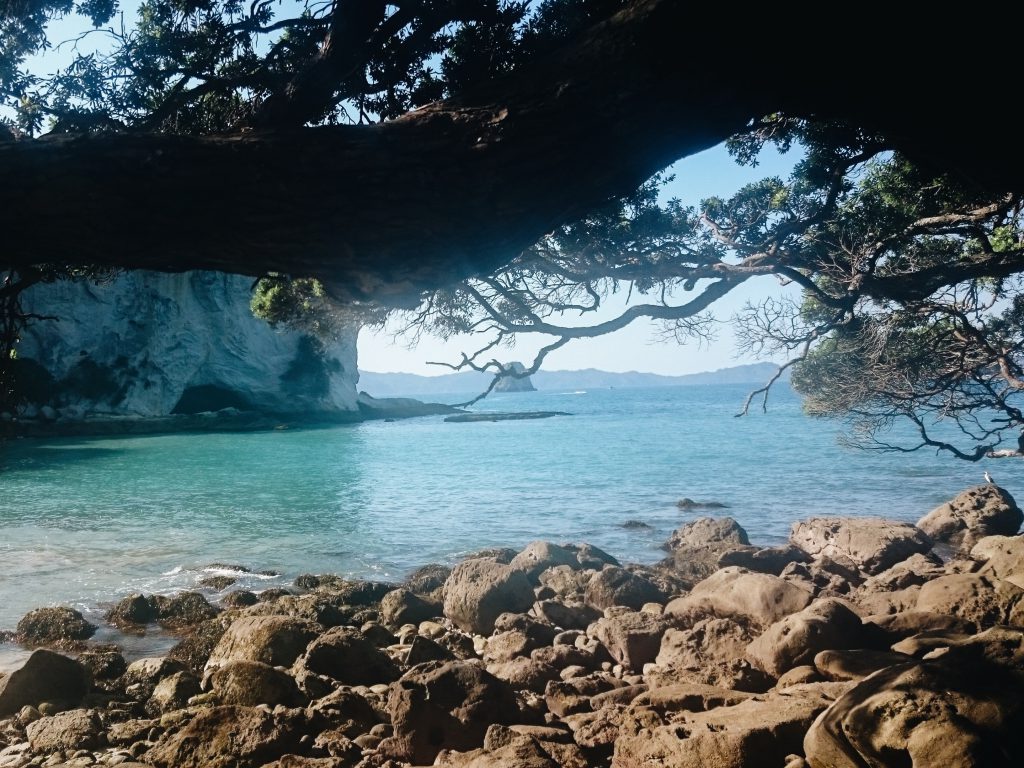 5. Lindis Pass (South Island)
Lindis Pass is a place I stumbled upon by accident, to be honest. We were just driving, making our way from one place to the next, when we suddenly found ourselves in the most gorgeous, out-of-this-world landscape. Soft, orange hills stretch everywhere you look and turn purple in the light of the sun. A long, winding road takes you all the way through. Unexpectedly, this turned out to be one of my favorite Instagrammable places in all of New Zealand. It's so worth it to stop the car and snap a pic!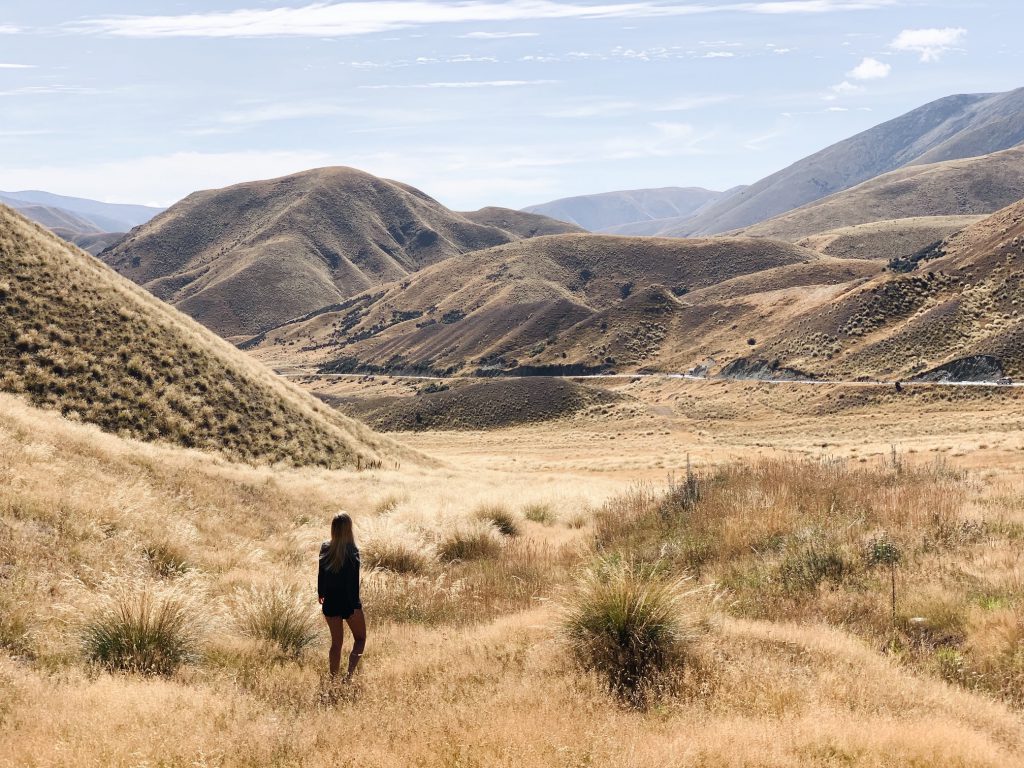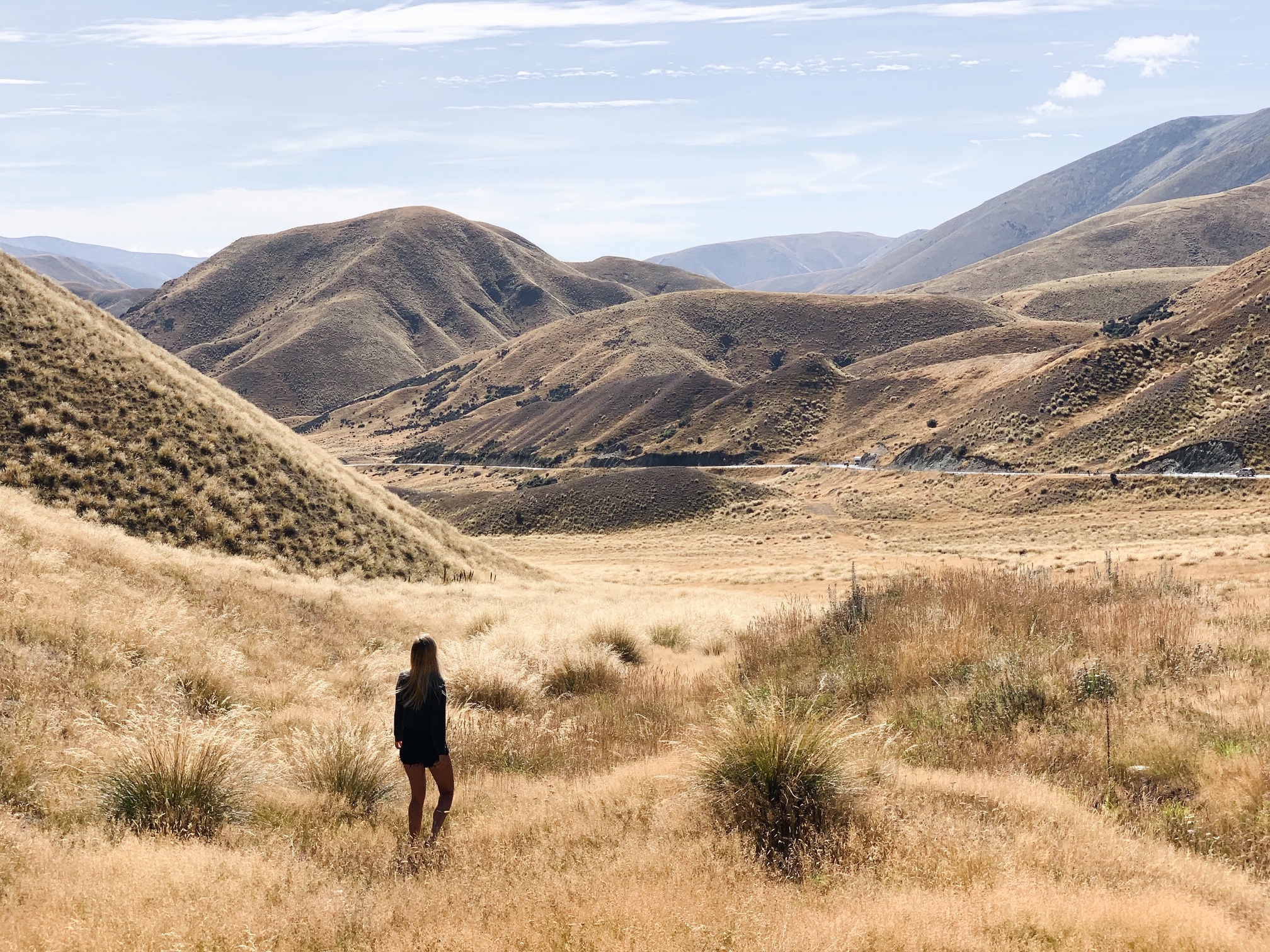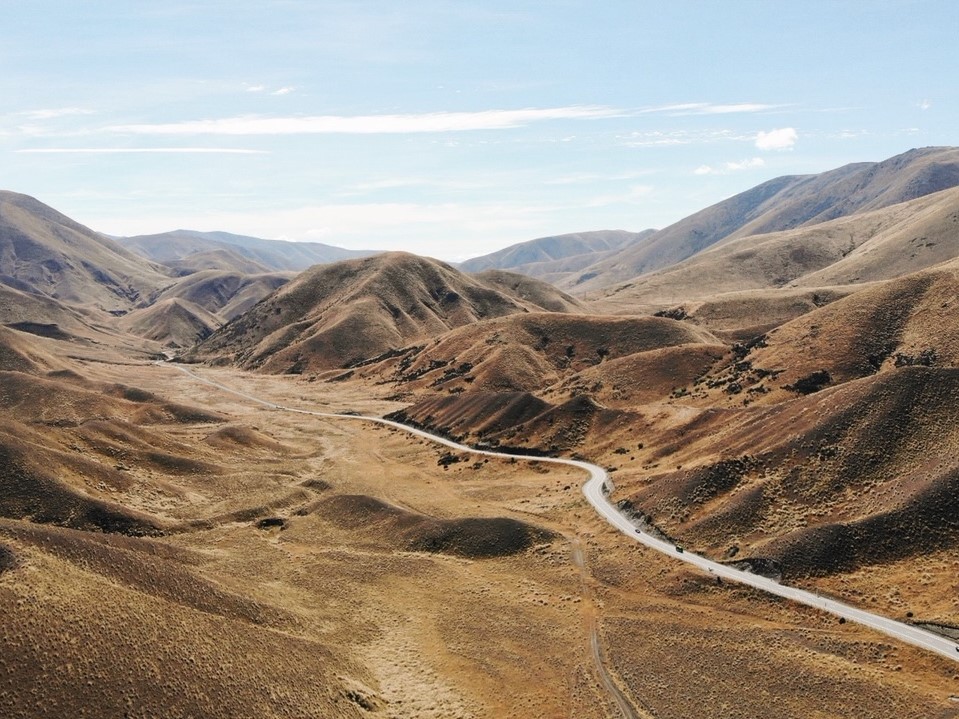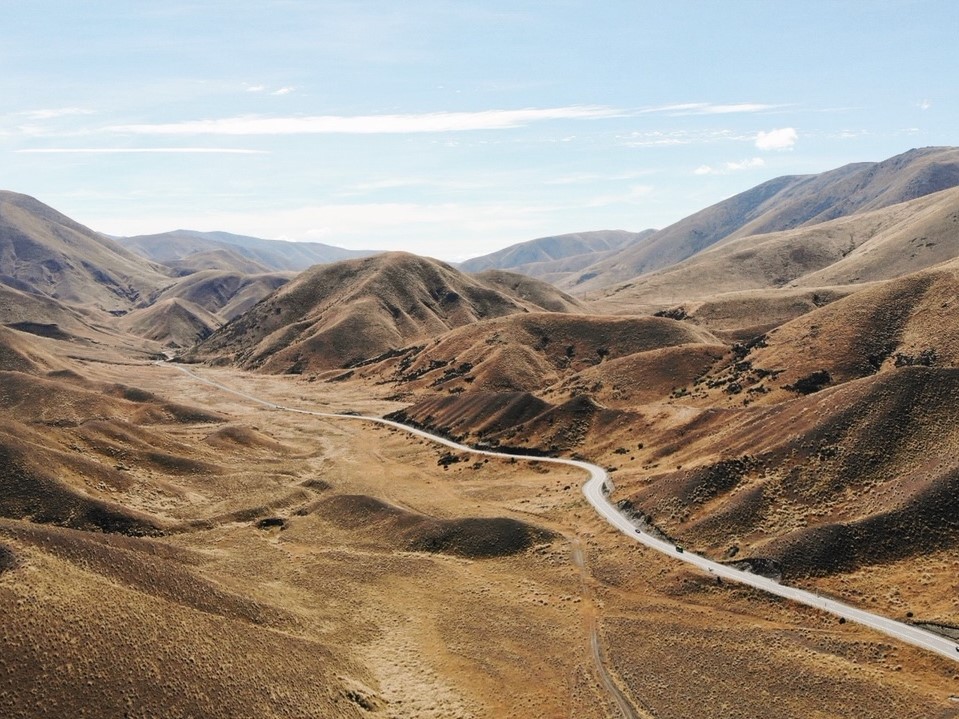 Want to know how I edit my photos? Check out my 8 favorite photography apps to see what I use for everything travel photography related!
6. Lake Tekapo (South Island)
Lake Tekapo is one of the most incredible places in New Zealand that can't be missed on this list of most Instagrammable places in the country. The water is a gorgeous color blue and the views are phenomenal: the wide stretching lake meets mountains, hills and forest everywhere you look. Good photos guaranteed!
Tips: go around November to spot the beautiful lupin near Lake Tekapo and across the country. Oh, and while you're there, also visit Mt. John and the observatory for some more incredible shots. 😉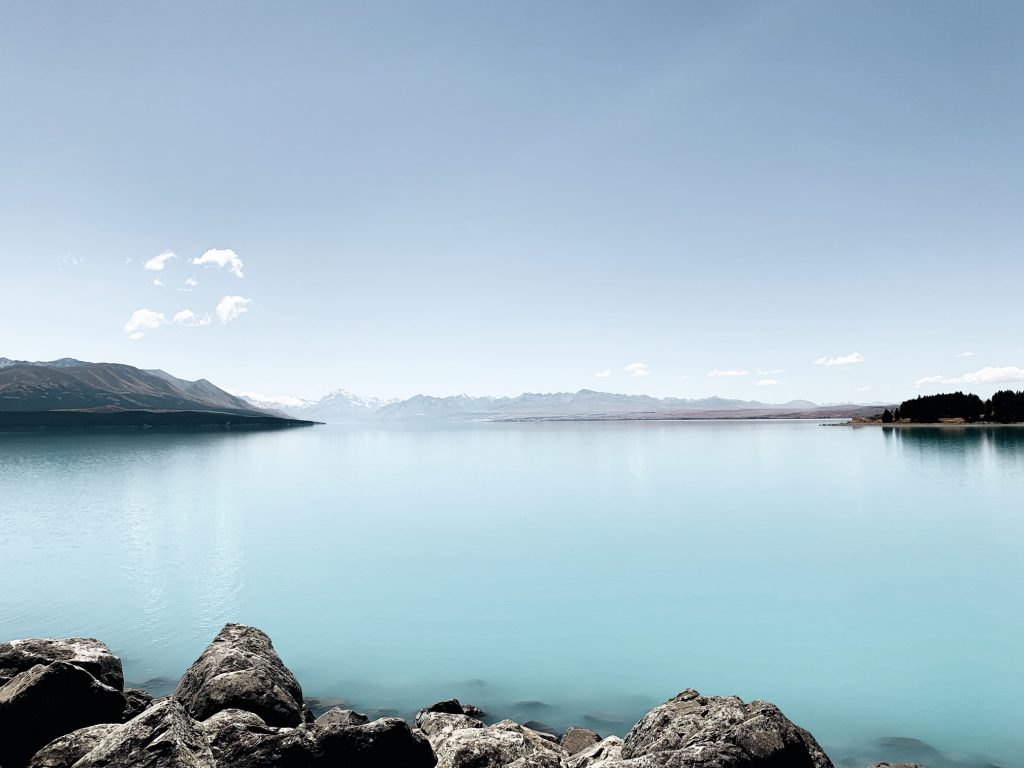 7. Tongariro Alpine Crossing (North Island)
The Tongariro Alpine Crossing is honestly the most incredible hike I've ever done. During the hike, you cross a part of the National Park, which is also a World Heritage Site. Though the 19.4 km (12 miles) long hike can be challenging at parts, the surroundings of this hike are like no other. From volcanoes and craters to forests and deserted landscapes. Naturally, the pictures you snap will be out of this world. Trust me, you can't go wrong here!
8. Queenstown (South Island)
The vibrant southern alpine Queenstown is a popular destination for tourists and locals alike, and for good reason. There are many incredible things to do, see and eat here! (See day 11 & 12 of my South Island road trip itinerary for many more tips).
Personally, I think one of the most Instagrammable spots in Queenstown is the view over the town when standing on the Skydeck. You can either hike your way up (as part of the Ben Lomond hike – really recommend this hike for some great pics, too) or save your legs some troubles by taking the gondola.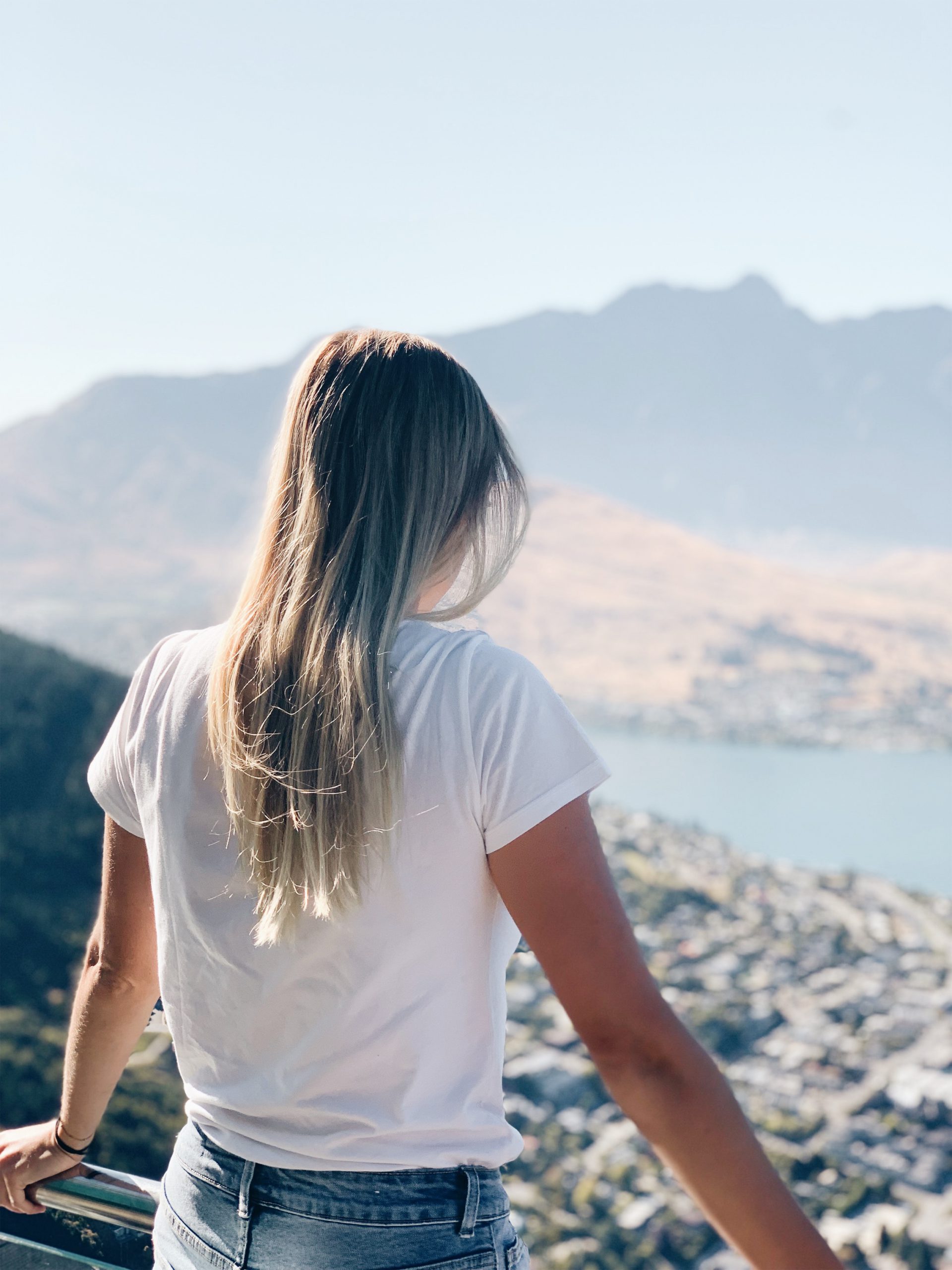 Planning your trip to New Zealand? Read more in the resources below this post or check out all New Zealand posts here!
9. Wai-O-Tapu (North Island)
One place that can't be missed on this list of best Instagram spots in New Zealand is Wai-O-Tapu Thermal Wonderland. This park is found near Rotorua and known for its active geothermal activity. Strolling around this unique place gives you the best views of the most incredible hot springs in unimaginable colors. Though the smell is a little less great, it's a must-see on the North Island.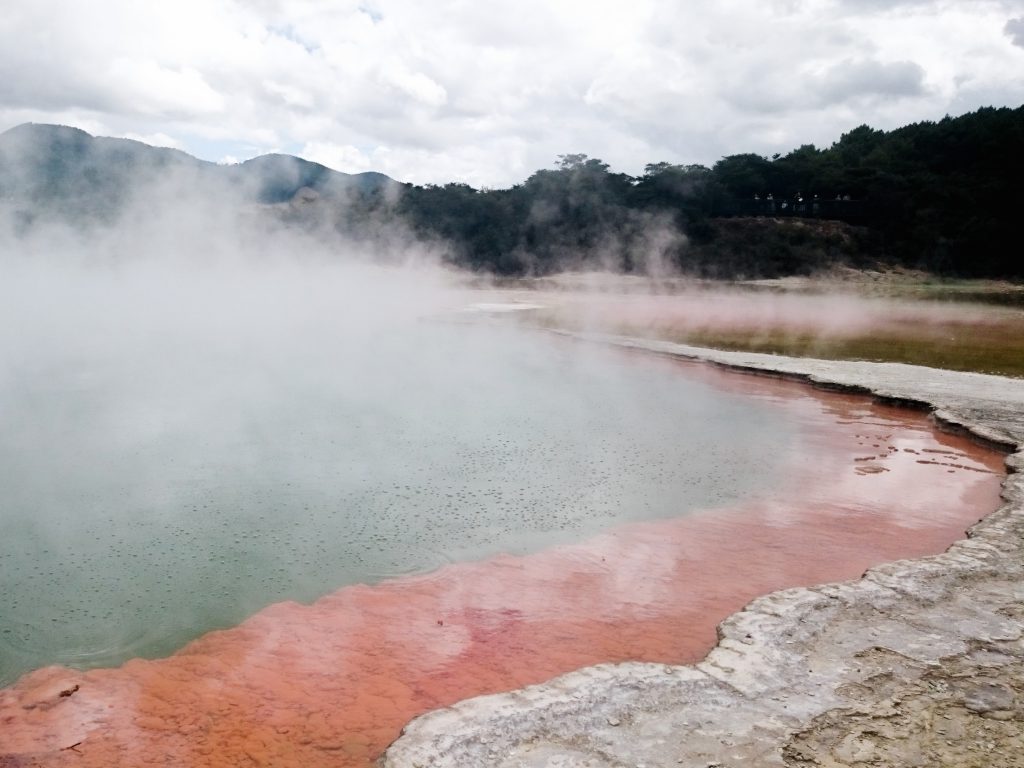 10. Milford Sound (South Island)
Last but definitely not least, this list of most Instagrammable places in New Zealand wouldn't be complete without the natural wonder that is Milford Sound! You find this incredibly beautiful landscape in Fiordland National Park, in the southwest of the South Island. When you're there, I recommend taking a cruise (I always go with JUCY, they're good & cheap) to explore every corner of the Sounds and take the best pics while you do!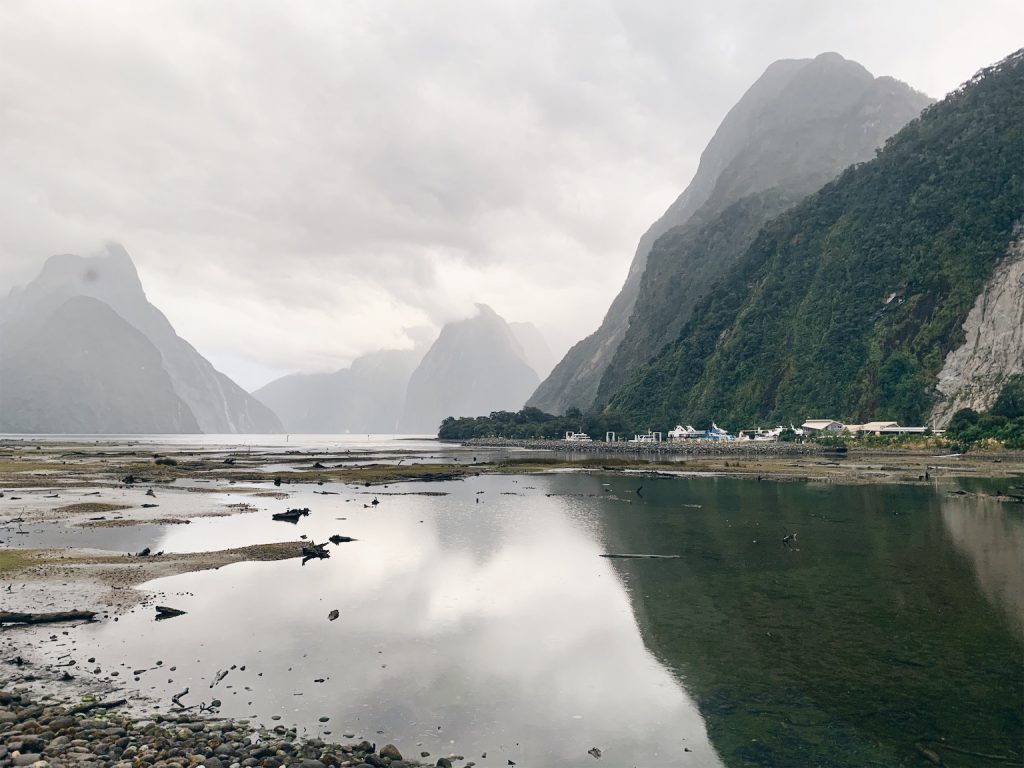 Those are my 10 best Instagram spots in all of New Zealand! I hope you'll love these places as much as I do and will end up with some incredible travel photos, too. What are your ultimate Instagram spots in New Zealand?
Liked this post? Save it for later!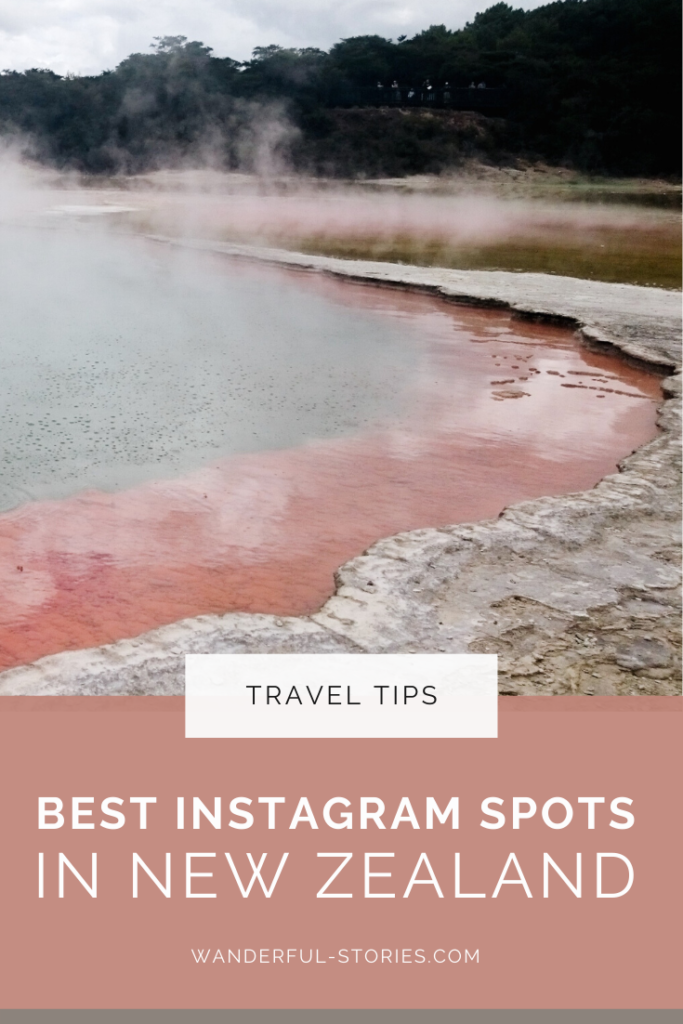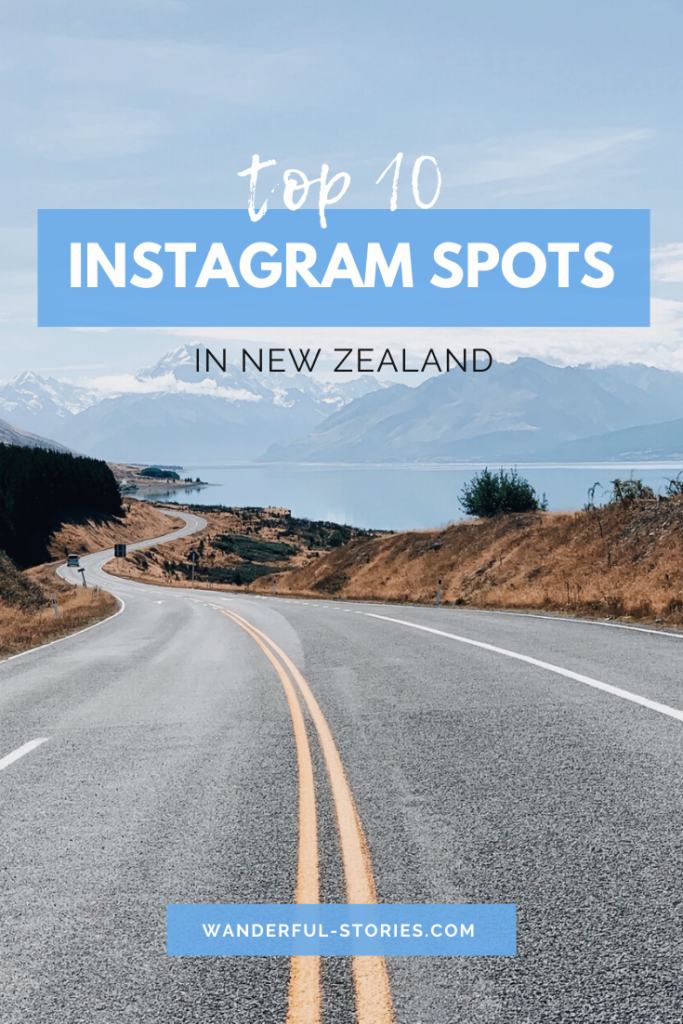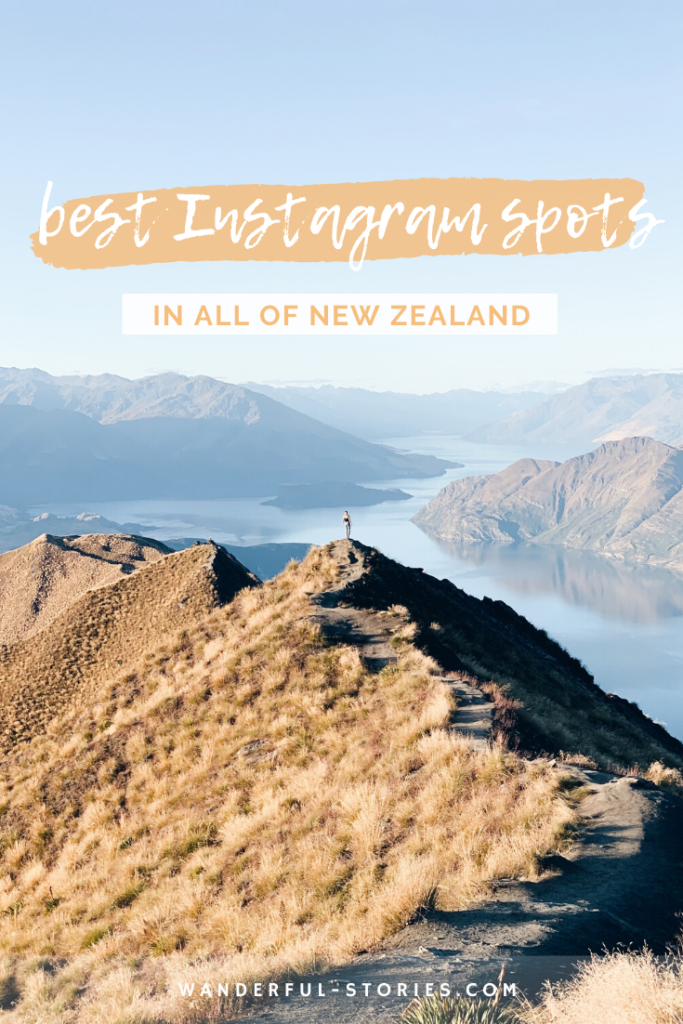 ---
My camera gear
Curious what I use to shoot my photos with? Most of the shots in this post are taken with my phone, an iPhone XS (just love the camera on this one!). I also more recently upgraded to a Sony A7 III, and I love it. It's the perfect allrounder for travelers who are serious about their photography or videography. The drone pics in this post are taken with my favorite drone, the DJI Mavic Air, which is just the perfect travel drone. Finally, I use the GoPro Hero 7 Black for some landscape shots, and all underwater & night photography.
Some links in this post may be affiliate links, meaning I earn a small percentage of any purchase made. They're at no extra cost to you, but allow me to keep creating new content for you guys. Of course, you're free to use any other link!
---
You may also like…