As anyone who knows me will tell you, I love photography. Like – love. According to some, a little too much maybe, haha. I can easily take a few thousand photos per month when I'm traveling. What can I say? I just love to capture memories and learn new ways to express myself creatively. As I shoot most of my photos on my phone, I am a big fan of all kinds of apps that help me make the most of those shots. Today, I'm sharing my favorite photography apps for travelers with you!
My photography gear
But first: let's get into the cameras I use. About 95% of the time, I'll shoot with the camera on my phone, an iPhone XS. I've got to be honest: the main reason I chose this phone is for the cameras on it. I fell in love with the portrait function as soon as I saw it for the first time.
Even though I've got a Sony mirrorless camera (A5000) with a 50mm lens, too, I prefer my phone in most cases. Part of this is due to the good quality of the iPhone camera. However, I also just love the convenience of a phone. You pretty much always have it with you anyway and can take it out in a second to capture a quick moment. Plus, carrying around a camera and lenses takes up a lot of space in my bag. Not to mention the extra weight it adds!
The rest of the images are taken on one of two other cameras I usually carry along. I use a DJI Mavic Air for those places I want to capture from above and also have a GoPro Hero 7 Black. The GoPro comes in especially handy for nighttime shots and underwater action (like when you're swimming with turtles!).
Update 2021: More recently, I upgraded to a Sony A7 III, which is now my favorite camera. As much as I still love my iPhone, the quality doesn't compare to this camera. The A7 III is the perfect allrounder for travelers looking to up their photography or videography game and has such great value for its price!
Recommended read: my camera gear & complete travel photography guide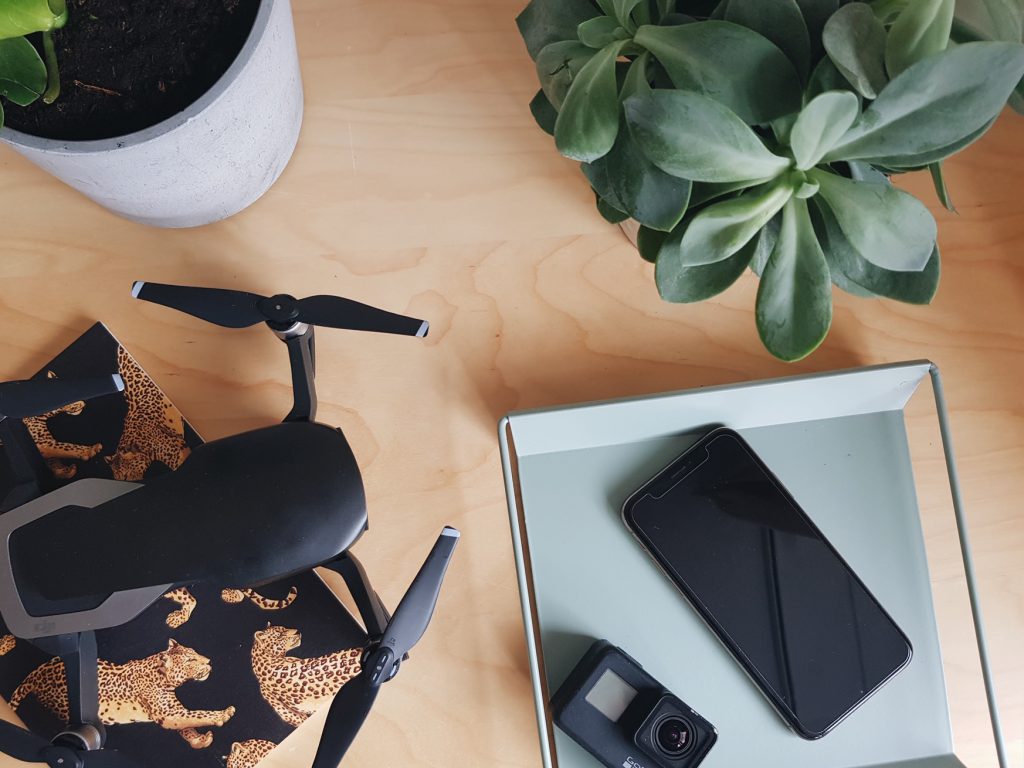 But even for the photos I don't take on my phone, I still prefer mobile editing over the software on my laptop. Yup, I really love my apps! So, without further ado, let me show you which ones I really can't live (or travel) without.
The best photography apps for travelers: my 8 favorites
I currently use 8 photography apps that are perfect for travelers. I'd say I'm pretty consistent when it comes to the apps I use. I'm not a big fan of using 20 different editing apps for a single picture and don't switch around a lot. So, the ones mentioned here really are my true favorites and have been on my phone for a long, long time.
Editing apps I: color grading & general adjustments
Lightroom
Out of all the photography apps I'd recommend to travelers, I love this one the most. Honestly, I cannot live without Adobe's Lightroom app!
Although in my experience Lightroom – just as the other Adobe programs – can take a little getting used to, once you know how it works the possibilities are endless. I love that you can create your own presets in Lightroom, as well as import others'. This makes editing super quick and easy. Besides adjusting the colors of the picture, I'll also use this app for other little tweaks if needed, such as cropping a photo.
Available for iOS and Android (free)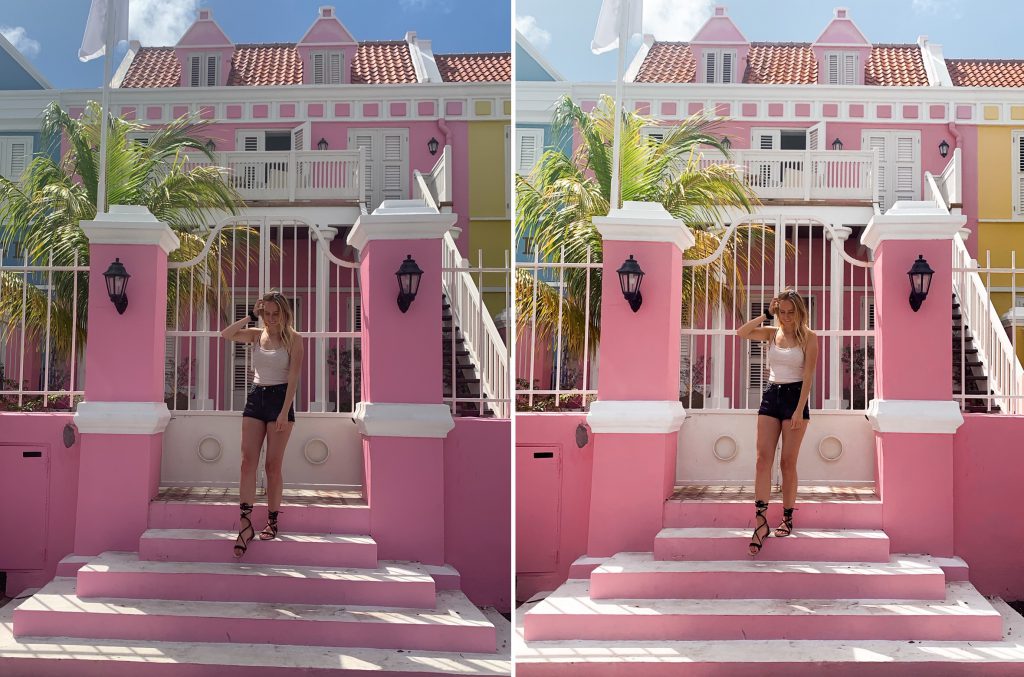 VSCO
I've been a fan of VSCO for years now and still use it regularly. Because I do all of my color grading and other simple edits in Lightroom now, I don't rely on VSCO as much as I used to. However, I still love some of the VSCO filters/presets. Sometimes, I'll add a subtle layer on top of my own edited photos, which can really bring them together nicely.
Available for iOS and Android (free)
Editing apps II: photoshopping
Photoshop Fix
Photoshop Fix is one of those photography apps I sometimes really can't live without. You won't find me photoshopping holiday snaps into unrealistic masterpieces for the 'gram on it. Nope, the main reason I like to use it is to get rid of any unwanted fellow tourists. 'Cause let's be honest, there's nothing more frustrating than looking back at your favorite photo and spotting little photobombers you didn't notice before. 😉
In the app store, you can find several Photoshop apps developed by Adobe. I've tried a few and found that Photoshop Fix works the best for the kind of photoshopping I like to do on my phone. I especially find the healing feature very user-friendly. It provides you with options most of the software users love, such as the spot heal and clone stamp feature. 10 tiny people taking photos in the background? A person's head floating in the sea right behind you? Gone!
Available for iOS and Android (free)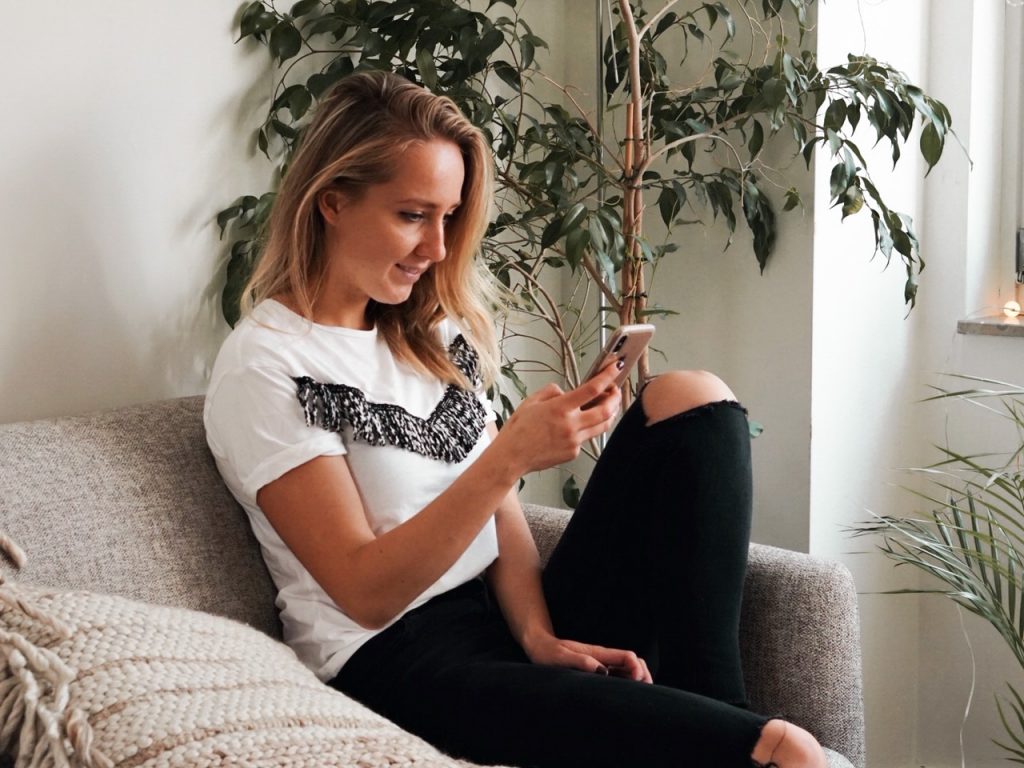 Facetune
Although Facetune is perhaps the app I currently use the least out of the apps on the list, I've been a fan for a long time now. Even though the app is advertised as a tool to edit and perfect your selfies, I don't actually use it for that. I prefer to use it when I want to smooth out certain small irregularities in texture. Although I usually go to Photoshop Fix first, there are certain features of Facetune that Photoshop doesn't offer. I especially love the whiten and vibrance features of the app!
Available for iOS and Android (free)
Like this kind of post? Check out my all-time favorite travel apps that make your trip easier and cheaper!
Social sharing
UNUM
Before posting to Instagram, I do like to plan out my feed just a little bit. By being able to see how the different photos look together, I am able to tweak the color grading in some photos if needed. Besides that, I simply find it useful to have all the pictures placed together somewhere. That way, I know which ones I can upload next, which saves me a lot of time.
Although I've used different planning apps in the past, UNUM's been my go-to for a few years now. Its design is pretty user-friendly and it has all the features I need. It's easy to import and export, switch around the photos, write captions and more.
Available for iOS (free)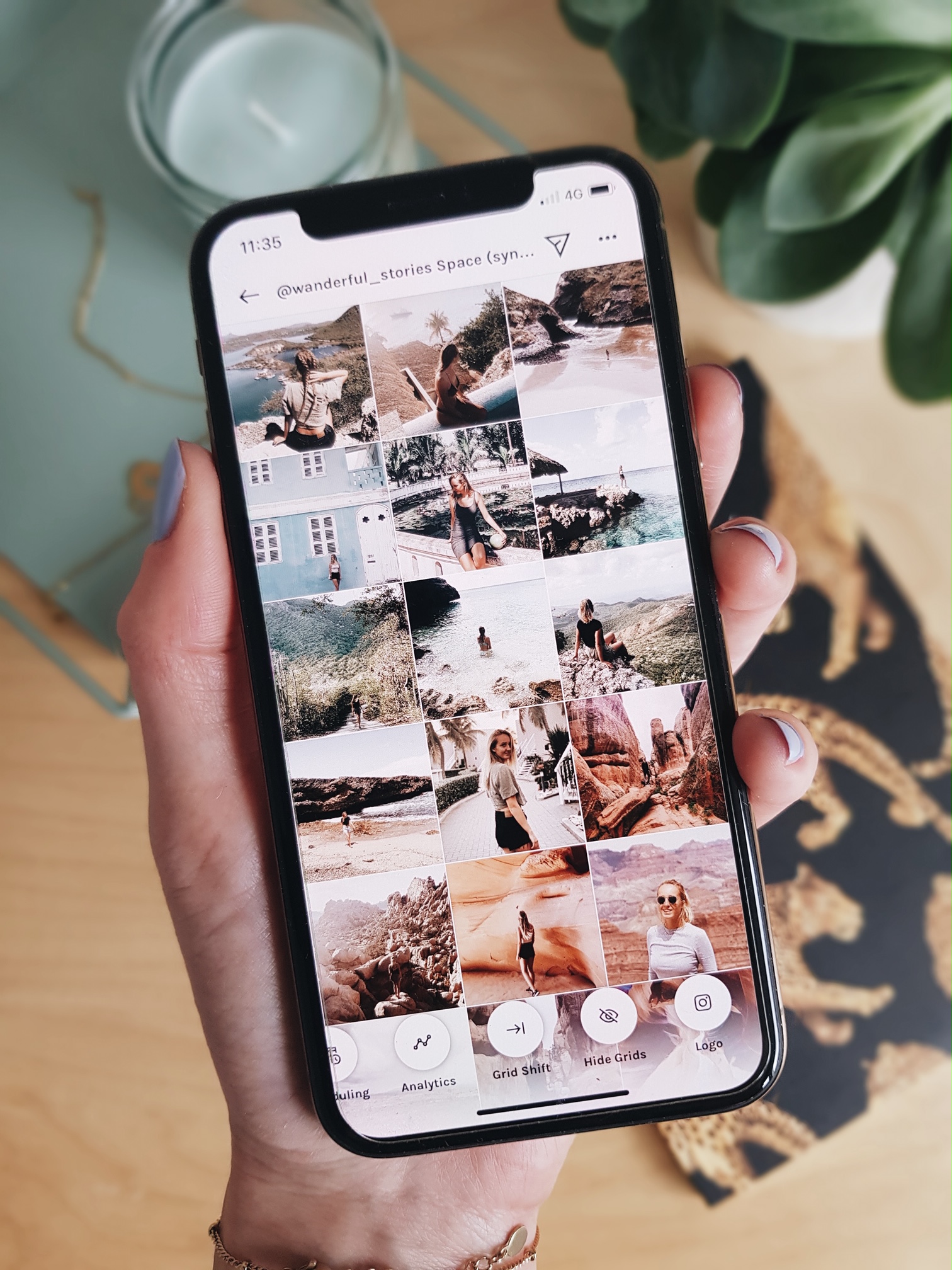 Unfold
Unfold is a great app to create fun and aesthetic Instagram Stories. I really love that it allows you to visually tell the story of a certain place. It does take more time though and feels a bit less spontaneous than capturing and posting on Stories in the moment. Because of that, I'll try and alternate between posting aesthetic impressions of a place and sharing quick snaps.
Available for iOS and Android (free)
Photo organization
I don't use any specific apps for storing the photos I take. For that, the iPhone's photos app does the trick just fine. However, there are two photography-related apps that are perfect for travelers. They are a must-have for me when it comes to photo organization.
WeTransfer's Collect
Collect is one of those apps you might not consider at first, but which has become crucial for me. It allows you to send others or yourself large files (up to 2GB each time), without compromising file sizes or quality. I've been using the file-sharing website behind this app, WeTransfer, for school and work on my laptop for years now. However, I only recently found out they have a great app, too!
I mainly use Collect to exchange photos between my phone and laptop. For example, if I want to upload edited photos on the blog or send lots of drone photos to my phone. In those cases, this app is a super quick and easy solution.
Available for iOS and Android (free)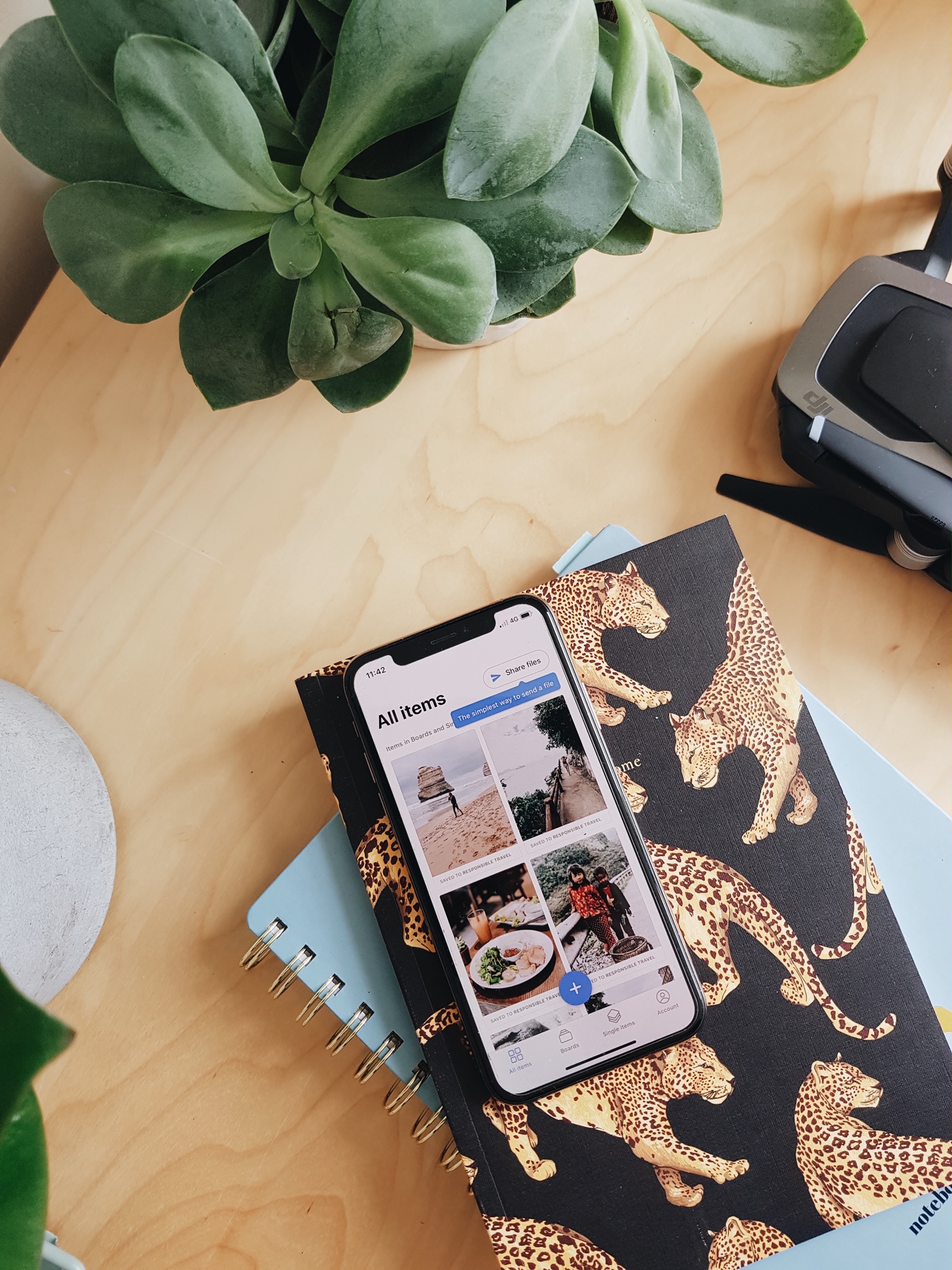 Camera connection apps
The final app I can't go without while traveling is an app to connect another camera to my phone. Now, technically, this is not a single app, of course. But since everyone will have a different type or brand of camera with different apps, I've put them together here.
Personally, I use the DJI Go app to connect both my drone and mobile gimbal to my phone; you'll need this app both for creating and accessing the content on your phone. Besides that, I have the GoPro app for the content I shoot with that action cam. And finally, on the rare occasion that I use my Sony camera, I have Sony's Imaging Edge Mobile app to send the files to my phone.
DJI GO is available for iOS and Android (free); GoPro is available for iOS and Android (free);
Imaging Edge Mobile is available for iOS and Android (free)
And there you have it, those are my 8 favorite photography apps for travelers! What are the photography apps you can't go without during your travels?
Some links in this post may be affiliate links, meaning I earn a small percentage of any purchase made. They're at no extra cost to you, but allow me to keep creating new content for you guys. Of course, you're free to use any other link!
Liked this post? Save it for later!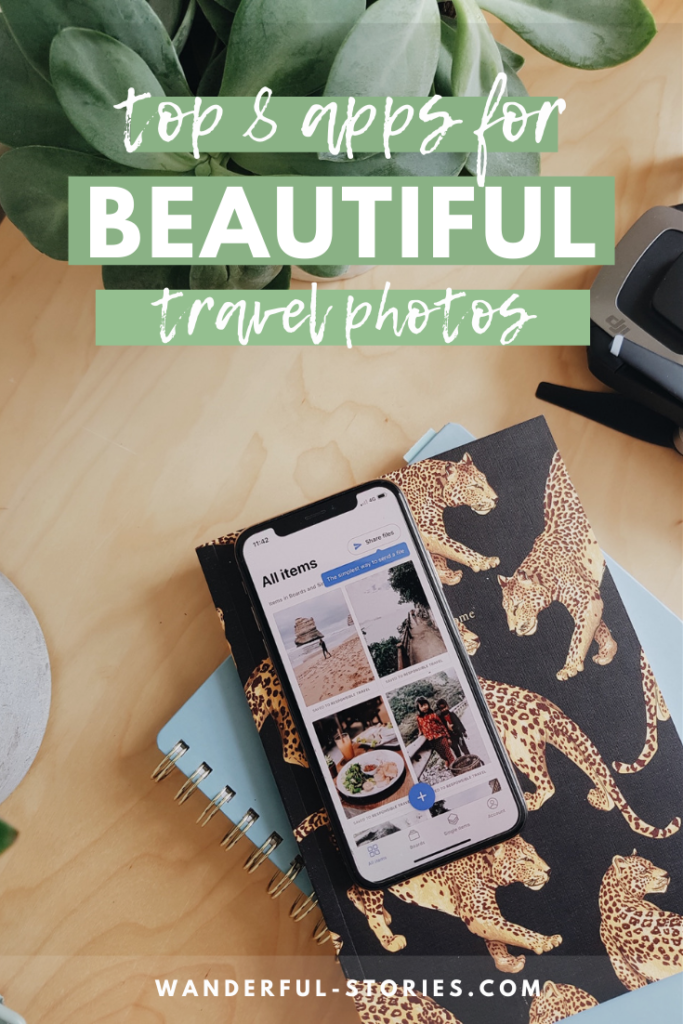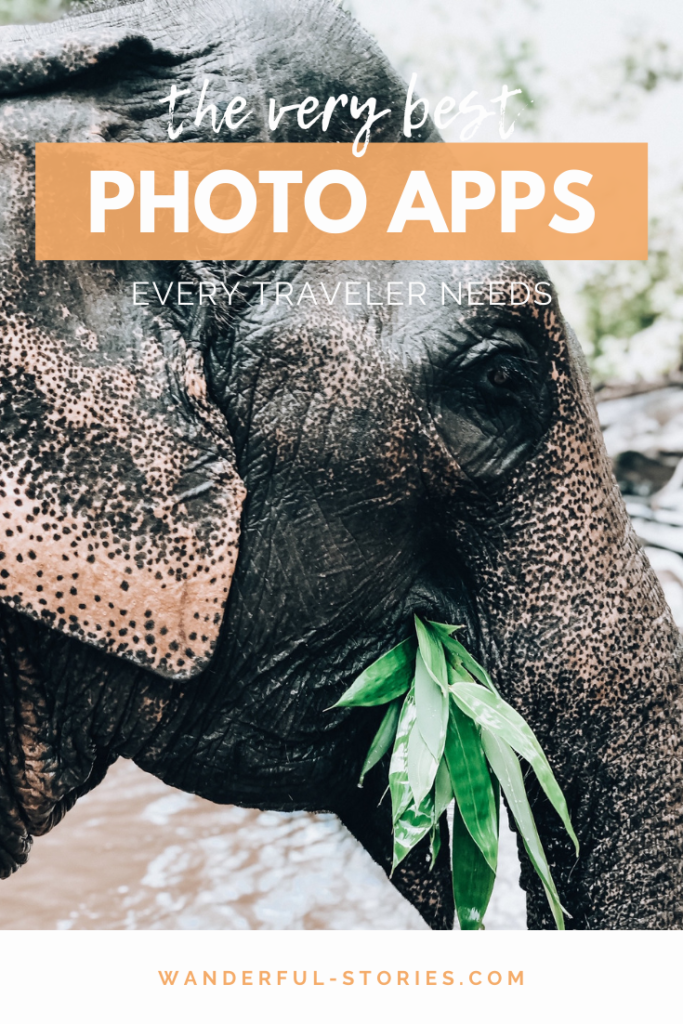 ---
You may also like…