Apps, where would we be without them, right? Recently, I noticed how much of my daily activities revolve around the use of different apps. I've come to depend on them so much for my travels! During my first big trip, nearly five years ago, I remember maybe using a total of three apps, both for planning my long-term travel plans and getting around every day. Perhaps you've noticed it, too, in your own life. Really, traveling the world has never been more accessible. So, I thought it'd be fun to share the 15 travel apps I can't live (or travel) without.
Inspiration for your trip
1. Instagram
Instagram may be a weird place to start off this list, or it may not be. Anyway, the app plays a big role in my travels. Not only in terms of sharing my own favorite travel photos, but also for inspiration and mapping out itineraries. Of course, I am all for finding hidden spots and am the first to acknowledge that certain 'instafamous' spots are waaay too crowded and sometimes even lose their magic. However, seeing the journeys of others can really help you decide on your next destination and make the trip happen!
Available for iOS and Android (free)
2. Pinterest
Pinterest is definitely another app I currently can't live without. Again, this is an app I go to for inspiration on where to go and what to do. We're no longer dependent on travel agencies, but can simply find everything we need within 15 minutes of strolling through social media! I also share all my own travels on Pinterest, to help others plan their trips. I have to admit I still go to a local information site every now and then, though. Honestly, I love to get some extra local information and those places just have a great vibe.
Available for iOS and Android (free)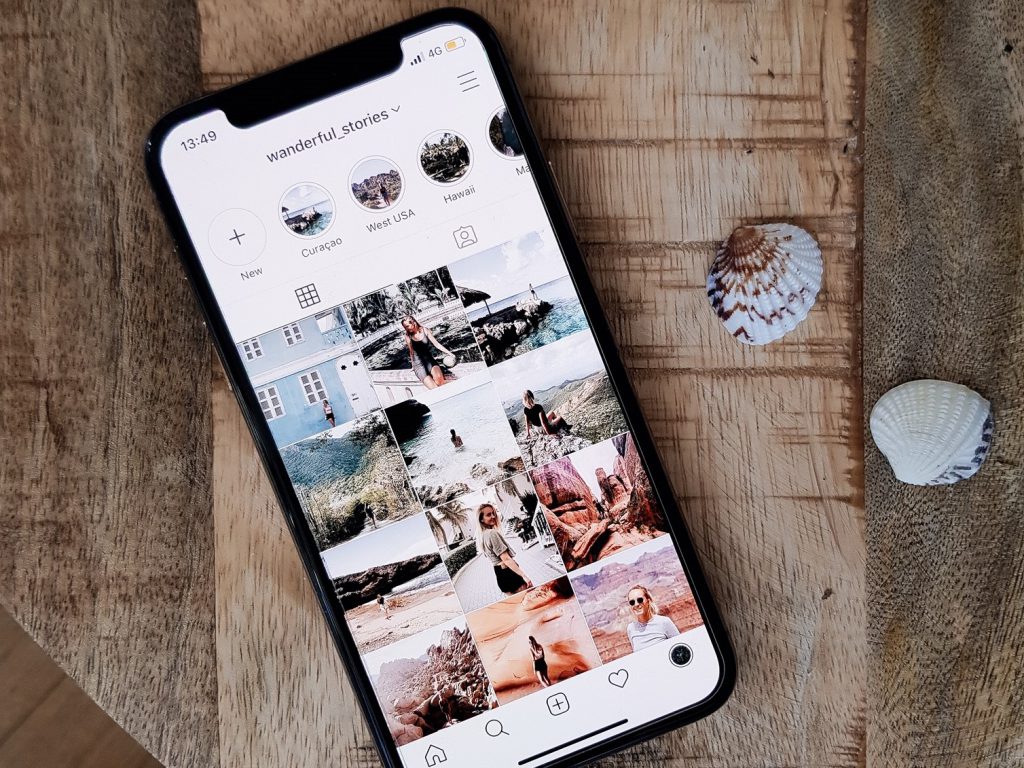 Booking apps
3. Skyscanner
Skyscanner is my go-to app for booking cheap flights and rental cars. Honestly, this definitely is one of the key travel apps I can't live without, 'cause I wouldn't be going on any trips without it!
I've been using Skyscanner for over four years and it has never disappointed me. I've tried out different apps for booking both flights and cars, but find myself coming back to Skyscanner each time. I like the way the app is designed and especially love its features allowing you to find out which dates or even destinations are cheapest for your point of departure.
Available for iOS and Android (free)
4. Hostelworld
When I am looking to book a hostel, Hostelworld is the only app I consider. It offers a wide variety of hostels in destinations around the globe and is easy to use, so there is no need to look further. I love the fact that Hostelworld allows you to filter the results for your data and show them on a map. Perfect if you want to make sure you stay close to the city center!
Available for iOS and Android (free)
5. Booking.com
Although I usually will stay in hostels because they're cheap and a good place to meet other travelers, I find that it sometimes makes more sense to stay in different types of accommodations. In South-East Asia, for example, you can easily book a private room in a homestay for a few dollars, which can be a nice alternative to the crowded hostel dorms.
Booking.com is usually the first app I use when searching for cheap accommodation other than hostels. I've used the app in a wide variety of countries. From cheap homestays in Vietnam to (not so cheap) hotels in Hawaii. I love that the app has a wide variety of options, as well as search filters to accommodate to your specific wishes and find the app overall very user-friendly.
Available for iOS and Android (free)
6. Agoda
When I'm thinking about booking something on Booking.com, I also usually have a look at the Agoda app. I find that searching for accommodations on both apps usually will give me the best range of options. Again, I find that this app caters well to your specific needs and that it's pretty easy to use. In the end, I think I book about half of my non-hostel stays on Booking, and the other half on Agoda.
Available for iOS and Android (free)
7. Airbnb
Finally, I love this app for the occasional Airbnb stay! I've had several really good experiences with Airbnb. Again, I love that you can adjust the experience exactly to what you want to get out of a trip. Whether I use Airbnb or another booking app mostly depends on the country or region I'm in. So far, I've mostly used Airbnb for traveling within Europe, while I use the other three for Asia and the Pacific regions.
Available for iOS and Android (free)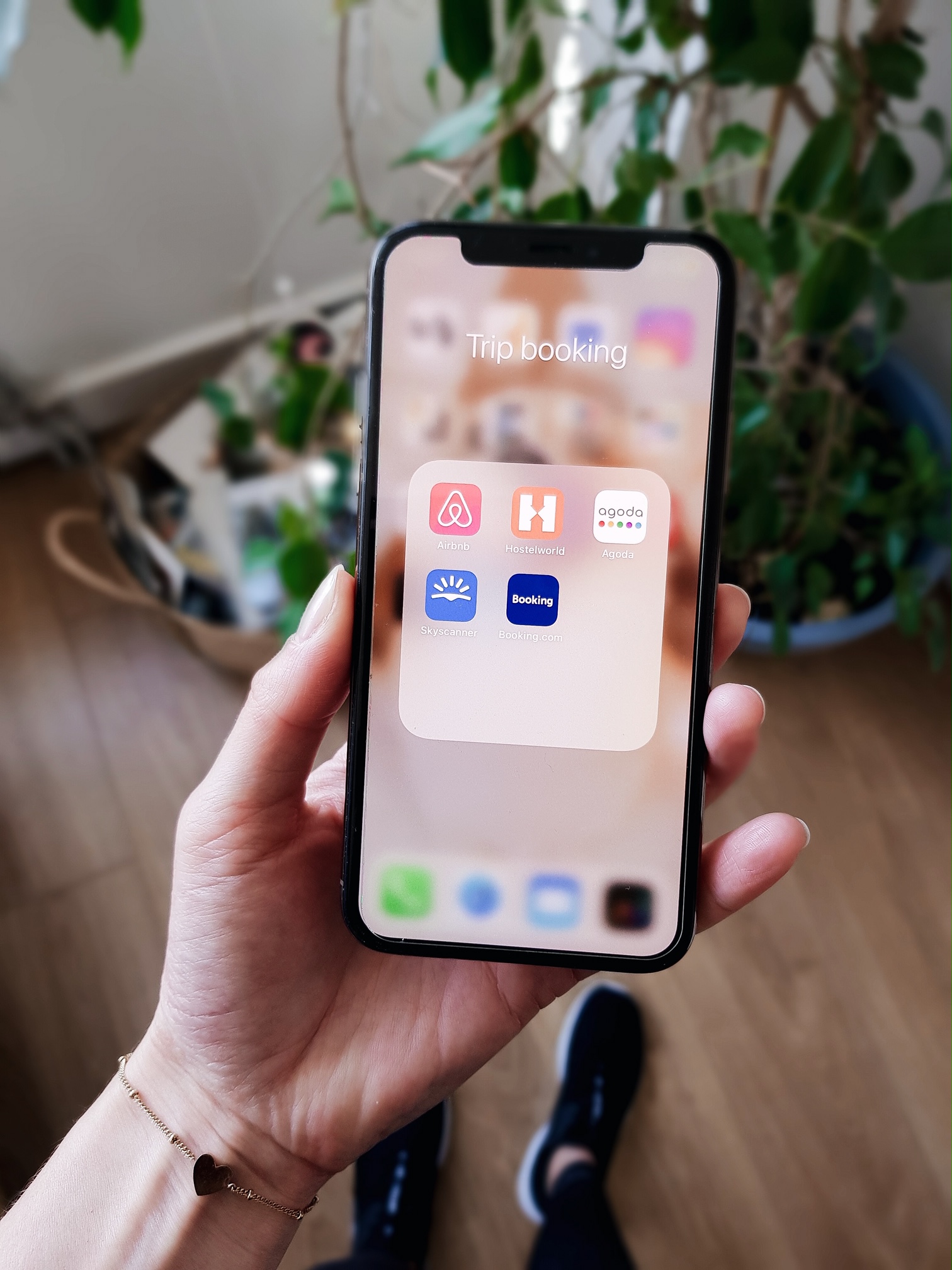 Apps for getting around
8. Google Maps
Oh my god, #1 of all travel apps I can't live without has got to be Google Maps. If you know me at all, you know that my sense of direction is honestly terrible. Luckily, I can always depend on Google Maps. Not only for not getting lost, but also for mapping out my trip.
I know there are some other apps that people rave about, such as iPhones' Maps app or MAPS.ME (which allows you to download maps for offline usage). For me, though, nothing beats Google's version. I love the fact that it simultaneously allows you to read reviews on and see photos of a place you're thinking of visiting – which is why I barely use other reviewing apps.
Although I always use it in online mode as I usually have a data plan in the country I'm in, the app also allows you to download offline maps and routes, which can definitely save you a lot of data. 🙂
Available for iOS and Android (free)
9. Google Translate
Talk about another travel app I can't live without! I cannot even recall the number of times Google Translate has saved me during my travels. It was the main tool through which I was able to communicate with locals in South East Asian countries. From asking directions to asking about the ingredients in food (vegan struggles, right?!). Those simple daily things were all made possible by Google Translate. I even remember successfully finding a small roll of tape I was looking for in a crowded Hanoi market selling a thousand different items. Thanks, Google!
Available for iOS and Android (free)
10. XE Currency
Most travelers will agree that one of the travel apps they can't live without is a good currency converter. Especially when traveling to multiple countries in a short period of time, I get confused with conversions. In those cases, I can't live without an app telling me how much of the new local currency equals 1 euro.
It was perhaps the most difficult keeping track when traveling through South East Asia, where you can easily hold several thousands of the local currency in your hand. I remember the first time taking out 5,2 million (!) Vietnamese Dong (around 200 euro) out of an ATM. I definitely checked the converting tool and counted the number of zeros a few times!
Available for iOS and Android (free)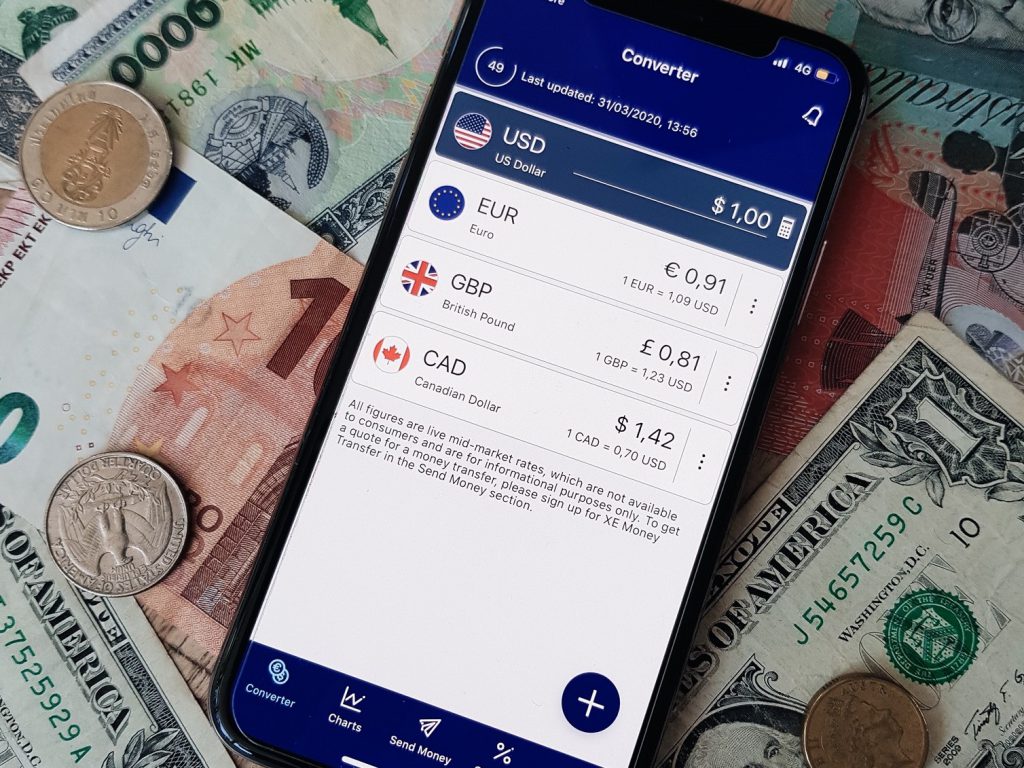 11. CamperMate
If you're a fan of camping, you can't live without a good camping app or two. CamperMate not only allows you to find the perfect campsite for your budget (free, cheap or higher budget), but it also provides information on public toilets, wifi spots and activities, to name a few. Basically, everything you could wish as a camper! Although CamperMate was specifically created for camping in New Zealand and Australia, you can find similar apps for other countries, such as WikiCamps.
Available for iOS and Android (free)
12. Uber / Grab
Even though I am all for exploring a city or town on foot, there are times when an Uber comes in really handy. When it's late and dark or when you've just arrived in a country and need a ride from the airport. And yes, also when you've been walking for two days straight and feel like you've deserved that Uber back to your hotel (talking to you, San Francisco).
Although many of the countries I've been to offer Ubers, I have also used many similar services in different places. In South-East Asia, Grab is a popular alternative to Uber, operating in a pretty similar way. An additional advantage of these apps is that it gives you a point of reference on reasonable cab prices, as the locals are likely to try and overcharge unaware tourists.
Uber is available for iOS and Android (free); Grab is available for iOS and Android (free)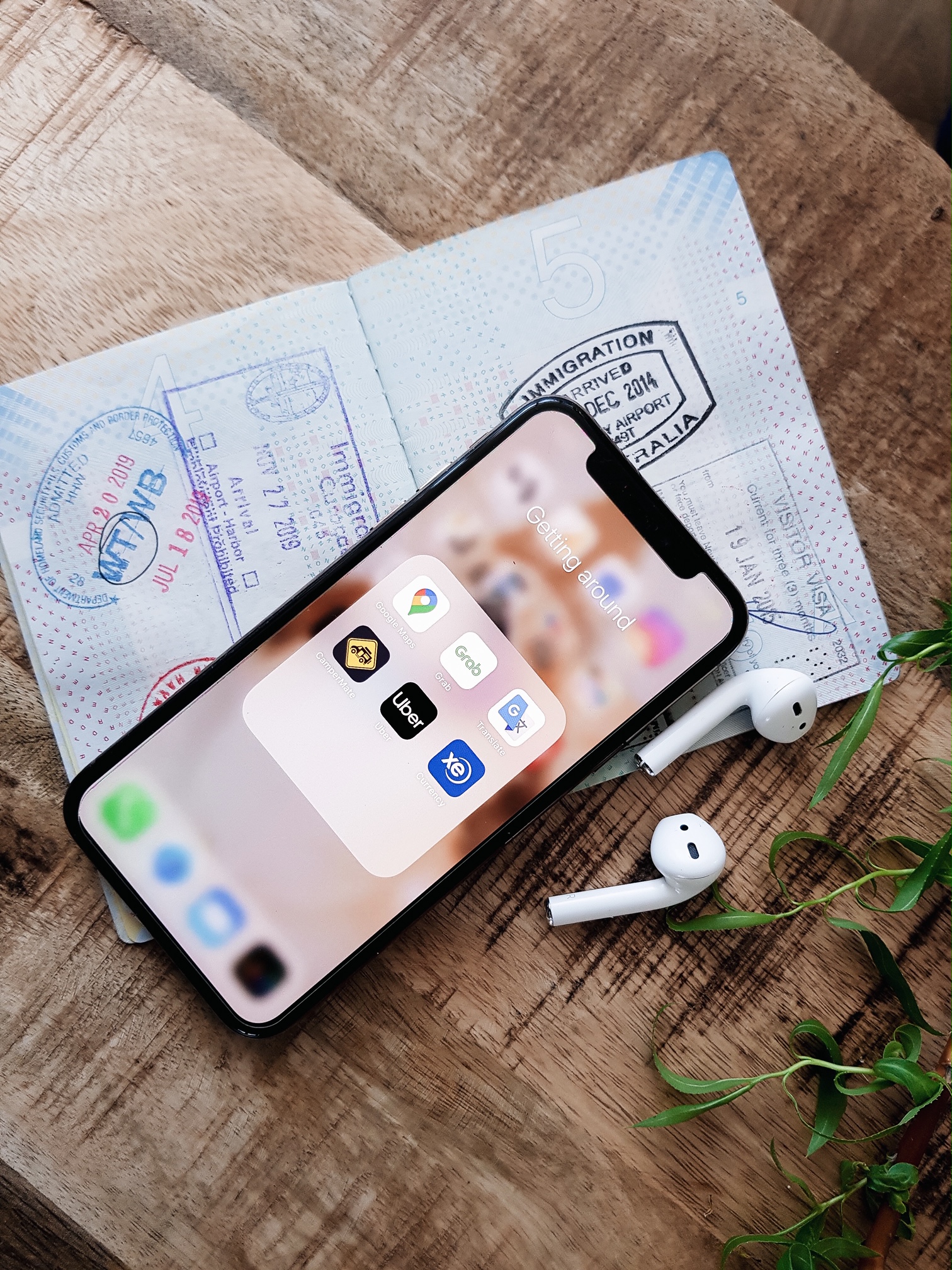 Utility apps
13. Banking app
Some of the most important travel apps I personally can't live without are my banking apps. I have two apps for my home bank accounts, but also a New Zealand one for the money earned during my Working Holiday.
Of course, the specific app(s) you use will depend on your bank, as might the things you use them for. For me, the apps are a must to keep track of my travel budget. But they also allow me to enable my bank cards to be used abroad and easily block them when they get stolen or are lost.
14. Weather app
I admit: this one may seem way too straightforward. But honestly, where would we be without a good weather app?! Of course, there's something to say for just going with the flow and blindly trusting whatever the weather gods will bring you. However, I like to be prepared. Knowing what the weather will be like can help you make little tweaks to your itinerary or activities. That way, you can save yourself lots of rainy days and sometimes even wasted money.
I mostly use Apple's own Weather app that came with my iPhone, but have also heard that Yr is a really user-friendly and accurate.
Weather comes standard with iOS. Yr is available for iOS and Android (free)
15. ExpressVPN
ExpressVPN truly is one of those travel apps I can't live without. If you don't know what a VPN does: it's basically a third party between yourself & your online actions, and the source of your internet. So, it protects what you do online from the perhaps curious or ill-intending eyes of your public source of WiFi.
Even though there are many VPNs out there, ExpressVPN is a highly acclaimed and well-known one that I have my tech-loving dad to thank for. I never forget to turn on my VPN when using public WiFi. Especially when accessing sensitive information, such as my banking apps!
Available for iOS and Android (free, but plans start at $8.32 a month)
And there you go, the 15 travel apps I can't live without! What are some apps you swear by? I'd love to try them out! Also, what do you think of this new kind of blog post? There are so many more little things and apps that have become part of my daily travel routine. The best entertainment apps to keep you busy on long flights? My go-to photography/editing apps? Let me know in the comments, I'd love to share all of them with you!
Some links in this post may be affiliate links, meaning I earn a small percentage of any purchase made. They're at no extra cost to you, but allow me to keep creating new content for you guys. Of course, you're free to use any other link!
Liked this post? Save it for later!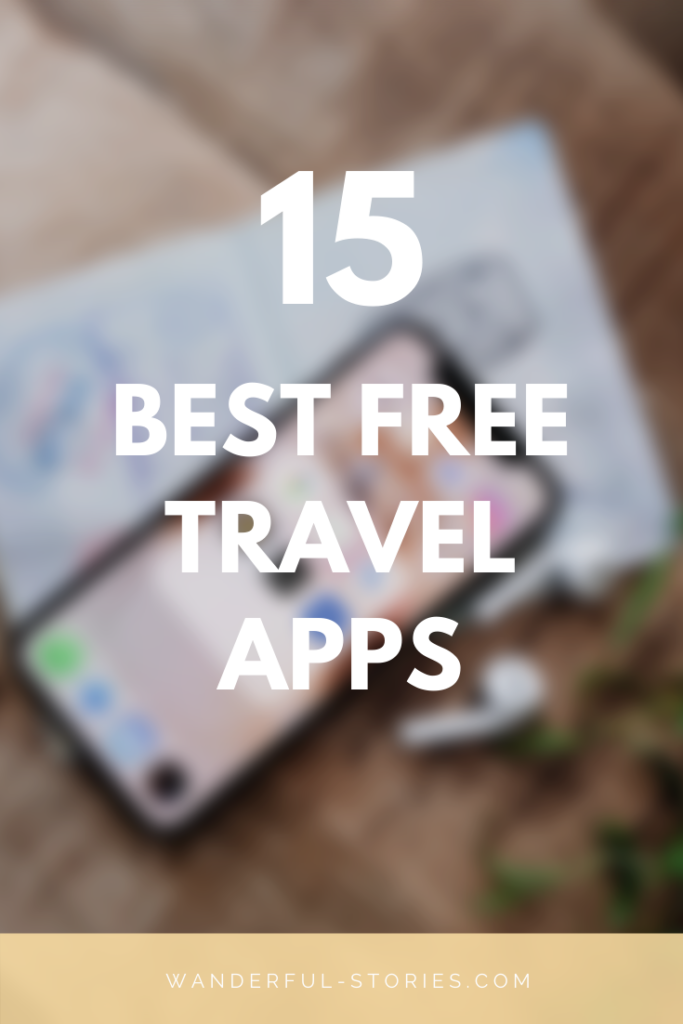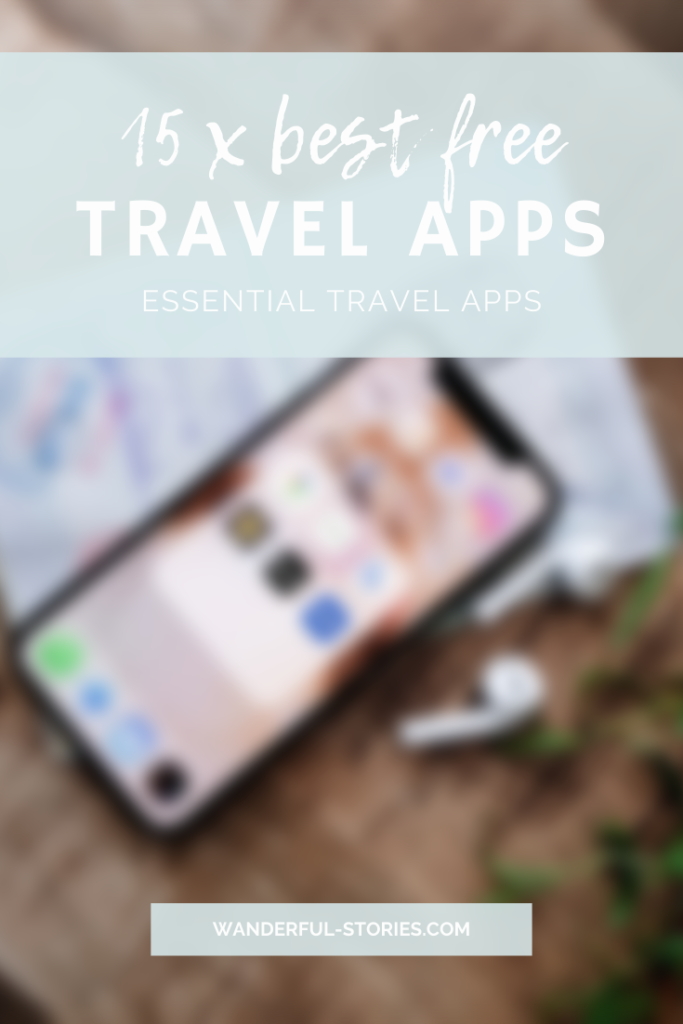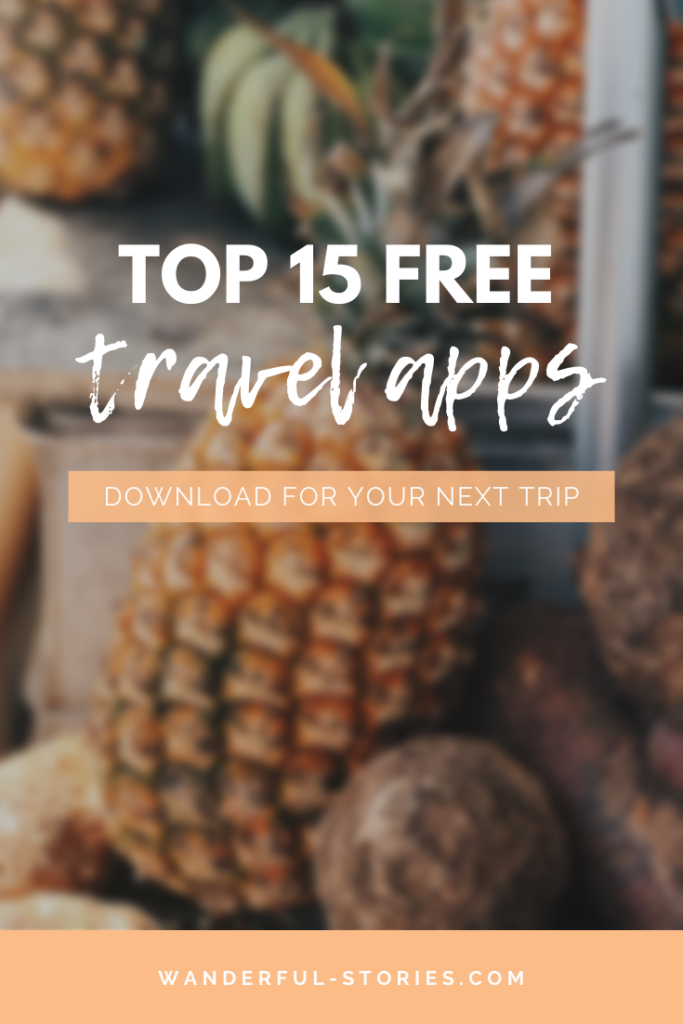 ---
You may also like…