Hi there! I'm very excited to welcome you to my brand-new blog, Wanderful Stories. Here, I will share all about my travels around the world. With this very first blog post, I'd love to tell you a bit about me & Wanderful Stories, as well as the kind of content you can expect to see!
Before jumping straight into it, let's rewind a bit. In November 2018, I bought a one-way ticket to the other side of the world, packed my backpacks and left everything behind to travel the world. Since then, I've done many wonderful things. From wandering the streets of Dubai and visiting elephants in Thailand, to exploring the mountains of Northern Vietnam by motorcycle and celebrating New Years' Eve in Sydney, Australia (you can find more on all that, here). But although I would always send some pictures to friends & family, I couldn't help wanting to do something more. Something that would allow me to share my everyday life more fully. And so, this blog was born!
About Wanderful Stories
So, why the name 'Wanderful Stories'? I've created this platform as a way to share my stories with family, friends and anyone else who's interested in them. To share the beautiful views I get to see and for you to come on the fun adventures with me. And the "Wanderful" part? Well, that's because it nicely captures what I'm doing. Wandering the earth, from one destination to the next, without much of a plan, but full of adventure. Honestly, I usually don't know what I'll be doing the next week. It's great!
With these Wanderful Stories, I hope to give the people on the other side of the globe an idea of what I'm up to every day. But my reasons for creating this little online storybook go far beyond that. I hope that with everything I will write, I can give insights into what it's really like to travel the world and share my best tips and tricks with others. And – above all – I hope I can inspire you to go out and create some Wanderful Stories of your own!
I'm very excited to share this part of my life with you and hope to see you back soon!
love,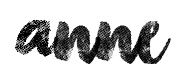 Want to stay up-to-date on all things Wanderful Stories? Don't forget to follow me on Instagram and Pinterest!