Hey guys! I'm so happy to be coming back to you today with a totally new topic and destination. I haven't been the most active on here for the last few weeks. And honestly, it was for a simple reason – COVID-19. The past few months really felt so strange. I'm sure we all had no idea what it would mean for travel. In fact, I really didn't think I would go anywhere in 2020! However, in August I got the opportunity to take a two-week trip to Iceland. This country's been on my bucket list forever, so I just couldn't say no. Before going, I did a lot of research on the safety of travel to Iceland during COVID, as well as all of the extra measures. Today, I'm sharing everything with you!
In this post, you'll find everything about my experience with travel to Iceland during COVID. From forms and registrations I had to fill out, to flying, arriving in the country and testing. I hope it'll be useful to you to read about my experience, especially if you're planning on visiting Iceland this year!
A little disclaimer beforehand, though. 😉 As I'm sure you know, everything COVID-related changes super quickly these days. So, please keep in mind that rules and regulations for every country do too, and my experience may become outdated at some point.
Here's everything you'll find in this post: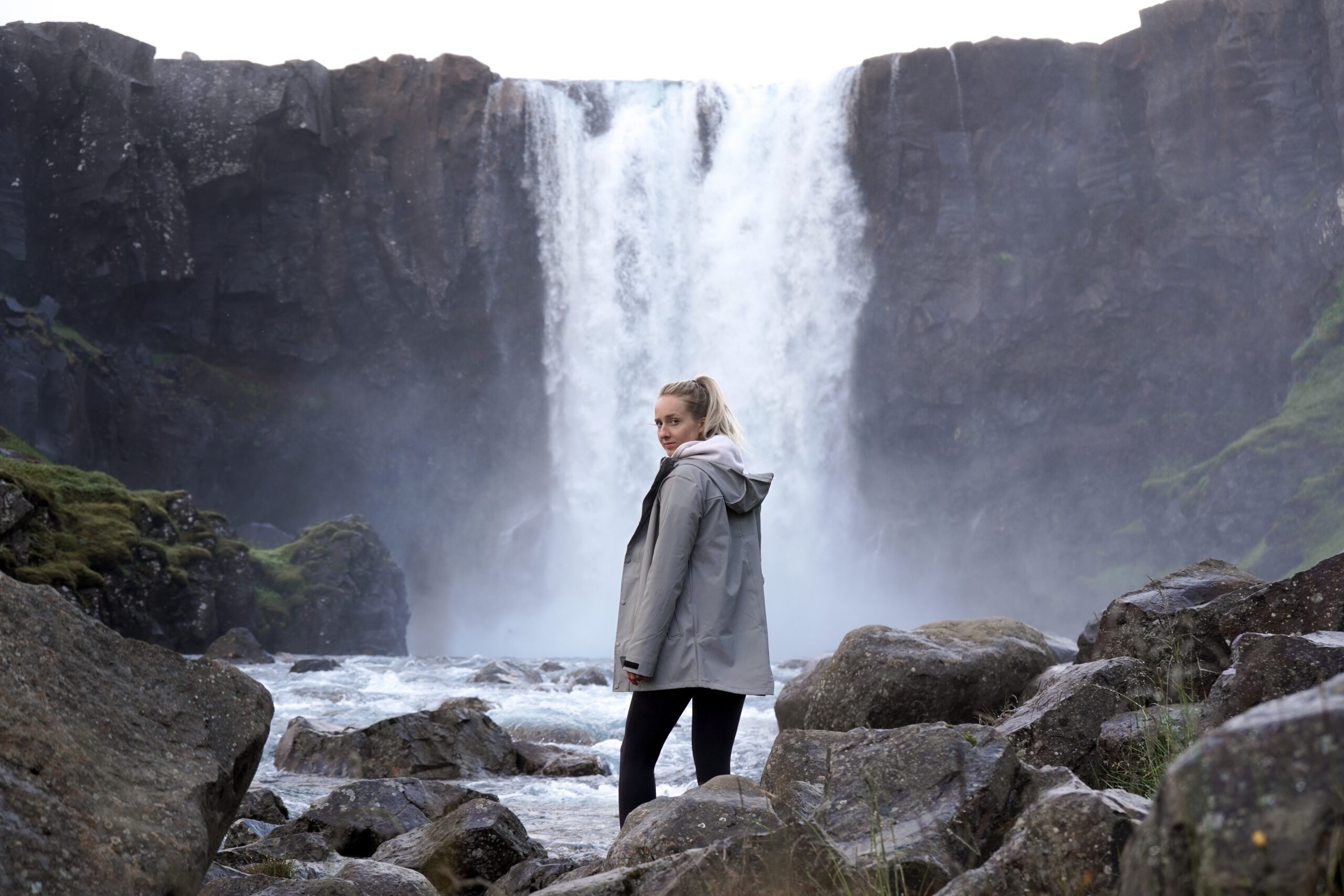 Before going: check rules, regulations & guidelines
Forget your packing list! The most important thing to do if you travel to Iceland during COVID is to inform yourself about any COVID rules. I'd recommend thoroughly checking those for the following things plenty ahead of time:
The destination you're traveling to
Your country of origin
The airline(s) you're flying with
The accommodation(s) you're staying at
Your choice of transport
By doing this, you're covering the major areas that may not be operating as they usually would be. Particularly the first two on the list are extremely important, 'cause you don't want to be rejected at the border! I'll address those two in more detail now, while you can read about my experience with flying, in accommodations and using transport a bit later in this post.
Before continuing, please again keep in mind that everything here is based on my experiences. COVID rules not only differ depending on your destination – they can also be different depending on where you come from. So definitely make sure to give the government websites a good read.
Registration for visiting Iceland
Before being able to enter Iceland, you have to register on the Icelandic COVID website. It's a few minutes of filling out some basic info about yourself and your health. Besides that, they ask where you'll be staying the first 4 nights. We thought this would be a problem, as we were planning on camping and had no idea which campsites we'd be staying at. However, we just estimated where we'd be those first 4 nights and filled those in (and no-one asked about it again).
Declaration of health before leaving the Netherlands
The other thing that was mandatory to do, was fill out a declaration of health in my home country, the Netherlands. This was a simple form that requires you to check a few boxes saying you are not sick and haven't been in contact with somebody diagnosed with COVID. Otherwise, you will be refused from boarding the plane. But even though you are officially required to have it on you when traveling from a Dutch airport, I was never asked to show mine.
Flying to & from different locations?
If you're reading this and visiting another destination – or leaving from a different country – definitely check the local government websites. I've read lots of info and found that only the government websites for the countries in case have the most accurate, complete and up-to-date information.
On a related note: definitely make sure to keep checking the online information, just in case anything changes shortly before your departure. This was actually the case for us – Iceland threw in a big change only one day before we were supposed to go. Luckily, we noticed in time. By staying up-to-date, you can make sure you're as prepared as possible when arriving at the border.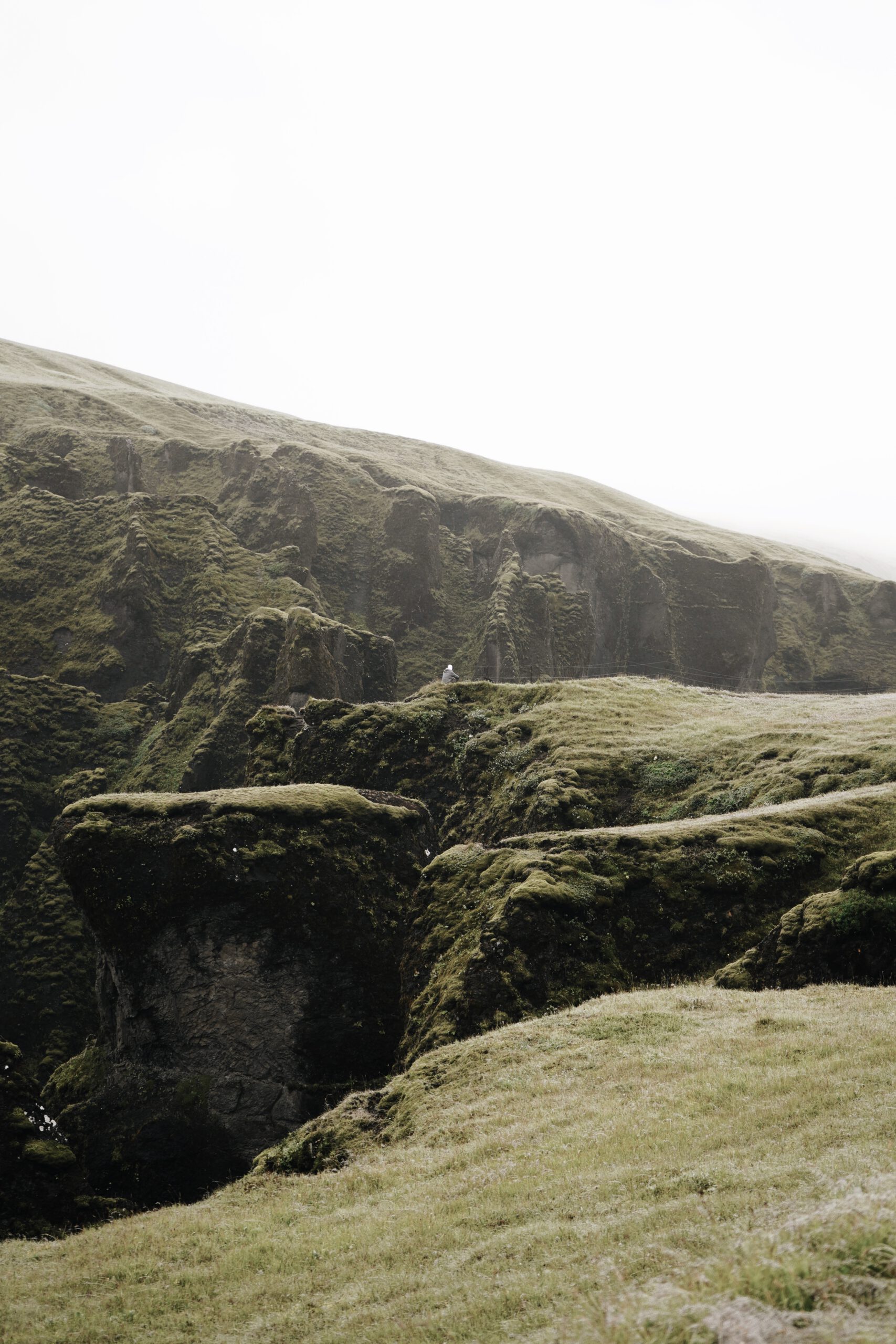 Packing: do you need to bring special 'COVID items' for Iceland?
There are only really two things I'd recommend bringing with you: non-medical masks that cover up your nose and mouth, and hand sanitizer.
At the point of writing and during my visit, Iceland really isn't too strict on face masks. However, some places do require them in certain situations. I'll get into it a bit more below, but definitely bring them!
As far as hand sanitizer goes, a lot of stores and restaurants have them available and ask you to sanitize your hands before entering. I brought my own too, just for on the road and on campsites. However, I bring a little bottle of this on most of my trips anyways, and I didn't really end up using it much more than I regularly would.
Flying to Iceland
All in all, I thought the whole process of flying went better than expected. A few things were definitely a lot different that what I was used to, but some things also strangely stayed very similar. Let me outline them for you here.
The main differences from regular times:
You need to wear a non-medical face mask covering your mouth and nose at all times. This basically includes everything from the moment you enter your local airport, to the moment you exit the airport at your destination. (It might also include any transport, of course.) You can only take them off when eating and drinking.
Everything went much quicker. I thought we'd need to more time at the airports because of COVID, but this really wasn't the case. In fact, because less people are flying still, the waiting lines were a lot less long. (But of course, don't count on this too much as it may be different on your departure days.)
For some airlines, you cannot take large hand luggage with you on the plane. That is, little carry-on suitcases that you'd normally put in the overhead compartments. Icelandair told us we could only bring items that fit under the seat before you. Anything else they'd check in free of charge.
The in-flight services were limited. Our first flight ended up serving some foods and drinks, while the second only gave us a bottle of water before departure. We only had a 3 hour flight, though, so I'm not sure what it's like on long-haul flights.
On the other hand, there were also some things I expected to be different but which were not that different from regular times:
The airports were still busy. I was at the airport a few weeks prior to my departure, and the giant place was just deserted. Honestly, I saw maybe 10 people! A lot of shops were closed, too. I expected this to be similar during my trip, but now in August, it was a lot more crowded.
The plane was almost, if not completely full. A lot of people were traveling to Iceland and there wasn't really a distancing policy in the plane. I expected that they wouldn't seat random people next to each other, but they did.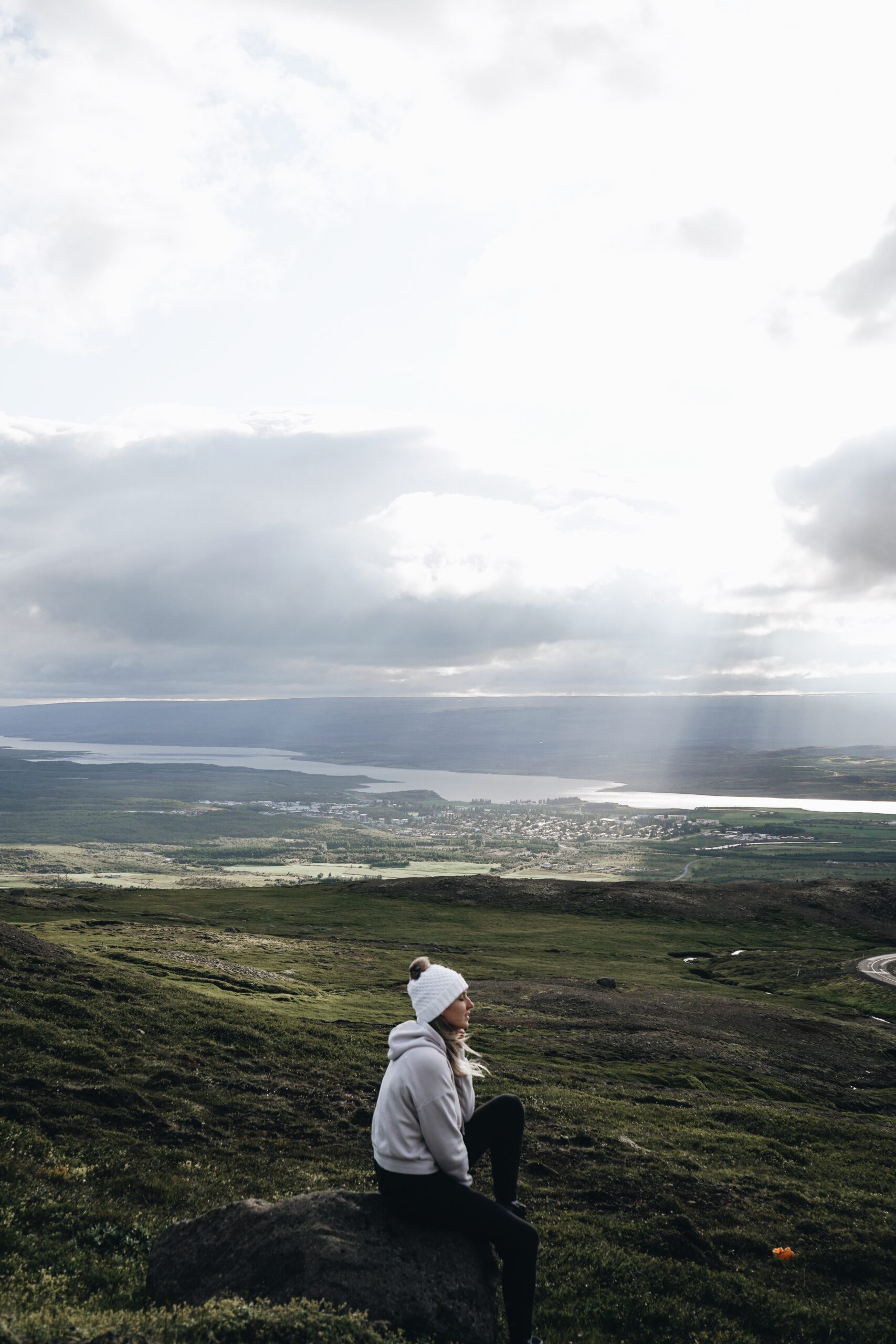 Testing upon arrival in Iceland
When registering on the COVID website for travel to Iceland, we got to choose between two options: 14 days of quarantine, or testing at the border. As I assume most, if not all travelers will choose the testing option, I'll explain a little bit more about how the process went.
The test & costs
All in all, everything went really smoothly and fast. Upon arrival, we came to an area where we had to show our registration confirmation. We were then guided to a queue for the testing. The setting was kind of similar to a passport checkpoint.
There were lots of cubicles (not totally private) where medical staff took two samples: one from our throat and one from our nose. The nose one was more uncomfortable, but I wouldn't say it was painful. Everything happened very quickly – we had to wait for perhaps 5 minutes and the testing itself was over within a minute.
Currently, testing costs 9.000 ISK if you pre-register at least 24 hours ahead of time (during your registration online), or 11.000 ISK after that or at the border. We paid for the test at the border and were able to use either card and credit card.
Getting the results
I got a text message on the number I provided, around 24 hours later. You're supposed to be texted if you test negative and called if you test positive. If you do test positive for the virus, you have to be quarantined for two weeks.
While waiting for your results, we were able to go out and about, but had to be careful with groups and at-risk people.
Second test
We had to do a second test 5 or 6 days after arrival, because we were staying in Iceland for longer than 10 days (according to the rules at that time). The second test was just as quick as the first. We just had to make an appointment in time at a local health center. All possible testing locations were sent to us in an email we received, and the second test was totally free of charge for us.
UPDATE AUGUST 2020: everyone arriving in Iceland from August 19, 2020 onward, requires either 14 days of quarantine or 2 tests with 5-6 days of self-quarantine.
For the most up-to-date info, check the Icelandic government FAQ.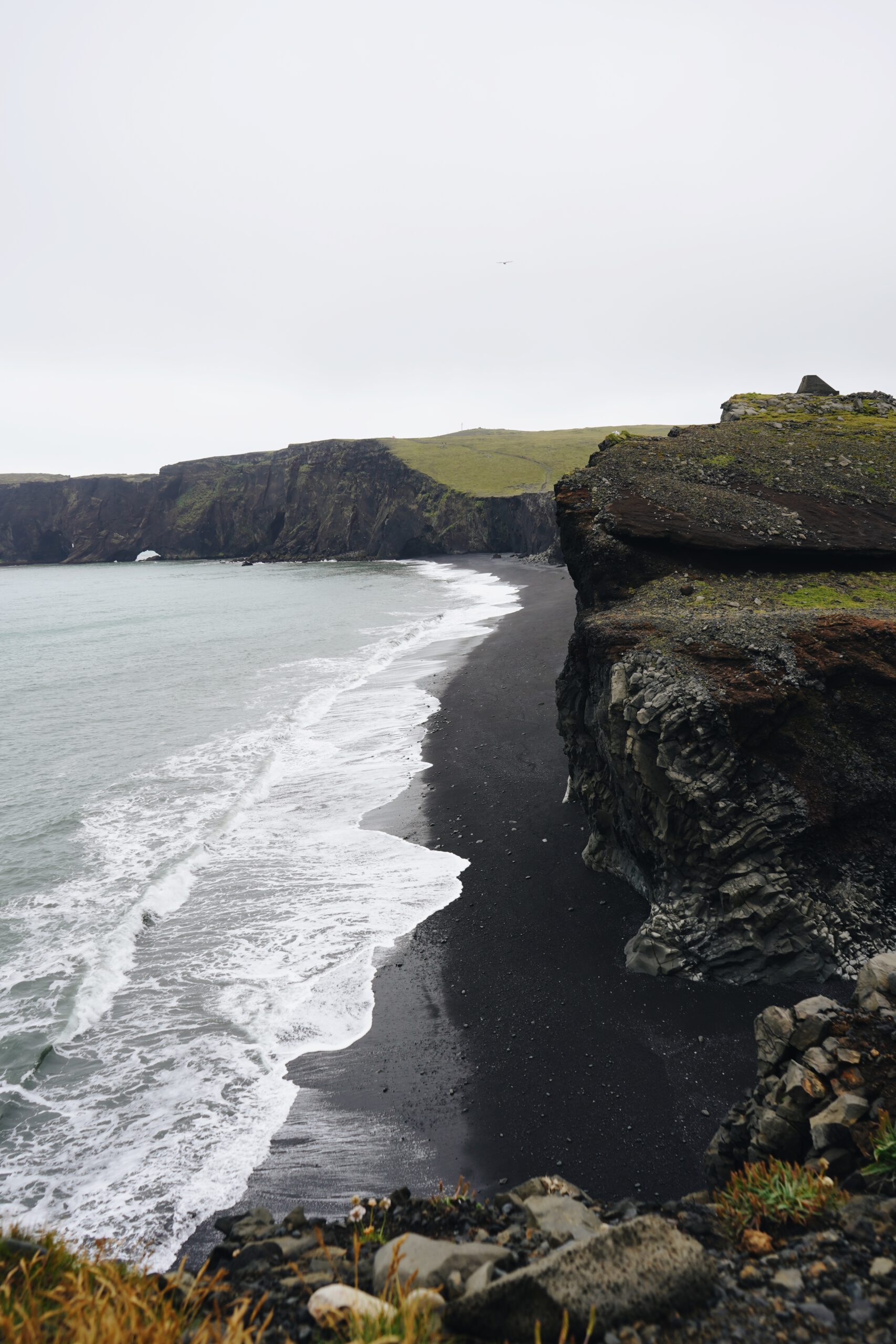 Iceland COVID policy: keeping 2m distance and disinfecting hands
Apart from testing at the border or self-quarantine, the Icelandic government focused on two COVID rules: keeping a distance of 2 meters (6.5 ft), and regularly washing your hands.
I mainly experienced that, traveling in Iceland, it was much easier to adhere to these rules than at home. For one, Iceland is a lot less crowded than my home country (the Netherlands), so the distance is much easier to maintain. And second, I spent much less time in public spaces, since I was always out in nature.
Do you need to wear a face mask in Iceland?
I read that face masks aren't a big thing in Iceland and this proved to be true. I didn't I see a lot of them, except in the airport and some in Reykjavik. In this city, it is a lot more crowded than in the rest of the country. Plus, it is visited by lots of people who've just arrived in Iceland and haven't been cleared on their COVID results yet.
That said, I personally never had to wear one outside of the airport, except for when taking a shuttle bus one time. I'm not sure what it's like for organized tours and public transport, but it could be similar.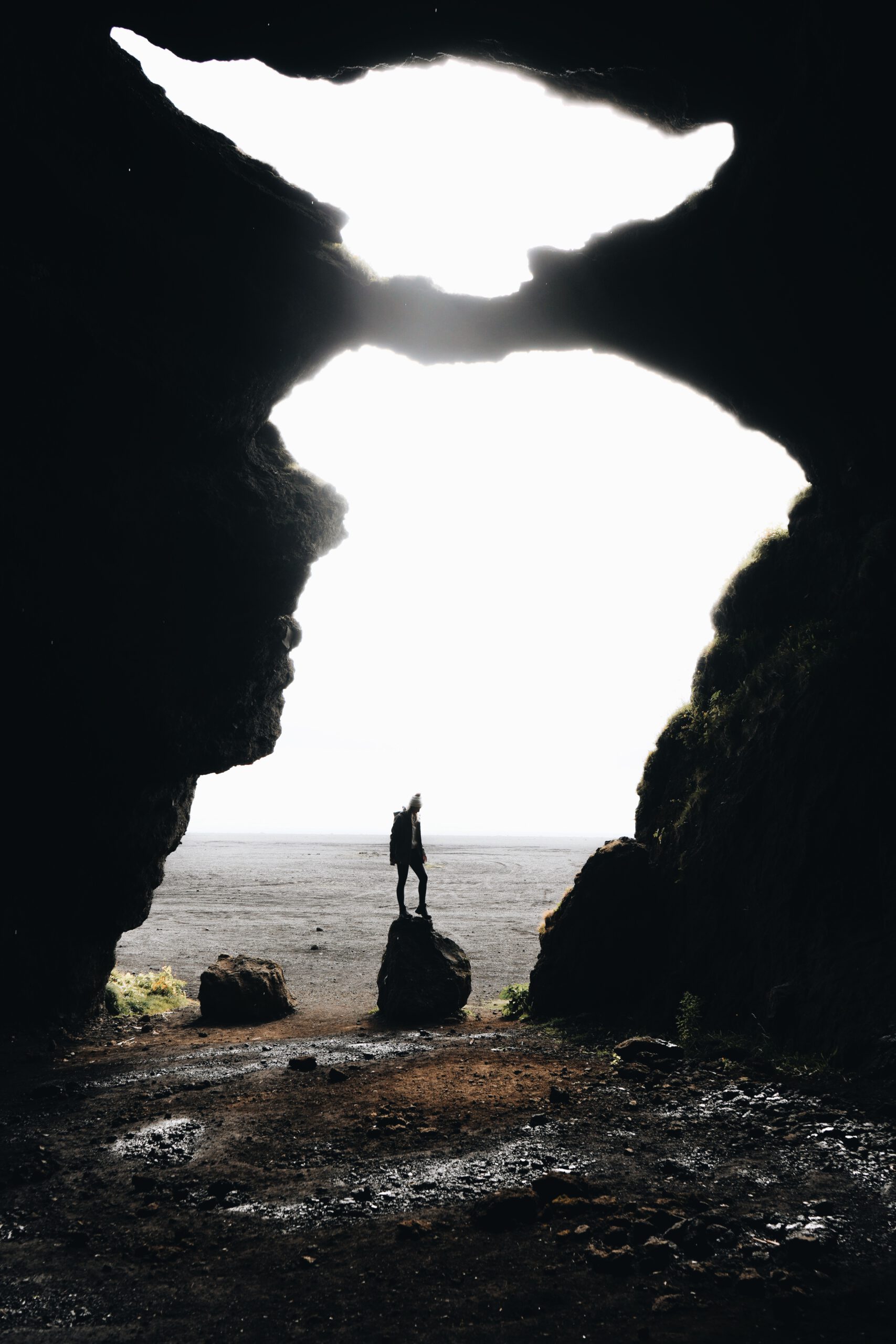 Staying & traveling in Iceland
Overall, I felt very few COVID limitations for travel in Iceland. There were just a few general adjustments that allowed everything to operate (kind of) normally. I'll share some more details of the most common areas here.
Transport
First, let's jump into transport. We opted for a rental car, to give us freedom to explore the entire country. Picking up our rental car wasn't a big hassle, we just kept to the distancing rule.
If you're not a fan of rental cars, I also noticed busses driving around Iceland. I don't have personal experience in them and can't tell you about the rules, though we did take one airport shuttle. In the shuttle, there definitely wasn't enough distance between the passengers, but we were all obliged to wear face masks.
Accommodation
Though originally intending to camp the entire trip, we ended up choosing a mix between campsites and hotels. That way, we got to experience everything Iceland had to offer!
Both the hotels and campsites were governed by the most important Icelandic COVID rules: keeping distance and washing hands. A lot of hotel facilities, such as gyms and pools/spas, were open, but were more regulated in terms of maximum visitors at a time.
Restaurants & shops
Most restaurants, cafes and shops have regular opening hours. I only noticed a few of them that were closed during the day. In general, you can expect restaurants and shops to adhere well to the distancing rule. They'll have fewer tables and allow a certain maximum number of people at a time.
Activities
One of the main things I noticed, is that several natural and created hot springs around the country were closed or drained. The reasons for this weren't specified, though I think it was COVID-related. On the other hand, lagoon companies and some natural pools and springs were open.
We personally didn't take any organized tours – simply because we just didn't have enough time left. Because of that, I can't say too much about them. I did notice tours operating, though with different COVID regulations and measures.
Useful resources for Iceland travel during COVID
Icelandic government COVID website – https://www.covid.is/english
Icelandic government COVID FAQ section – https://www.covid.is/faq
Registration page for visiting Iceland – https://visit.covid.is/
Traveling in Iceland was such a great experience. In my opinion, Iceland is a great destination to travel to during the COVID pandemic, because so much of the country's appeal is based on the outdoors. You really can enjoy the country just as well as you could before the pandemic! I hope this post has been helpful to you. If you have any questions, thoughts or updates on this, feel free to share them below!