For most travelers – scratch that, people in general – coronavirus has gotten plans messed up this year. Big time. As lots of borders close and COVID rules change every day, many people choose a staycation this year. This holiday at home is a great way to appreciate what we have and re-explore the familiar. However, it can be hard for those of us used to being abroad on a regular bases. That's why I'm sharing 15 ideas for a COVID staycation that keep the travel spirit alive in us travelers.
1. Go on a spontaneous road trip
One of my favorite ideas for a staycation during COVID times is to go on a spontaneous road trip. You can plan out your day, but you don't need to. Just pack some essentials and snacks for on the road and you're good to go. Drive out of your hometown and along roads you've never driven or even seen before. Try to see everything you normally look past and appreciate the beauty of your local surroundings. If you love photography, definitely bring along a camera to capture your favorite moments!
2. Plan your next trip
We might not be able to travel very far away for now, or you may not be able to travel at all, depending on your home country. And let's be honest – if you're a travel lover, that sucks! However, there will be a time when travel becomes possible again. So, now's as good a time as ever to start dreaming of future trips.
There's so much you can do to keep the travel spirit alive. Create a Pinterest board with bucket list trips and start planning out where you want to go and what you want to do. And even more, you can actually start creating a travel fund for making your dream trip come true!
3. Discover new local shops, cafes and restaurants
This is another one of those staycation ideas I've really been loving during COVID. Since the main lockdown has been lifted, it's just been a great experience to have a drink or browse stores and catch up with friends. I've been trying out a lot of new places, as I normally would've done abroad. By doing this, you can still have new experiences. Plus, it's a great way to support local entrepreneurs during these difficult times. (Not that you really needed another excuse 😉 .)
4. Go on a bike tour
I don't know if you know this, but as a Dutch girl, I grew up biking every single day. To school, work, friends – everywhere. Strangely enough though, I would never bike just for fun.
When I'm abroad, though, it's very different. I explored the streets of San Francisco by bike and I loved mountain biking in Sweden. So why not make a fun day of it at home? One of the ideas that's great to do during your covid mandated staycation is to go on a bike tour!
Jump on the bike in your local town and explore the streets with fresh eyes. Or throw it in the back of your car and drive to your local nature park, to experience some unexplored territory. If you don't have a bike, see if you can rent one at a local bike shop, and you're set to go. And whenever you need a break, just hop off and grab a coffee or lunch at a local cafe. Going on a bike tour is really simple to do, but will give you a fun and active day of exploring.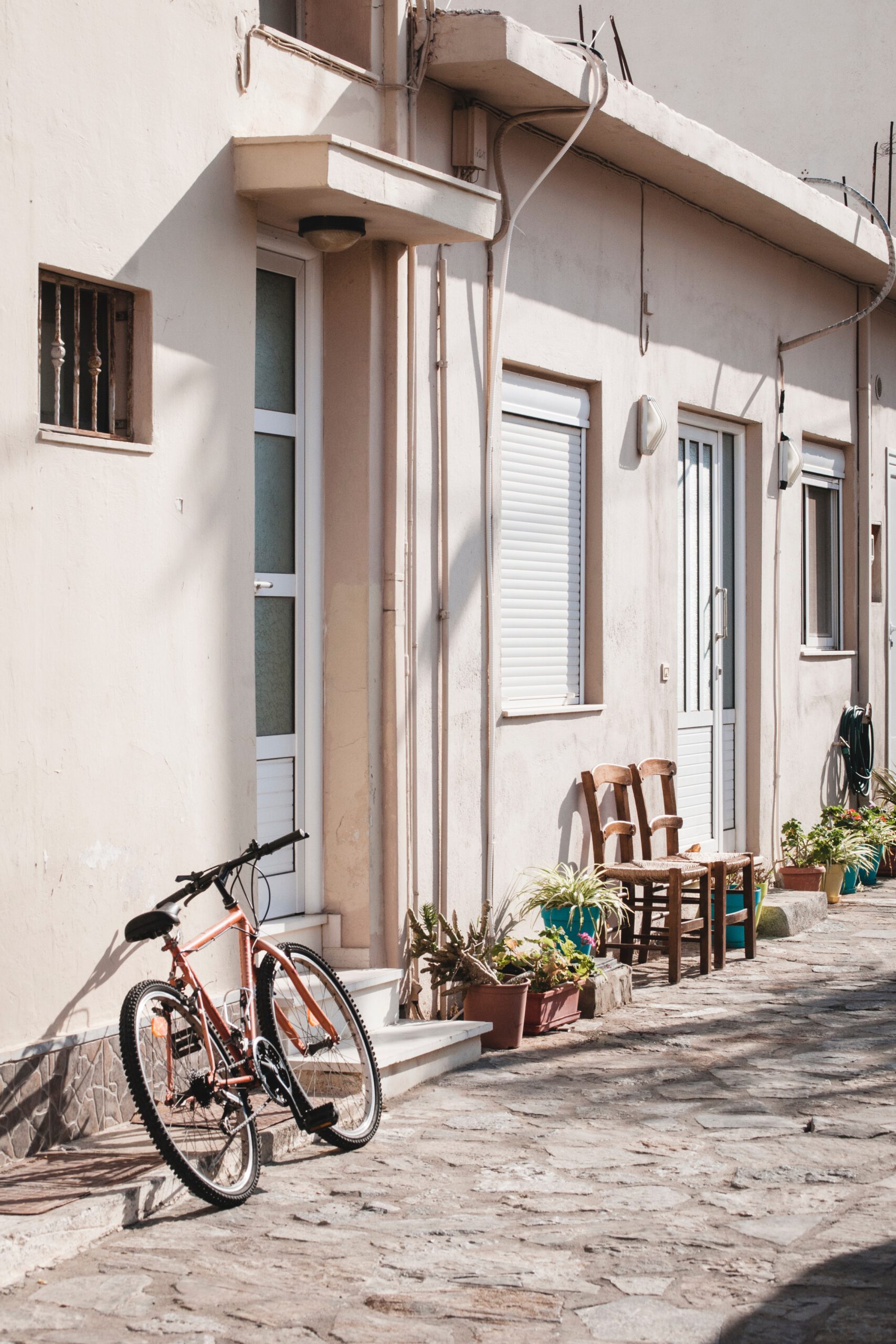 5. Be a tourist in your own country
You've probably heard this one before, but there's so much to explore in our home countries! For example, being from the Netherlands, I must admit I take a lot of places and features totally for granted. Like the canals in Amsterdam, the museums and the lovely small towns all across the country.
I realize this every time I talk to someone who's visited the Netherlands before. I always find it so interesting to hear what they loved about it and, lately, I have really tried to appreciate these things more.
Likewise, I'm sure your home country has lots of unique places and attractions that leave tourists in awe. That means there are many great travel days out there for you! If you are not sure where to go, just search for your country on Pinterest and see what comes up.
6. Write down your travel stories
If you like writing, I'd really recommend this idea for spending time during your COVID staycation. Writing about your past adventures isn't just a really fun thing to do now, but it will also make for great memories in the future. And who knows, you may even inspire others!
How you want to write them down is completely up to you. You can start a travel blog, make a little book to show family and friends or write them down in a journal you keep completely to yourselves. Everything's possible!
7. Create a photo album from past trips
Similar to the idea before, you can also assemble your stories in a more visual way by creating a photo album. Personally, I have a strange relationship with photo albums. I absolutely love flipping through them and reliving memories, but creating them… well, that's another story. It's just such a daunting task that takes so. much. time.
If you feel me and have hundreds or thousands of photos of old trips left to squeeze into an album – why not start now? Most of us have got plenty of time right now, so it's a perfect idea to finally create that album you've always wanted to make. Plus, remembering all the great experiences is a great way to feed your wanderlust before you can travel again. It's a win-win!
8. Go for a hike or walk
As you probably know by now, I absolutely love hiking. When I'm abroad, it's just such a great way to explore new places while having fun, being active and challenging myself. However, I never seem to really consider going for hikes when I'm at home – or in my case walks, because the Netherland is as flat as it gets, haha.
However, this turned out to be a great option when lockdown had just started, as it was one of the few things you could do, really. Since then, I've been going on a lot more walks and evening strolls. It has proven to be a great way to explore new places – even close to home! – and clear my mind, all while being active. You can make them even better by catching a sunrise or sunset.
So, if you're looking for covid-proof staycation ideas, I'd highly recommend this.
9. Have a picnic out in nature
Picnics are a great option if you want to catch up with friends, read a book, have a bite to eat and enjoy the surroundings. The fact that they're also very pandemic-friendly (being outdoors and with plenty of space) makes it one of those good staycation ideas to keep you happy during covid. You can theme your picnic any way you like and bring all of your favorite foods. For example, opt for a French-themed picnic with baguettes, crackers, fruit and wine, or get sushi for Japanese vibes. Get creative!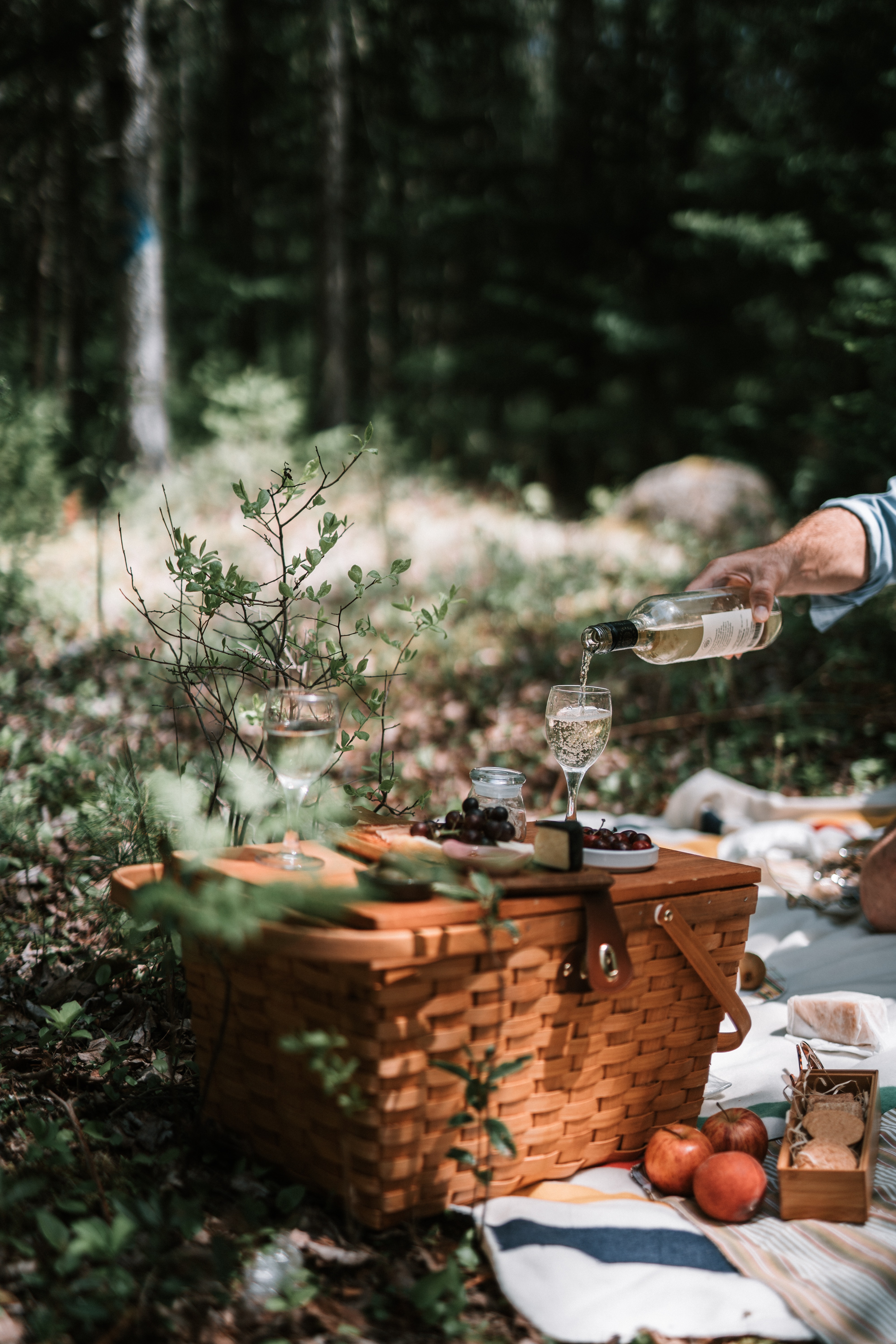 10. Read inspirational books
Another great idea to do during your staycation is to pick up inspirational books. They could be travel books, stories that take place in a foreign country or something completely different. Maybe you've had a list of titles you've been dying to get to but never have the time for. Or perhaps your friend told you about that one book that changed her life and is a must-read. Whichever book you pick, it's a great way to create a moment for yourself and relax. And you might just get inspired for your next trip!
11. Make a playlist with your favorite travel music
I don't know about you, but I just love music and the way it can remind you of past memories. Or, how it can inspire you to chase your (travel) dreams! Because of that, I just love having playlists with my favorite music from recent trips or from way back in the day. Creating your own travel playlists will take you back to some great times and will help you deal with not being able to travel, for now.
12. Try a new recipe from across the world
Have you ever visited a country where you just fell in love with the local cuisine? You probably have – I at least can't tell you how many times I just loved the local food. Your staycation is the perfect time to spend hours researching and trying out new things, to try and create the recipes from home!
It doesn't matter whether it's from a country you've recently traveled to or would love to visit one day – you'll have great fun and hopefully find your next favorite dish. After visiting Hawaii, I've been making poke bowls all year round, really, and lately I've also been getting more and more into Vietnamese food again.
Want some inspiration on international food you can try out? Check out my Pinterest board for yummy new recipes.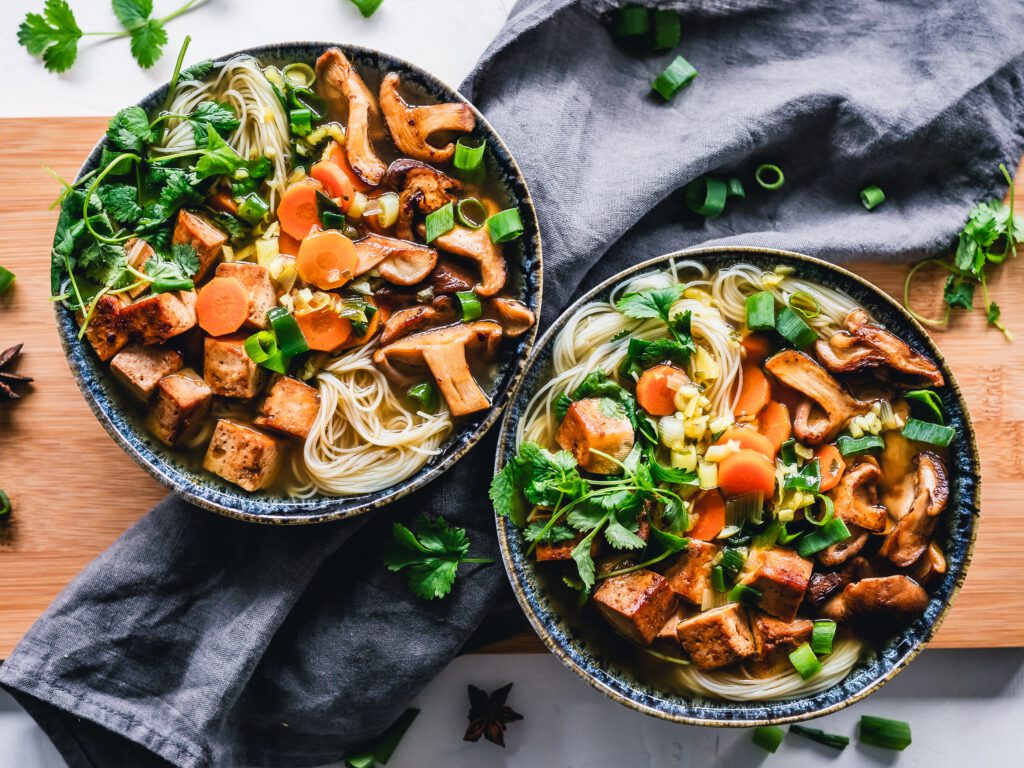 13. Visit local markets
Since you're cooking new things anyway, why not get some fresh ingredients at your local market? I don't know about you, but I always love visiting markets when I'm abroad. There's something about the ambiance, the browsing for products, the total experience! Why not spend your staycation exploring some local ones?
Of course, markets can be busy, so definitely watch the health of others & yourself by following your local covid measures.
14. Learn a new language
What better way to keep the travel spirit alive then by learning a foreign language! You can start prepping for your next dream destination by learning a word or two in the local language. Or maybe you've always dreamed of mastering an extra language and want to reward yourself with a trip to the country once you do. Anyway, now is the time to start!
These days, there are many (online) courses, books, websites and even apps available for you to start learning a new language. And some of them are even free! My personal favorite is Duolingo, which I've been using for quite some time (on and off) to pick up a bit of Spanish.
15. Start watching international / travel-inspired series & movies
Finally, you can spend your staycation watching as many movies and series as you'd like. 'Cause who says you have to be active and outdoors all the time?! We all love Netflix anyway, so why not combine our love of movies/series with that of travel? Recently, I've noticed a big increase in international movies and series on Netflix, and I've really loved several of them. We all know some of the Spanish hits, like La Casa de Papel, but there are a lot more great international hits on there. So, put on your comfiest chill wear and get your favorite snacks to last you all weekend.
Those are my 15 ideas for a staycation during COVID that help travelers keep the travel spirit alive. If you try any of these – or if you have tips on what you love to do – I'd love to hear them in the comments!
Images through Pexels
Liked this post? Save it for later!